Where should I start? I can't even begin to describe how delighted I am to receive La Rocca Creative Cakes. Today has got to be one of the best Friday for me and even better when I found out I have the Limited Edition Greatest Hits Cake waiting for me at home. My siblings knew it's off limits for them! (ahah sorry I'm not sorry)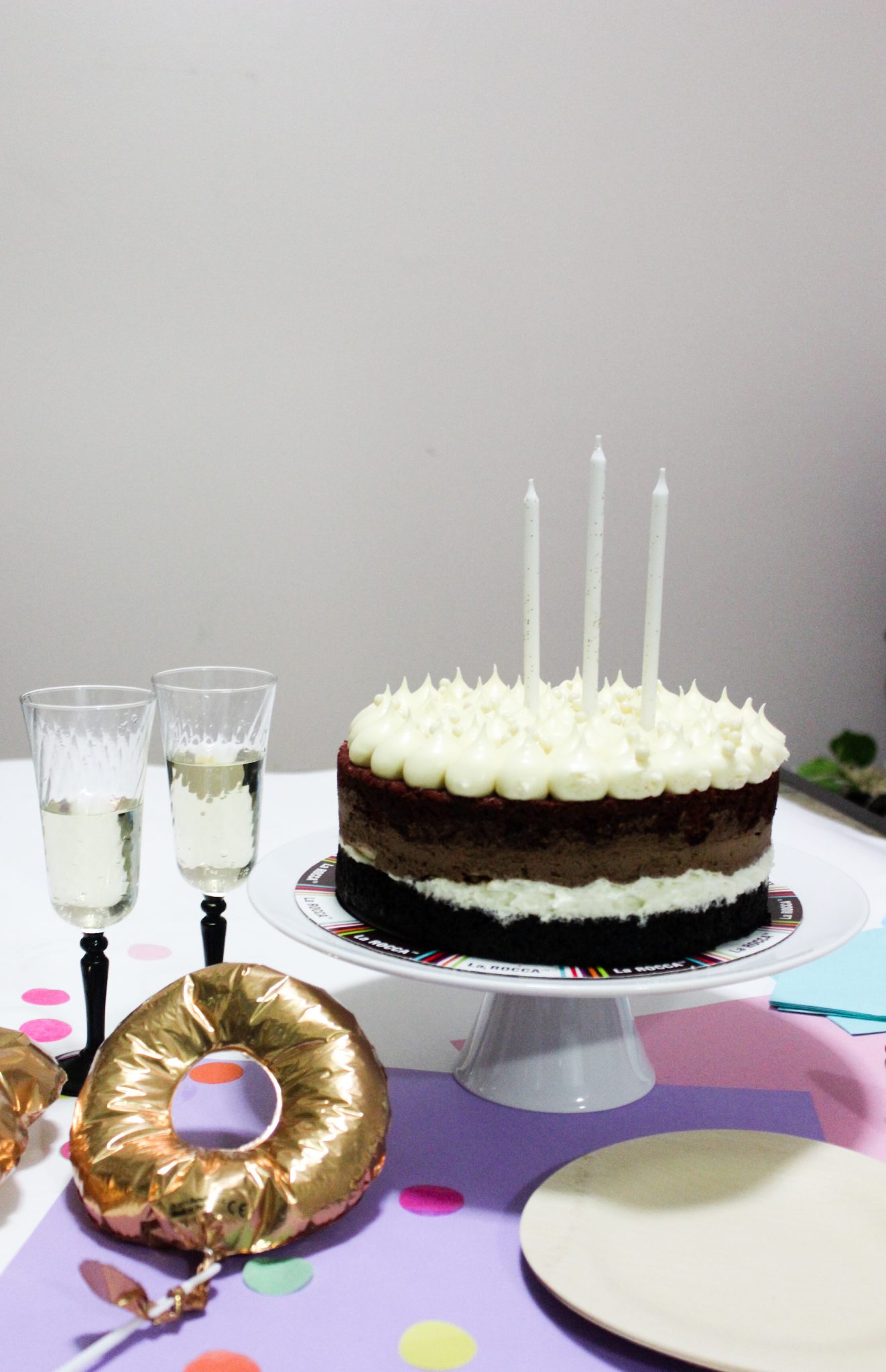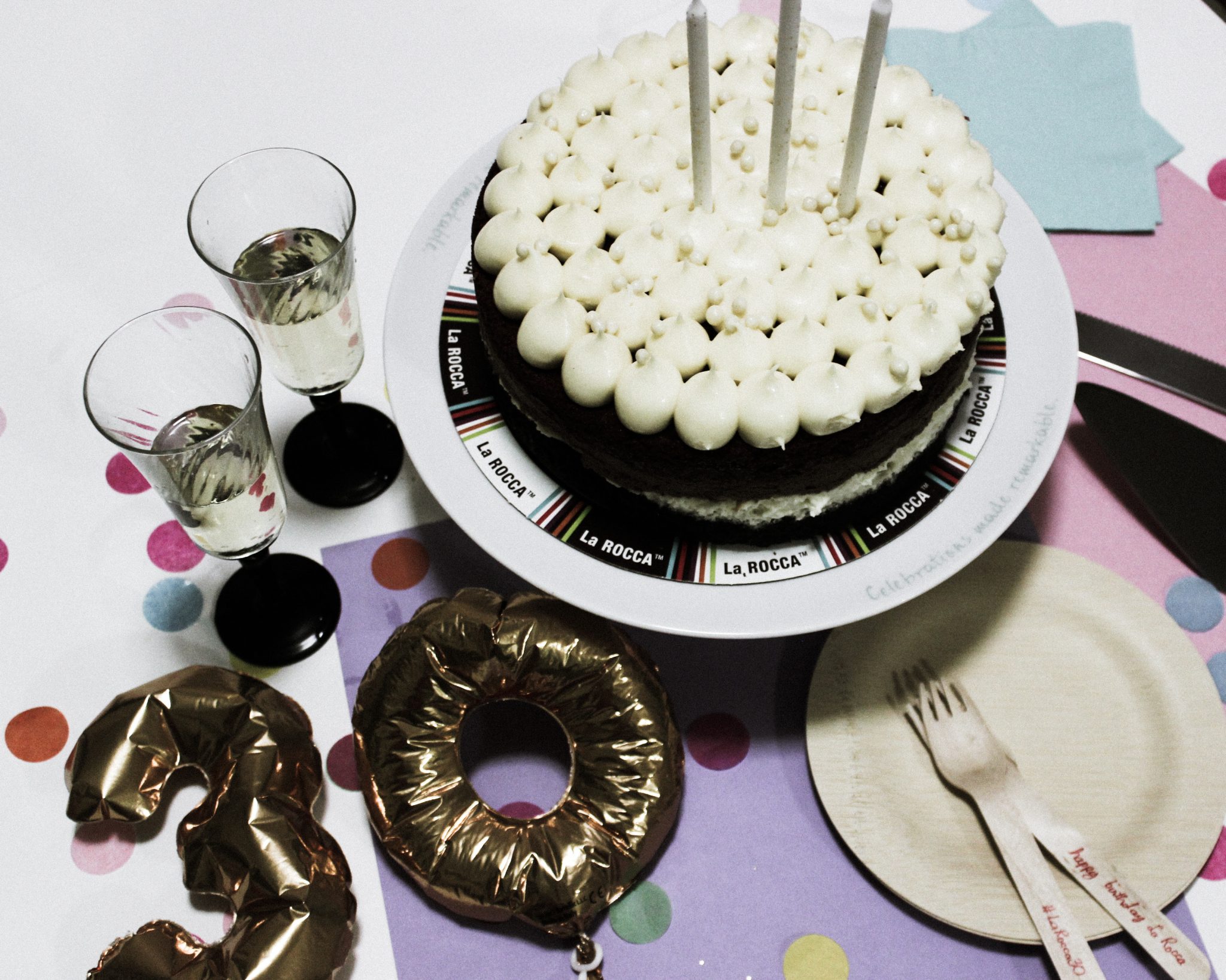 Today marks the 30th birthday  of La Rocca and because of that, they uniquely designed this limited edition cake. This cake is layered into seven tasty tracks in one delicious serving:
Base: Devil's Food Chocolate Sponge Cake
2nd Layer: White Chocolate Truffle
3rd Layer: Chocolate Covered Almond Meringue
4th Layer: Dark Chocolate Truffle
5th Layer: Red Velvet Sponge Cake
6th Layer: Signature Cream Cheese Icing
Topping: Edible 'Pearls' which are the symbol of the 30th Anniversary
True story, this cake disappeared so quickly at my house. In fact, the last slice almost required boxing glove between my little sister, Antonio and myself. Ah, I wish I have another set of delivery tomorrow but of course that's pushing it. My diet also doesn't approve.
This layered creation will be hitting the participating grocery stores starting on September 30th, 2016. Trust me, I'll be the first one lining up and buying for this cake!
Marketing WOW
With my Marketing background and eye, I can't help but give a huge kudos to the Marketing team behind this campaign. The delivery we received had everything an influencer needed – props from confetti, candles, cutleries, balloons and more. It was effortless for anyone receiving it and we can't help but just focus on the thought of the campaign as well as the product. It was perfect to make everyone's Friday superb!
It's creative, targeted and impressive. Brilliant initiative @CharmingMedia <3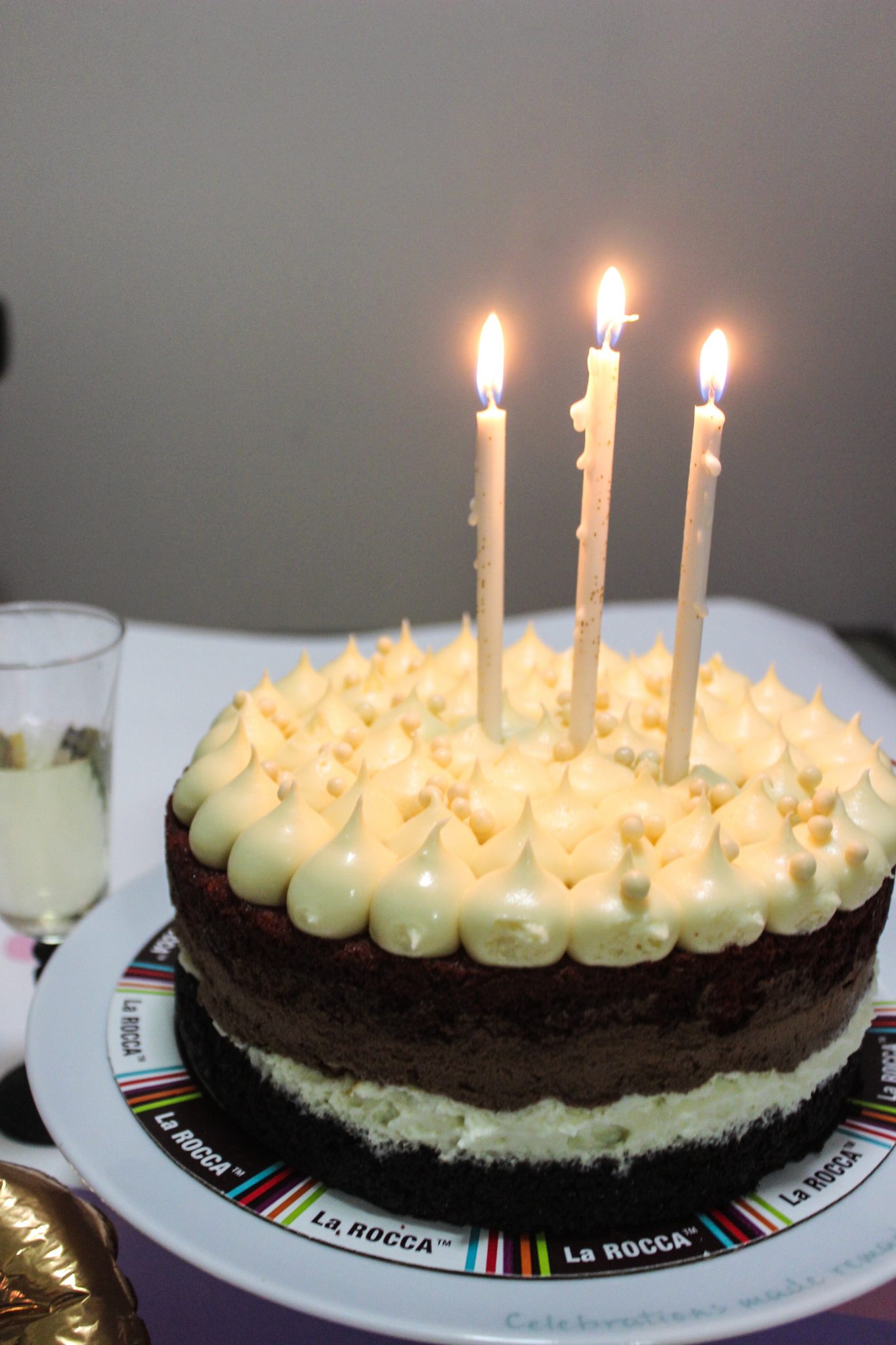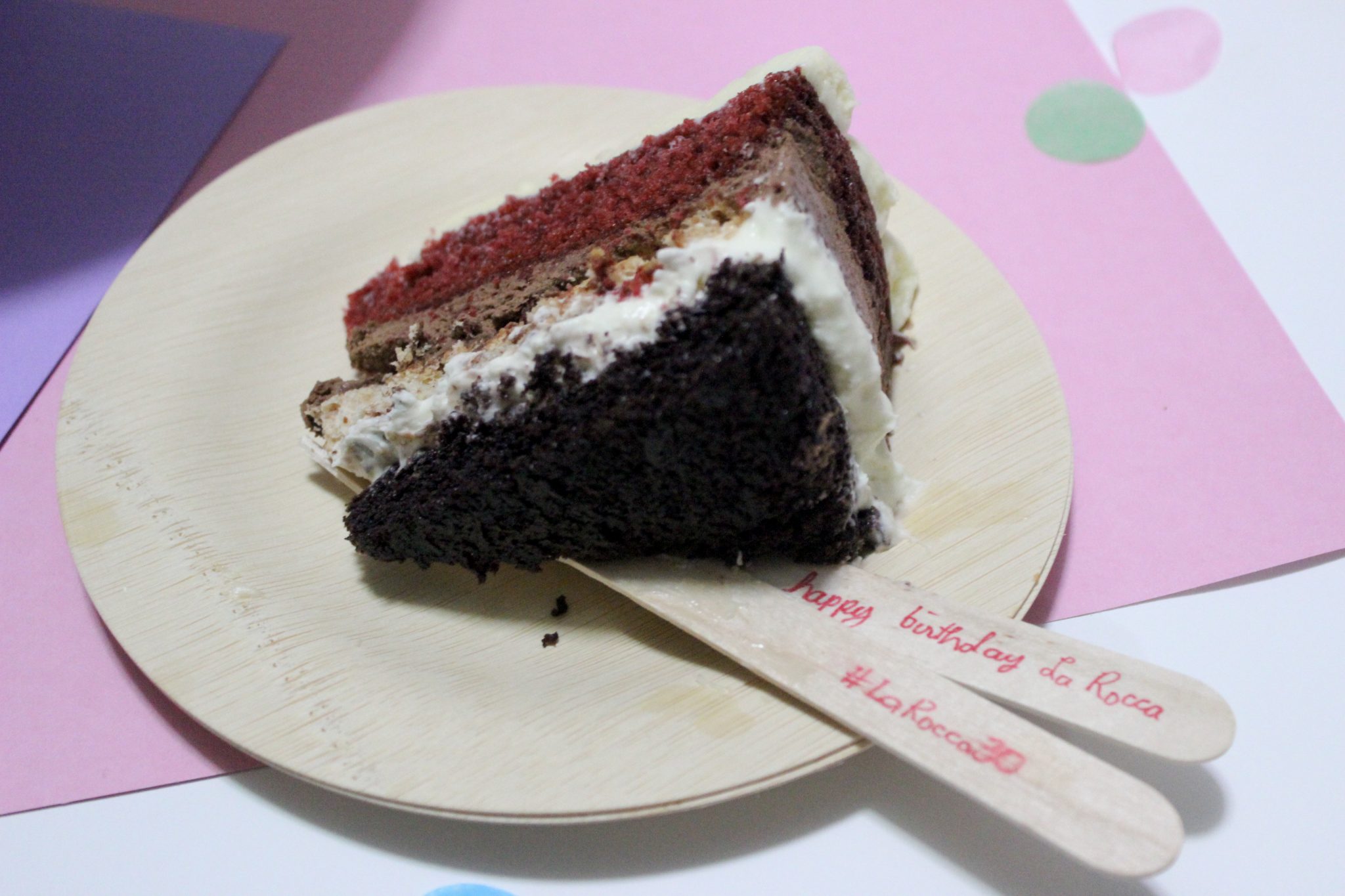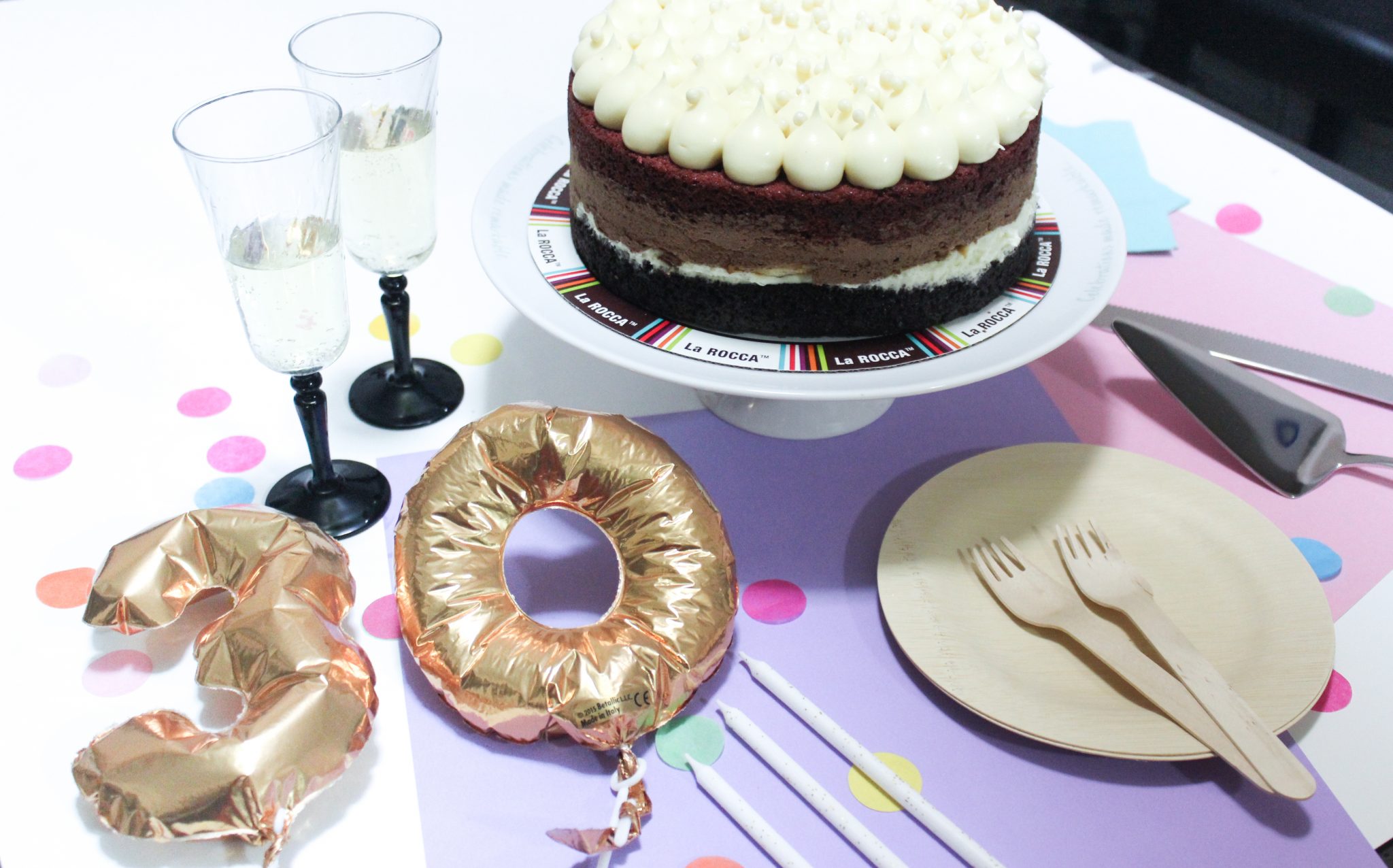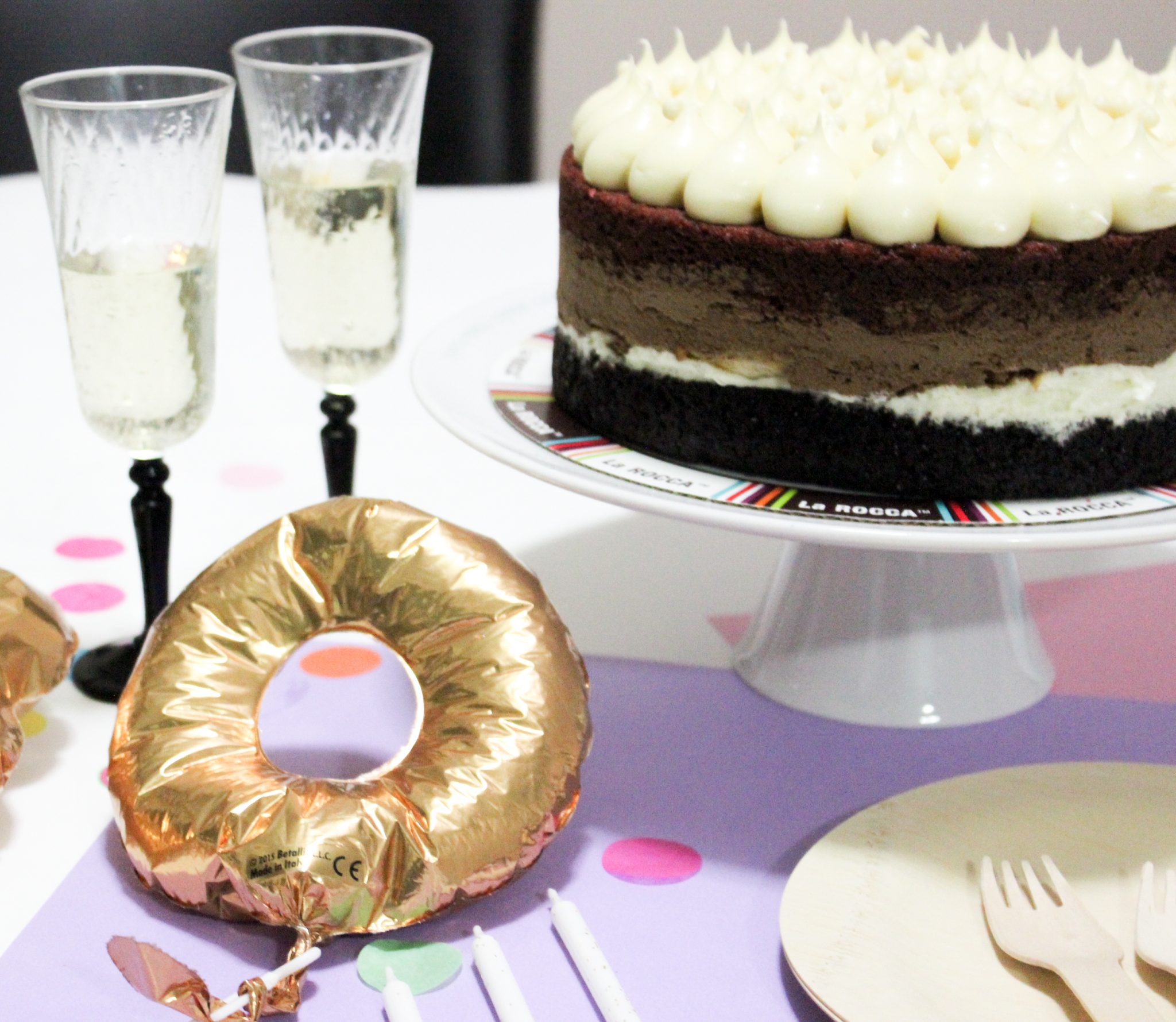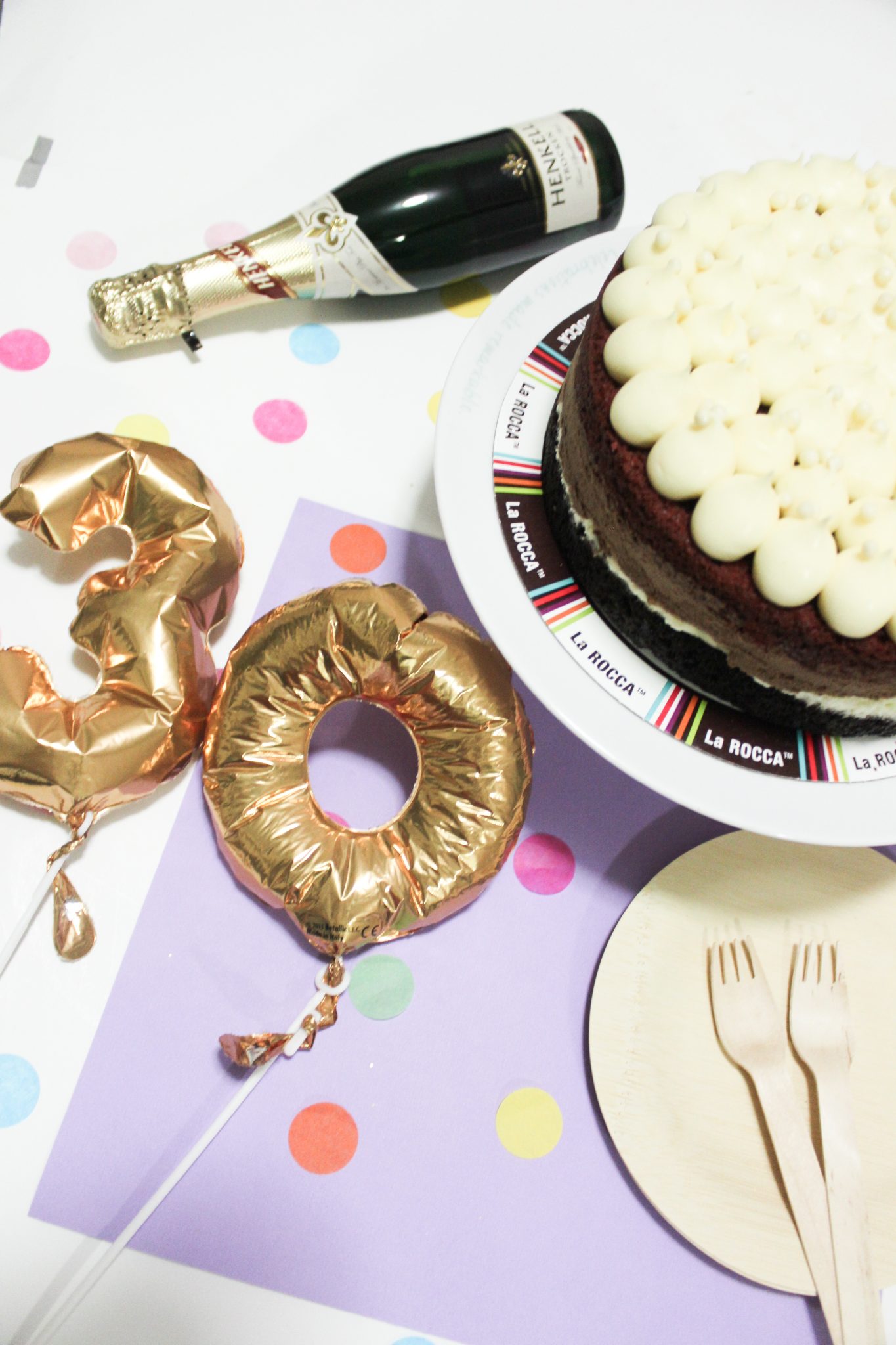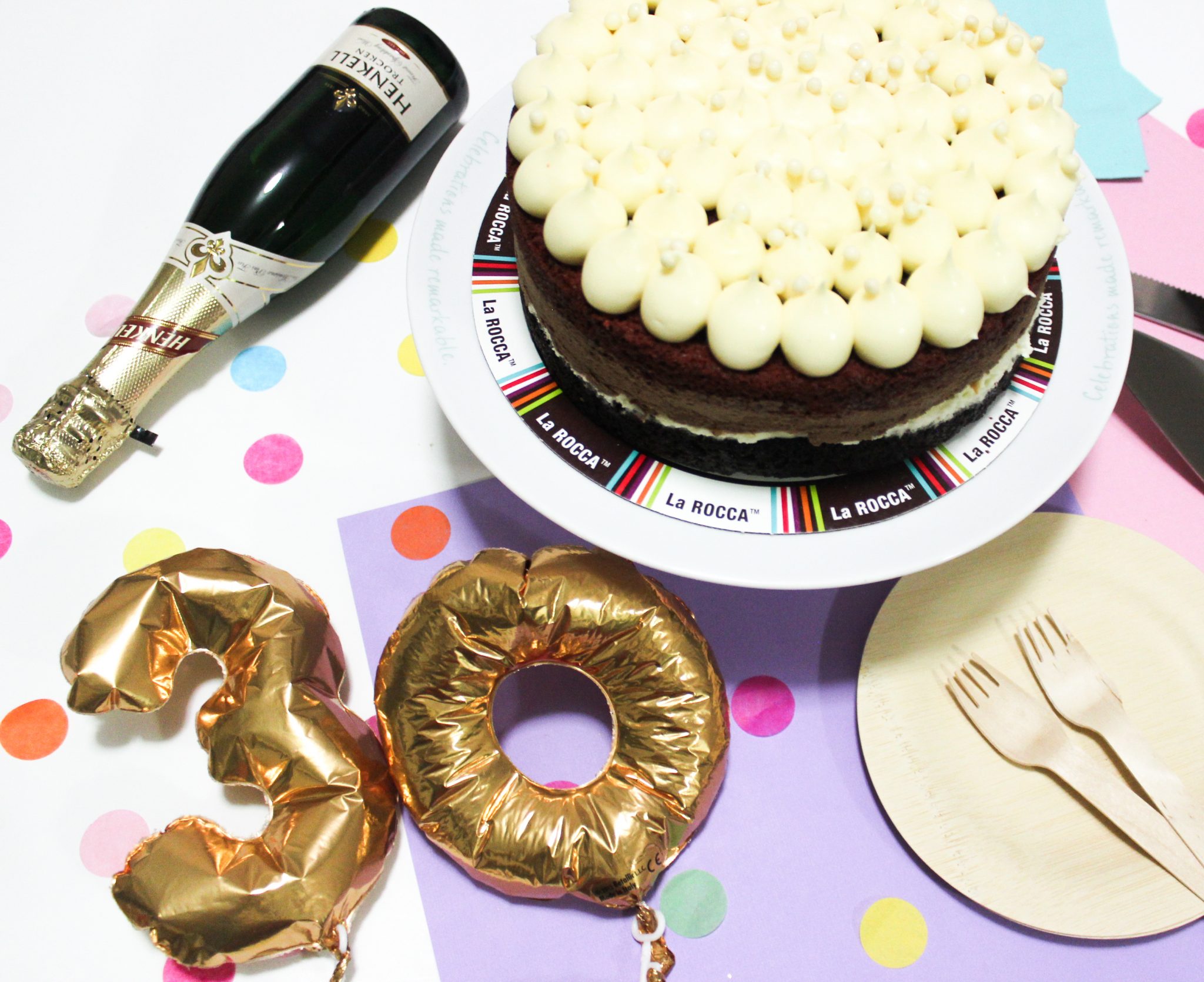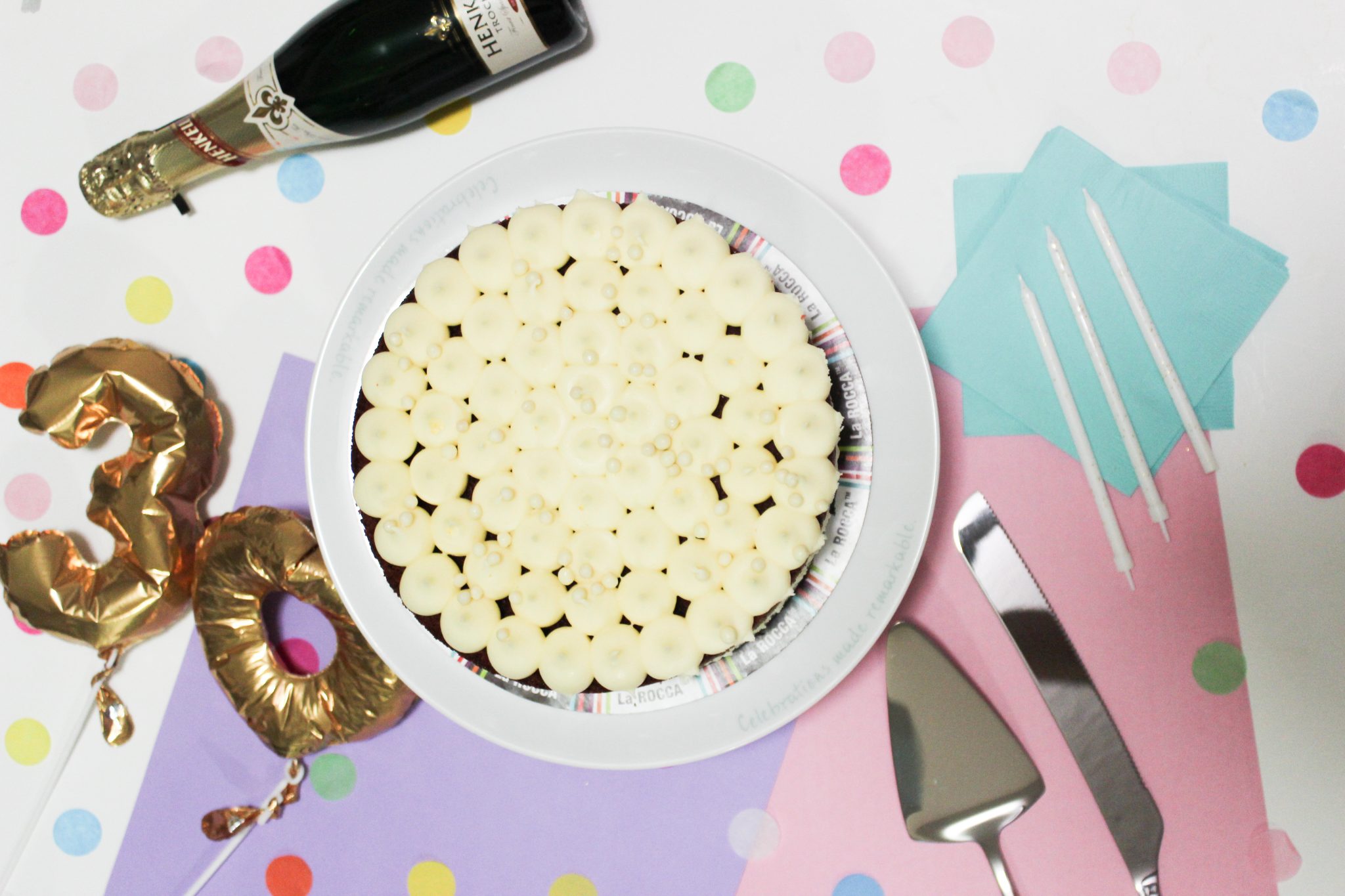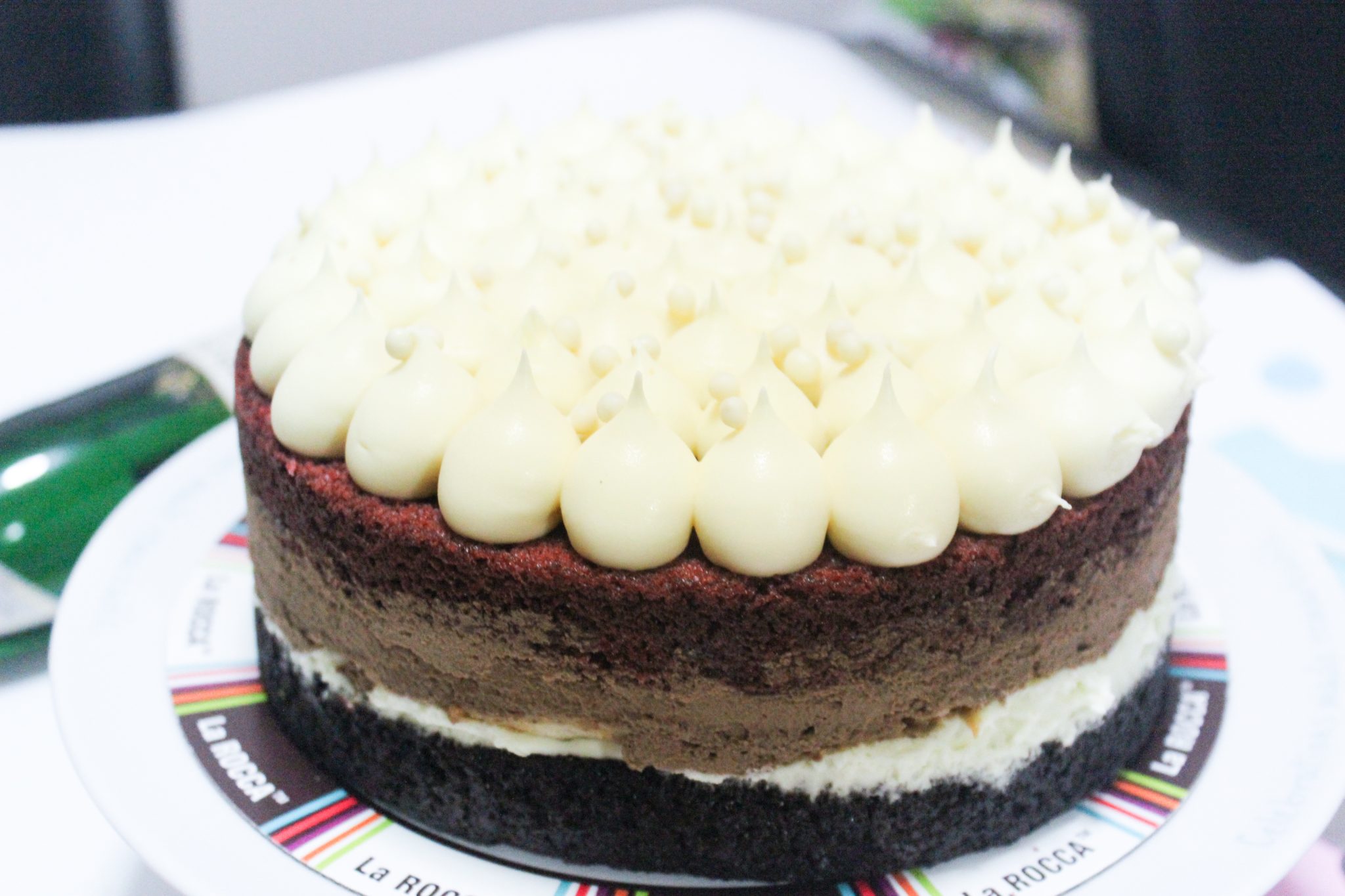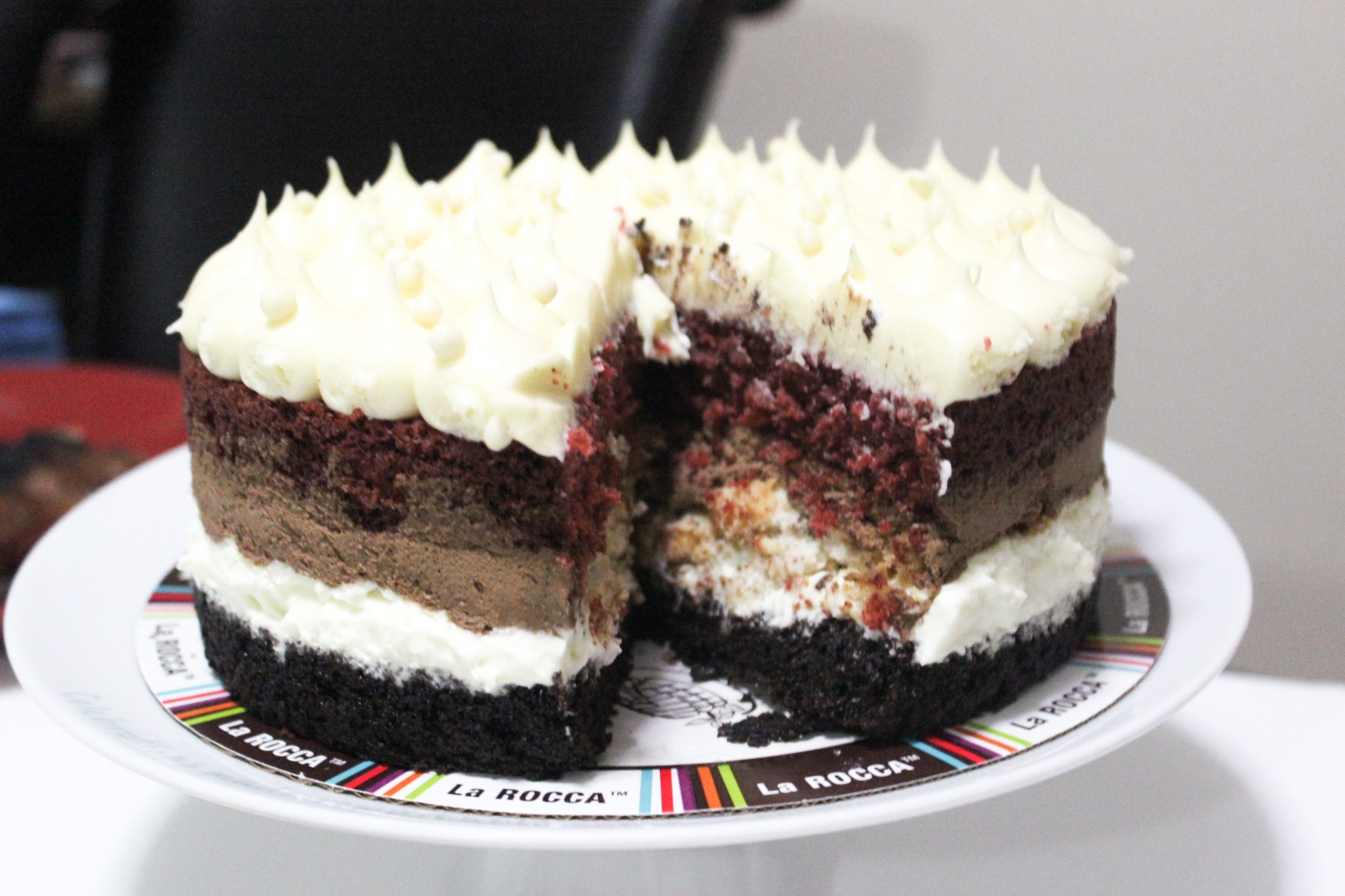 Photography by Jem Castor // Disclaimer: Please be aware that I received this cake and other items on the photo from the La Rocca Creative Cakes. My blog post content is not influenced by the company nor anyone else but my own. #ad