Where should I even begin? I am still high from our beautiful moments and memories during our weekend getaway in Havana, Cuba last March. Although I have to admit, I am super exhausted at this moment and just literally want to hide under the warm blanket. Note to self: do not try to do everything in one full day in Havana.
In this blog post, I am going to share our experience booking with Gran Manzana and interactions with the hotel throughout our stay. The rest of our Havana experience will be on a different blog post so I hope you tune in when that blog post is released.
Bear in mind while reading this post that I used to work in luxury hotel/hospitality and during this experience, I was very meticulous (yes, I searched the corner of the room before we got settled in!).

Months and Days Before our Arrival
Whenever I stay in any hotel, I normally communicate with the concierge to arrange my room preferences, ask for restaurant recommendations, arrange transportation and pretty much ask them anything that I can prior to our trip.
Normally, this gives me a better idea if the hotel we are staying at has good customer service. In this case, Gran Manzana concierge team did not disappoint!!! Mind you, I was quite detailed and pretty demanding on my questions and emails, but they showed patience and professionalism throughout the process.
I asked their concierge to do the following prior to our stay: provide authentic restaurant reservations, book our airport pick-up, reach out and call photographers in the area and make my spa appointment. It was my preferred method since I did not want to incur any additional long distance charges doing all these things.
Honestly, you wouldn't even think that there is a language barrier since all concierge responded to me promptly and in English.
When We Arrived: Smooth and Great First Impression
First off, we had a smooth arrival starting from the airport. I wasn't expecting anything but an airport pick-up ride so you can only imagine my surprise when we were greeted by the airport staff carrying a sign with my name upon arrival. We bypass the line for customs and security as we were escorted by the airport staff. We then led directly to the driver who dropped us off the hotel.
Upon our arrival at the hotel, we were greeted with many smiling bell associates and led to the front desk smoothly. I must say, I love that they do not have name tags! This way the staff is encouraged to introduce themselves to the guests and interact.
We were registered by Liz who was so great as she walked me through our reservation details, provided Wi-Fi and exchanged our US dollars to CUC (converted pesos) while my partner watched the array of vintage cars taxi picking up and dropping off tourists.
From there we head straight to our room which is amazing! Before I'll let the images below speak for itself, remember two great features about this hotel room: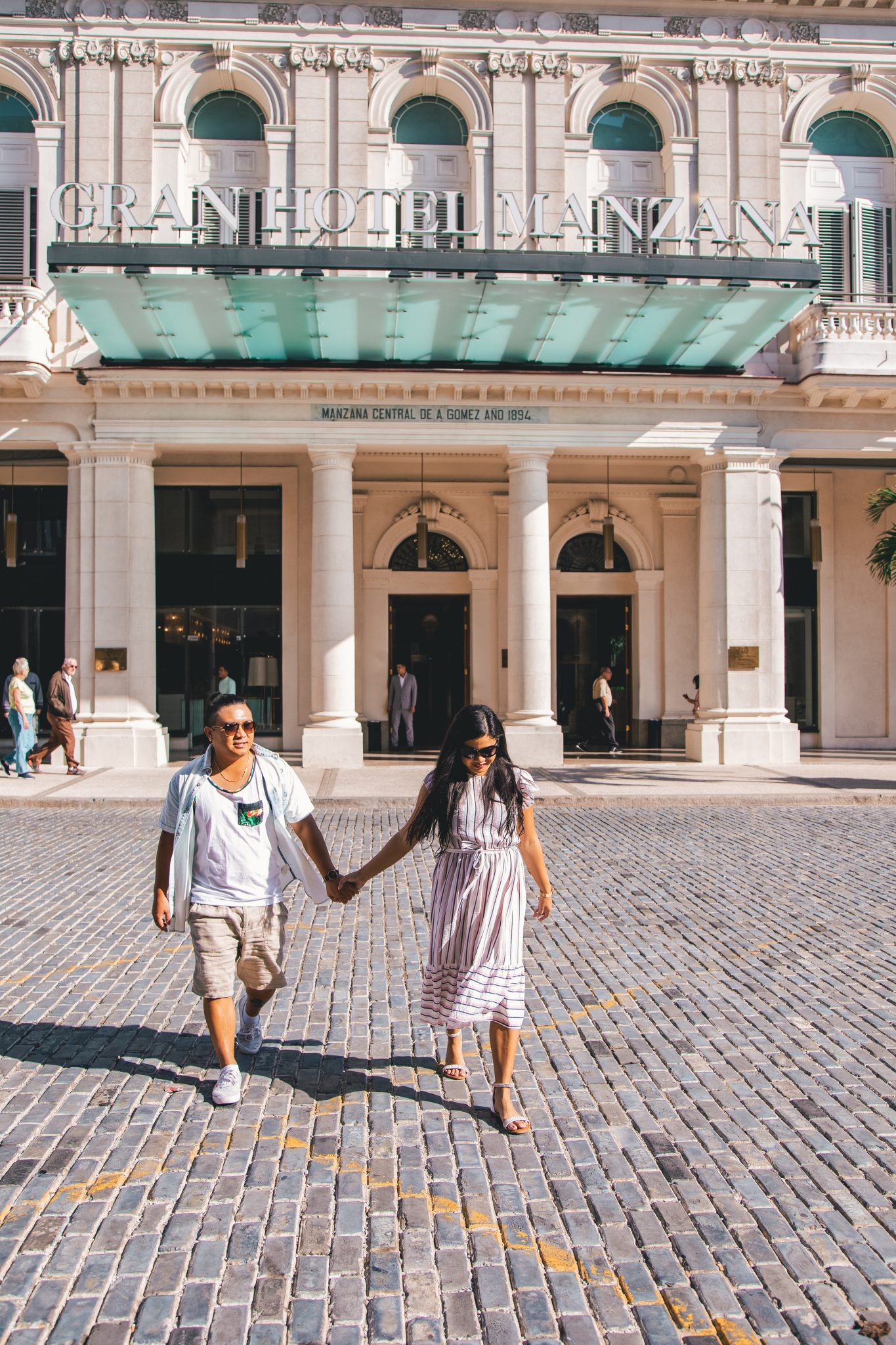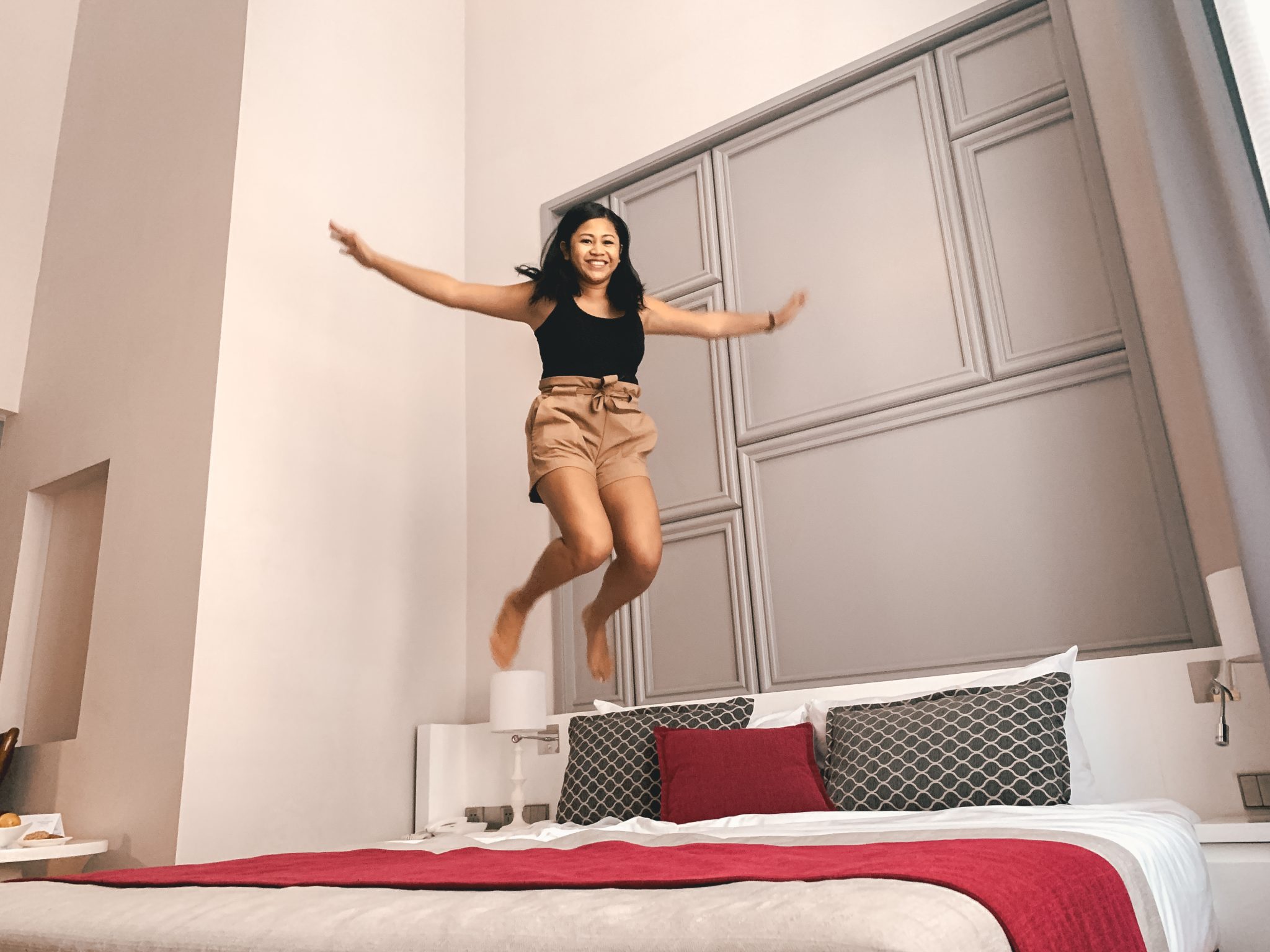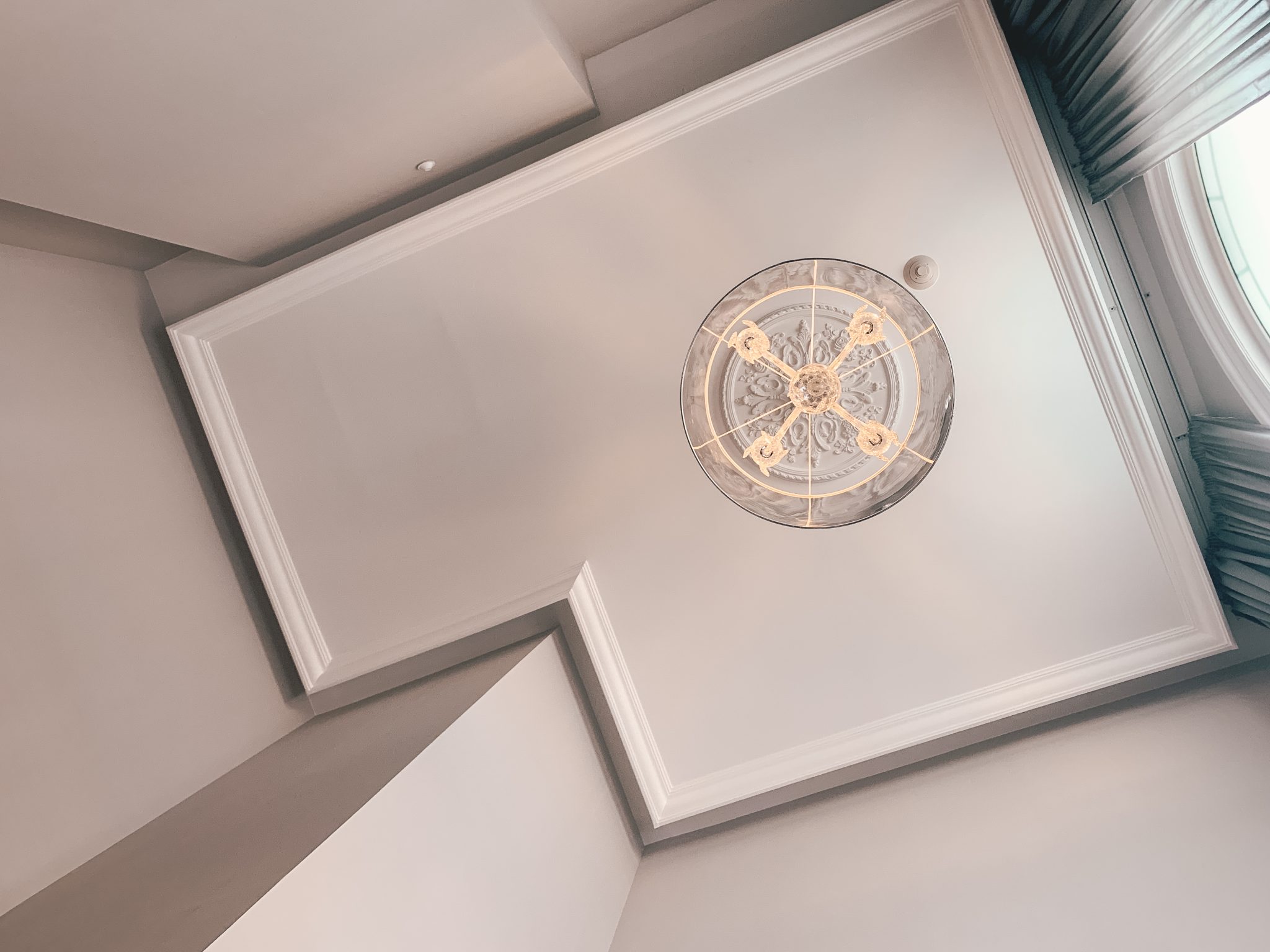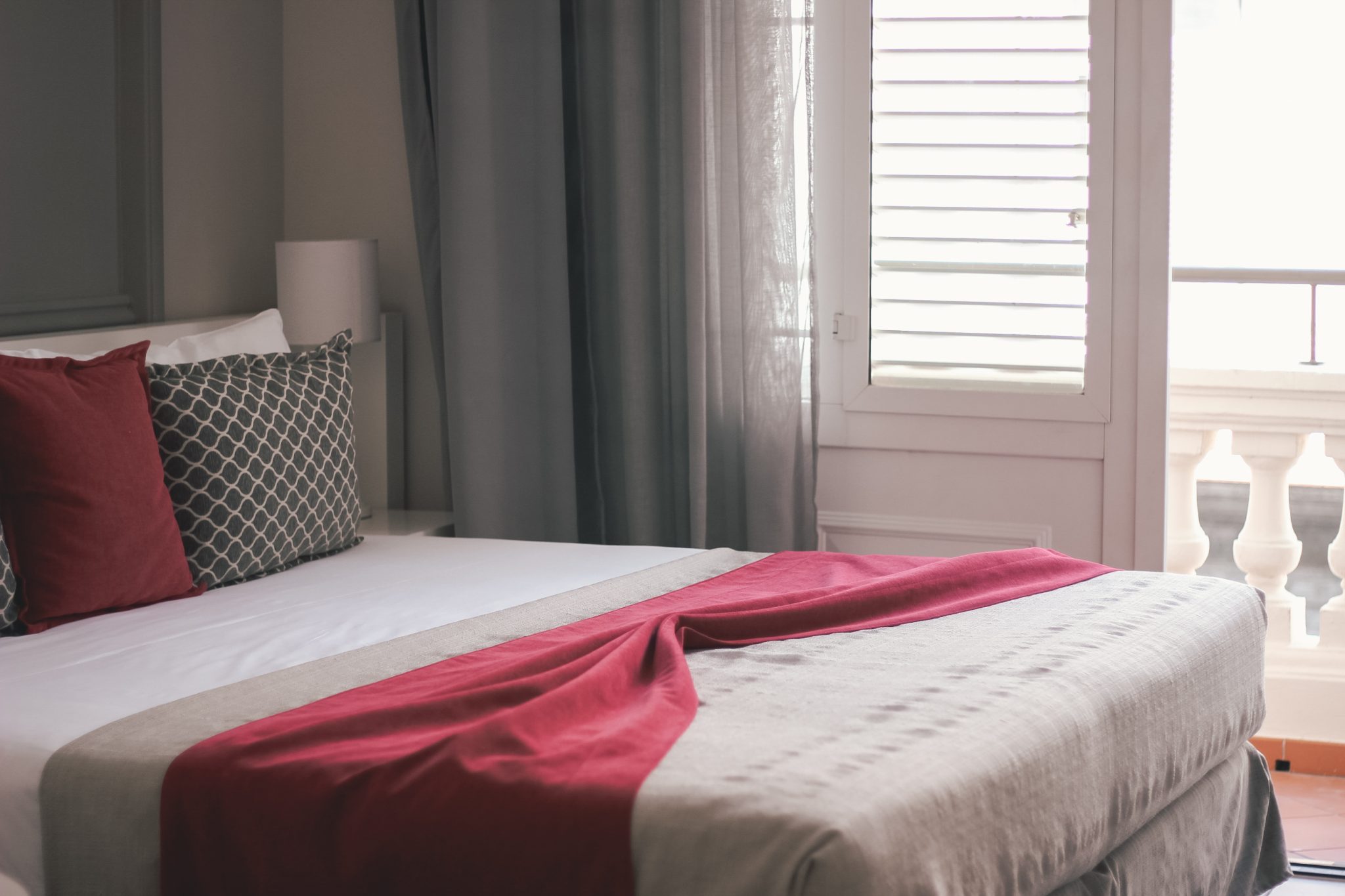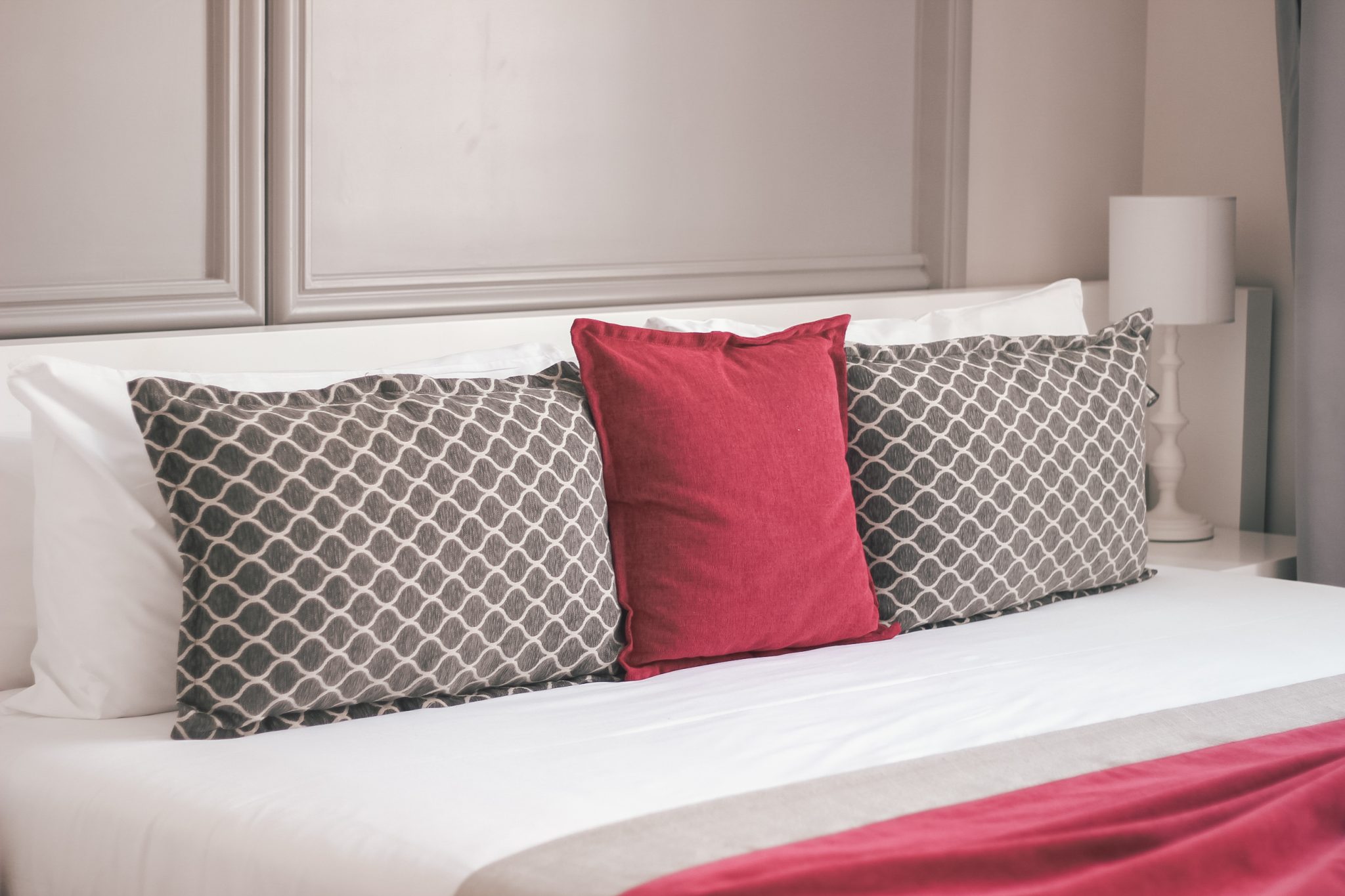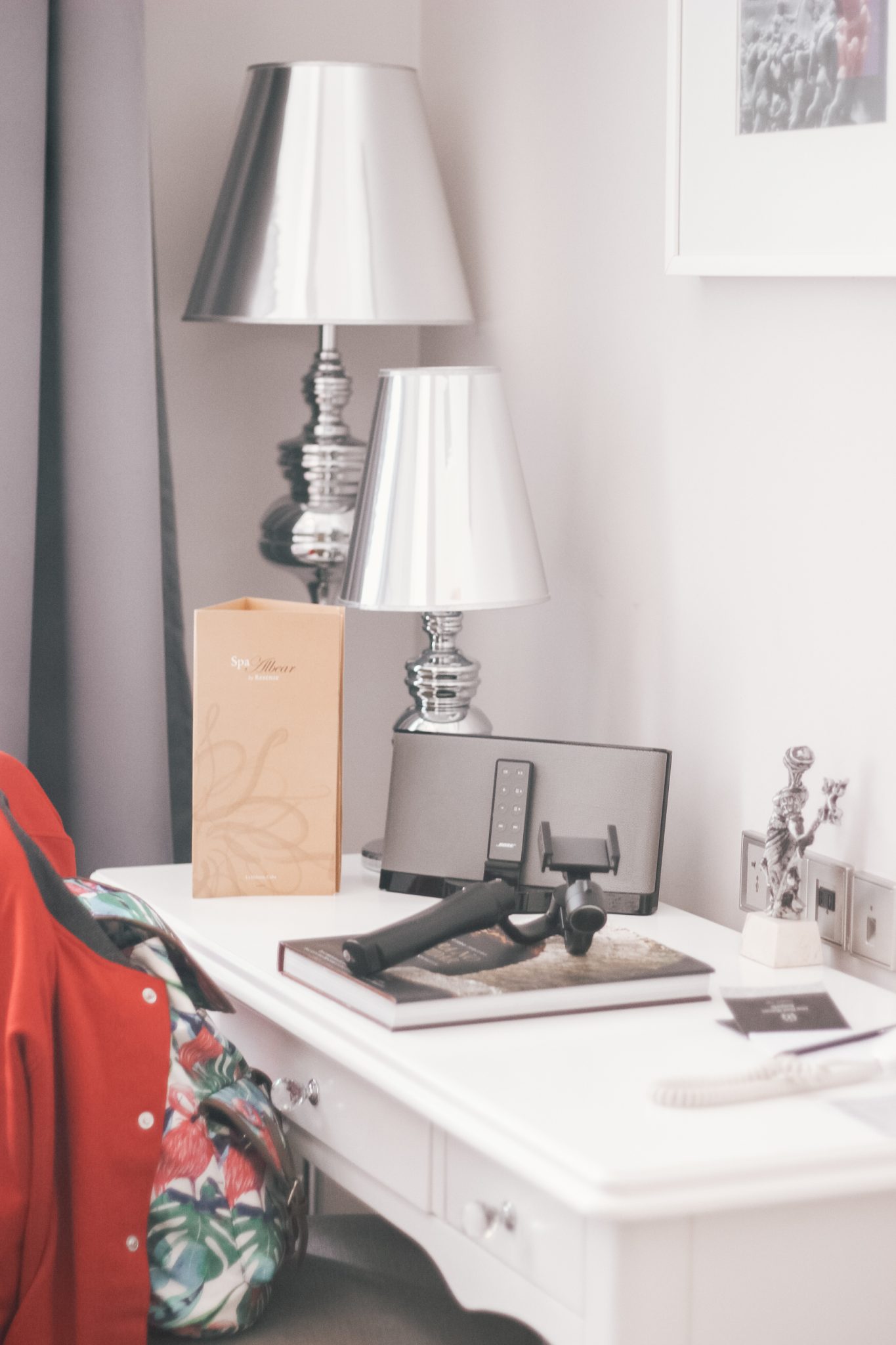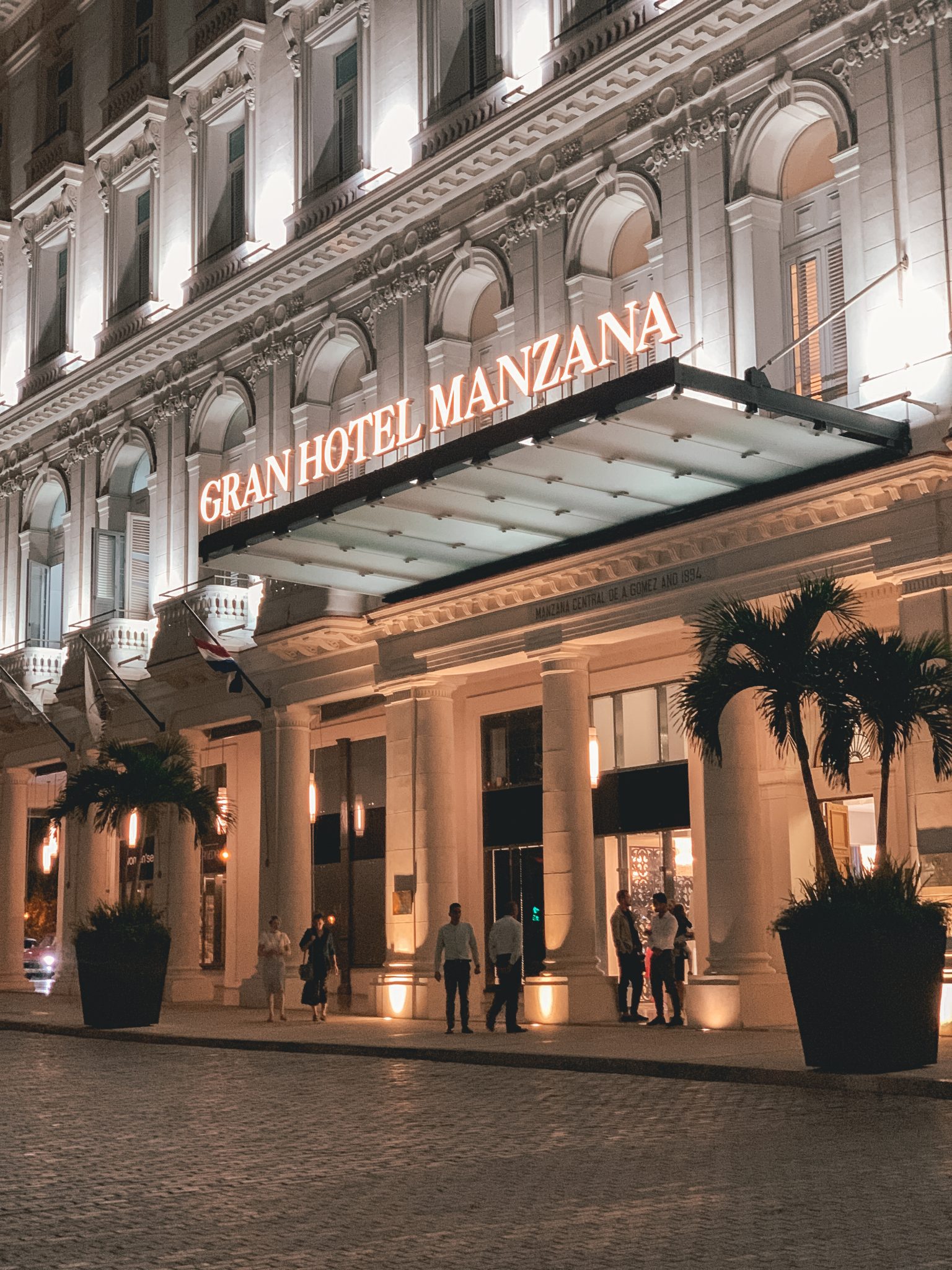 Breathtaking Rooftop That Will Leave You Speechless
My favorite about this hotel and probably thousands of other guests would be the incredible view from their rooftop. The infinity pool available for the guests are the best place to enjoy the view of Old Havana or watch the sunset.
Stay Tip: Come by early in the morning to enjoy this amenity without the crowd but also make sure to return around 5:30 to 6:00 pm to watch the sunset. Depending on the season, the rooftop can get quite busy. If you want to eat or have drinks here, be sure to make a reservation.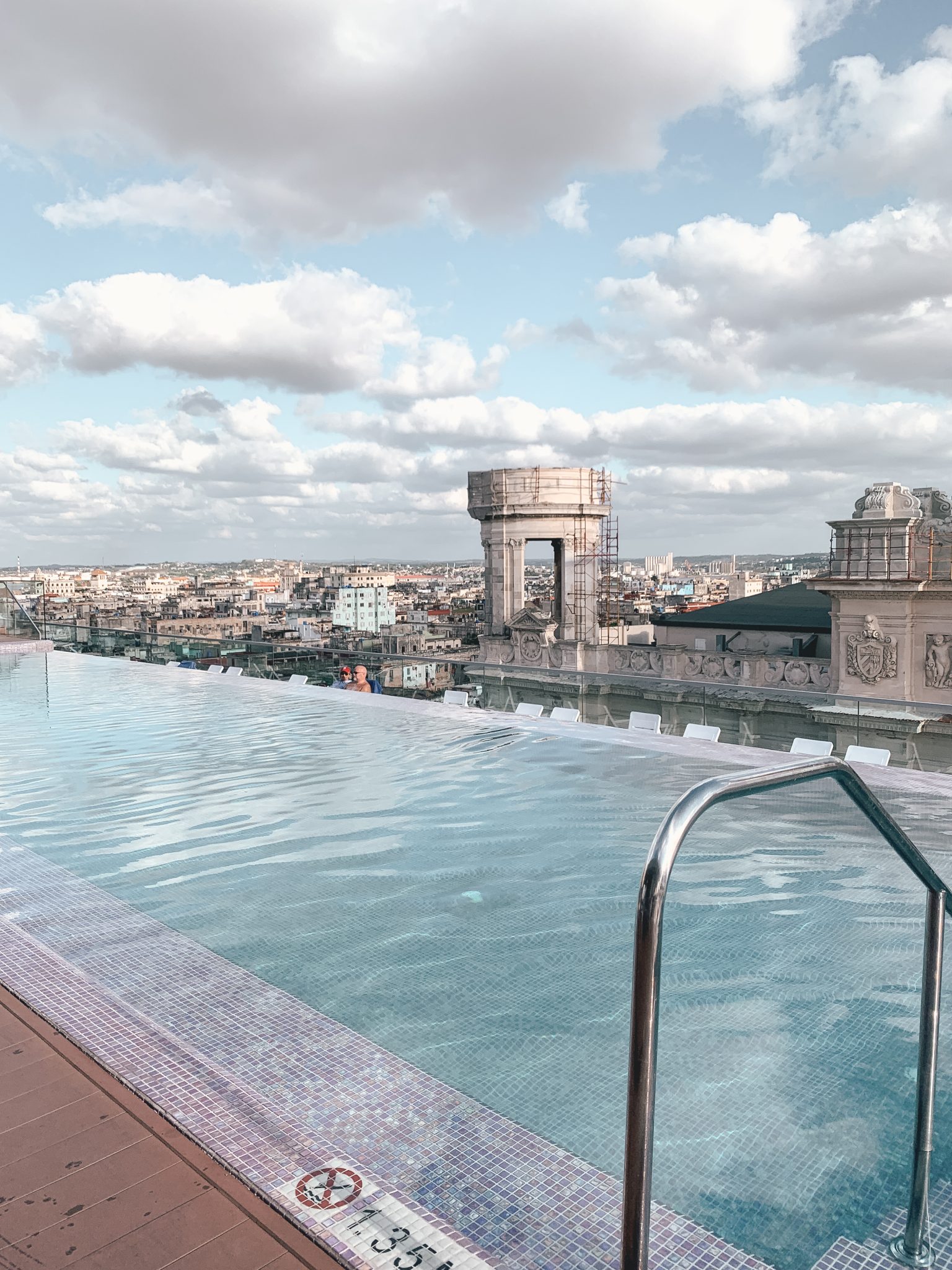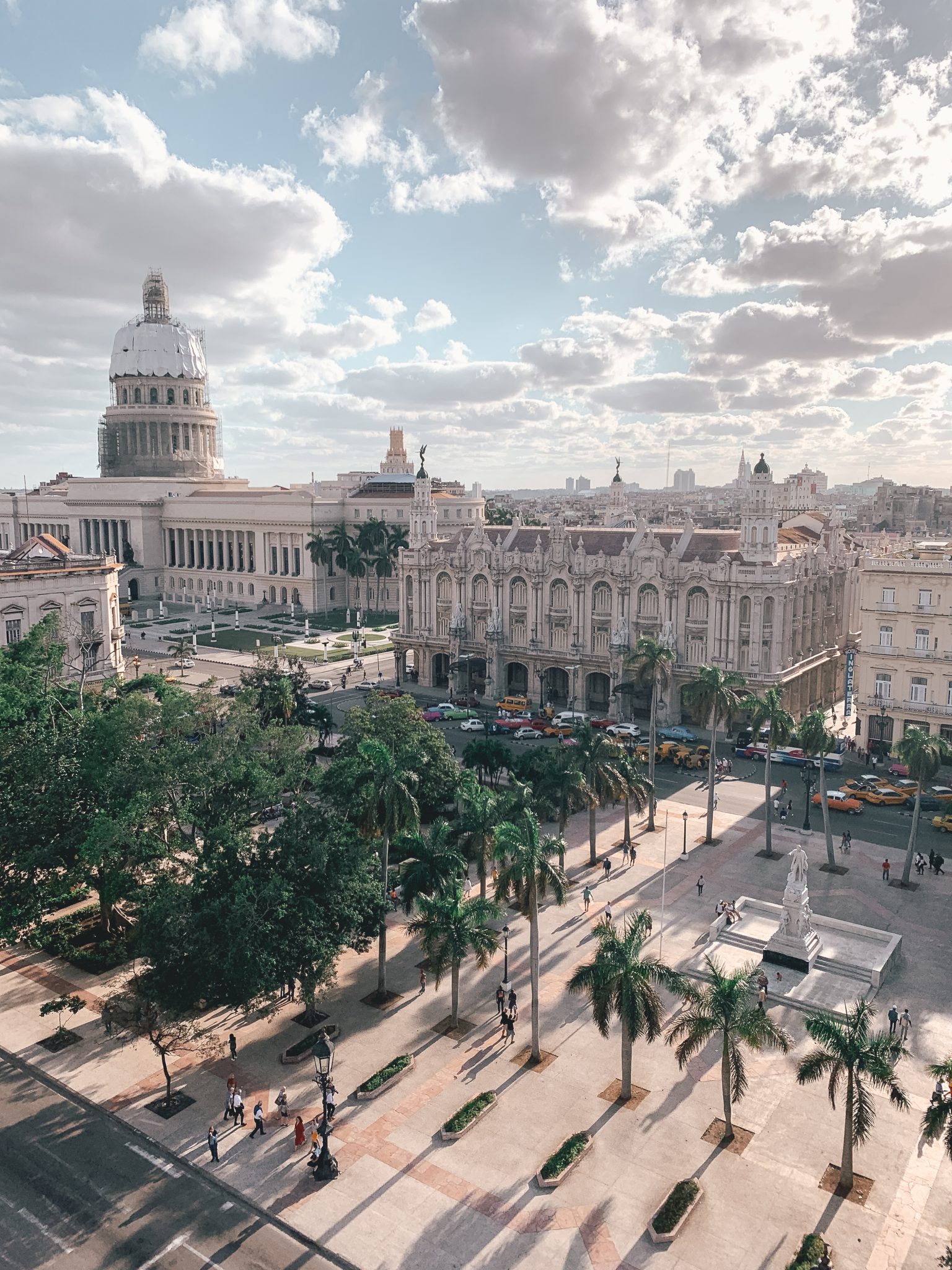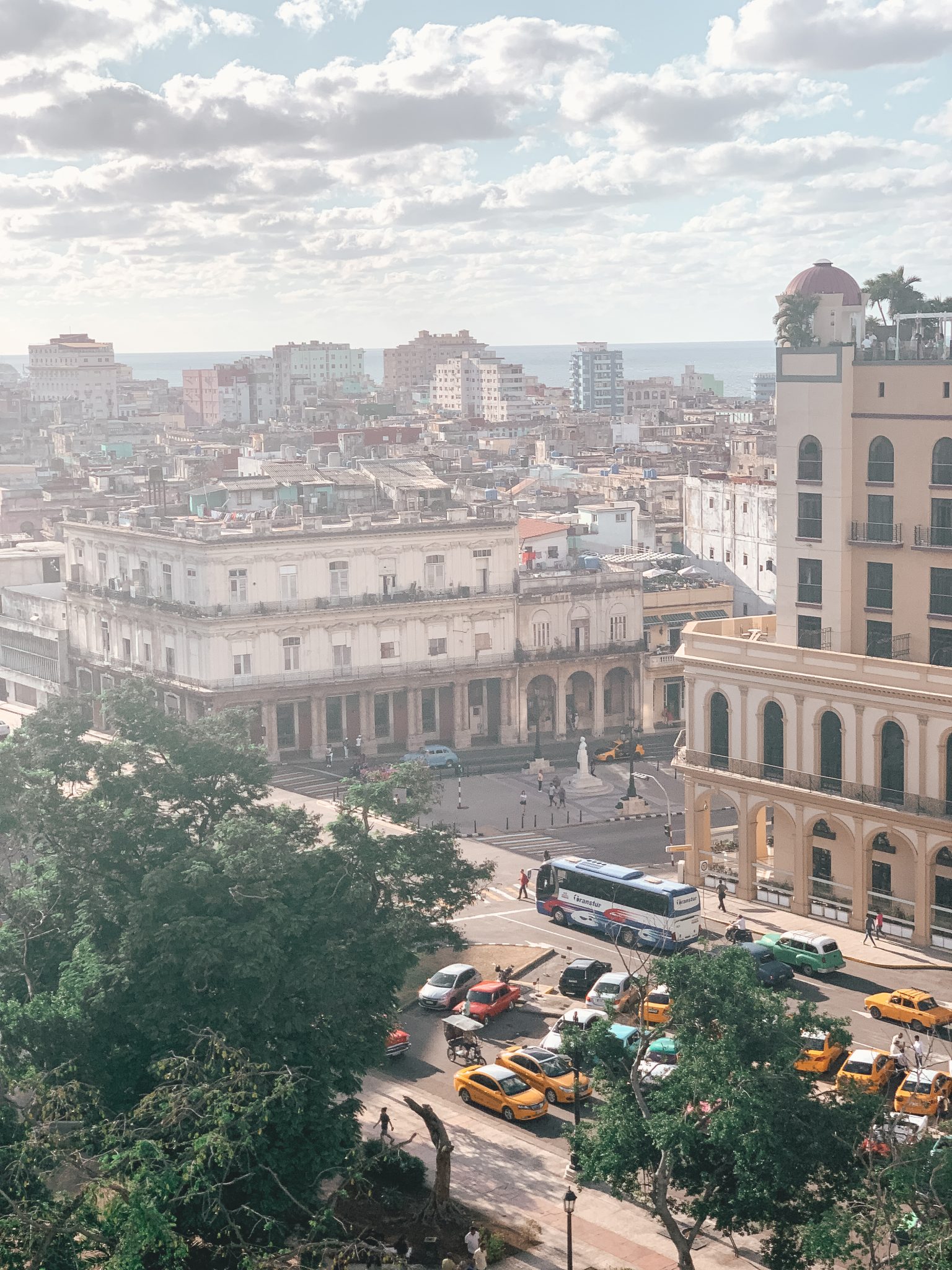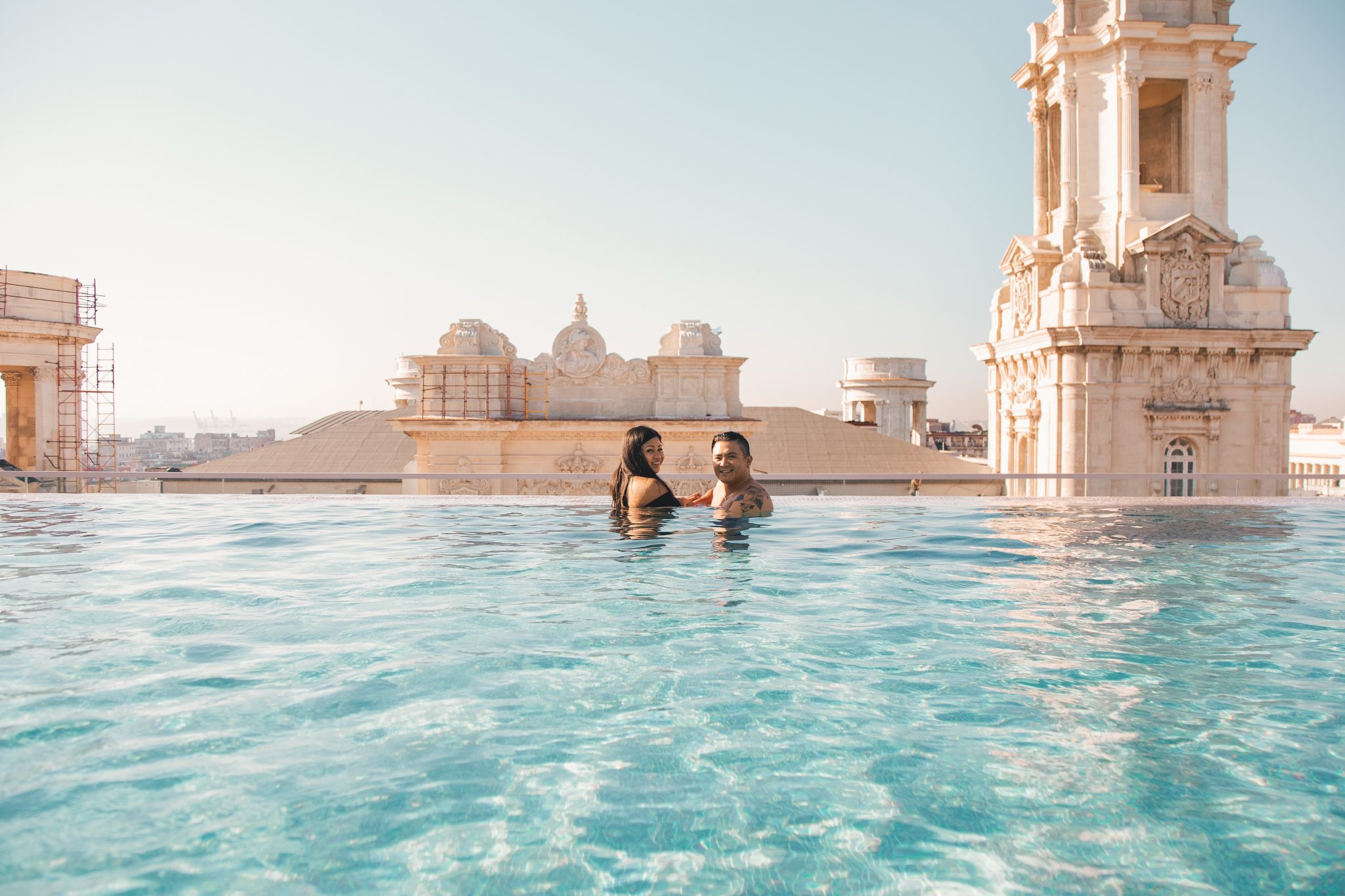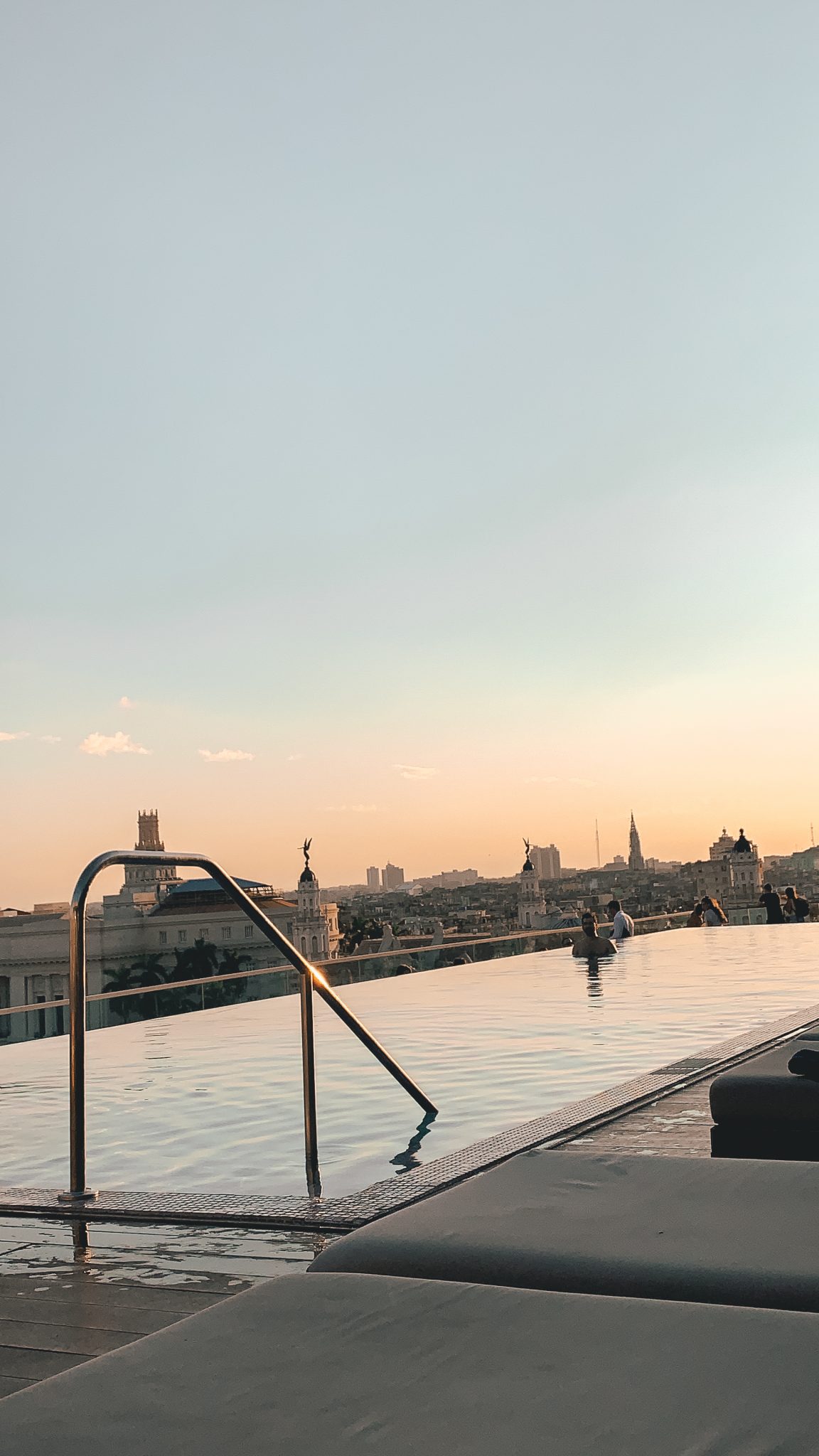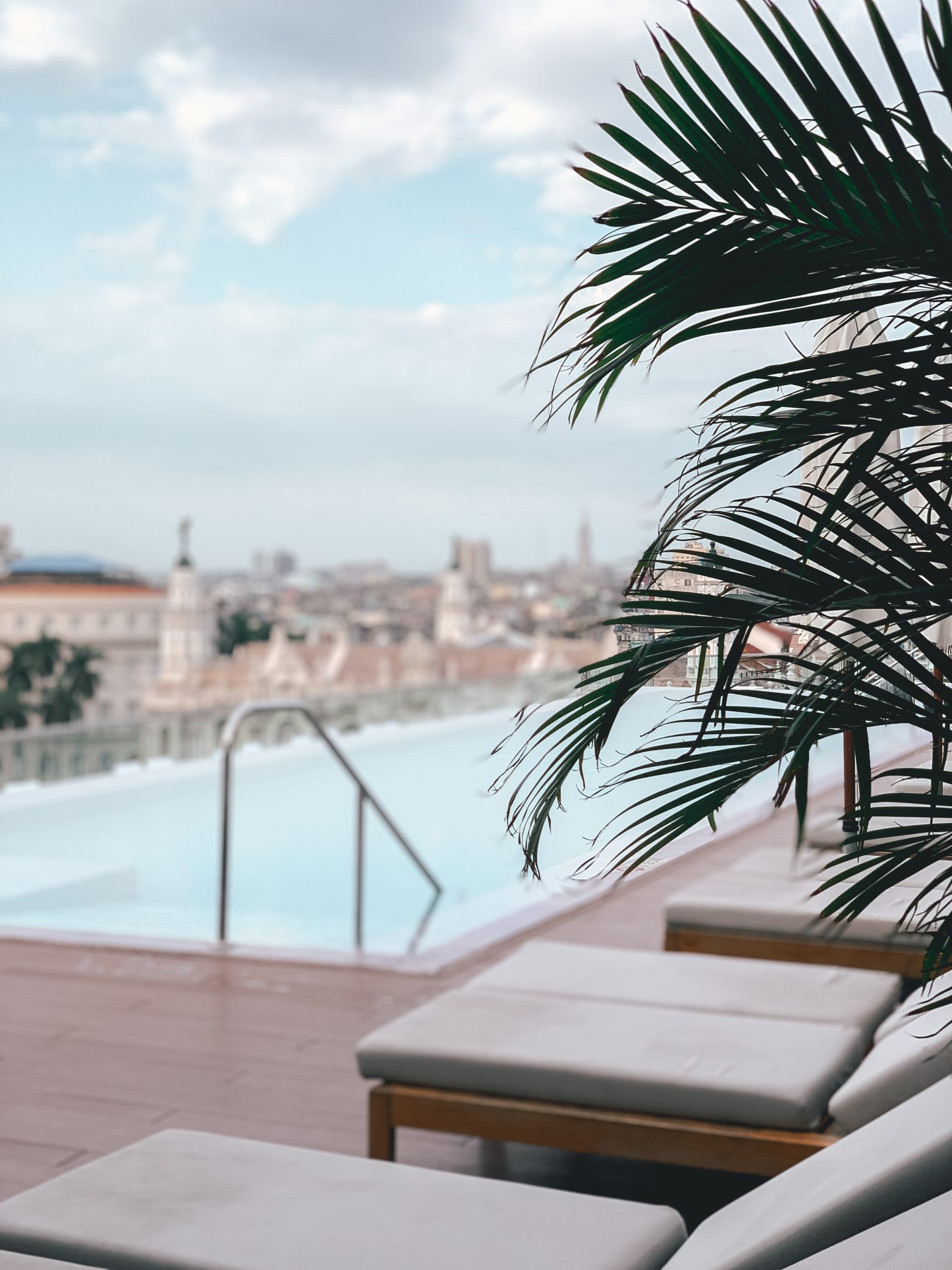 Restaurants and Food Selections
I didn't get to enjoy the in-room dining offering which I normally do whenever I check-in any hotel. The reason for this is I want to also eat outside the hotel as I heard Havana have better food selection compared to other parts of Cuba (which I've been to before).
We had a chance to enjoy Gran Manzana's breakfast buffet and their rooftop restaurant. My verdict? The breakfast is definitely worth it! The eggs are made-to-order and there are plenty of options for intercontinental breakfast, selections of cheese and meat and variety of fresh fruits!
My take on the rooftop restaurant, be sure to make a reservation because it's a popular spot and it gets pretty full fast – so fast! We also ordered pasta which was absolutely delicious!! It is a bit on a higher end, but that's to be expected on any hotel restaurants. Also, please bring your sweater at night if you're traveling during Jan-April months. It was so chilly during this time!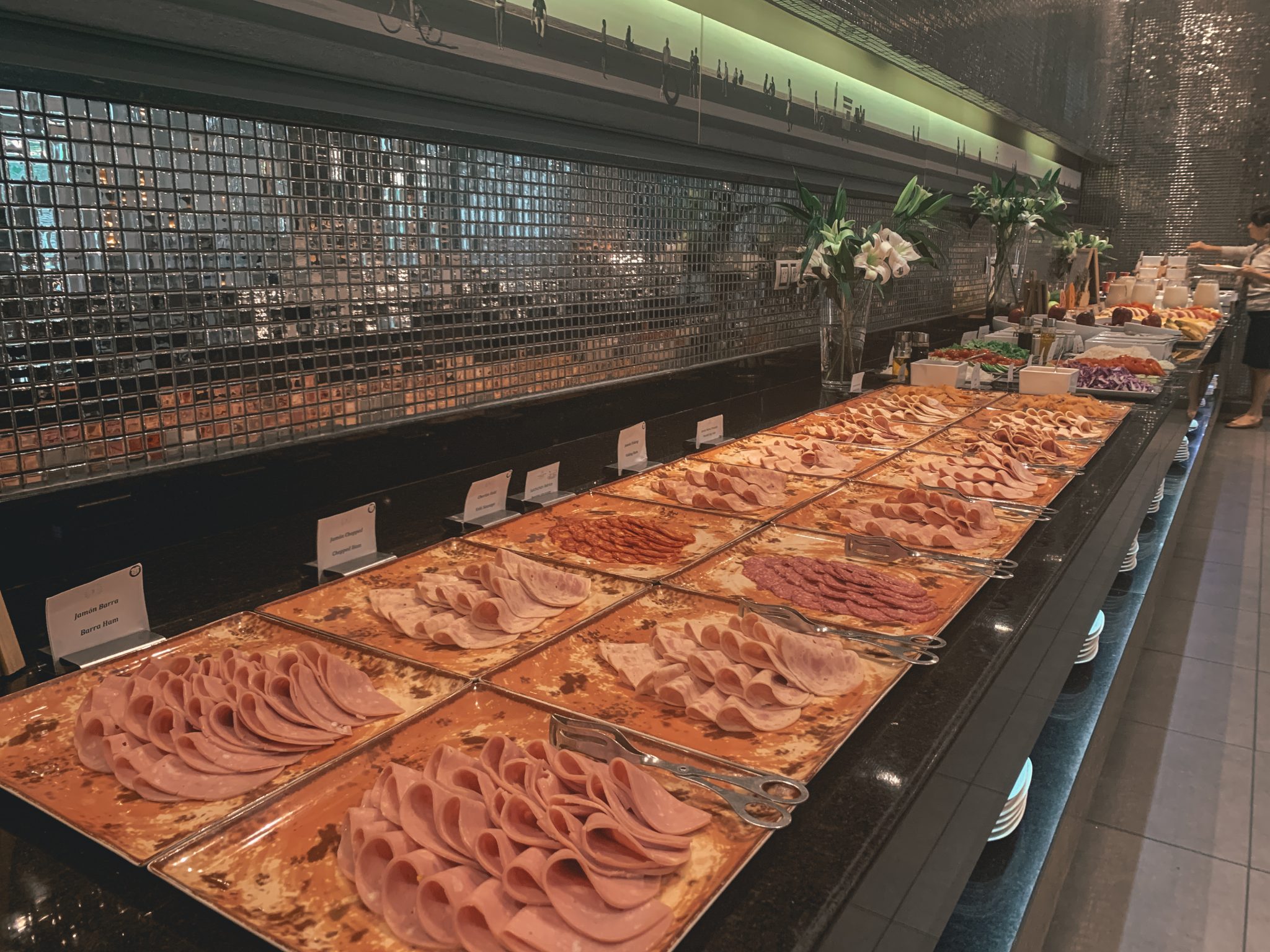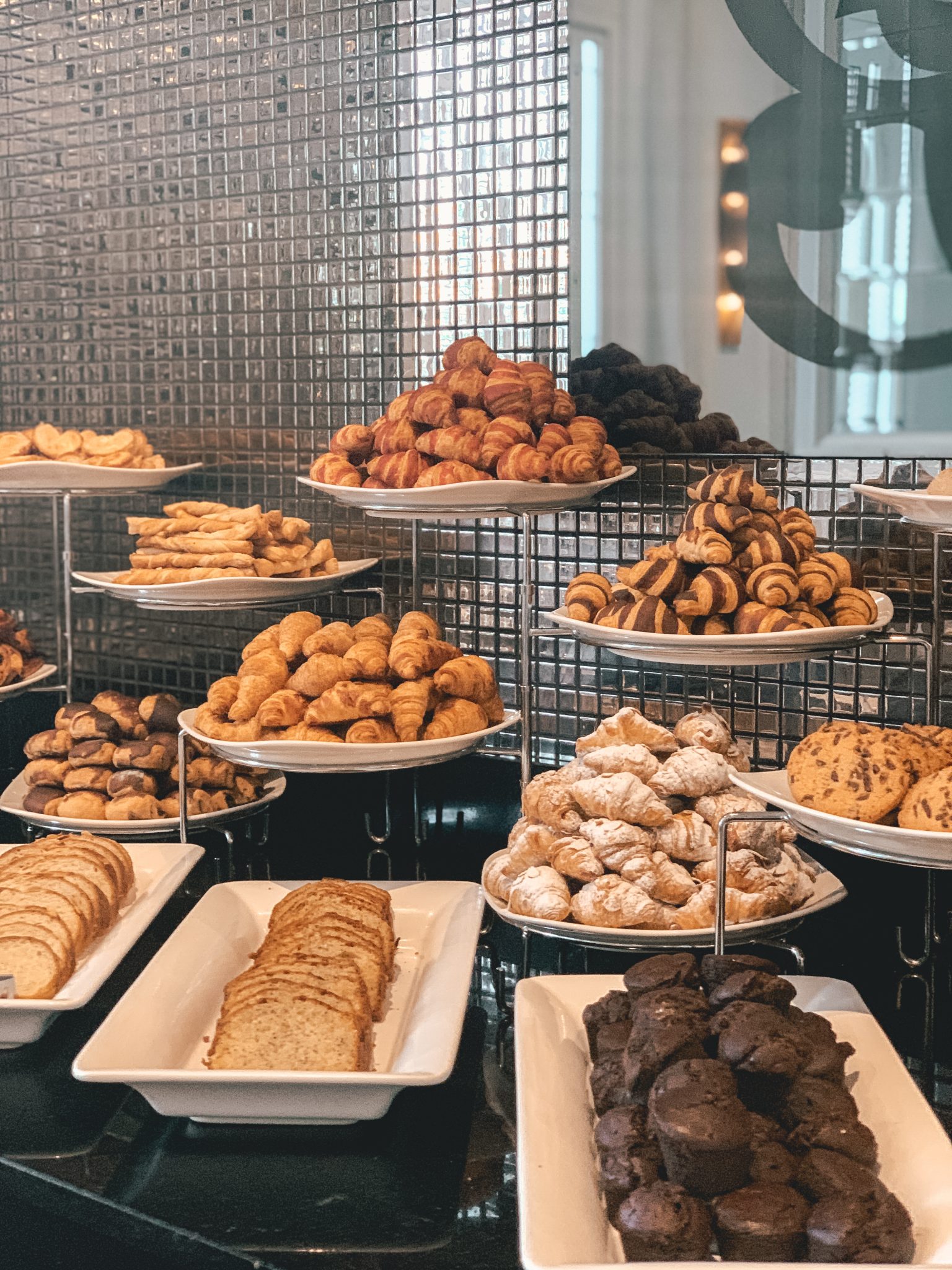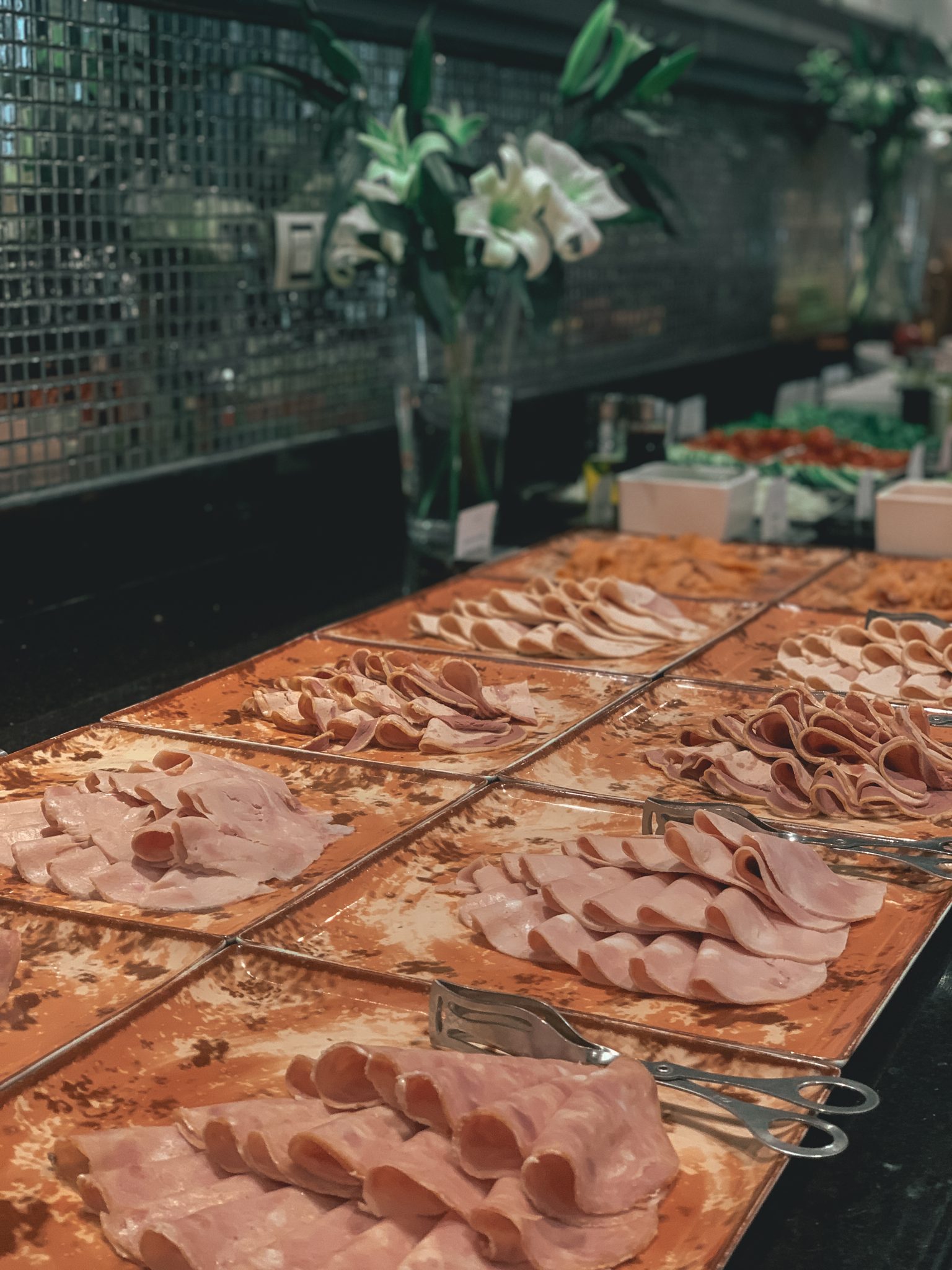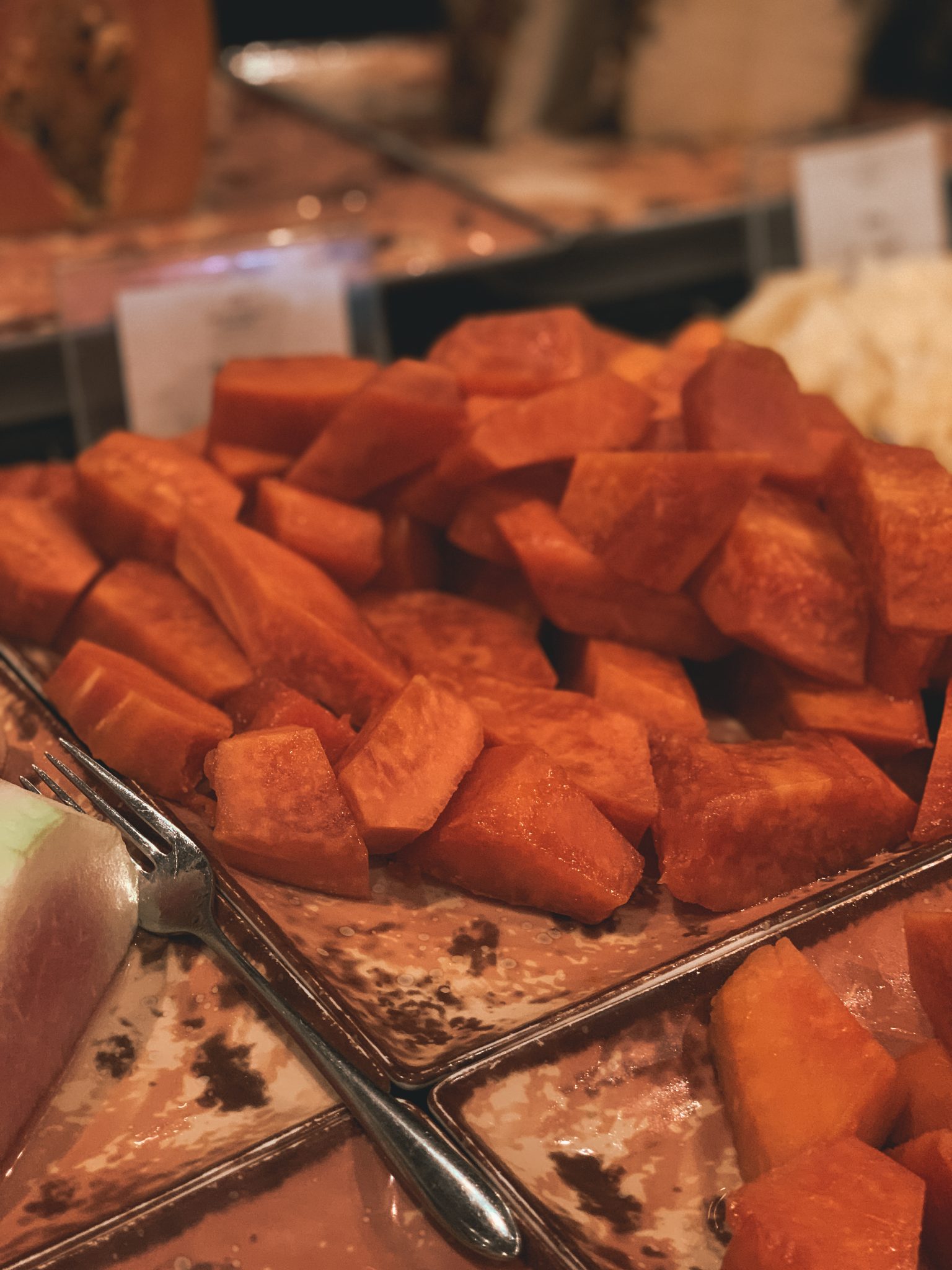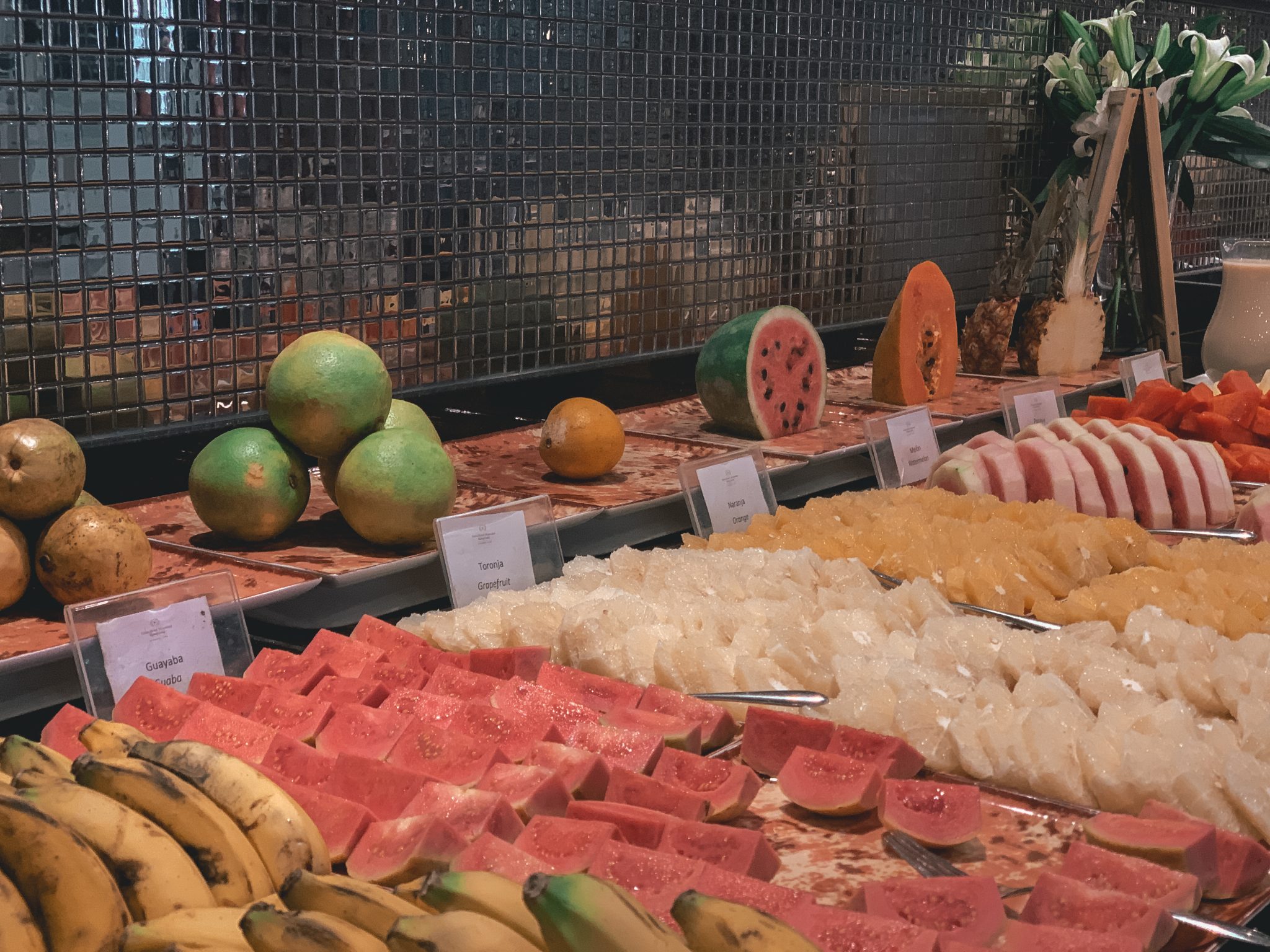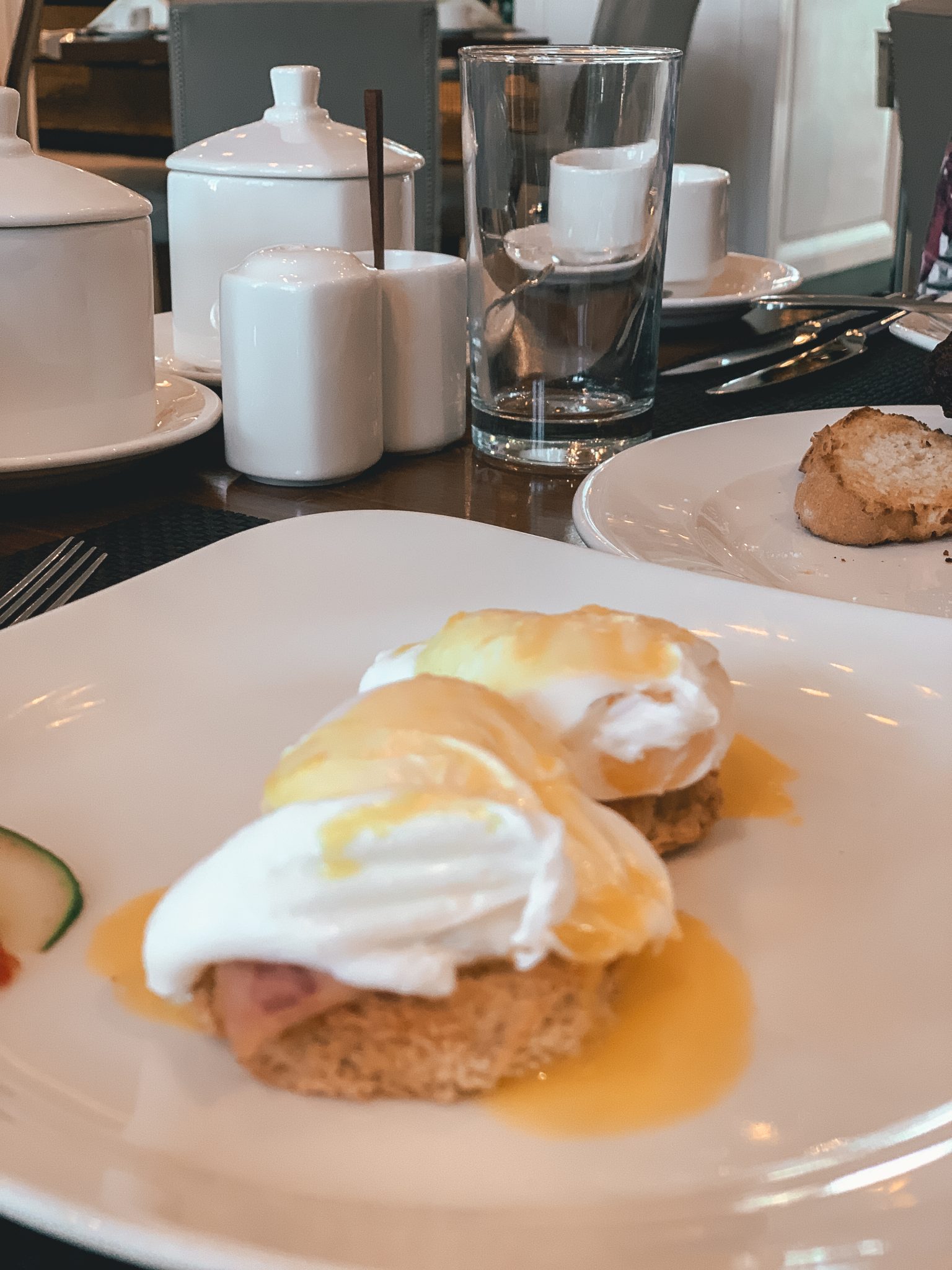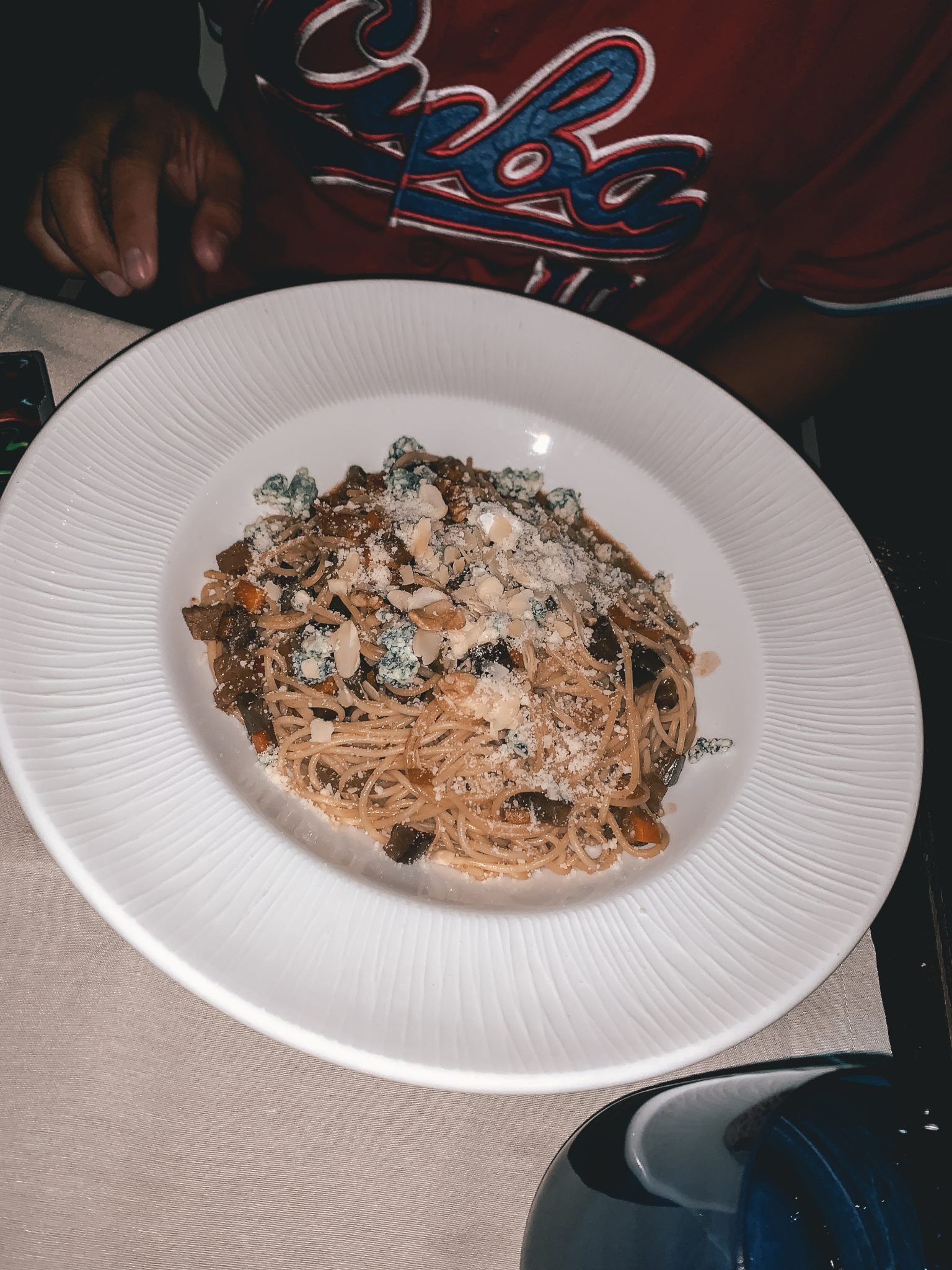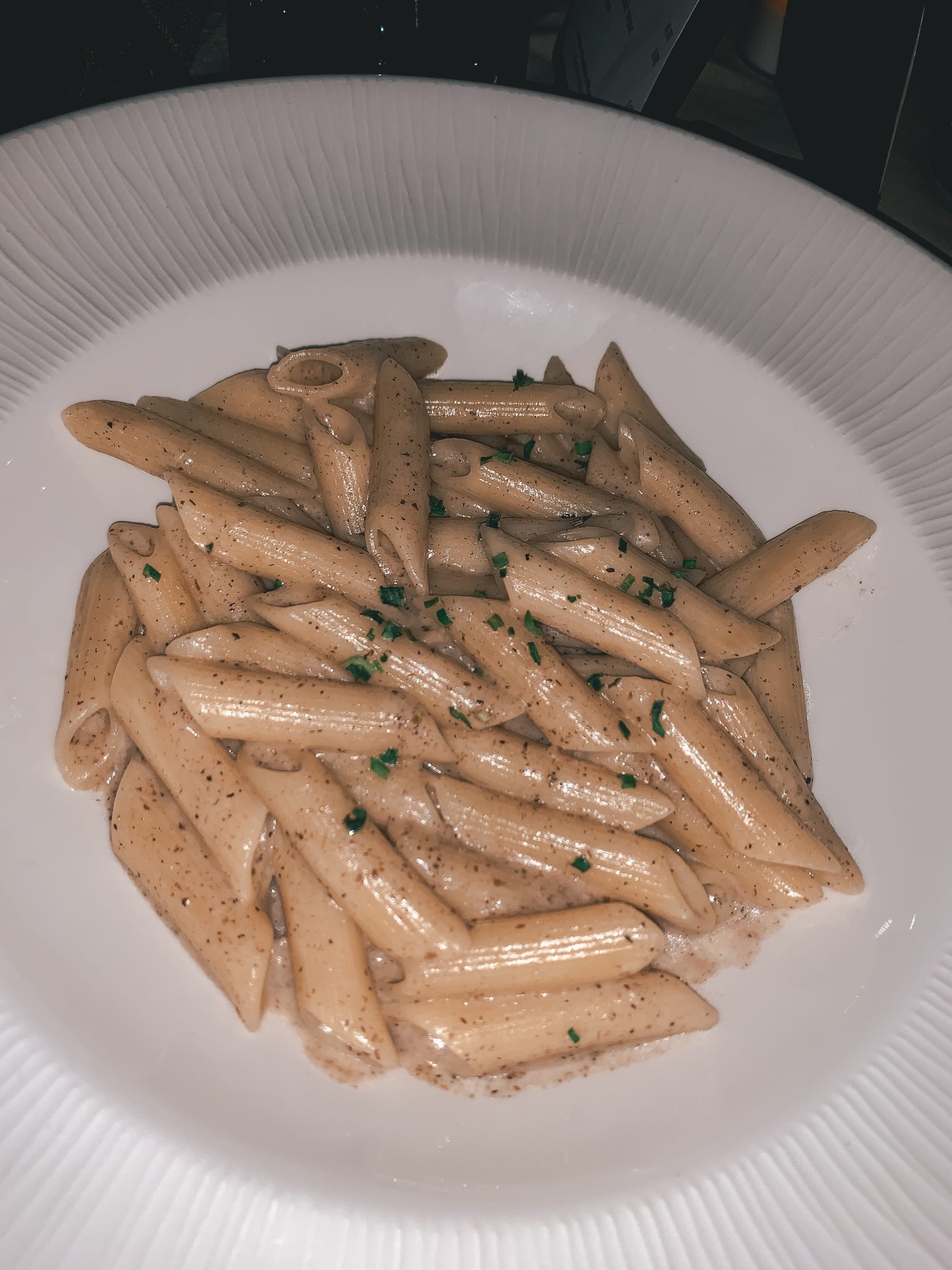 My Vacation from our Vacation
I wanted to end this short trip on a good note and booked myself a one-hour massage treatment. This gives me the access to enjoy the spa amenities of Jacuzzi, steam bath, sauna and ice bath, which of course I took advantage of.
The treatment I received was exactly what I needed. If you plan on going there, I highly recommend Yusely. She was professional and although she couldn't speak great English she has this infectious charisma!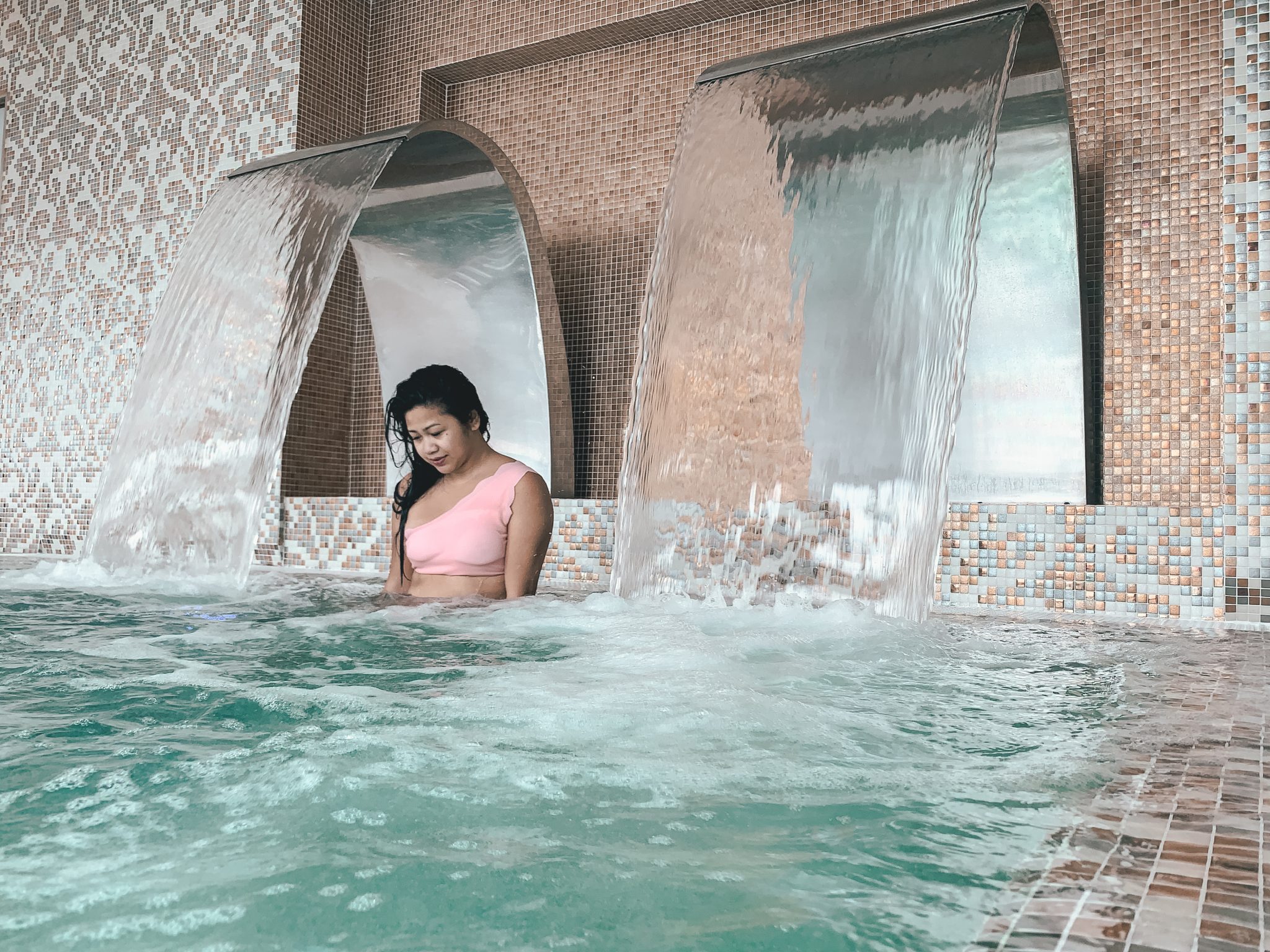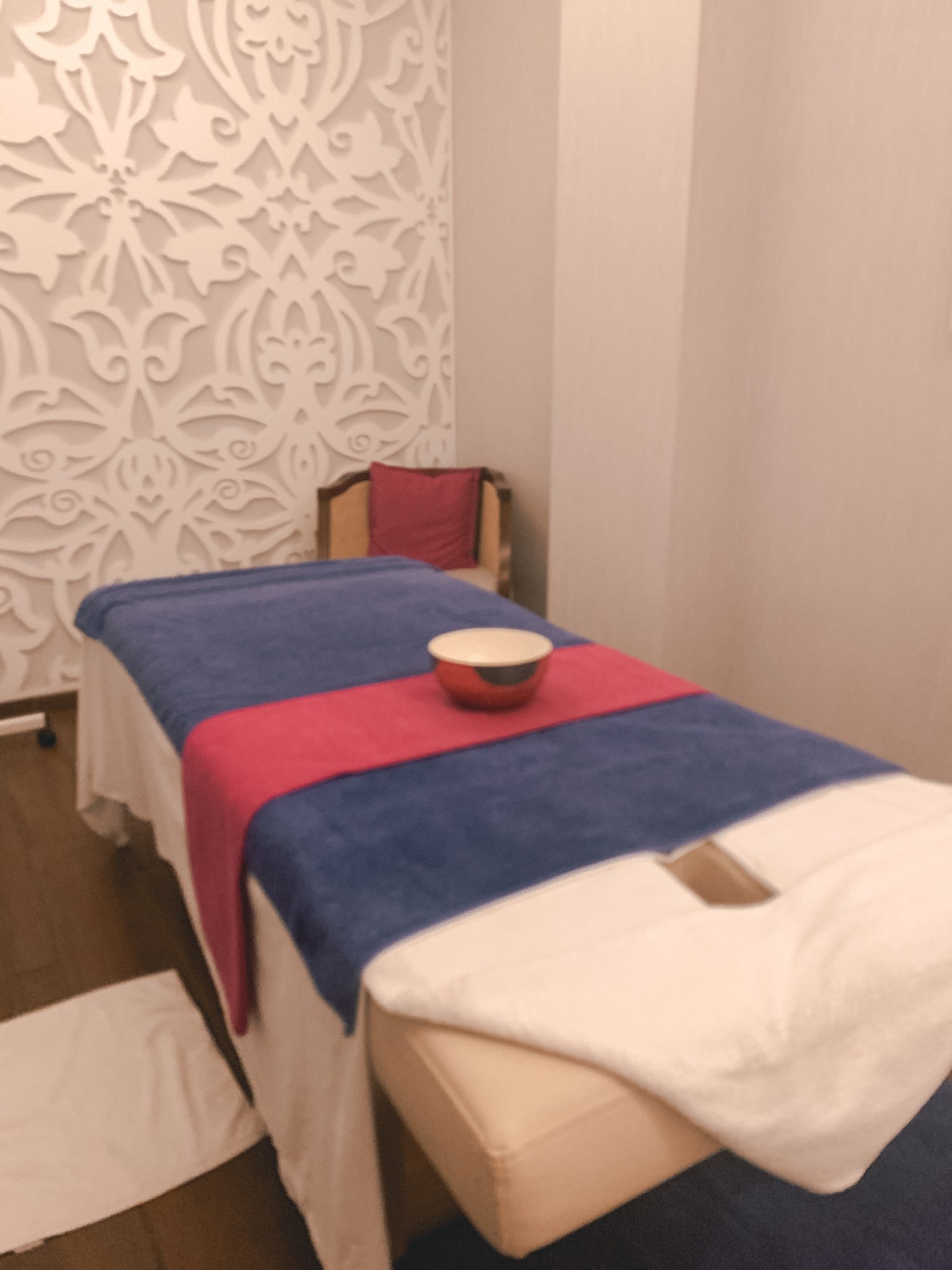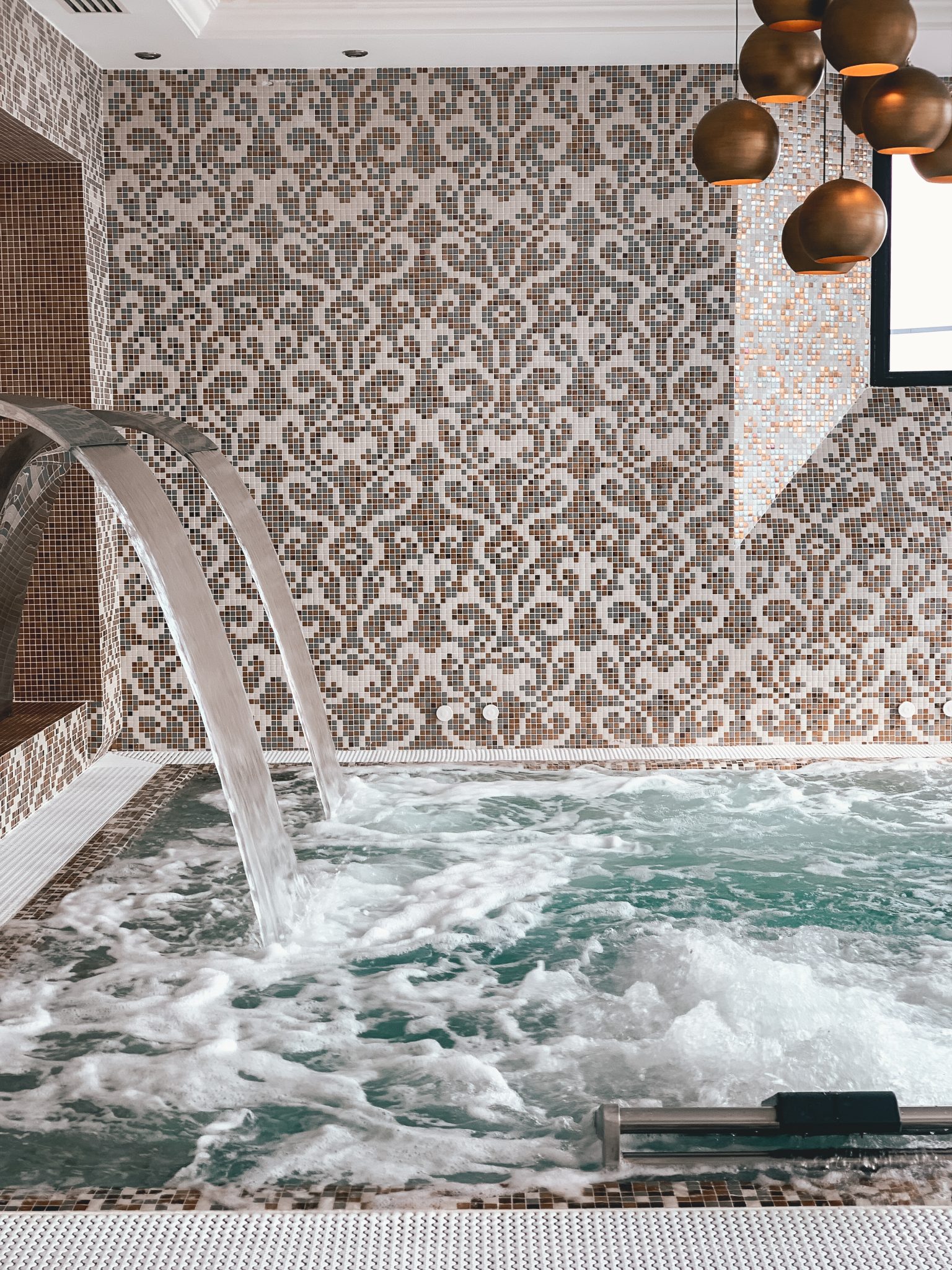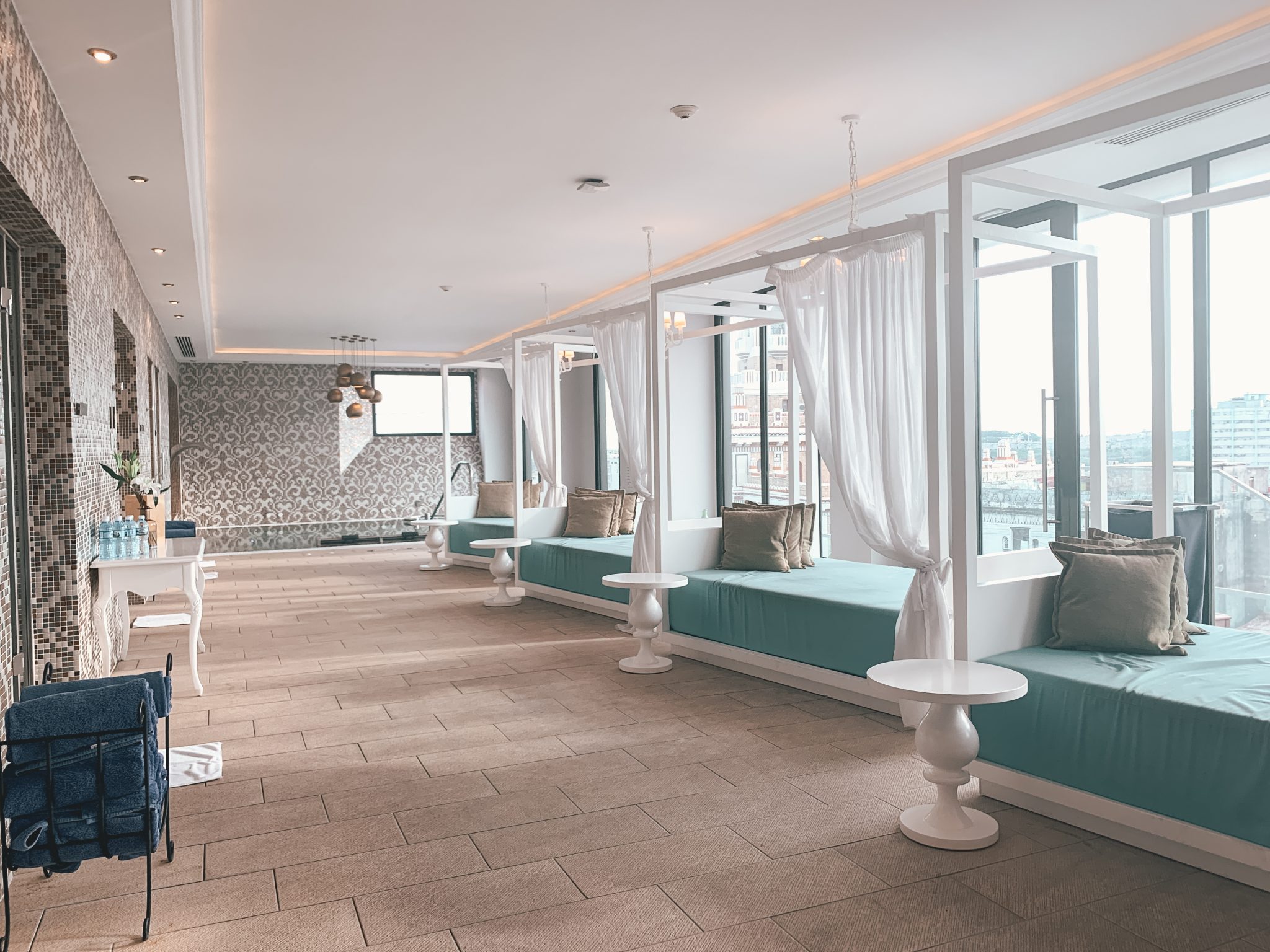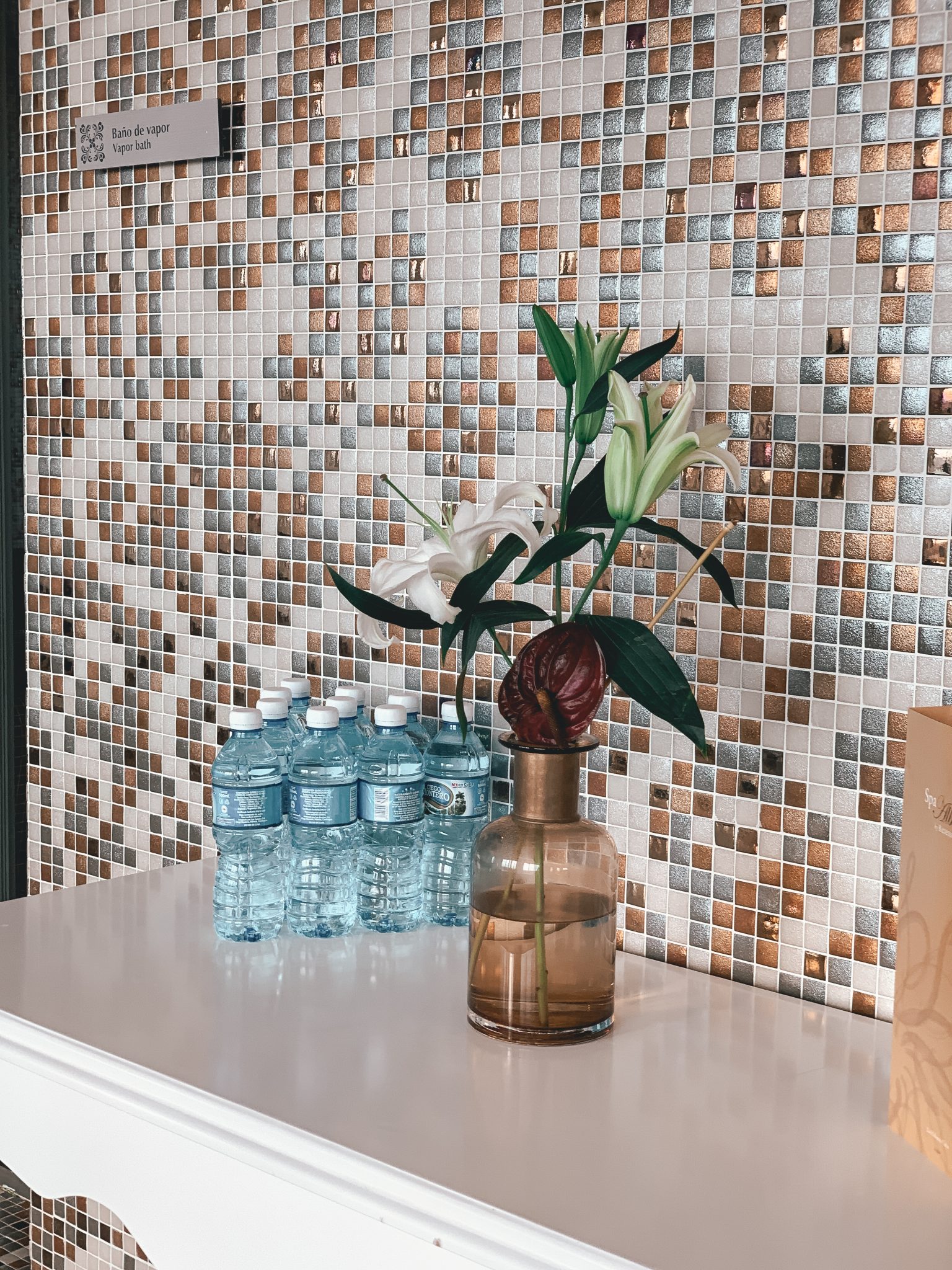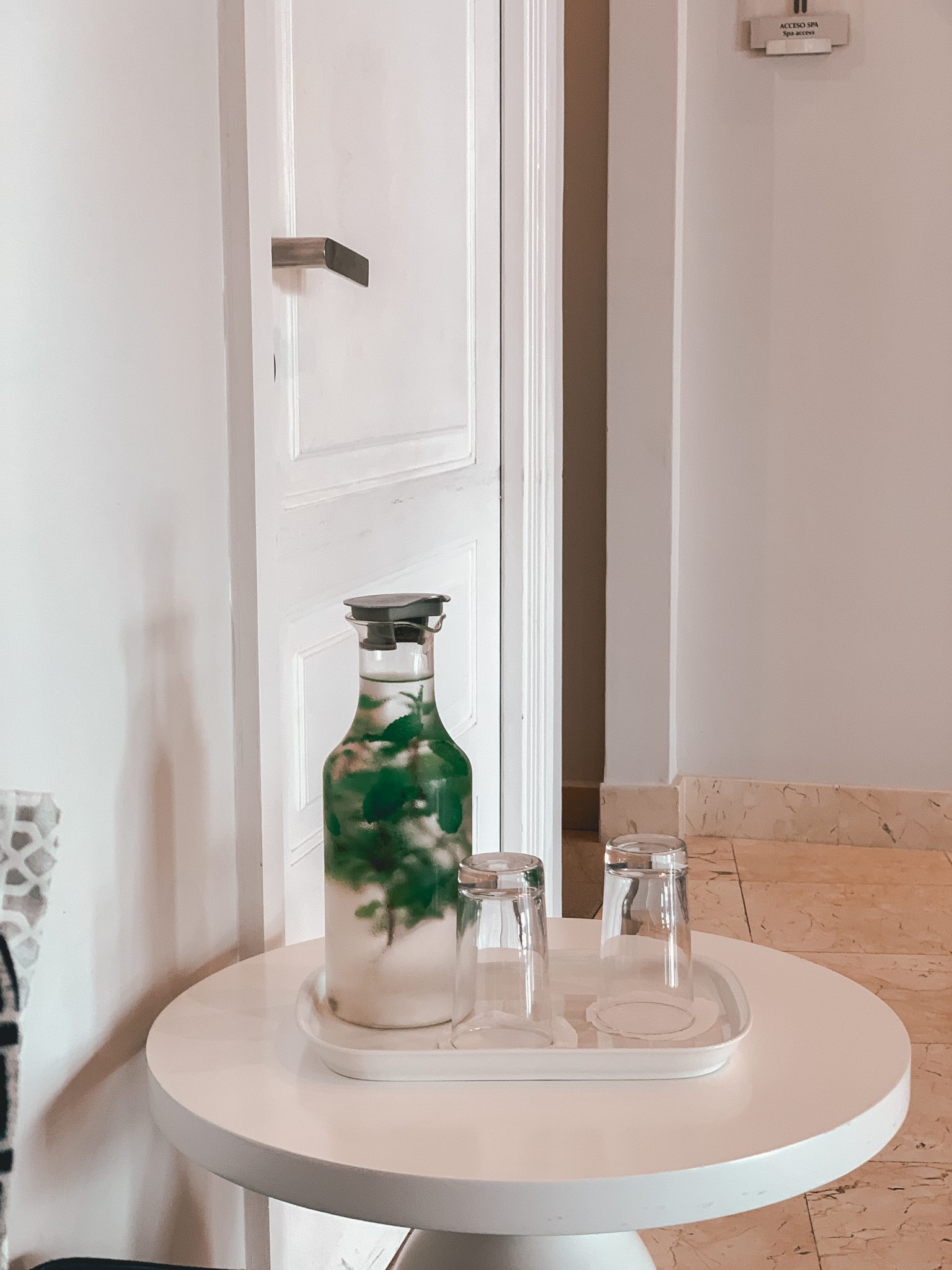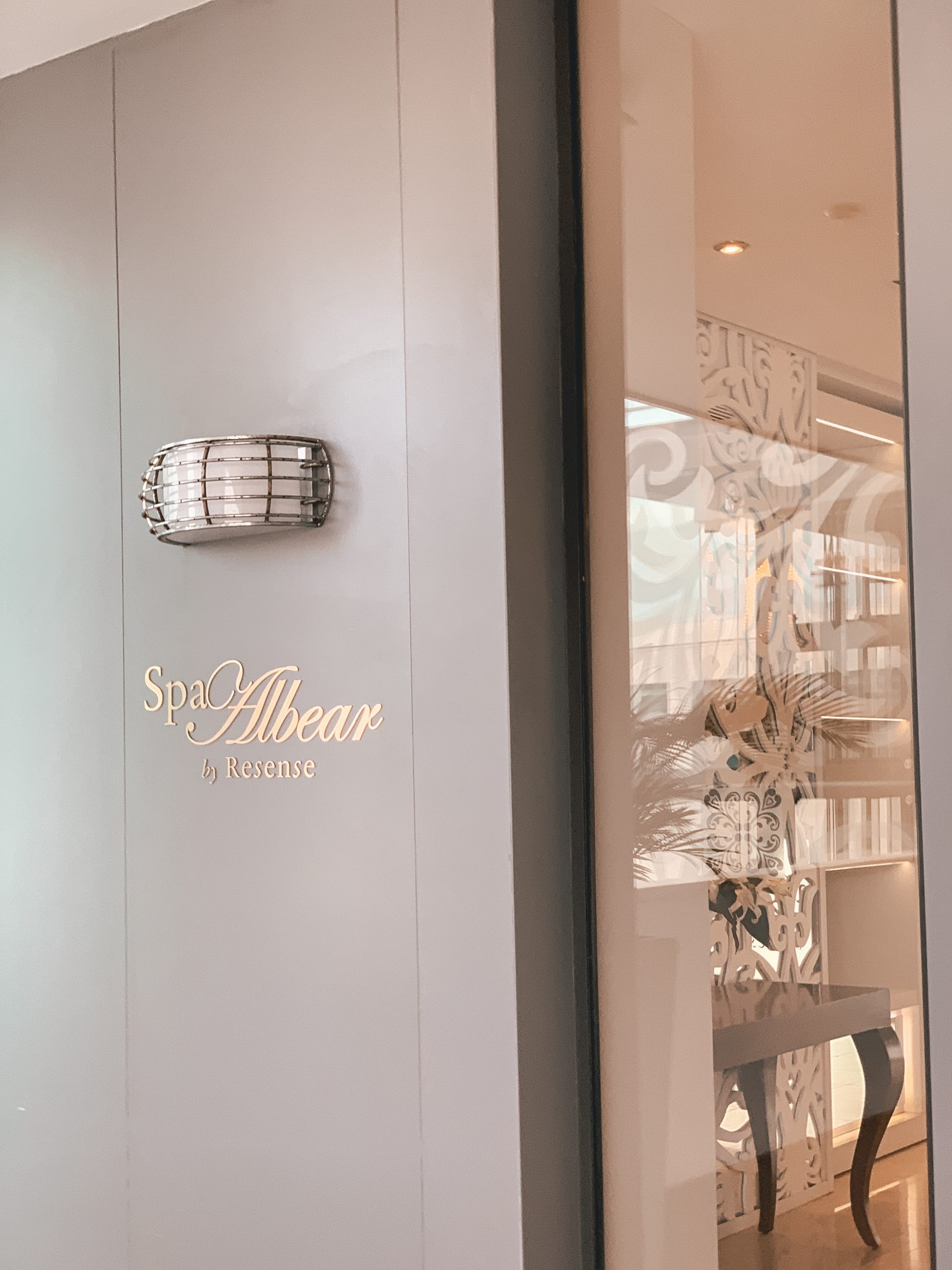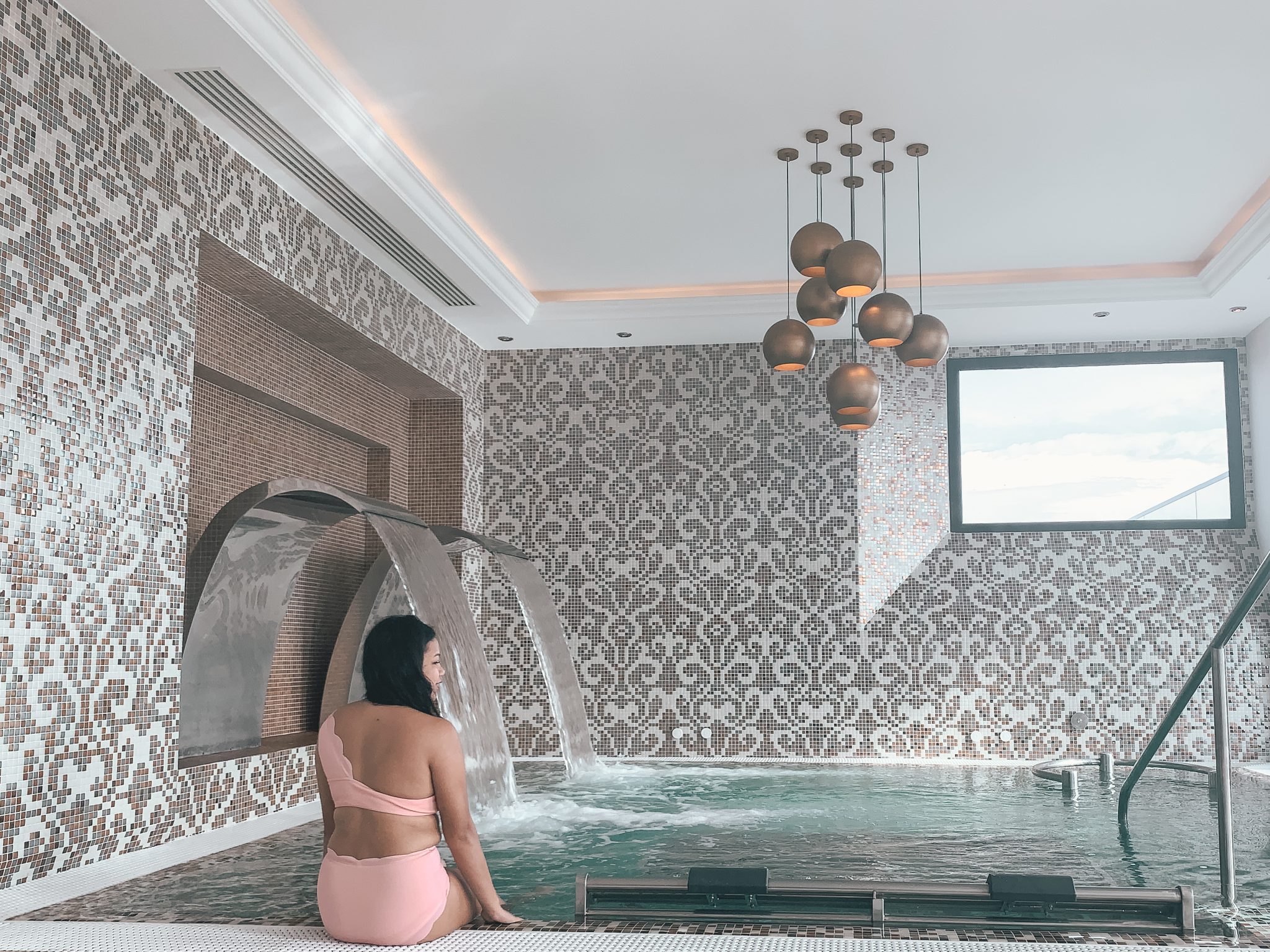 We Can't Wait to Be Back!
Our checkout from the hotel was quick and smooth. As we were leaving, we couldn't decide if we want to take the vintage car to the airport or just a regular taxi, luckily Jongo Luis (bell associate) helped us with getting the yellow taxi. This is the best method of transportation when leaving and heading towards the airport – it's air-conditioned and it has a set price.
Travel Tip: Be sure to find out if your flight is departing from Terminal 1 or 2. They are far apart from each other and the taxi is quite expensive for a short drive.
I am so excited for this trip months before we left and I can't believe it was over so quickly. We had a wonderful experience in Havana and this hotel is a big part of it!
We had fantastic sleep, treated very well and felt right at home in this hotel. We can't wait to go back, possibly with friends to Havana and explore this city from a new perspective.
Any of you have been to this hotel before? Perhaps want to stay here and have questions? If so, I'd love to hear your thoughts below.