Perfect Agenda on a Thursday Evening
There is no perfect way to end a Thursday night other than spending it at Camana Bay with your favourite person. Take this summer to the next level and treat yourself plus one (or more) to a Summer Supper Club feature and experience the delicious three-course meal at one of the amazing restaurants in Camana Bay: Abacus, Agua and Mizu Asian Bistro + Bar.
Tell Me More… I'm getting Hungry!
Every Thursday from 5:30 to 10:00pm, you will get to enjoy a special and unique three-course dinner menu at any of the three restaurants I mentioned above for CI$33 per person!! The deal even gets better – if you are a big wine lover, treat yourself (again!) to a bottle at Abacus and Mizu and receive 25% off or at Agua for 40% off. How awesome is that?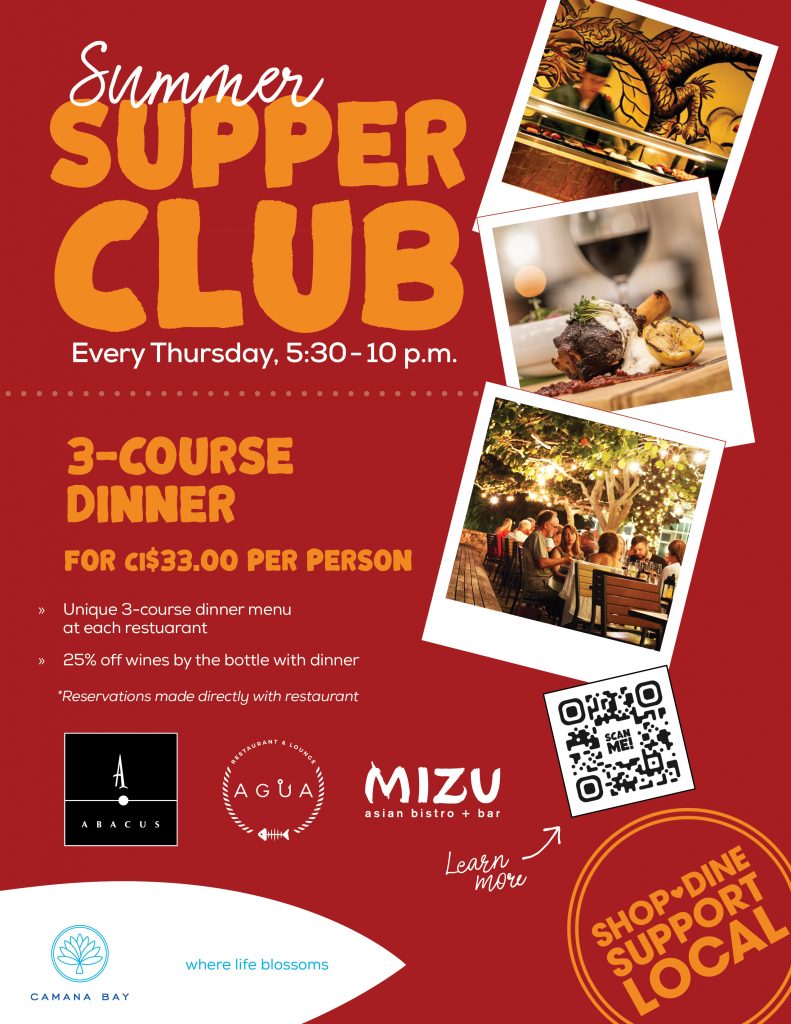 There's C-virus everywhere, is it safe?
Girl, when I checked out Abacus, I've never felt so safe since the quarantine restrictions lifted. I checked out Abacus early this month, and it was my first time eating out at Camana Bay after 5 months and it was amazing!
Upon entry, I need to wear a mask until I get seated. Hand sanitizers are available upon entry and areas of the restaurants. The servers are wearing masks/face shield while taking orders and providing our meals. It was perfect – I felt safe and I get to enjoy my three-course meal better.
Sneak Peek of My Experience at Abacus
Go ahead make sure to book your table for tomorrow and the following Thursdays to come!
Let me know below how your experience went.
*Disclaimer: This is done as a collaboration with Camana Bay but all opinions is 100% my own.