Some of you might know that every time I go back to Toronto, the first thing I want to have is a really good bubble tea. In fact, when I returned home last year I must have had bubble tea almost every day from different bubble tea retailers. You can call it my kryptonite.
If you've been dying to learn how to create the creamy, rich and delicious bubble tea served in a proper Asian Bubble tea restaurant just like me? Well, here is how.
What is Bubble Tea?
In the early 1980s, the Taiwanese tea-based drink is invented in Tainan and Taichung. It is a name given to the wide selections of refreshing flavoured fruit teas and milk teas service with the chewy tapioca balls (also referred to as 'Pearls' or 'Boba') or fruit jelly. This can be served ice cold or piping hot. This is a snack and a drink in one!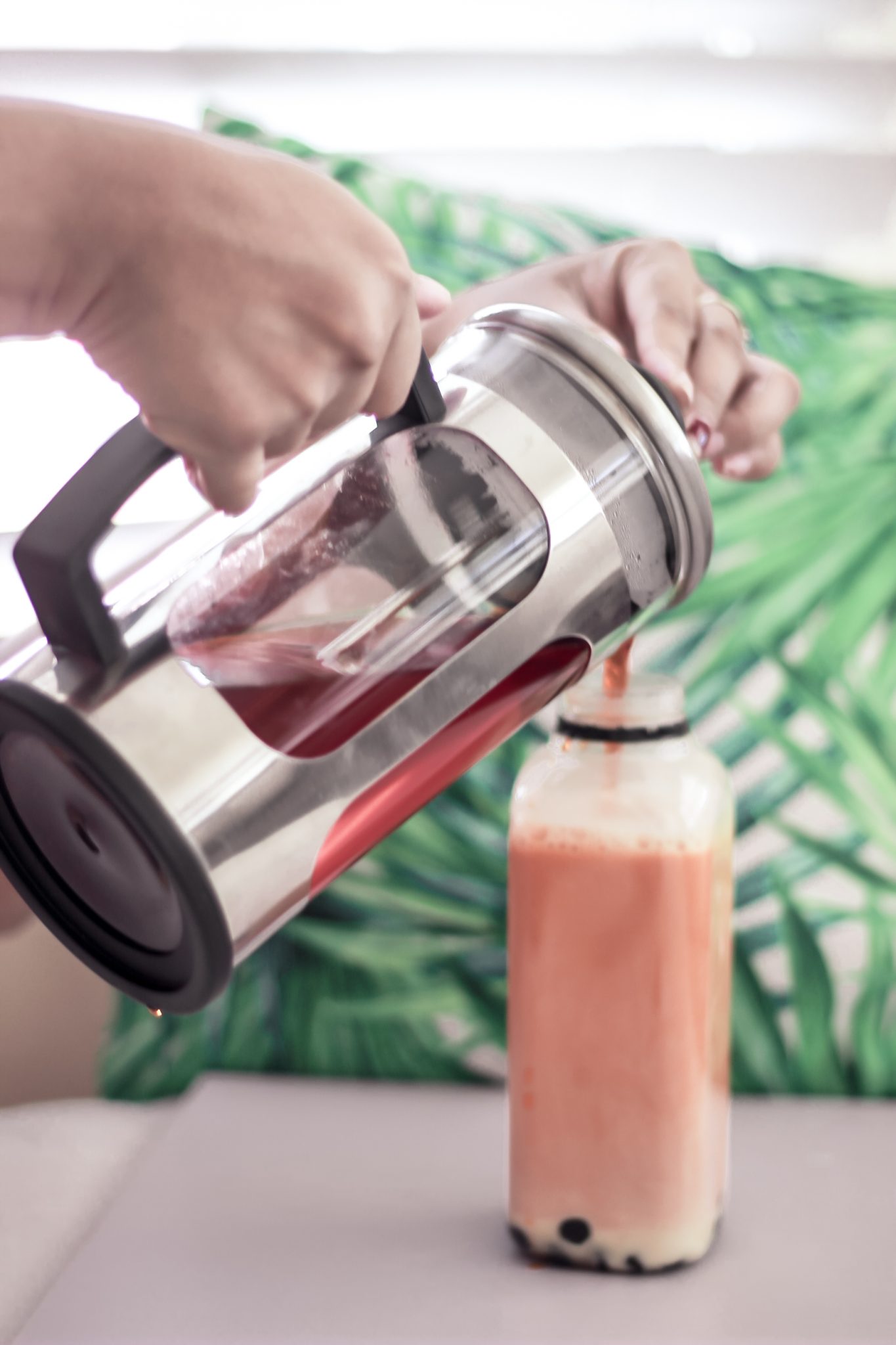 My friends can attest to this but the bubble tea cafe is my favorite place to hang out with friends and family. It's where we go to catch up about our lives, to share our life highlights – may it be someone getting married, an introduction of their new bf/gf or announcement of someone having a baby. Really, the list goes on. We spend hours laughing and talking that it became part of our lives. This is also our place to go when we are so hungry and too lazy to decide where to go. There are always selections of deep fried anything (fries, squid balls, chicken, pork) and noodles to pair with our giant glasses of Taro or Oatmeal Smash bubble teas.
"It's more than just a drink to us. It's part of our journey growing up…"
For us, bubble tea is more than just a drink. It is part of our journey growing up and celebration of our life achievements. I can associate bubble with every good and bad memory of my life.
How To Make Bubble Tea
Previously, I thought making a cup of bubble tea is so much work and I'd rather go to my neighbourhood bubble tea cafe than try to decipher how to make one. After this exercise, I realized that it is super easy to make my own with very little ingredients.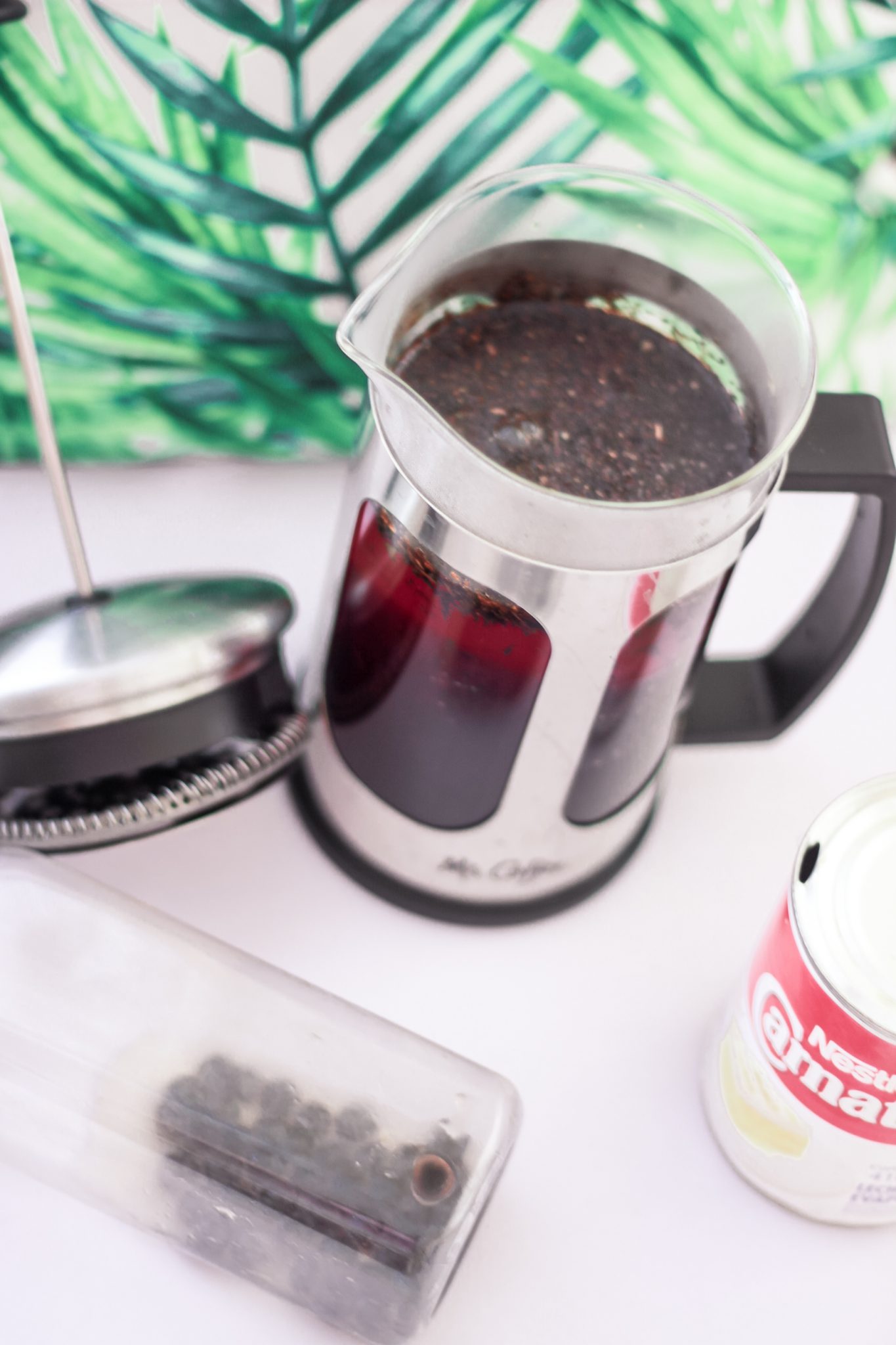 What You'll Need:
Black tapioca pearls
Tea or fruit of your choice
Syrup sugar
Evaporated milk
Brown sugar or honey
Ice, if you decided to go with the fruit of your choice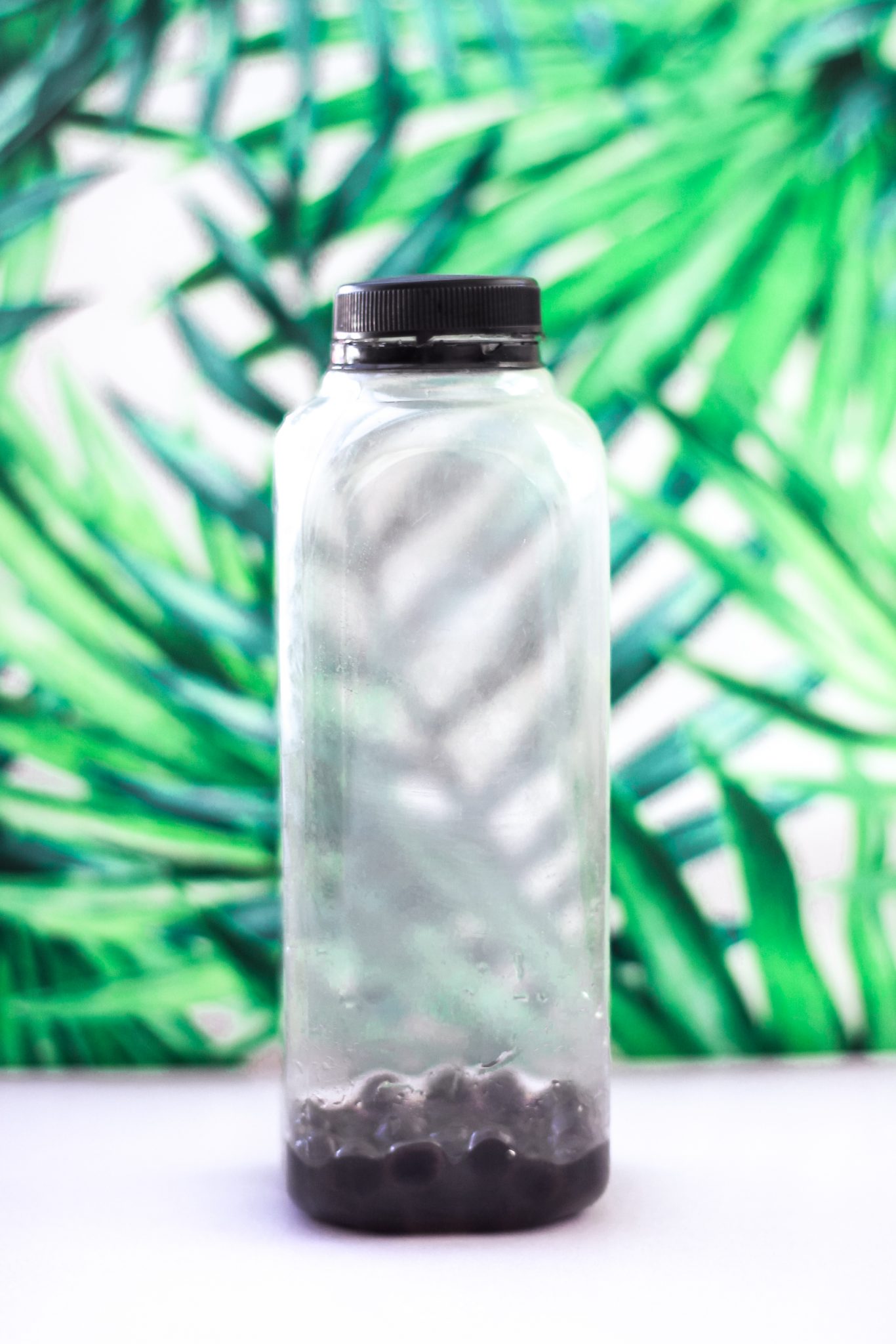 1. Prepare the tapioca pearls beforehand, but not too early.
For bubble tea, the best tapioca to serve is the black tapioca pearls for better taste and texture. It is better to cook the tapioca pearls the day you serve the drink because that's when they taste the best. The longer they sit, the tougher they become. Try to avoid placing your tapioca in the freezer as it can ruin the taste and texture when it defrosts.
One cup of tapioca is equivalent to 6 cups of water. Simply wait for your water to simmer, once ready pour your tapioca into the boiling water and wait for 12 minutes. Once that is done, remove it from the heat and leave it in the pot for another 14 minutes. Then, drain it on running cold water. Afterwards, pour your sugar syrup over the cooked tapioca and store.
You can store the tapioca for up to 2 days before serving. The longer it is stored, the texture will toughen up in the fridge but are still edible.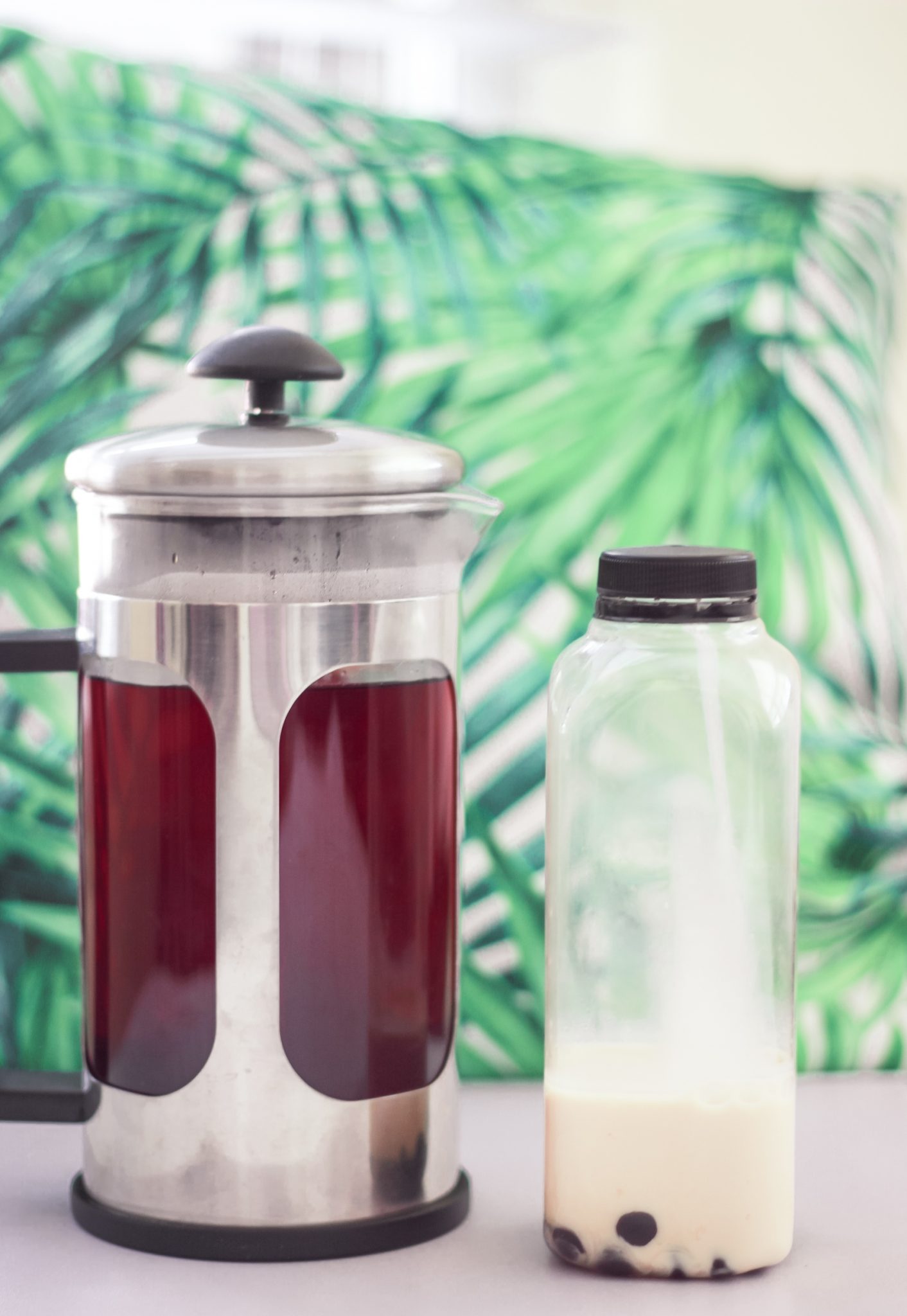 2. Brew your preferred choice of tea or slush your choice of fruit.
Tea: If you are using a tea bag, use 2 to 3 bags per 1.5 cups of water. For this recipe, I used the Thai tea I bought in a nearby Asian superstore and used the french press coffee maker to brew my tea. However, you can simply use any green or black tea. to
Fruit or fruit powders: If you prefer going with your choice of fruit, combine a bowl of ice, bowl of your preferred fruit or 3 spoons of fruit powder, a cup of evaporated milk, a cup of water and 3 cups of sugar in a blender.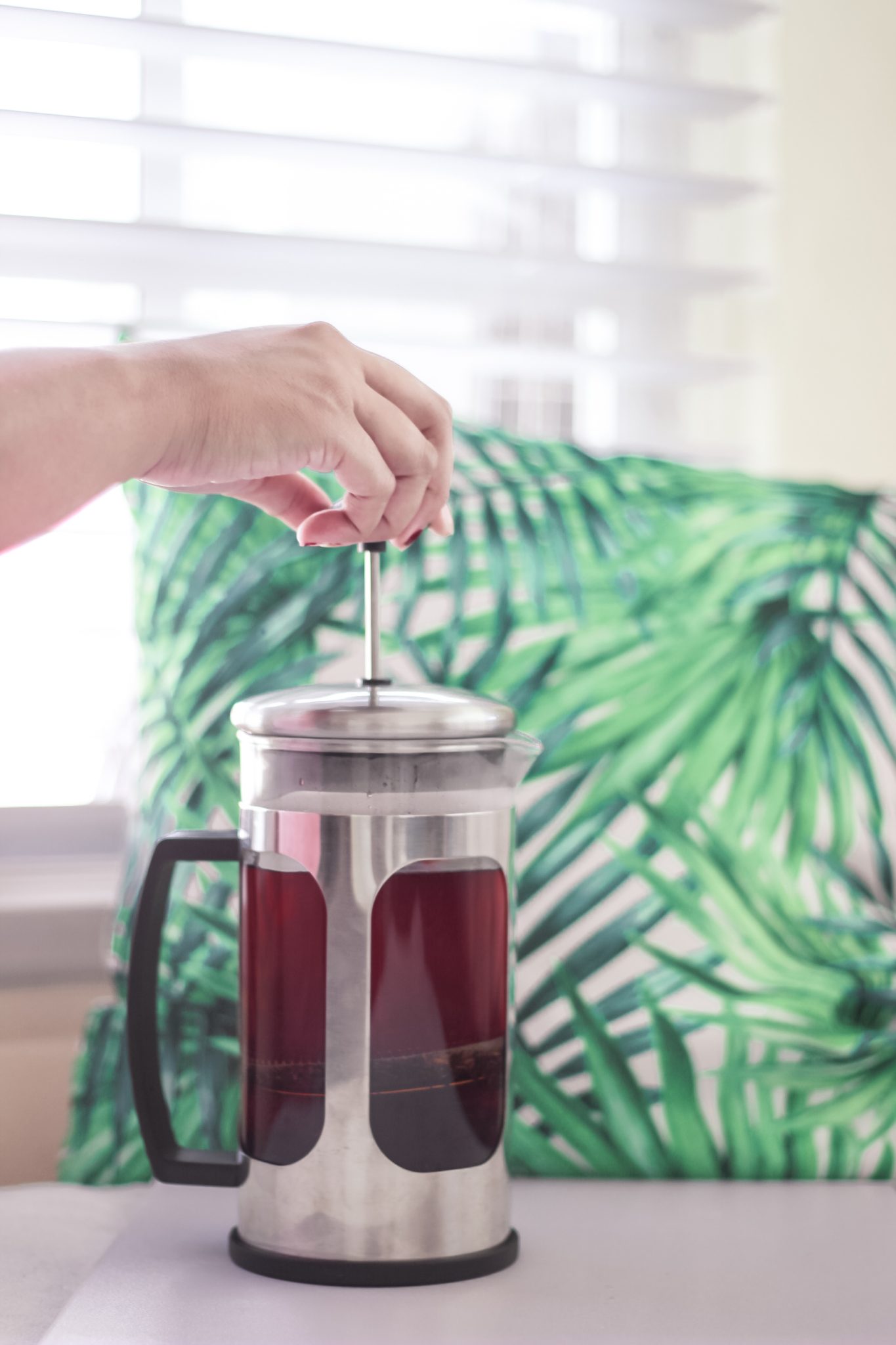 3. Taste and perfect your tea or fruit mix.
The best bubble tea is a creamy, rich and silky drink that you get at a typical bubble tea cafe. After brewing your tea or blending your fruit mix, taste to see if it meets your expectation.
For the tea-based, you would require adding either heavy cream or evaporated milk to taste and followed by two spoons of condensed milk to sweeten.
For the fruit mix,  you may require adding more sugar or honey based on your sweet preference. If you prefer a healthier option, you will also substitute evaporated milk with almond milk.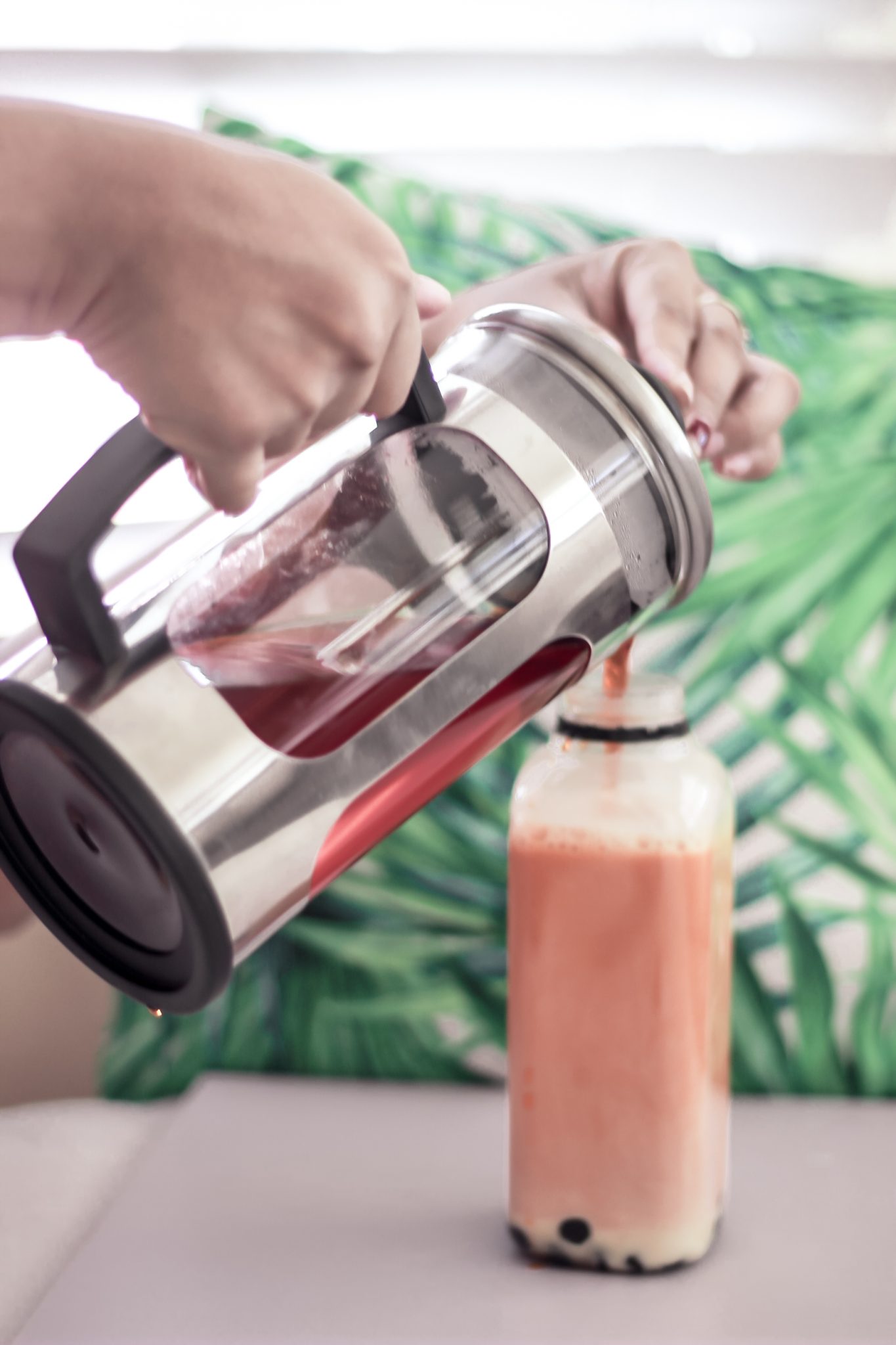 4. Serve hot or chilled. 
You can serve this drink chilled or hot. I normally prefer my fruit mixed extremely cold while my tea based bubble tea I prefer hot. You can also chill your tea based bubble tea in a fridge for about 10-15 minutes before enjoying it.
This is typically served with the super fat straw that allows you to drink and enjoy the tapioca pearls at the same time. However, if you prefer a different method, simply swap the glassware of your bubble tea to a smaller mason jar and serve it with typical straw then enjoy the tapioca pearls afterward with a spoon.
Go ahead, share this very special moment with your friends and family.
Don't forget to let me know how this turns out for you. Try it with other flavours such as avocado, watermelon and more.