"Time and tide wait for no man, but time always stands still for a woman of thirty." wise words from Robert Frost himself.
As I sit here in the middle of Seven Mile Beach pondering how my life has been so far, I couldn't help but smile. What can oneself really ask for when I feel like I have everything I need and more? This year especially I am so blessed to say that at this age, I am able to make my dreams come true – to live on an island and pursue my passion along with the support of all the people I love.
With the overwhelming feeling of joy and gratitude, I decided seven months ago to give myself three intangible gifts that no one else can give. Forget the new laptop, an LV purse or a spa date, I wanted to give myself something that I will forever remember and can change the new era of my life – The Thirties. It is not a project that is meant to be easy, but it's a project that is meant to last… so I decided to call this "3 Gifts Project." Why three? Three gifts, one for each decade of my life.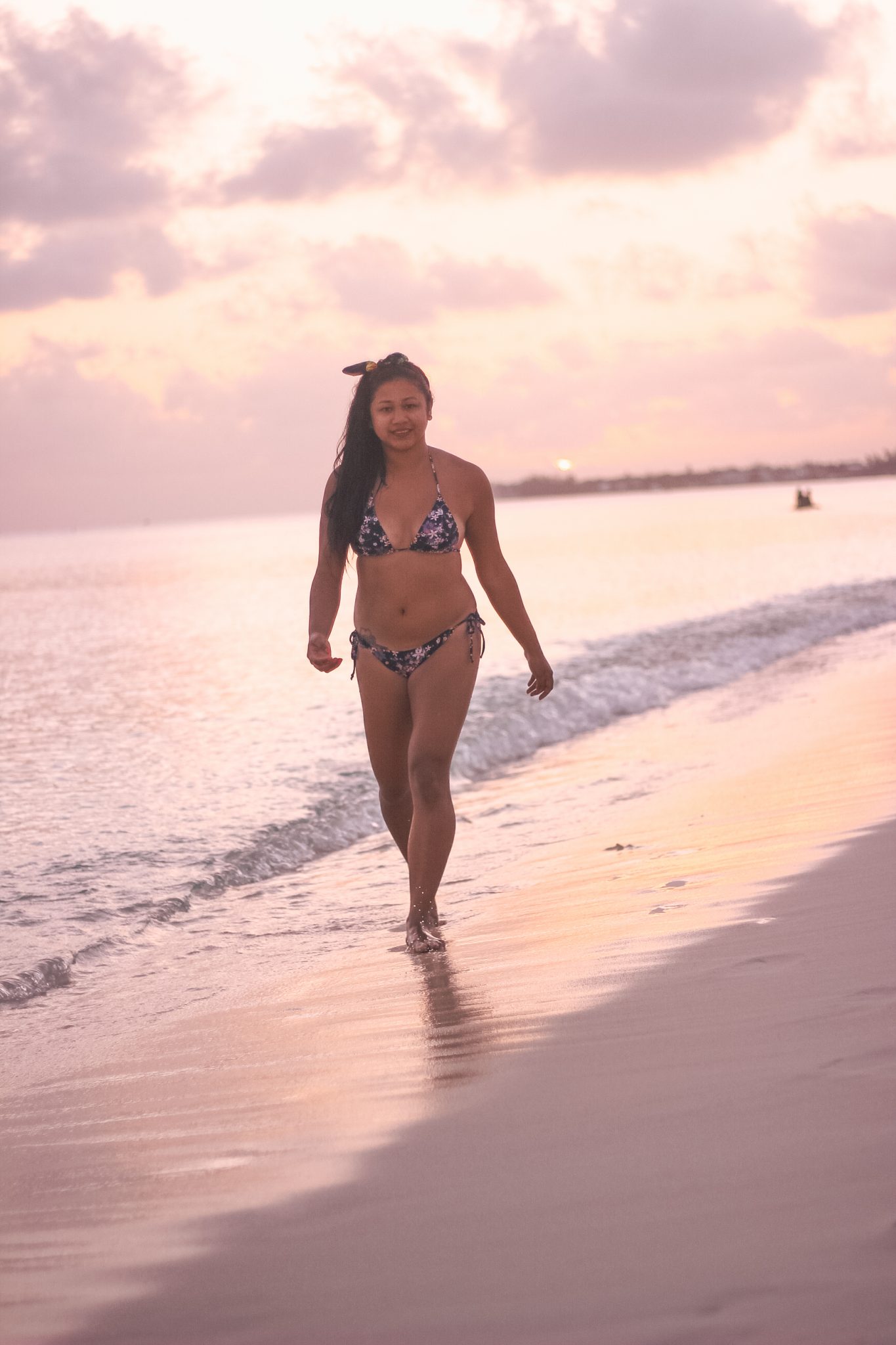 GIFT OF KNOWLEDGE AND GROWTH
Back in April, I announced that I will be working on the relaunch of this blog also known as Jem Castor 2.0 (and by you reading this means you've seen it!). All my blogger and marketing friends out there know that building a website is not something you can flip in a day. In fact, a well-thought-out website can take up to a few months compiling content, imagery, videos plus factor in the time to put together brand guidelines. In spite of this hurdle, I decided that I want to teach myself not to be complacent and to give myself a gift of knowledge and growth.
A gift to remember that knowledge is power, and to be complacent is not acceptable. I will always be willing to learn or seek for the new adventures and lessons in life.
There are so many lessons to be learned, so much skills to be taught and projects to be launched so with this new direction and branding, I wanted to push myself even further away from my comfort zone. Along with this blog relaunch are the two projects that I've been procrastinating for the last two years to launch:
#Dear18 – an awareness program for younger generations and it is expected to launch in March 2019
YouTube channel – this channel will finally launch on November 2018 and will release weekly videos every Sunday
Pushing myself out of my comfort zone or learning a new skill has been something I've somehow got used to teaching myself. For instance, when I was nine I self-taught myself how to use MS Office only because we cannot afford to purchase DSL internet then. I learned every tool and what it is used for. Then at the age of 15, during our house move, I was left alone at home with no internet or cable so I decided to self-taught myself on how to use Adobe Photoshop. Both skills have been crucial to my career now. As a question to all of you – what can you teach yourself that will allow you to expand your horizon and skills?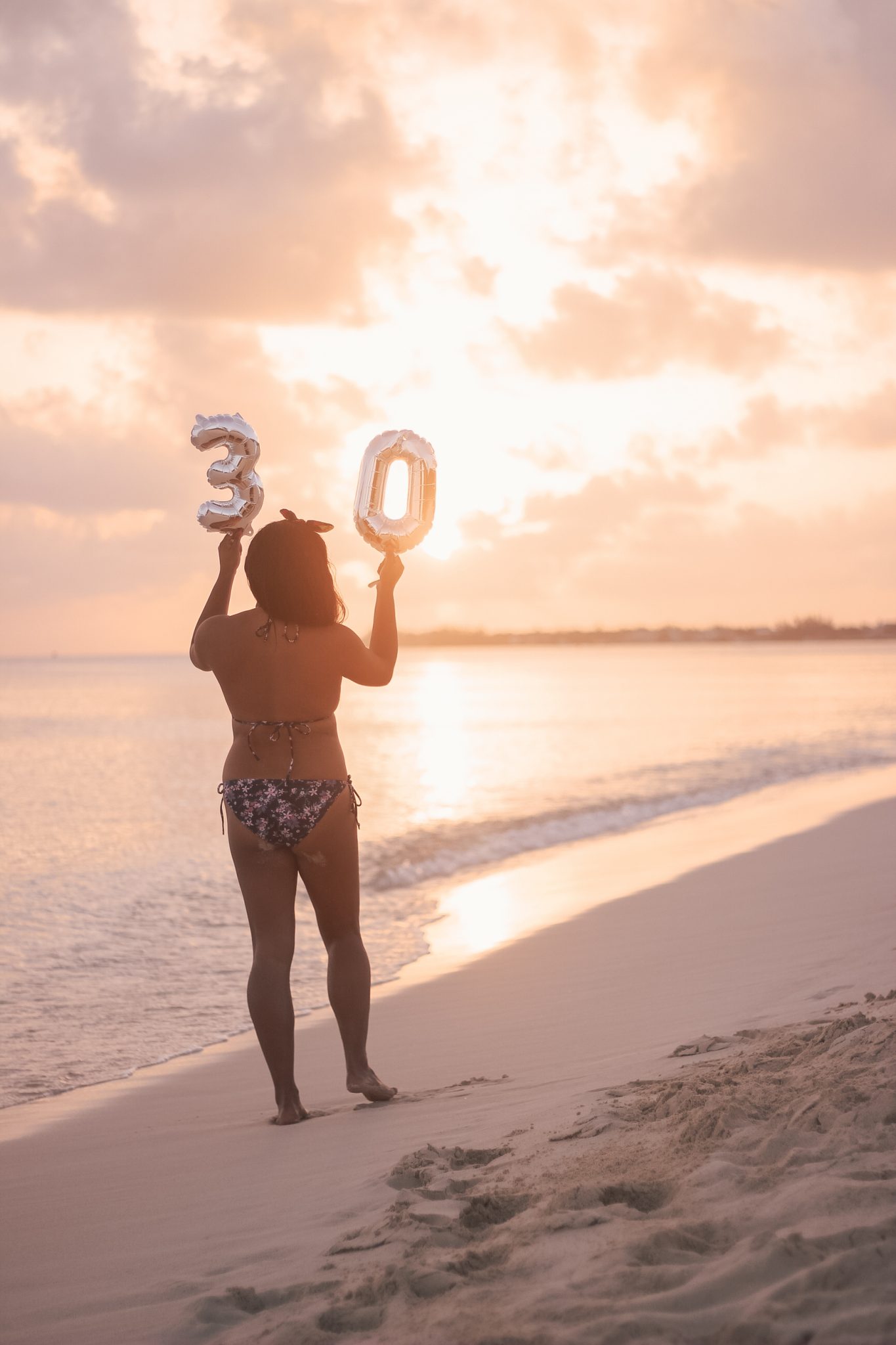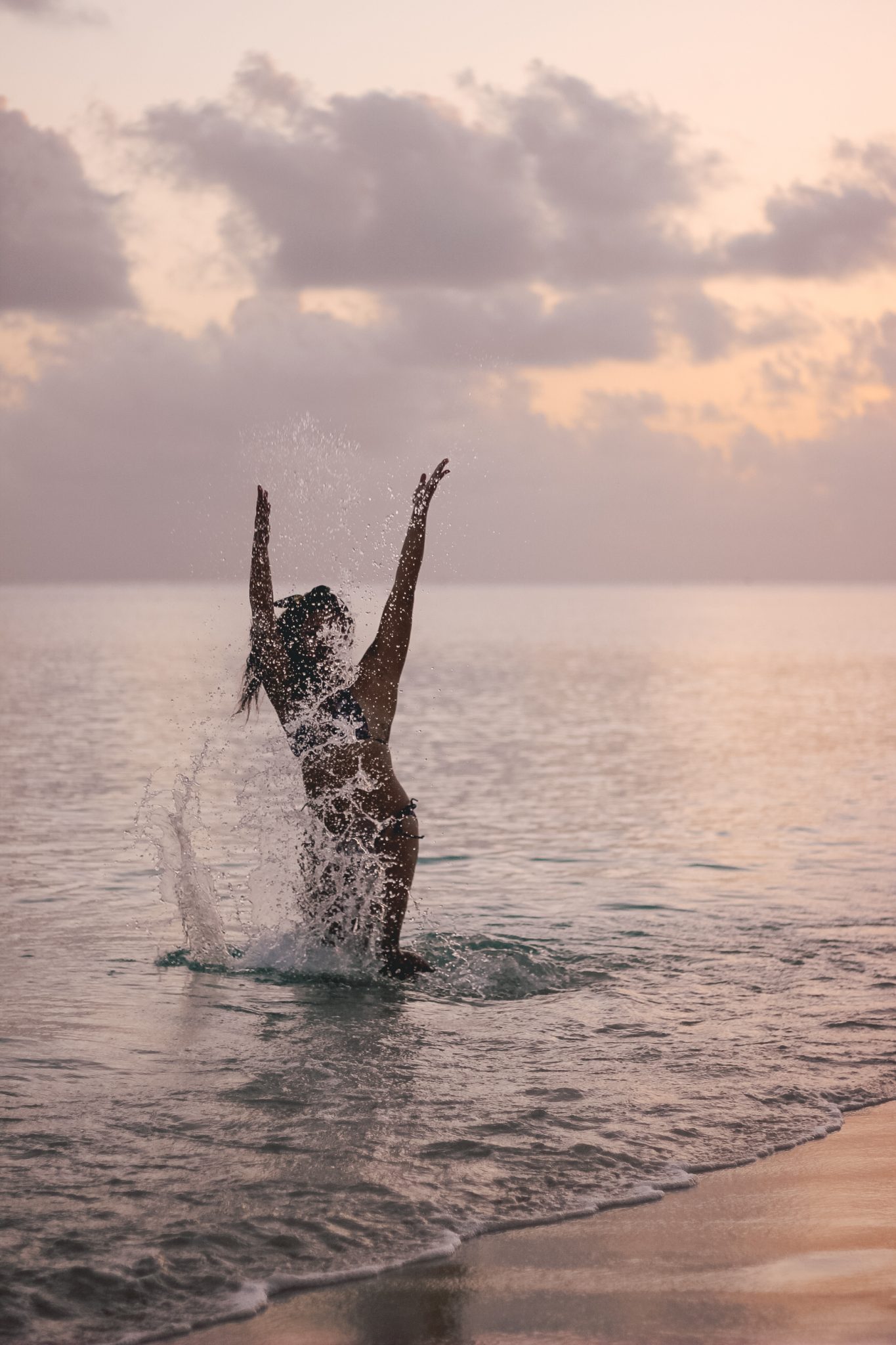 GIFT OF HEALTH
A few years ago, our life was shaken when my older cousin passed away suddenly due to cancer and a few months later, we found out that my mom has liver cirrhosis with three years to live diagnosis. Thank the Lord my mom is a fighter and continues to fight as she pushes her life to as long as she can through healthy eating and exercise.  A year later, my mom found out that her liver cirrhosis subsides. With this comes with fear for my own health along with the motivation to live a healthy and active life.
Unfortunately, in spite of wanting to pursue this active lifestyle, I didn't have a chance to until this year started. I had a drive that no one else can break so I signed up to a nearby boxing gym, threw all the unhealthy food in the house and started Whole30 (which I will speak more about on my next blog post).
Self-love is beyond physical but also mentally and emotionally. 
I started eating healthy, become more active and start a healthy routine including eating breakfast in the morning and having an AM/PM skincare routine. Not only did I want to be healthy externally by exercising, I decided to be healthier internally by being conscious with what I eat, drinking my medicine, regulating my digestive system and even drinking plenty of water. Basics I know but for those of you who know me in the past, I can go for a week with one glass of water or less which was completely unhealthy.
With all of those tactics combined, I gave myself a gift of a healthy lifestyle filled with positivity, less bloating and in hopes that I will be able to live a little longer. Even better, Antonio has also started to take part in this and we are both adapting to this lifestyle as if it's our second nature, perhaps it's the island influence.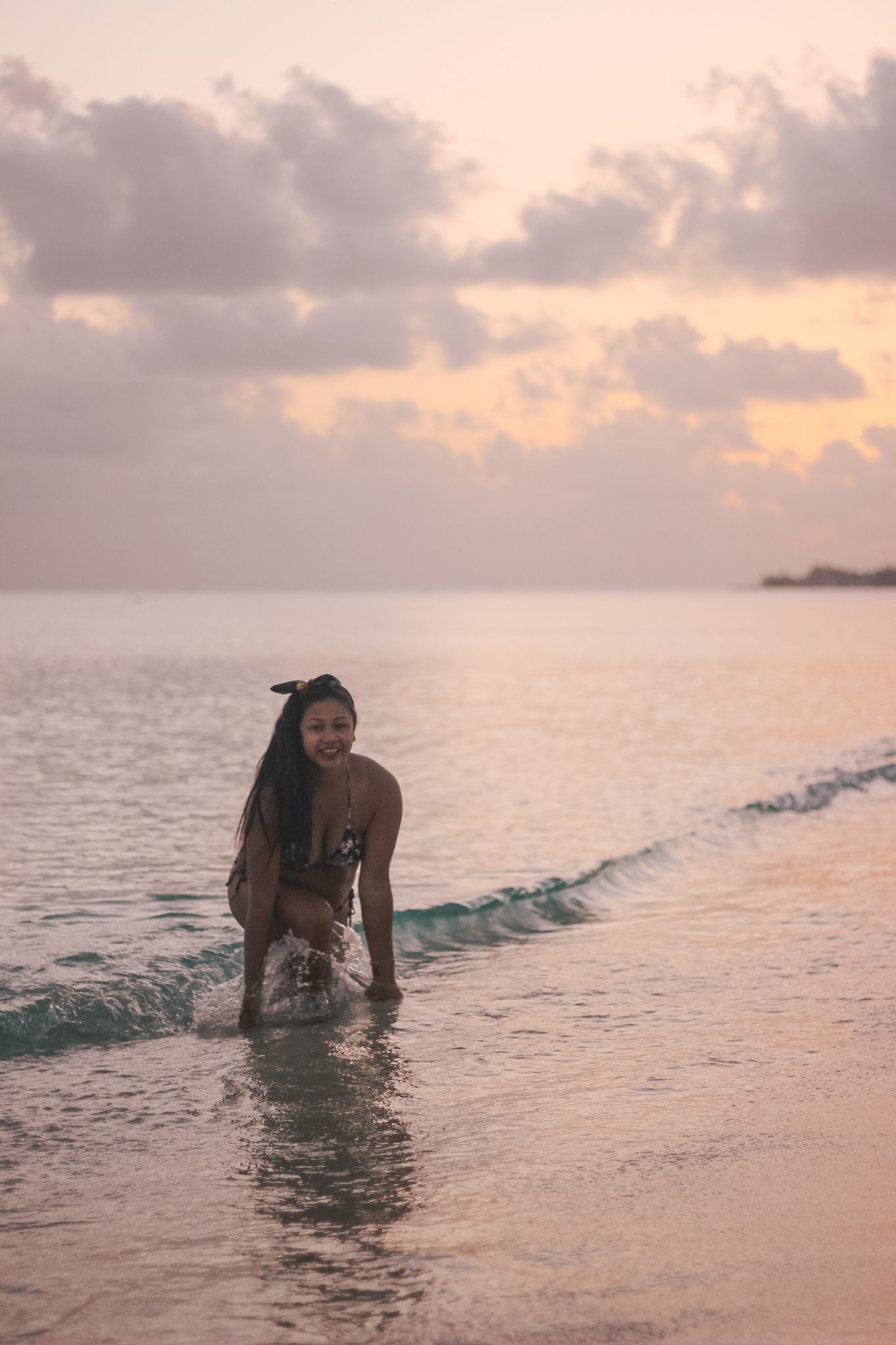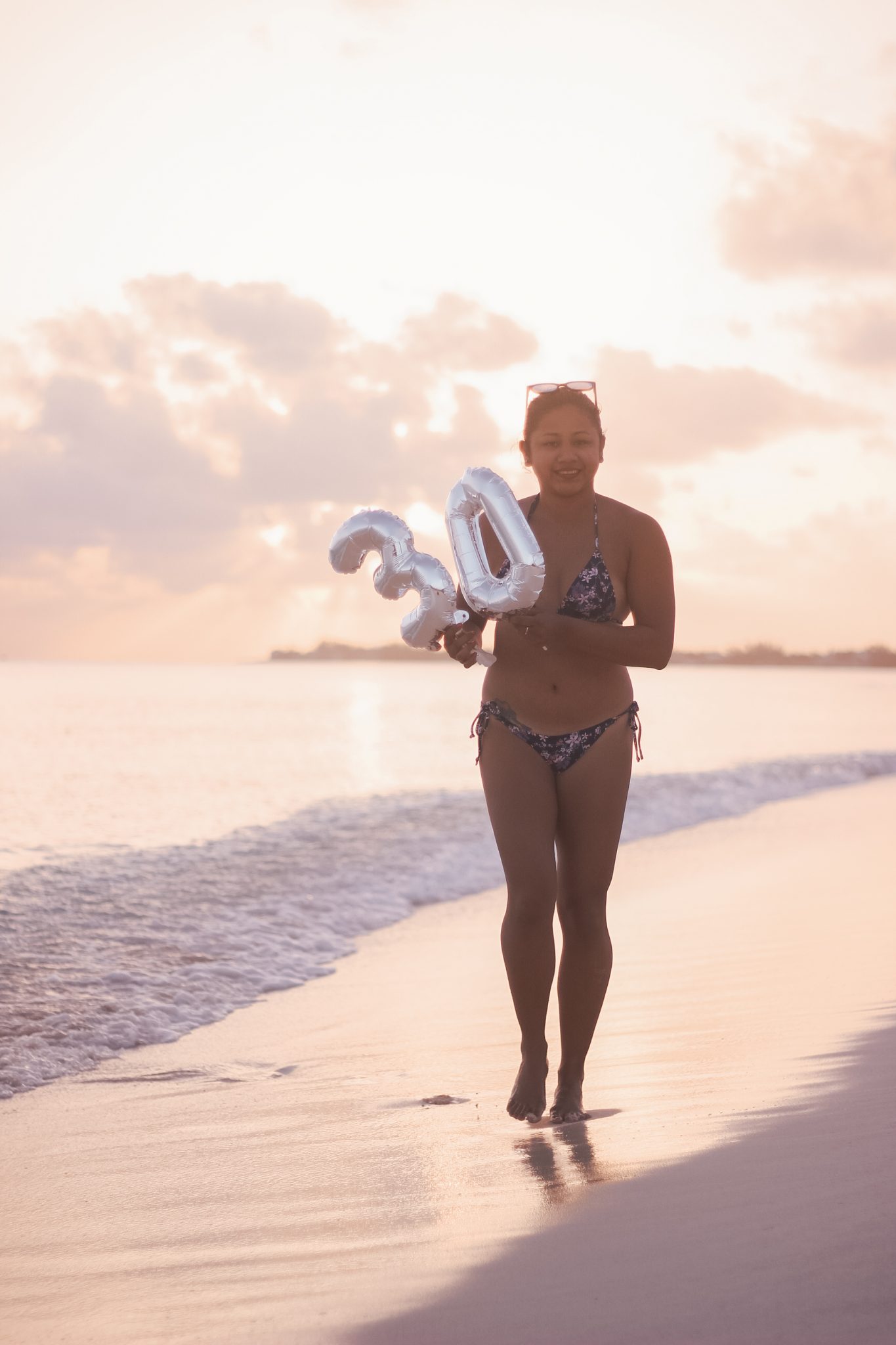 GIFT OF PEACE 
Being in the hospitality world in the past let alone social media world trapped me in this 24/7 mindset of always connected. Always available that it became toxic. It was harder to escape each day and we became less mindful of our surroundings, and living in an island it was shameful not to notice the beauty of this or watch it through the lens of a camera or a phone
I decided to constantly disconnect as I live this year's affirmation of Cherishing Every Moment. 
As part of my yearly affirmation of Cherish Every Moment, I decided to constantly disconnect. I don't rely on my phone when waking up, I stopped checking my phone when I wake up or making that the last thing I do before I go to bed, I put my phone down when I am having lunch or dinner. Even more when I'm at the beach, I try to take fewer photos or take photos in the beginning and put my phone away for the rest of my beach time. I also took a 2-month social media hiatus as you know from posting and disconnect myself from constantly "perfecting my feed" but I did want to share a certain part of my life through Instastories and I thought that was important to give you all an insight of the process (not just this but also the fitness journey!).
This helped me keep things in a perspective and enjoy every single moment of my life. I also decided to document then through my gratitude journal as my memory starts to "frail."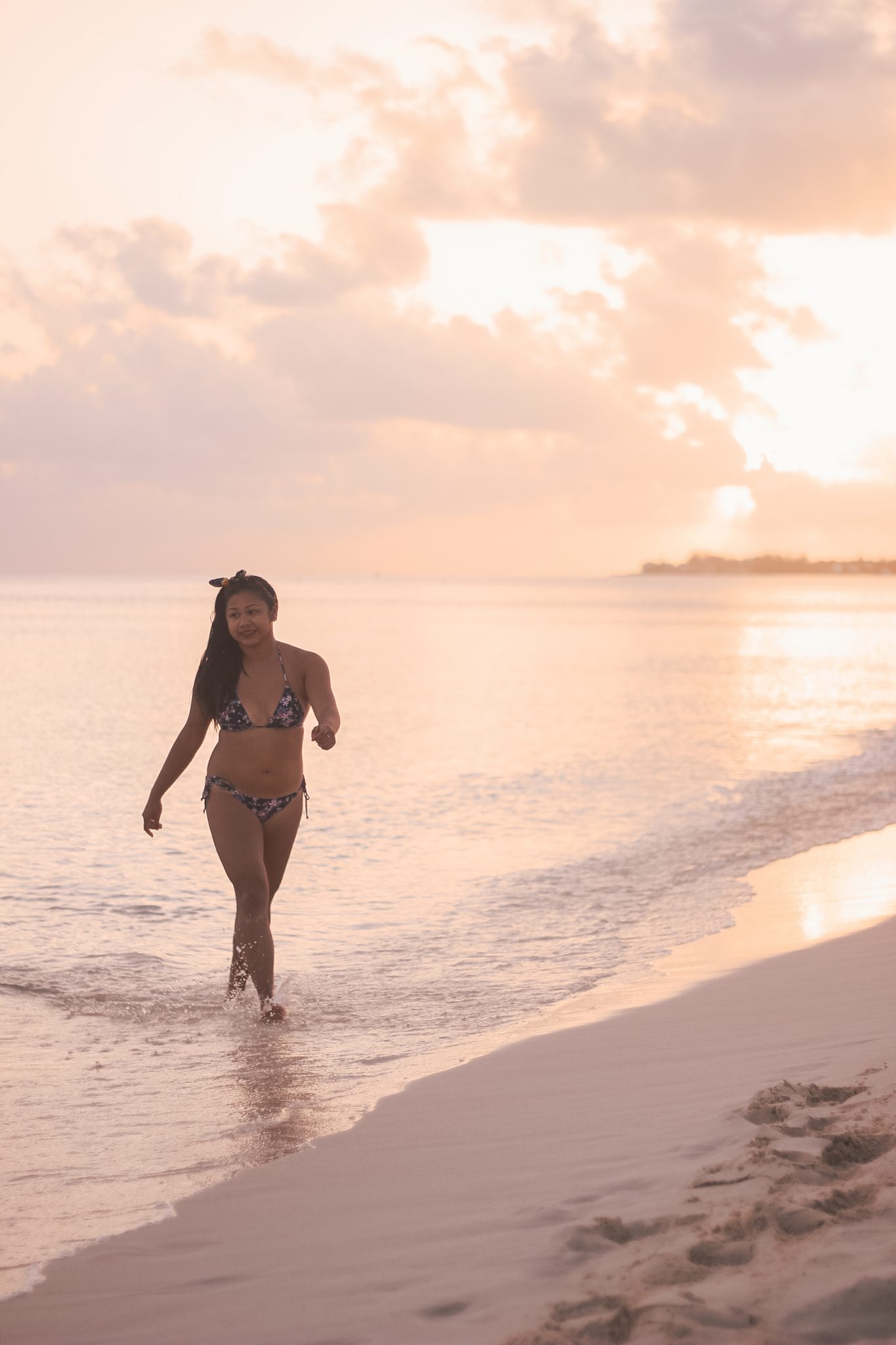 AU REVOIR TWENTIES, BONJOUR THIRTIES…
After sharing those three gifts I have for myself, I must say I feel better embracing this new decade of my life. I feel more empowered, stronger and fulfilled.
Goodbye twenties, I couldn't be more thankful for all the fun, unforgettable and amazing memories you've given me from all of the heartbreaks, friendships, and adventures.
Hello Thirties, I couldn't wait to embrace you with open arms and start my journey to make you proud. I want to sit where I am again ten years from now, smiling or perhaps jumping in joy filled with contentment and hope for the future.
Thank you all for sparing a few minutes of your time as I share another personal story of my life. This as you know I am very sentimental and this adventure is something I hold near and dear to my heart.
I hope that I am able to inspire you to love yourself more as you deserve. I can't wait for all of you to tune in the next few months as I roll out more content, launch my #Dear18 project and explore the YouTube world.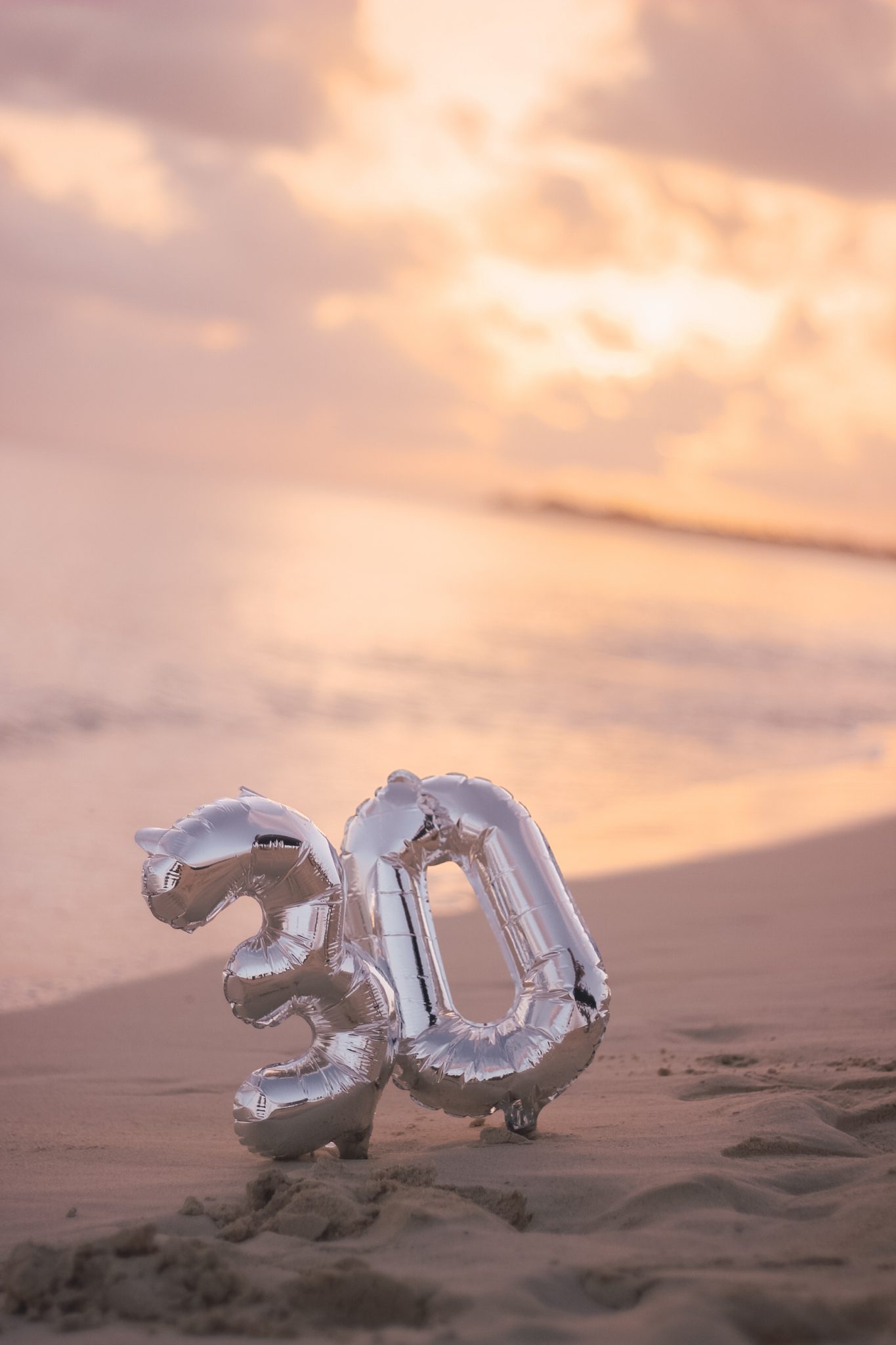 XO,