Under $35 for the most beautiful, chic white and pink Christmas Tree? Well, call me "budget queen" because that's exactly what I did. I found this beautiful white Christmas Tree in the local liquidation store nearby my house. It's 4 feet tall with pre-lit Christmas lights – it was beautiful. The moment I saw it buried in the overwhelming pile of Christmas Tree boxes, I knew I couldn't go home without it…and that's exactly what happened! I carried this with my tiny little arms and envisioned how this tree is going to be. Lucky for me, I also spotted boxes of rose gold and fuschia ornaments. All it's missing are the gold star, candy canes, and pink bows. Viola! There you have it. The Christmas Tree of the year… all for under $35.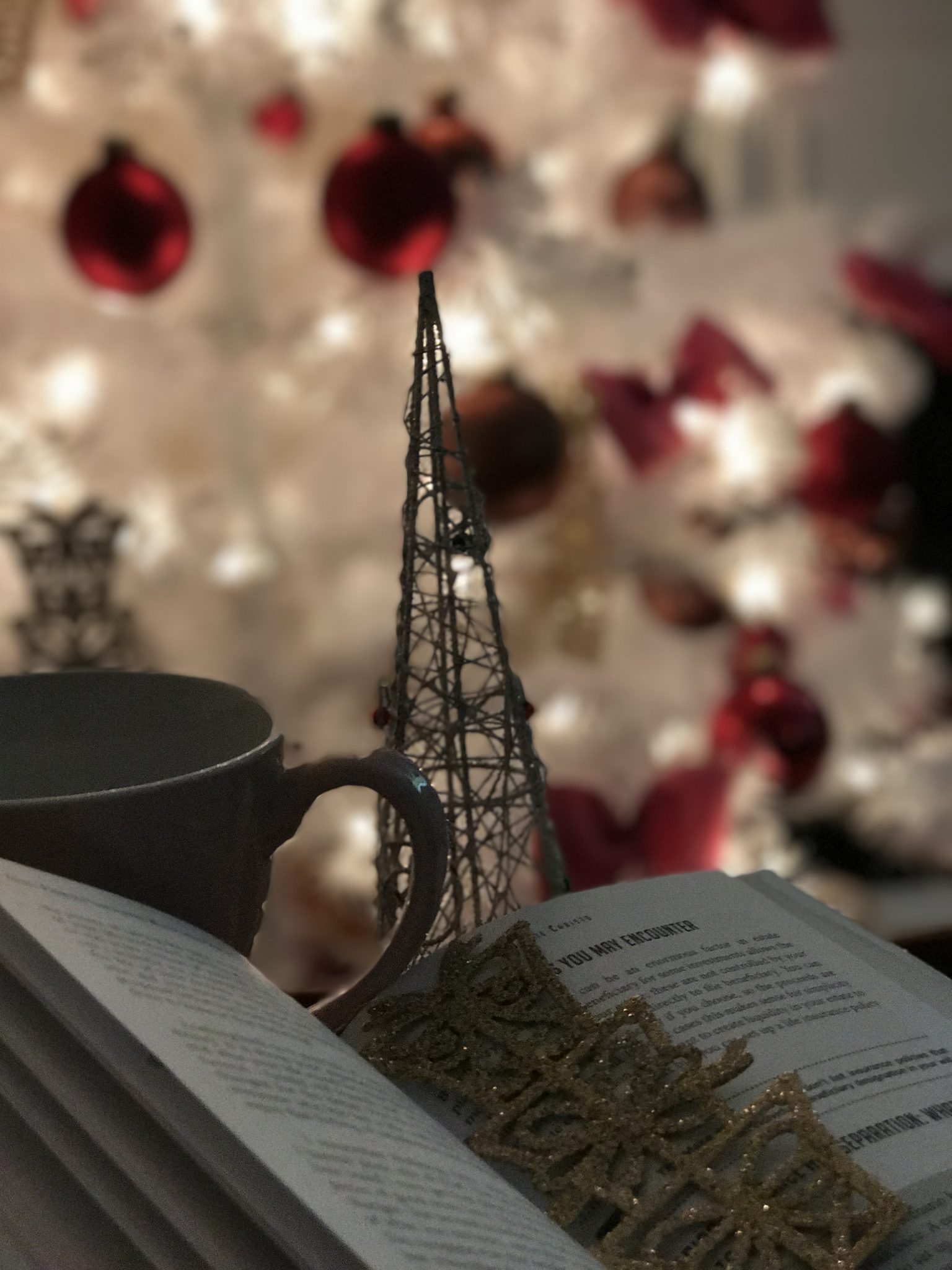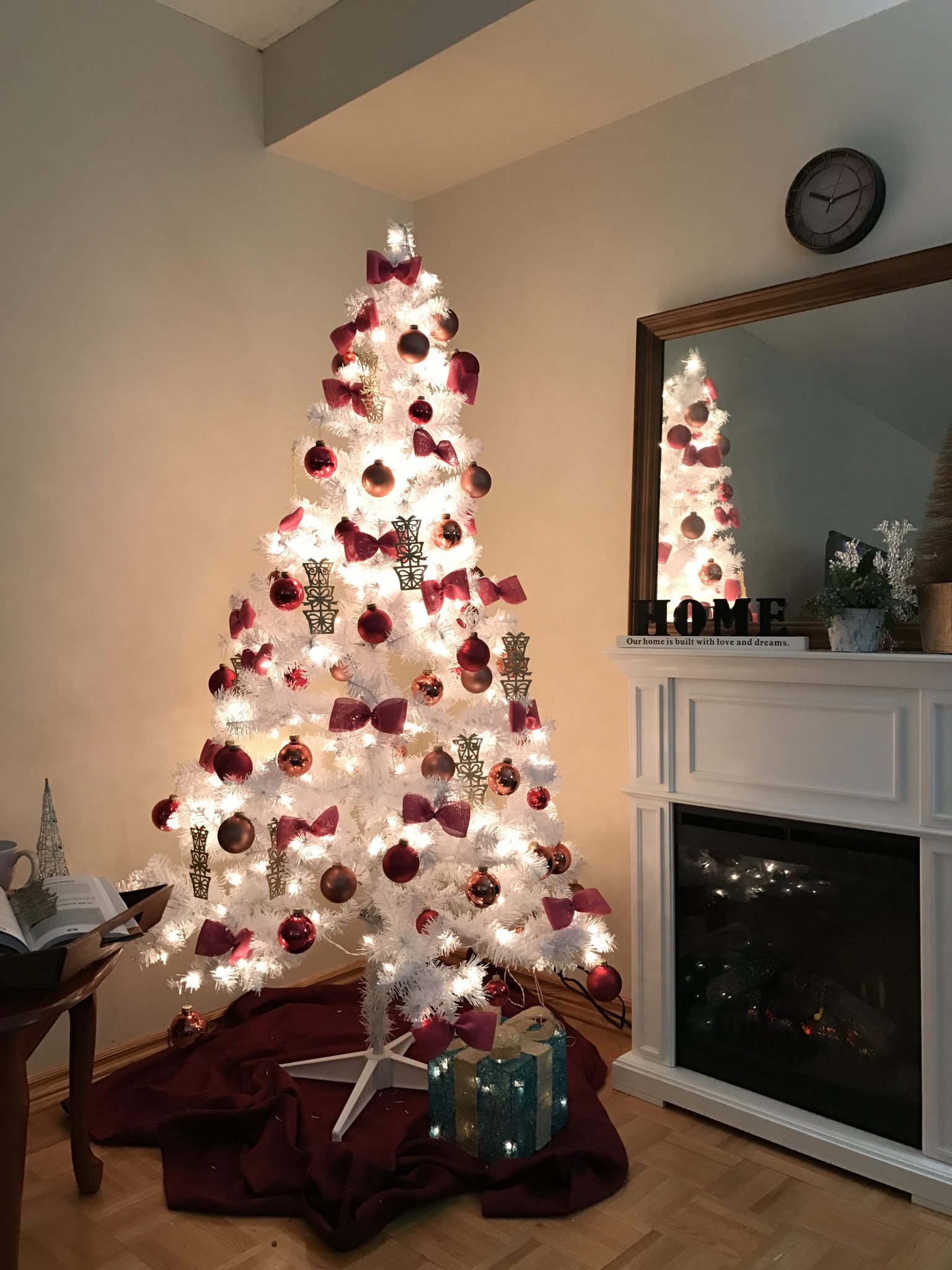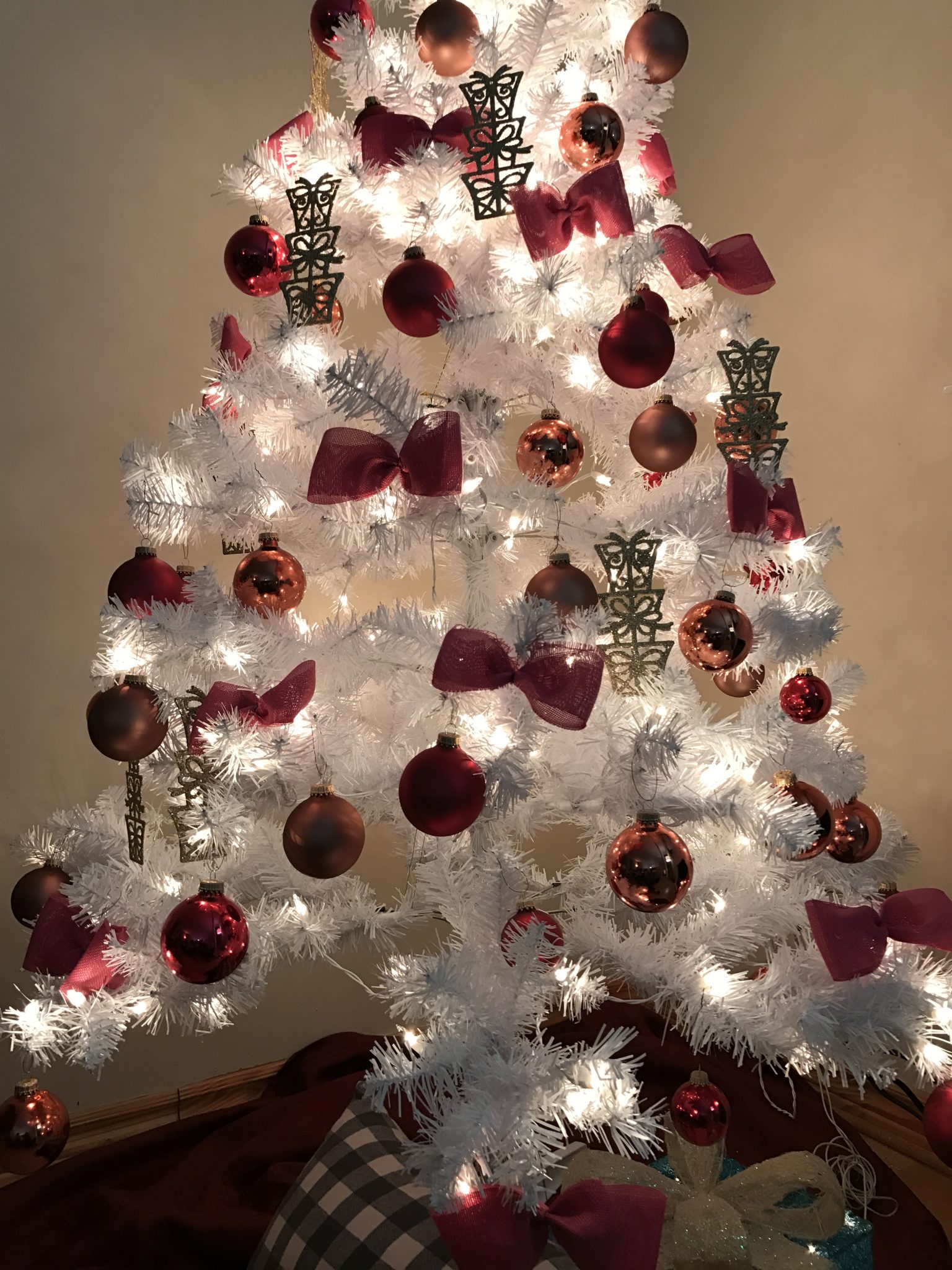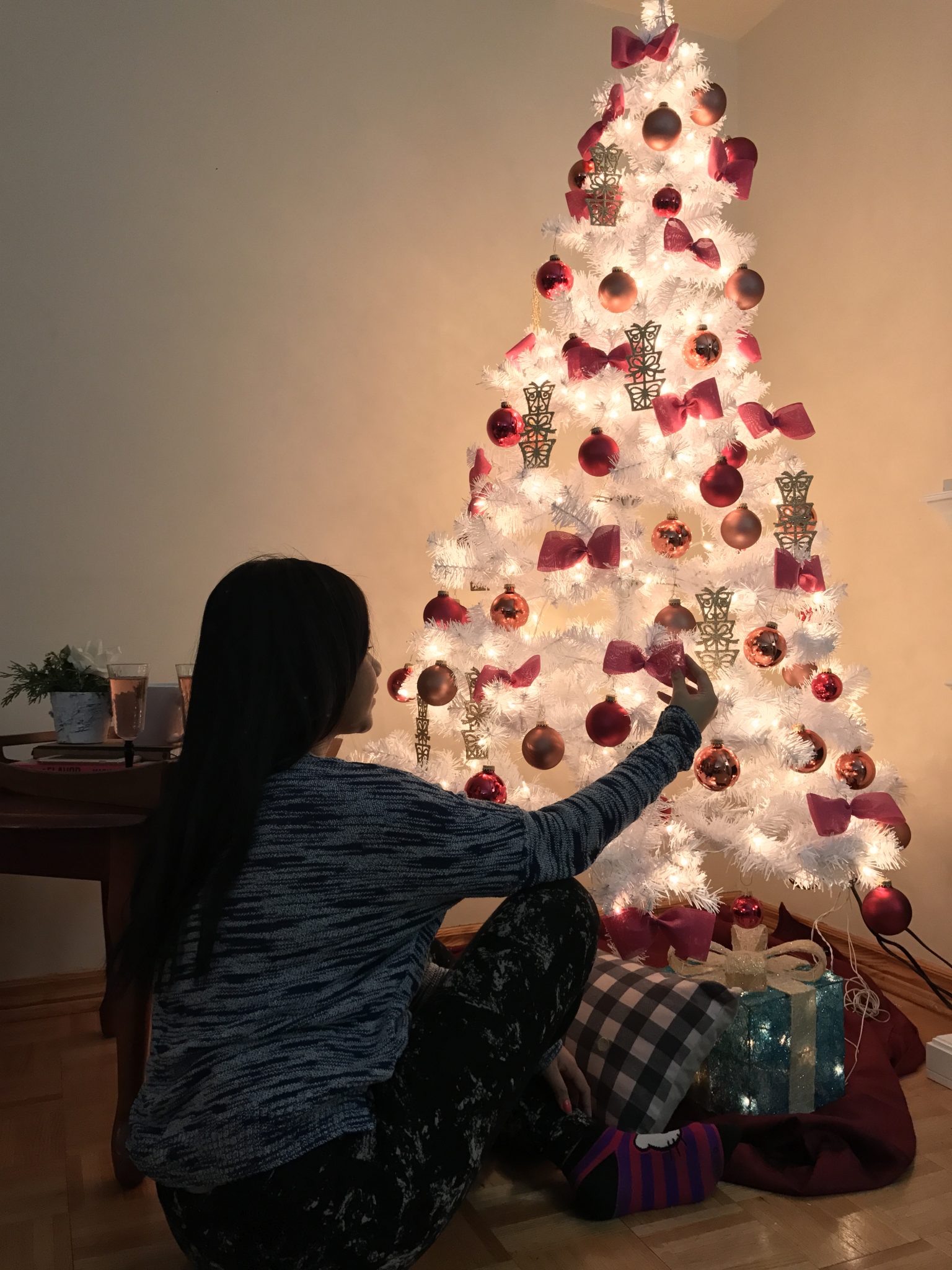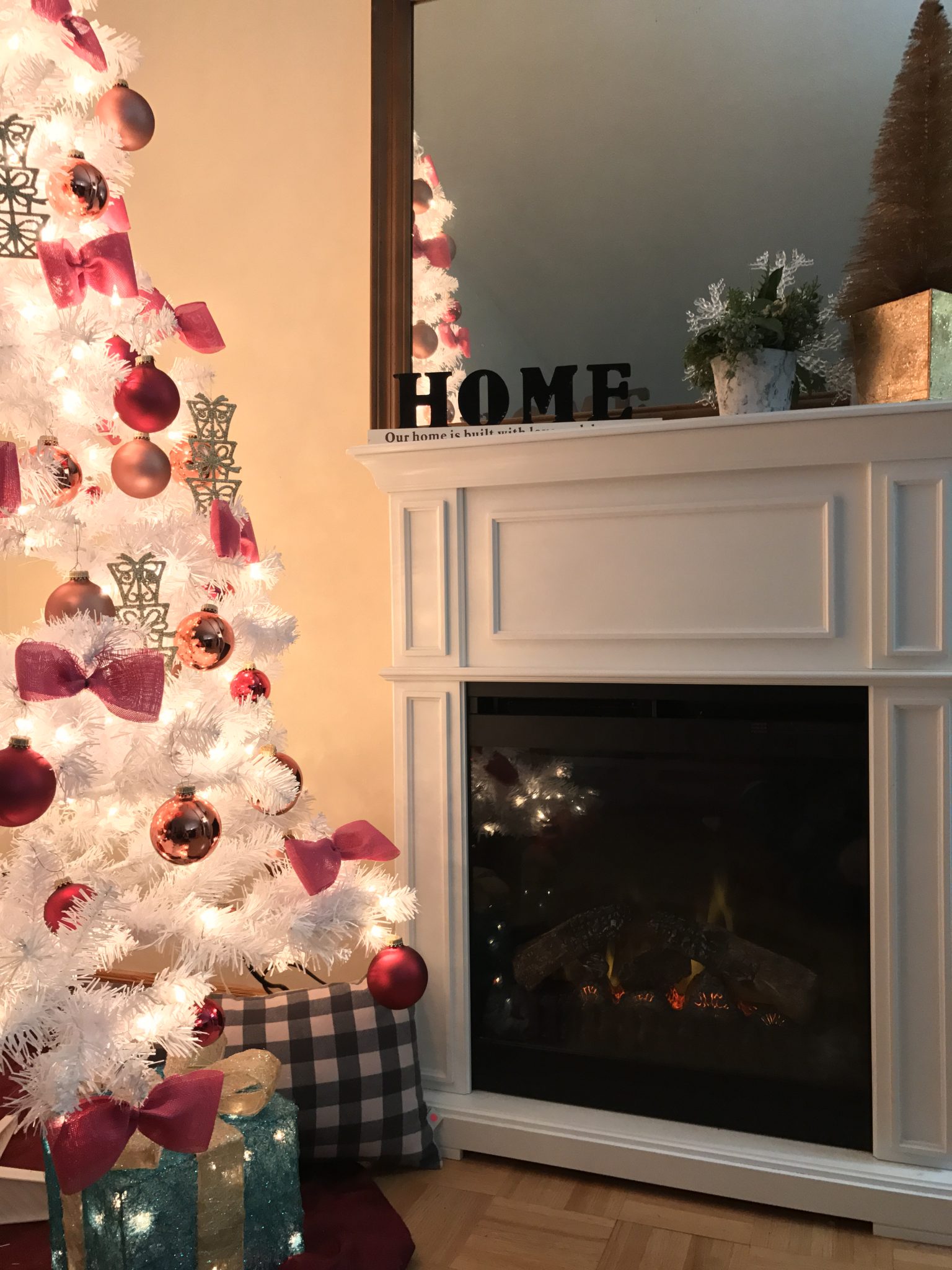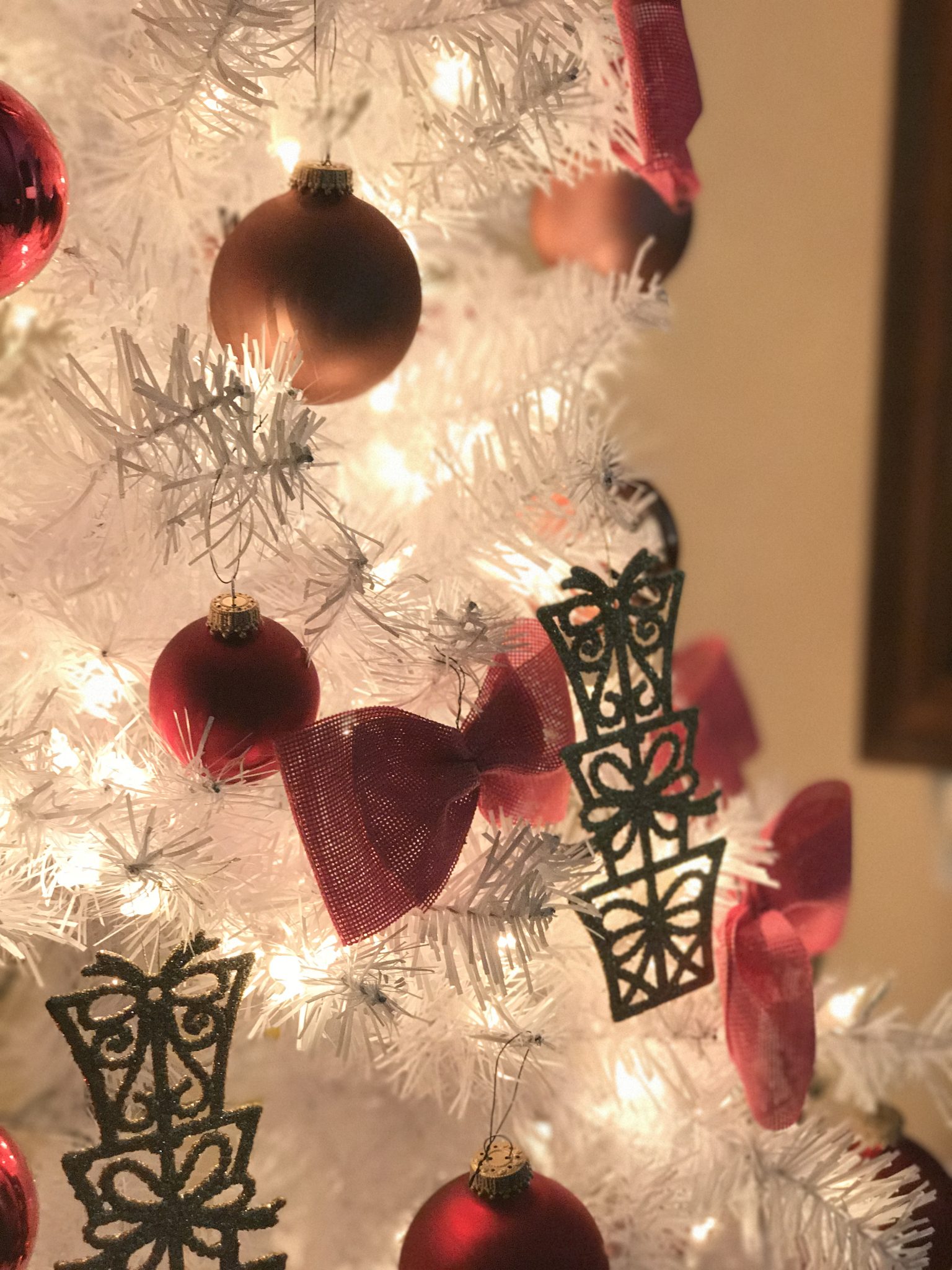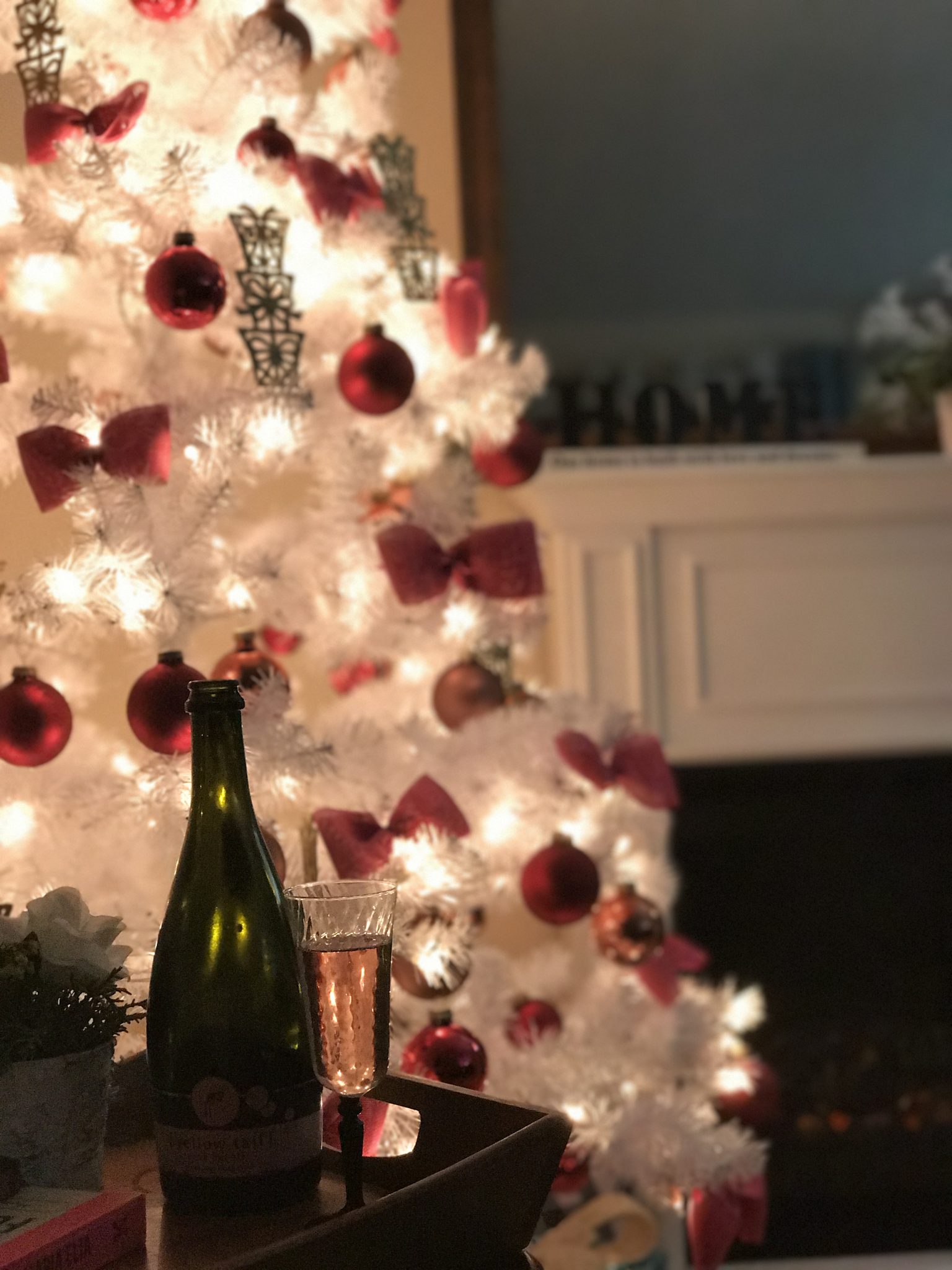 Christmas Tree Decorating, Wine and Great Company
Balancing my full-time job, blogging and personal life are challenging. You heard me talk about that before so I had to find a solution where my personal life will cross my professional life. Where I can do my errands, blogging and still catch-up with my family and friends.
Then a light bulb went on! I thought why not combine quality time with friends while putting up my dream tree. Bingo, I got my friend onboard. We grabbed wine, Chinese take-out and spend the rest of my evening catching up with my friend Clarice from G+R Concepts. It was brilliant! Plus my mom was overjoyed she did not have to do the Christmas tree this year. Brownie points!
Looks like I'm keeping this activity for the years to come.
BFF Tip: Nothing better than feeling productive while having wine and girl talk! Try it some time.
Share! Q: How do you put up your Christmas Tree? Is it a family only tradition? How do you decide the yearly tree theme? Share! I'd love to hear.