Baby, it's cold outside! The Christmas is here and the winter too.
I'm guilty of being in denial … as you can see on my photos but truth be told, this shot was done outside in cold and under 0-degree celsius in over 2 hours. But, let's not go ahead and sacrifice every single day of winter looking like we've given up hope in life. Let's add pink in our wardrobe and doll up our typical sweater with different accessories.
SHOP MY LOOK HERE: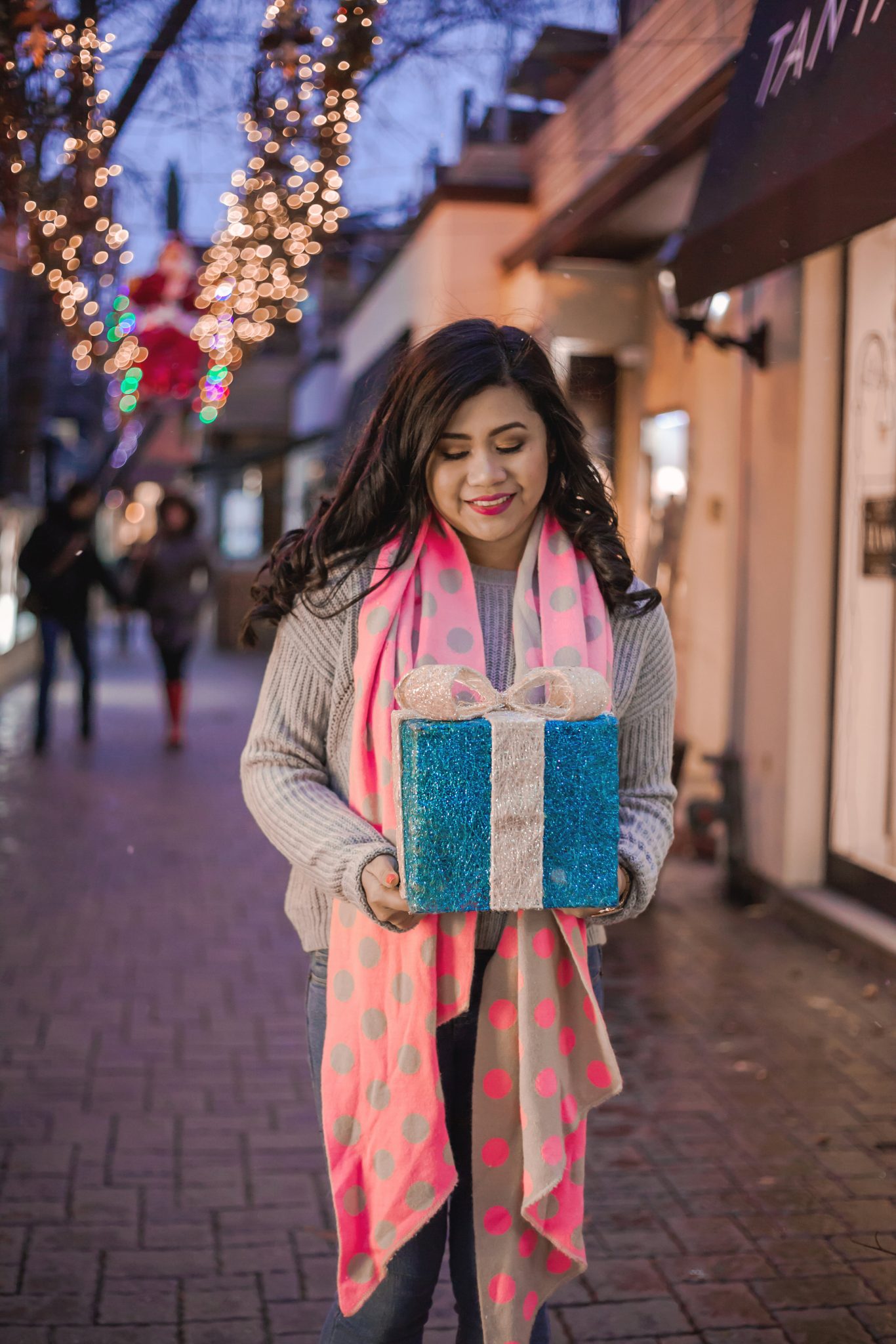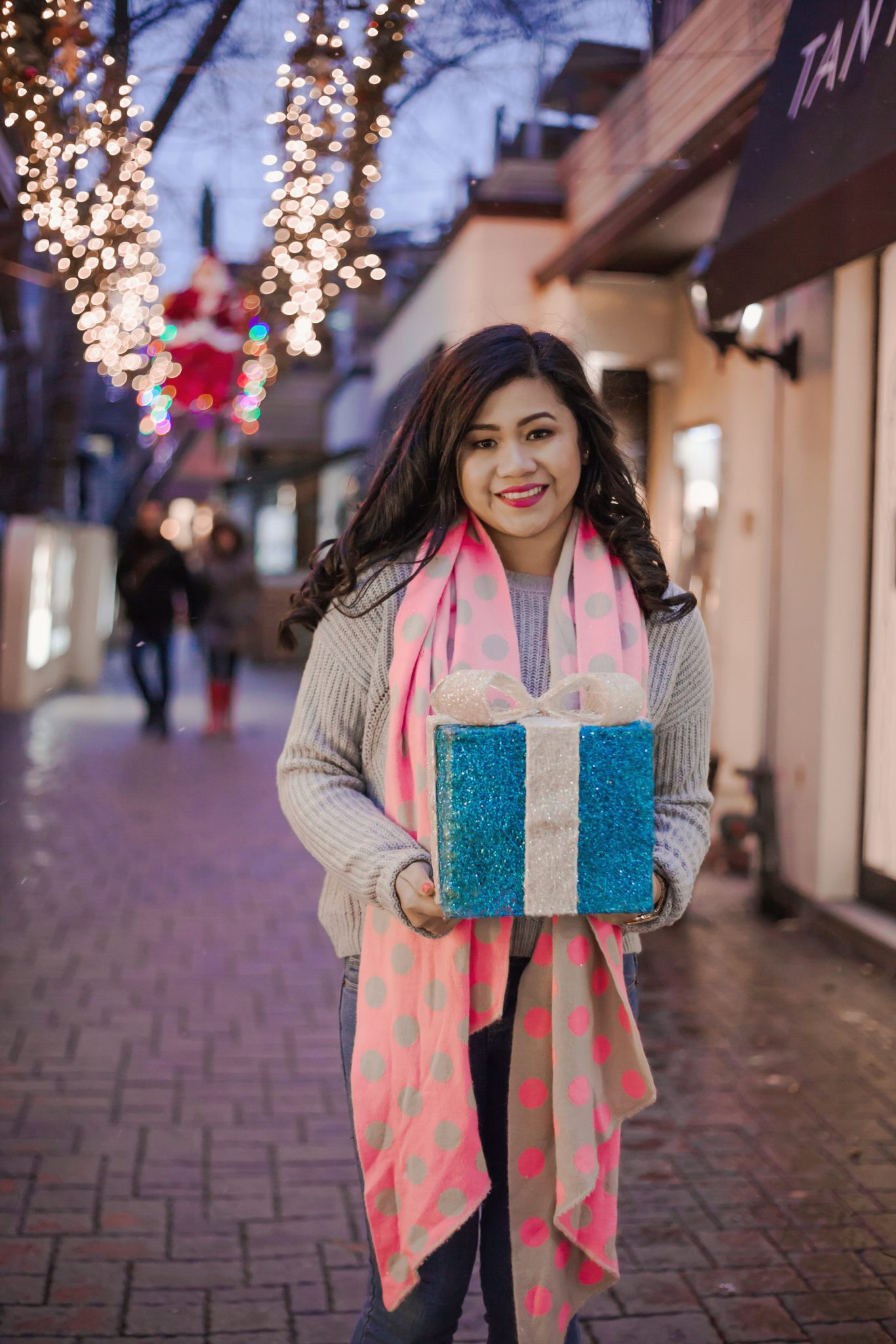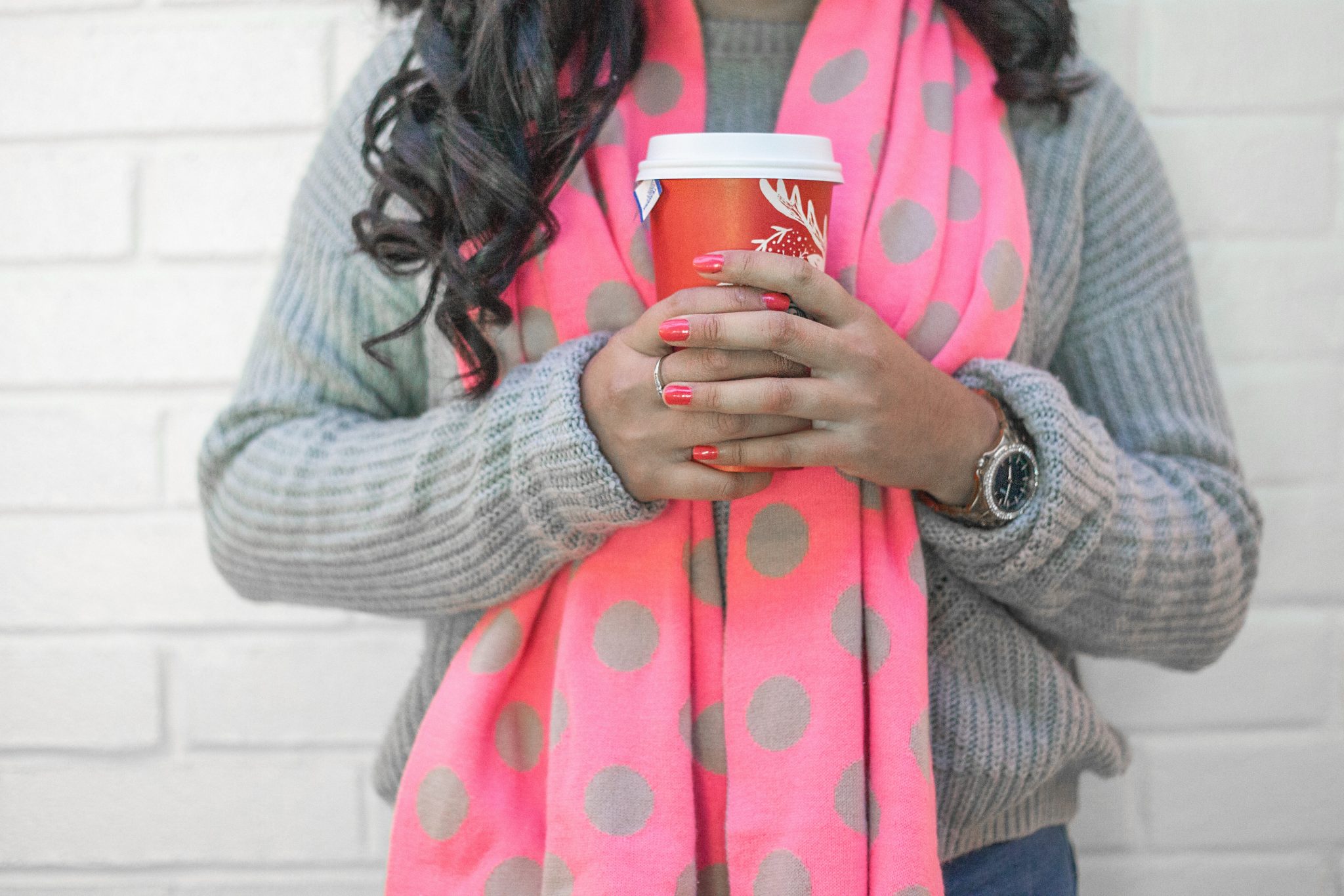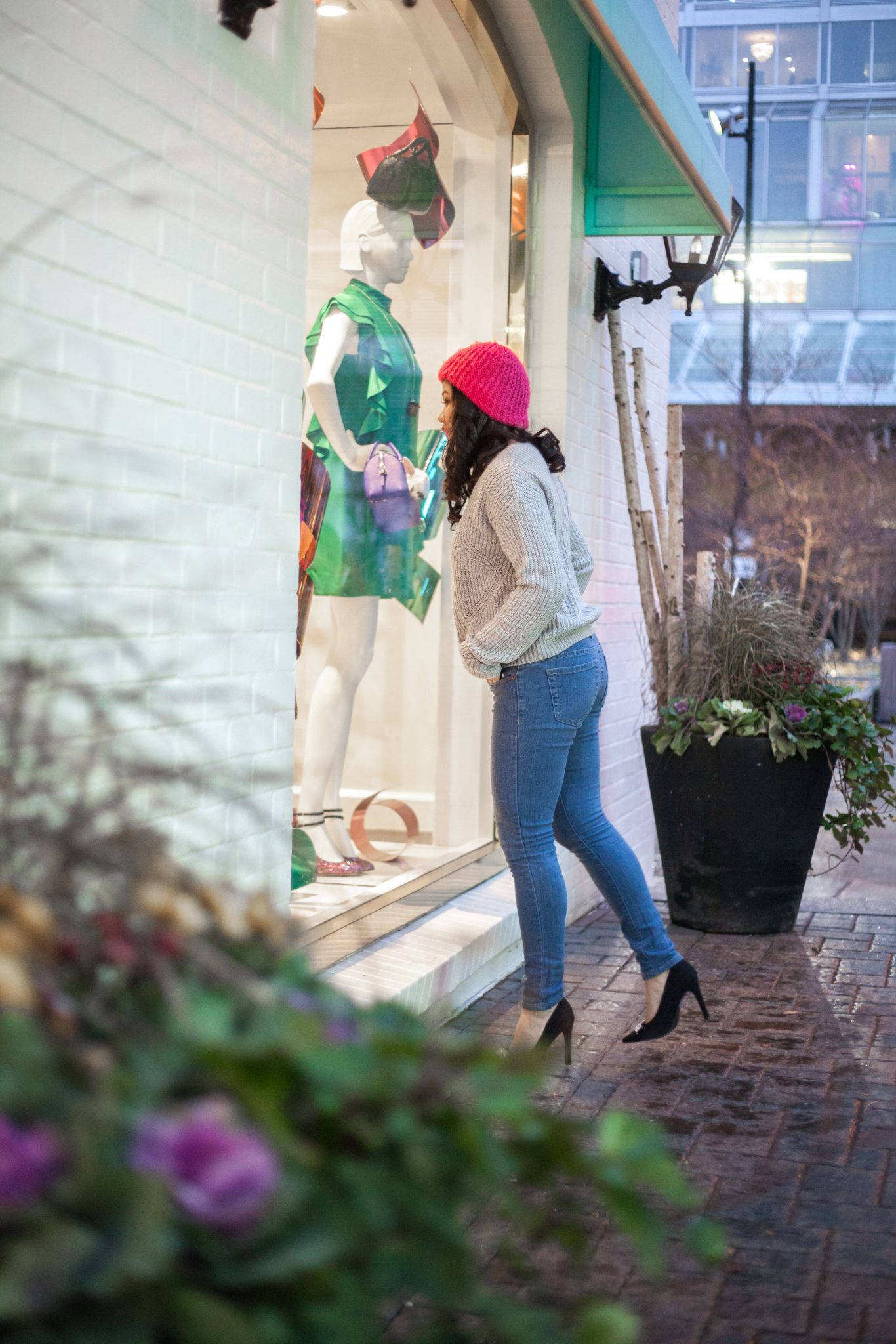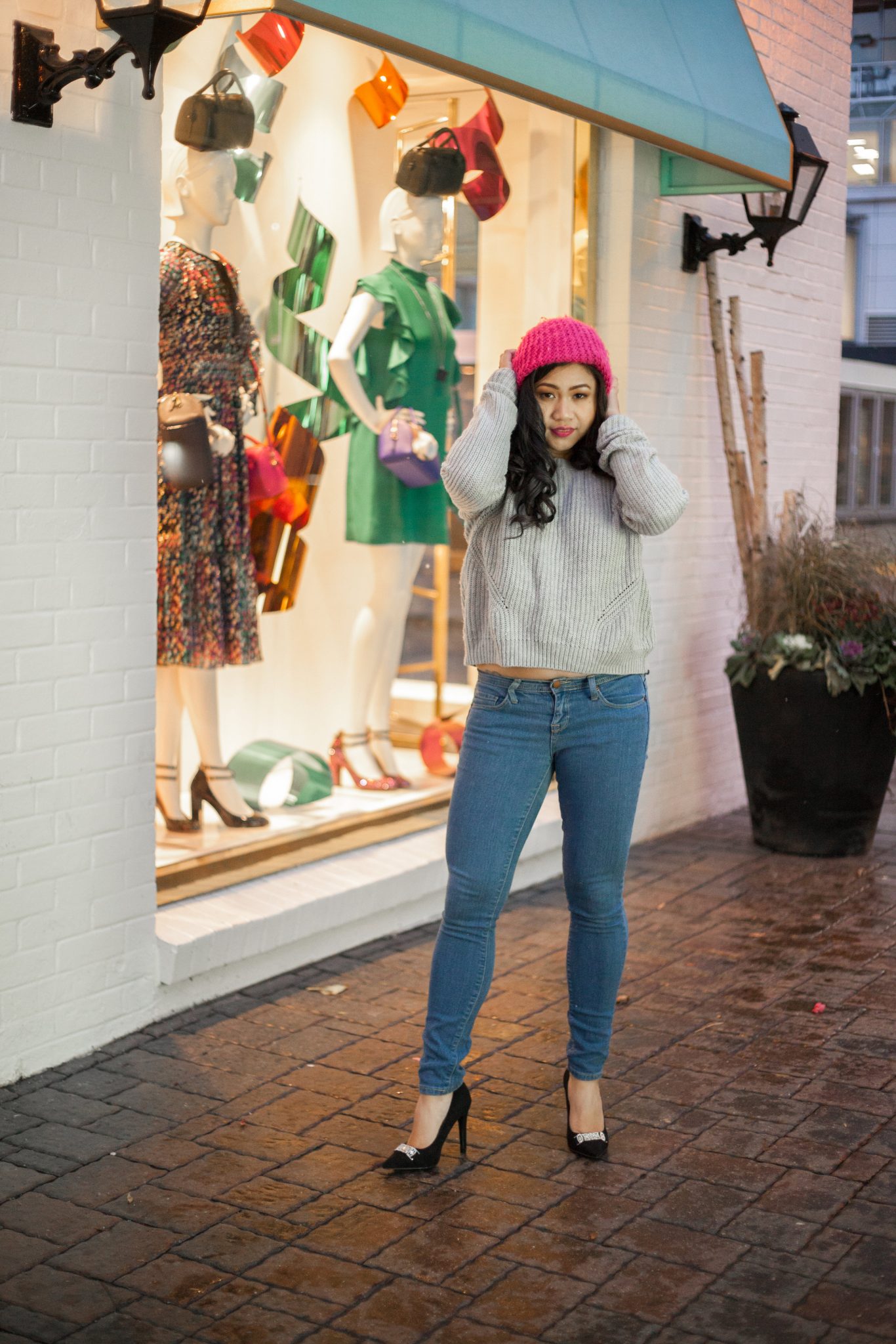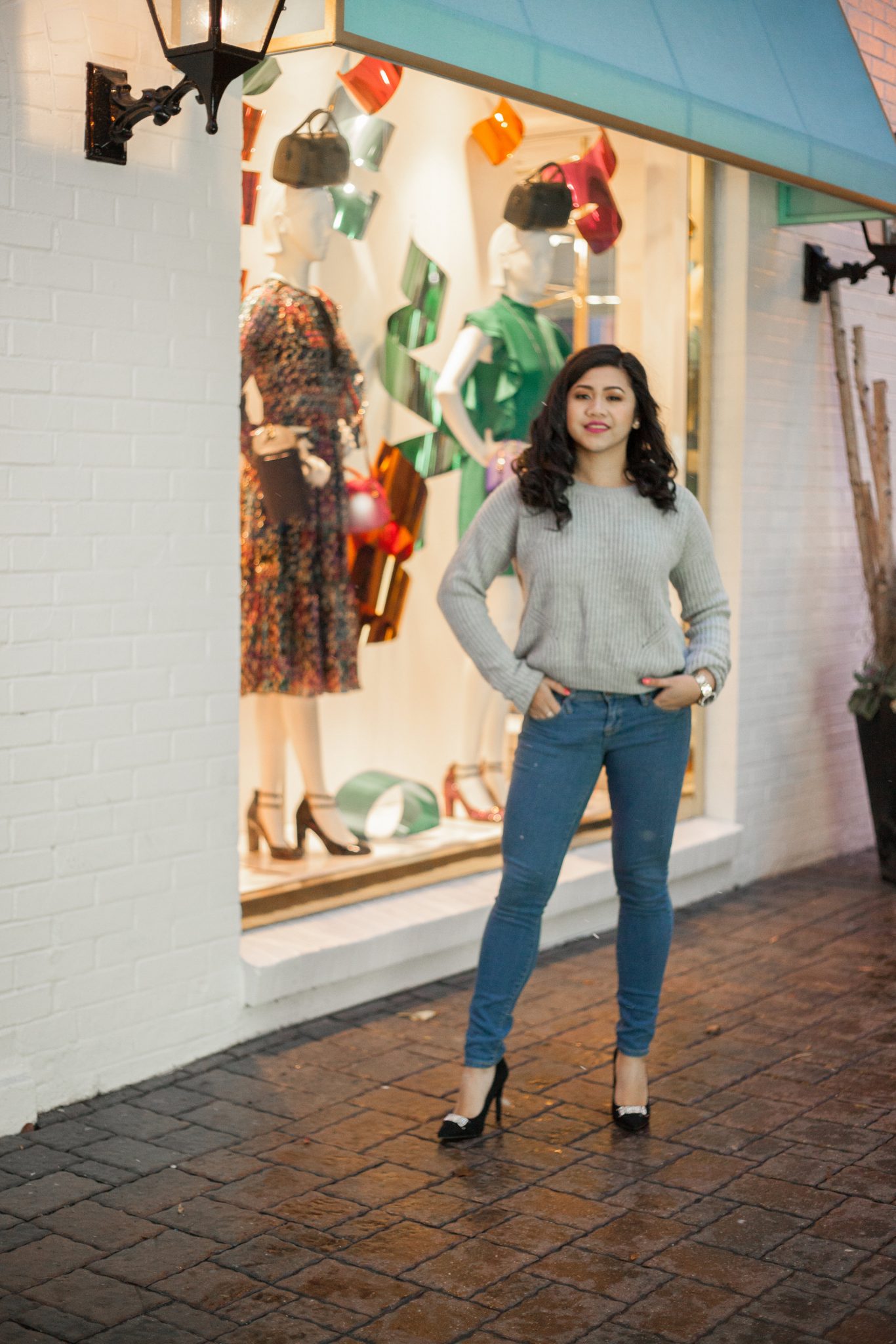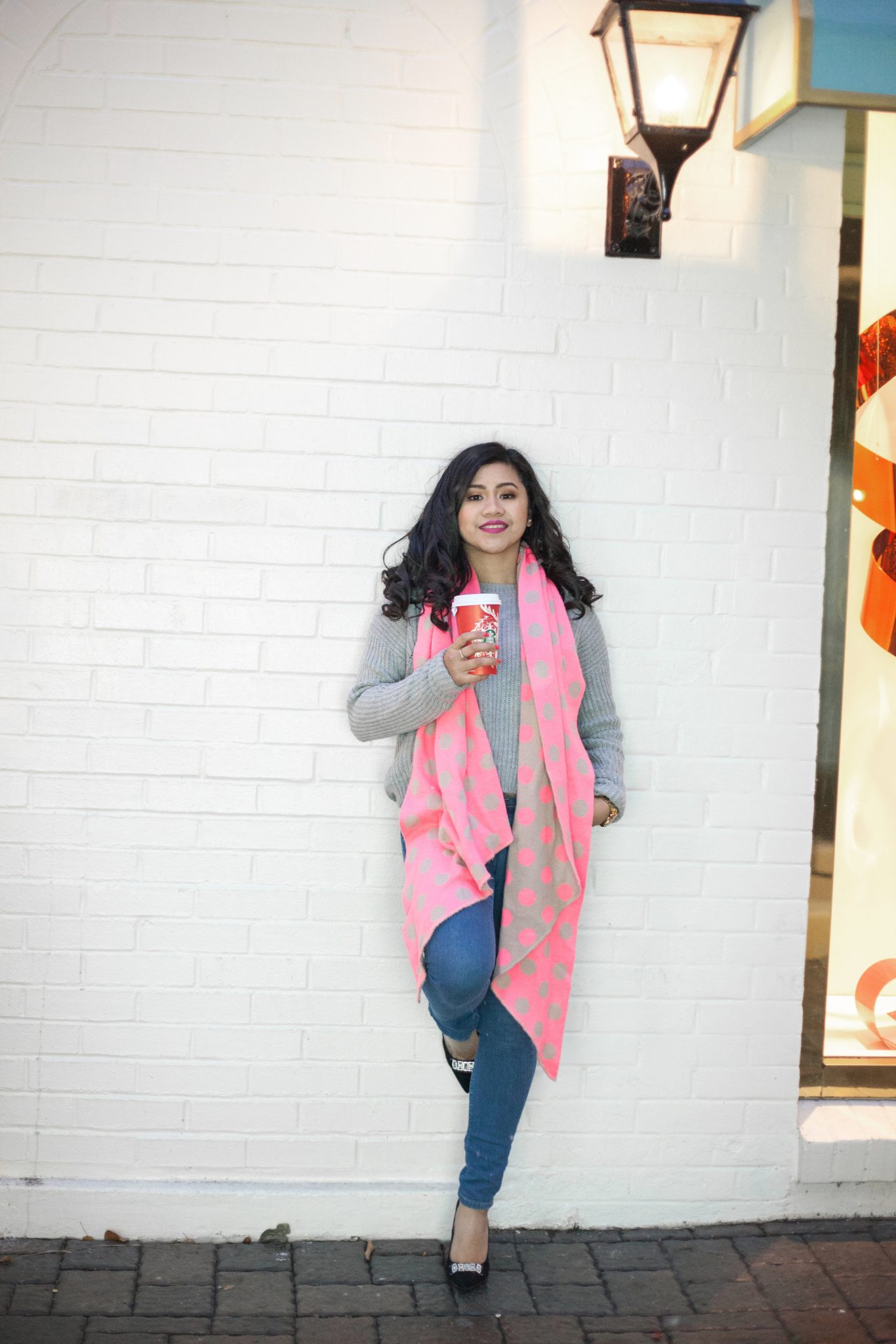 Top: H&M (Similar) // Scarf: Pink // Jeans: Forever 21 (Similar) // Black Velvet Heels: Winners (Similar)
Grey and Pink are my favourite combo lately and when I thought of going out this day to shoot my holiday street style looks (noticed the abundance of holiday lights in the background), I thought of these two amazing colours together again. The velvet heels is a trend and I so happen to come across this lovely shoes in the aisle of Winners, my ultimate favourite store of the year, and did not hesitate twice to bring this along with me. It's so beautiful and it screams "sophisticated and holidays" at the same time. Yes, this shoes will make more appearance later on…
Accessorizing this look is key! I knew I had to bring out my old pink polka dot scarf to brighten up this look and when I wanted to tone down the look, I took out the scarf and replaced it with pink toque. There you go, I had a couple of different looks without even replacing a lot of items on my outfit.
Anyway, I'm really loving the Christmas vibes this year! I hope you are too.
Ps – I've been more active on Pinterest lately. If you haven't yet, feel free to follow me there too! [ Follow My Pinterest Adventures ]
Fashion Photography by LLB Creative