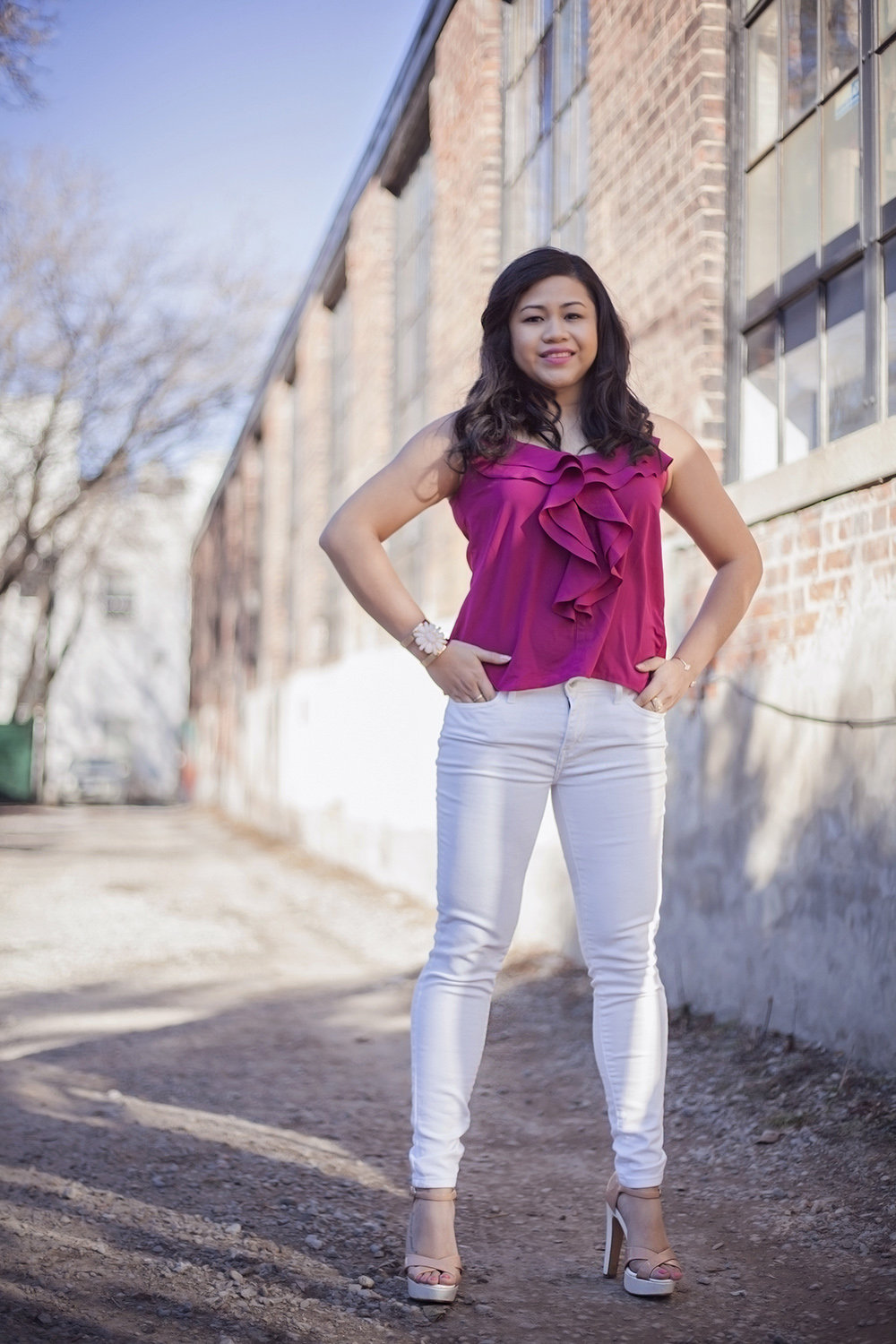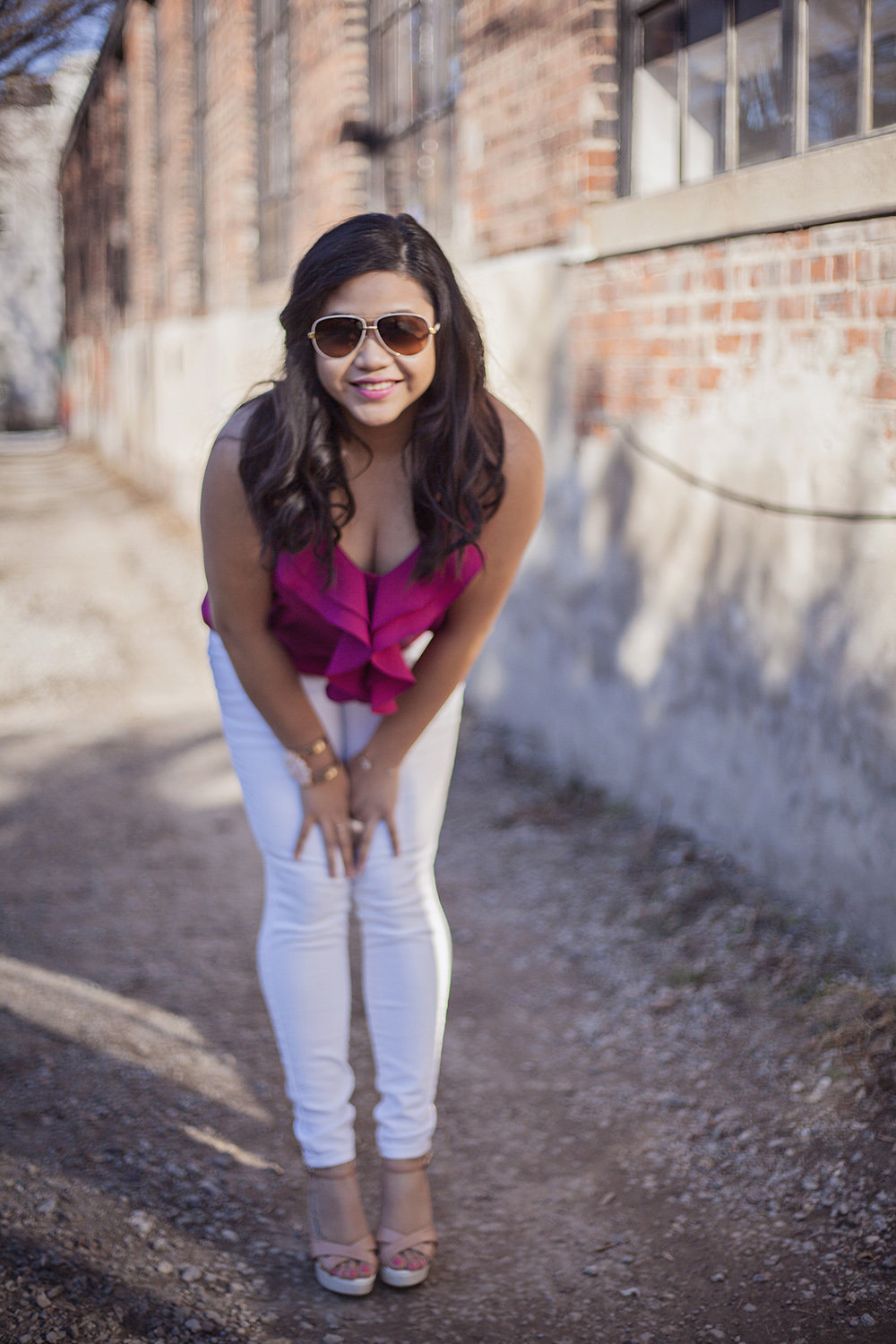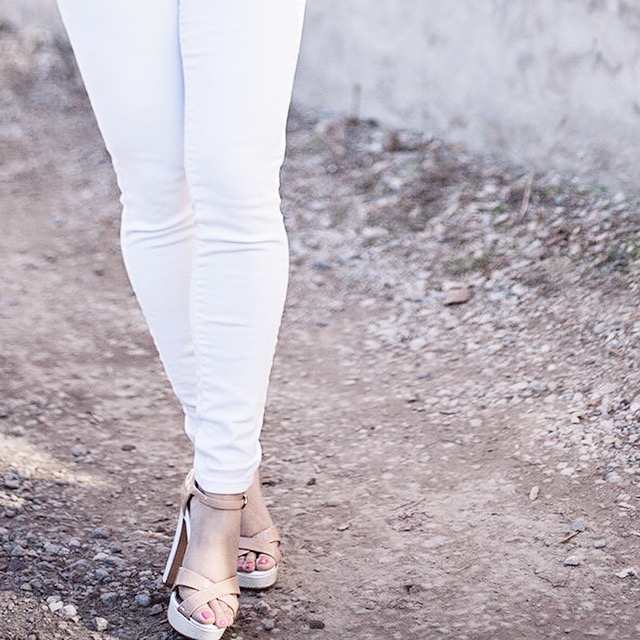 Ruffled Top: Forever 21 ♥ White Jeans: Levis ♥ Shoes: Zara bought it during my Barcelona '12 trip ♥ Nails: Essie
This summer I encourage you to live a bit dangerously and rock your pair of white jeans. Yes, there is a high risk of you spilling your wine or canapes in the first five minutes of wearing it but I assure you it will be worth it! Pair it with your favourite summer heels and you will be walking down the financial district feeling like you just landed your dream job.
What's your favourite summer jeans this year? Skinny, Flair or Boyfriend? Let me know!