Once in a while, I break out of the norm and challenge myself to do something I thought I can't do. This time, I decided to create my own no-sew tulle skirt.
I stopped by the nearby fabric shop and pick up enough tulle and white garter. Cut at least 10 even 2-feet tulles and repeatedly create a u-hook on the garter until it's full. It turned out so great that I decided to  wear my DIY tutu for my first ever public photo shoot. Funny enough, it sort of turned out to be my trademark since I launched the blog.
I have to admit wearing it made me feel like a princess. Even more, when I was twirling in the middle of Trinity Bellwoods Park.
But of course, I am not the sophisticated kinda girl. I had to break out to my bubbly self and take a few silly photos in- between outfit change.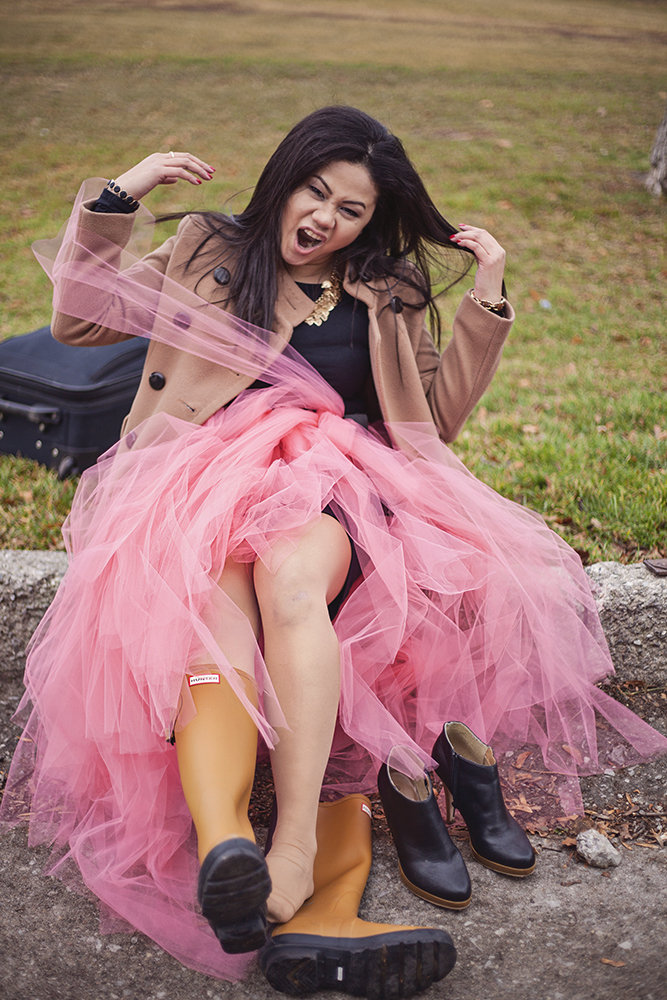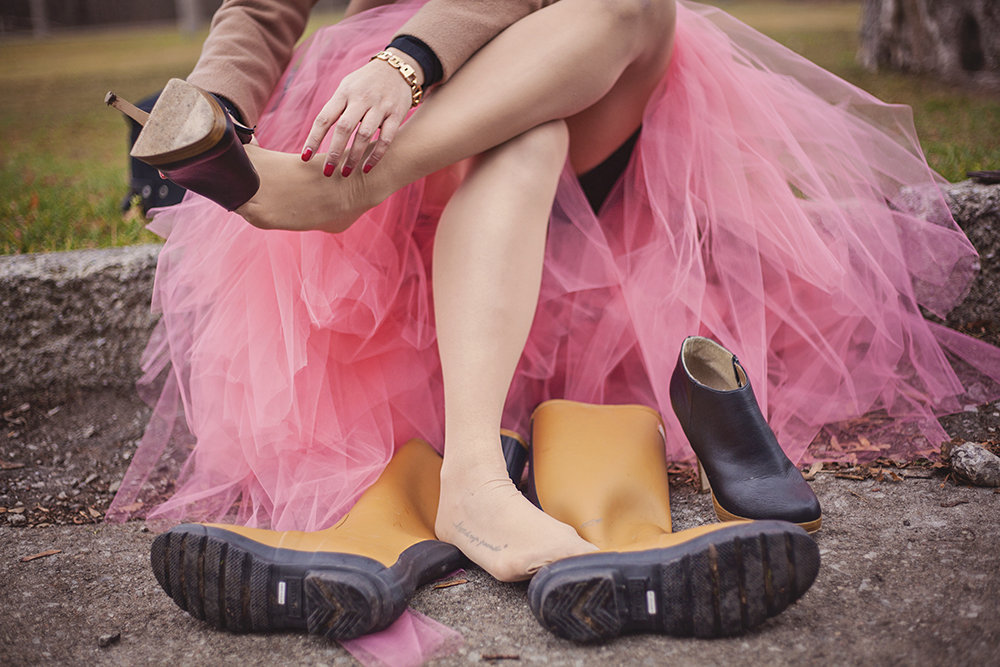 From Hunter boots to black booties. I remember this day clearly, it was cold but it was fun while it lasted. I was blowing bubbles, jumping up and down in heels, twirling and even doing some rock star hair flip.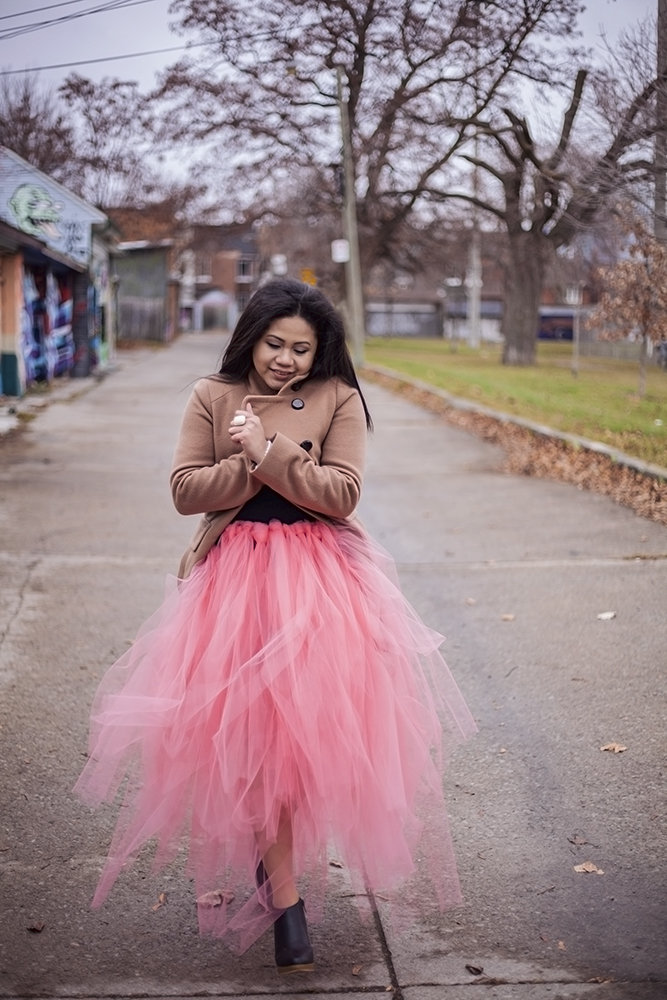 I encourage you to bring out your inner princess and push yourself to do things you didn't think you could. This photo above was my first ever photography session and I was nervous but it was the best two hours of my life.
Jacket: Cleo, Camel Coat
Dress: Forever 21, Long sleeve black dress basic
Shoes: Le Chateau, Black Booties and Hunter Boots
Create the DIY No-Sew Tutu
Tools and Materials: Scissors, 75 yards of tulle fabric on a 6-inch spool, 2 yards of 3/4″ ribbon and tape
Cut the tulle fabric into strips, ideally two feet wide to create a fuller look. Use the tape to hold the other end of the tulle.
Tie the tulle onto the ribbon using the slipknots technique (almost the u-shape style). To do so, fold the tulle strip in half and put the folded end under the ribbon then stick the other ends up and through it to make a slipknot.
Repeat the process until you reach around your waist.
Put the tulle together and keep adding more strips until you get the desired fullness.
Tie the ends of the ribbon and enjoy your brand new tutu!
Store your tutu safely using the garment bag.
Give it a try. Don't forget to share your photo and tag me @jemcastor so I don't miss it!