My Flight Was Cancelled. What Now?
For those of you who know me personally and if you are one of the Jemmies, you are aware that a few months ago my flight to Toronto was canceled and I was left with very limited options. I was so excited to leave the Cayman Islands heading to Toronto after months of being on the island (yes, I've been having island fever for a while now) so I arrived at the, still in construction, Owen International Airport smiling ear-to-ear greeted by an enthusiastic airline agent and she checked my passport. Immediately after, her face turned from a gleaming smile to an unpleasant worried face as she tells me "Ma'am your flight was canceled!" I look at her filled with shock and said "I beg your pardon? I have a wedding to attend tomorrow and cannot miss it!" Another airline agent approached me with a puzzling face and said "It looks like you are going to miss that wedding because all the flights in Cayman are all fully booked. We've been trying all morning to find spots. You will need to fly tomorrow."
I stand still and thinking repetitively "I cannot miss this flight. My friend's wedding is special to me and I have to be there and even if I fly first thing in the morning, I won't make it to the ceremony" so I held my tears and said "what are my options? I need options."
Long story short, there was one flight left in the Cayman Islands for the day and it was a flight from Grand Cayman to Fort Lauderdale. Without hesitation, I took it and said to myself I'll figure out how I'll get to Miami Airport for my connecting flight. This is when I thought Google will be able to help me find my way, but of course, I was wrong. The lack of available content online specifically inspired me to write this blog post.
There are two ways for you to get from Fort Lauderdale Airport to Miami Airport. The first option, which I'd recommend, is cost-effective and another option is a splurge.
SAVE: Tri-Rail from Fort Lauderdale Airport to Miami Airport
Depending on where you get out at Fort Lauderdale Airport, you could be at Terminal 1, 2, 3 or 4, but what you need to do is find your way to the ground level. Once you've reached that level, exit on the ground main entrance and be sure to follow the signs on your right. There will be dedicated stops for shuttles, taxis, ridesharing and more.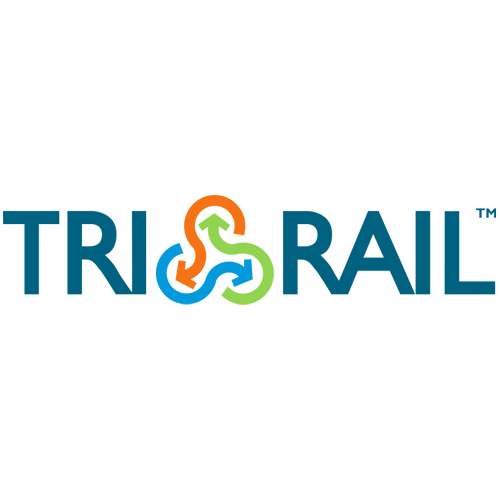 To be specific, look for the TRI-RAIL shuttle. It's near the gigantic Bus Stop Sign. In case you are more visual like I am, look for the logo. This shuttle will take you around all the terminals, which can scare you if you are eager but it will take at least 15-20 mins before you arrive at the Fort Lauderdale train station. The shuttle also passes by a highway and residential area so don't be alarmed and think that you may be lost.
Travel tip: Almost every passenger on the bus will be getting off from here so take that as a sign that you've reached your destination.
Cost: Once you arrived on the Fort Lauderdale Train Station, you can purchase your fare to Miami Airport stop ($3.75 USD) but be sure to get it as soon as you arrive because the train can arrive anytime. The train conductor also checks the ticket so be sure to keep it near you and don't bury it inside your backpack.
Environment: The train ride was safe, quiet, air-conditioned and the crowd is civilized.
Direction:  Be sure to take the Southbound train and the last stop is the Miami Airport.
Travel Time: It takes about 45 minutes to arrive at your destination which is not bad at all.
Arrival: This train will arrive near all the car rental area at Miami Airport, and you can take a shuttle to the terminals. You won't get lost because all the crowd in that area will be taking the same shuttle.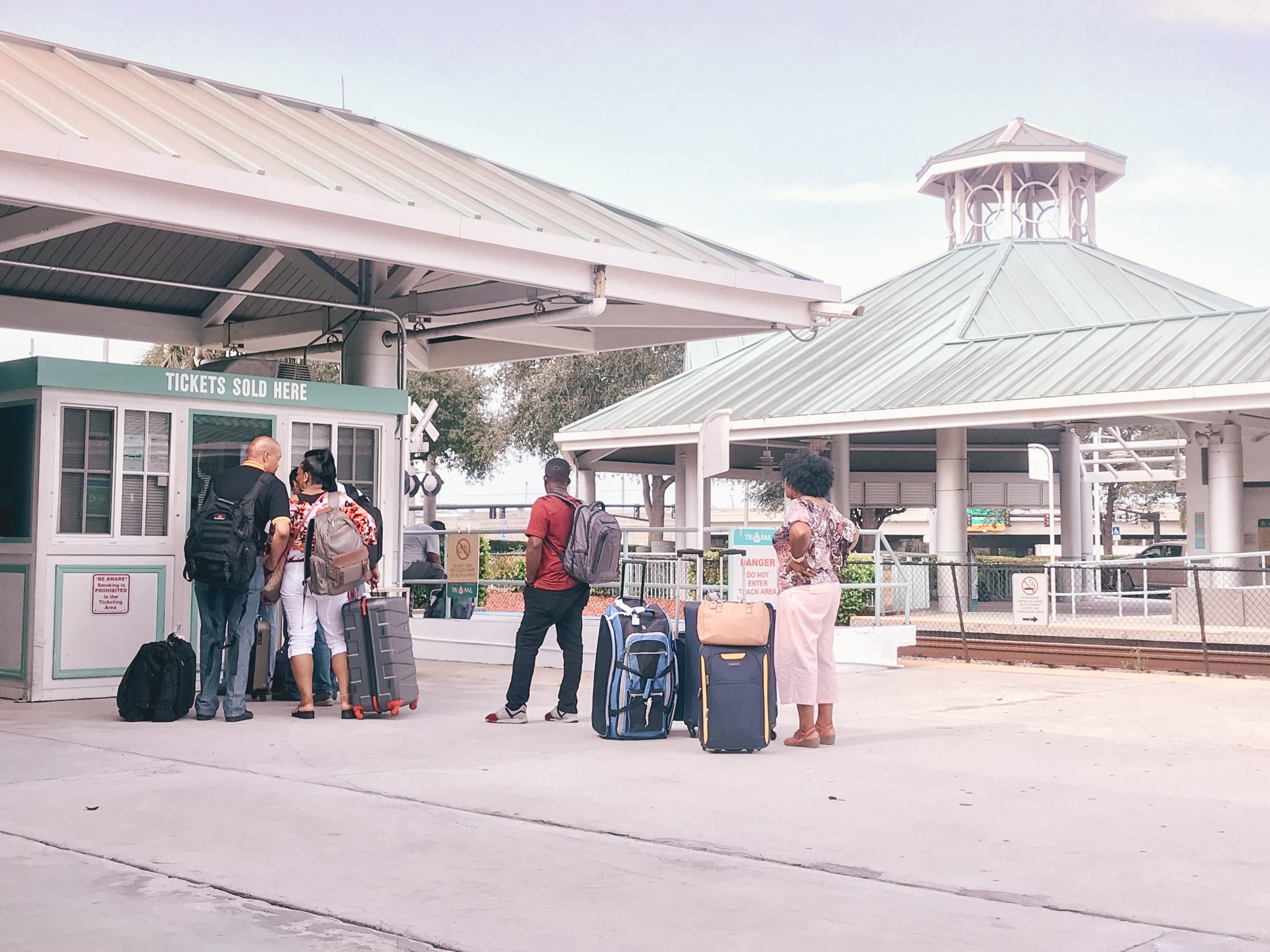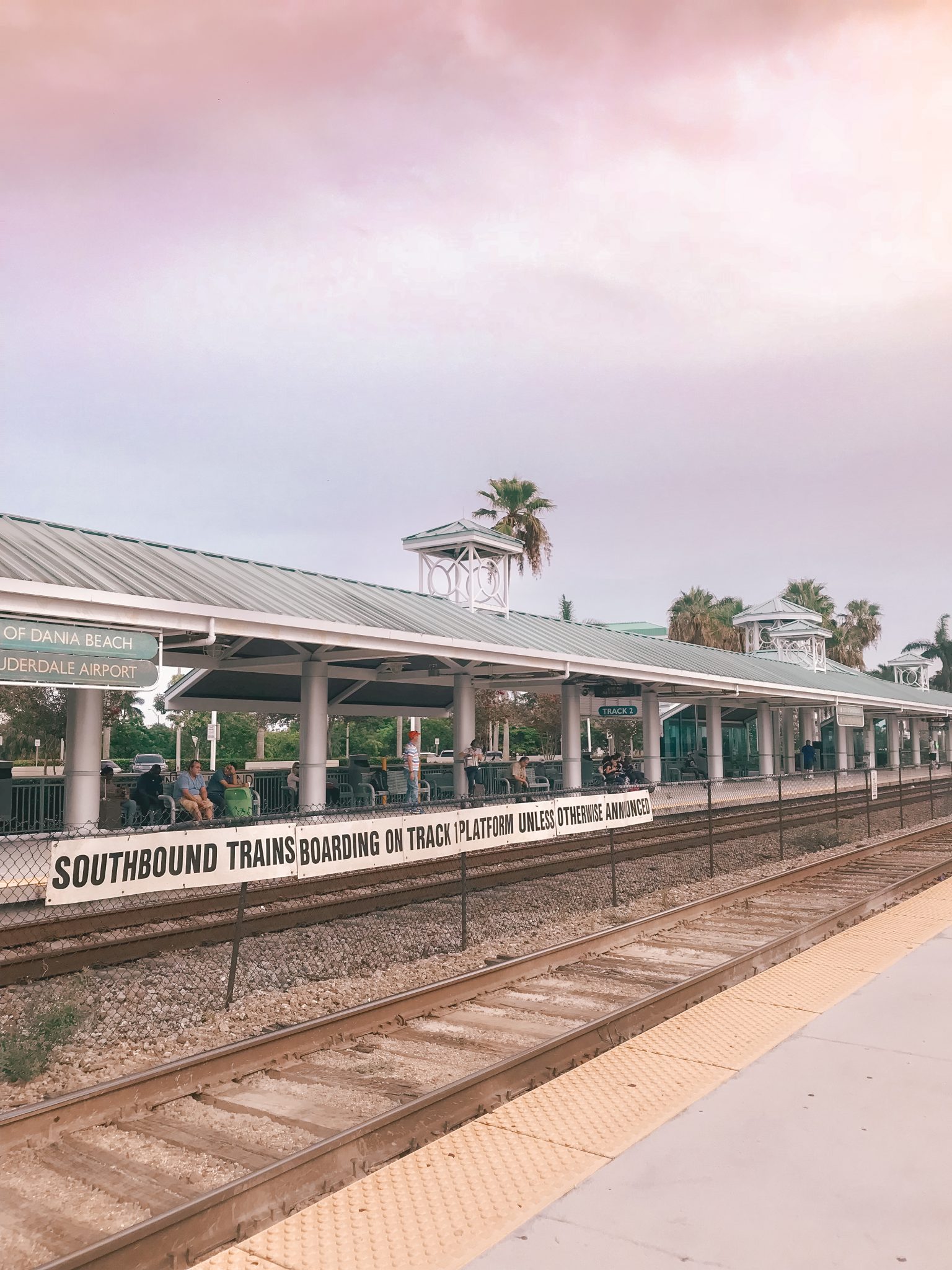 SPLURGE: Uber from Fort Lauderdale Airport to Miami Airport
A similar scenario from option above, you will arrive at Fort Lauderdale Airport in either Terminal 1,2,3 and 4. From there be sure to locate the main exit on the ground level. On your right, you will see a large sign that says Taxi which is also near the bus stop. If you can't find it, you can ask any attendant which can redirect you to the area.
Book Your Ride: Access the airport WI-FI, open your Uber app (or download if you don't have it) and enter 'Miami International Airport' as your final destination. It will ask you what option would you prefer – Uber Pool, UberX and more. Keep in mind that Uber Pool may delay your destination arrival time since you are sharing your ride with other people.
If you don't have an Uber app yet, be sure to use my invite code which is 'jeannem417ue' to get a free ride.
Cost: Uber will cost you $38-50 USD depending on the travel time (including the waiting period).
Travel Tip: When deciding if this is the option for you, keep in mind the time you are traveling and the Miami rush hour. I would not recommend this if you are traveling between 7-9 AM or 4-7 PM. Personally, I opted for the Save option because of this main reason. I've been to Miami before and the traffic there was brutal especially with construction and rush hour.
Environment: Depending on your vehicle, but I'm certain that it is comfortable, with A/C, access to Spotify and maybe a water bottle provided.
Travel Time: From requesting your ride, Uber can take up to 5-8 minutes and then without traffic this will take 35 minutes.
Arrival: The great thing about taking Uber is this will take you directly on the arrival area which will save you time, as well as the hassle of getting to the main terminal and commute.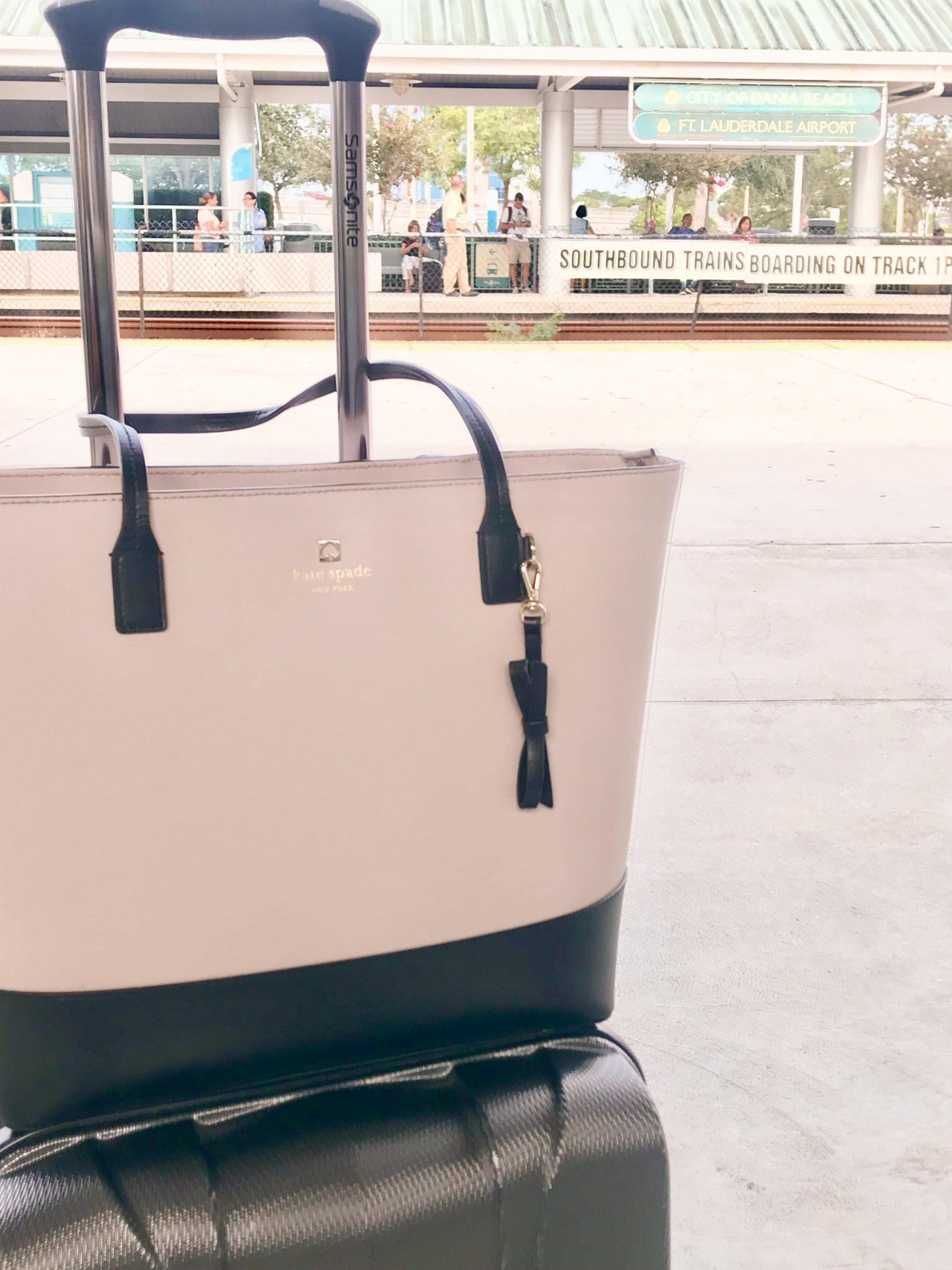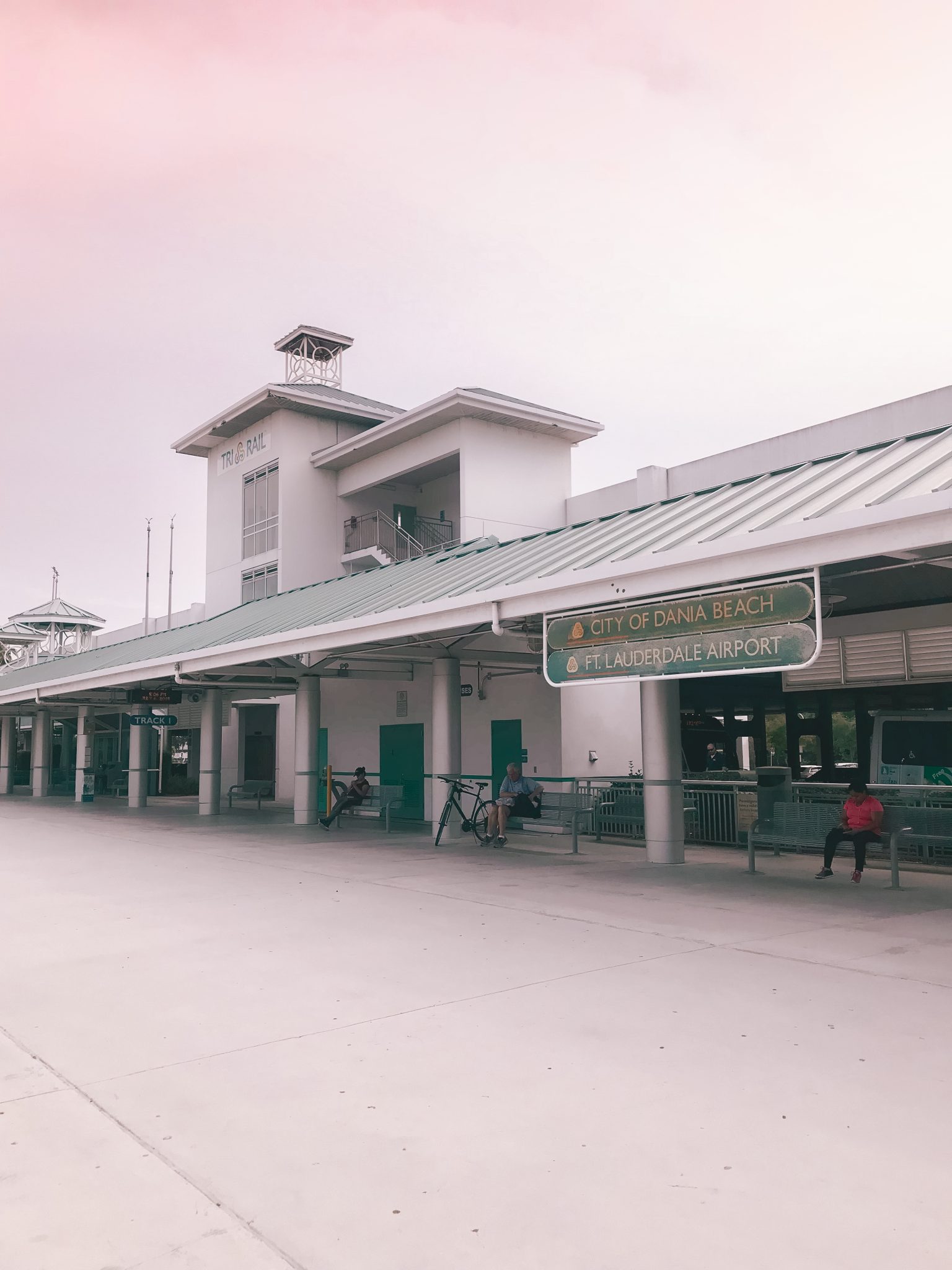 Verdict
If you have time to kill between your connecting flight, I'd recommend taking the train versus the Uber. However, if you're in a hurry and traveling during non-rush hour and can afford to splurge then go for the Uber ride option. Also if you are carrying a lot of stuff, I'd highly consider taking Uber as well to avoid being hassled.
The practical girl in me kills me knowing that I can only spend less than $5 for the train ride. I'm sure by now, you have guessed that I took that route. I skipped all the rush hour traffic which I actually saw while I was on the train. On top of that, I made it in time for my connecting flight. My wallet was happy.
I hope this blog post helps you in any way (now or in the future) because while this was happening to me, I struggled to find any content that gave me direction on how to get to my destination. I even scrolled through three pages of Google searching for results and still didn't find any relevant content. Thankfully, I've met a few beautiful earth angels and they helped me get to where I needed to be.
XO,