What are Media Kits?
Media Kits are documents that highlights who you are, what you do, and the services you offer. This is extremely important if you are considering on doing sponsored posts on your site or social media channels. Consider it another form of resume or portfolio. Brands are more favourable to bloggers who have a media kit. This gives them an overview of your website stats, total social media reach, brand voice, and companies you've worked with.
Plus, let's face it, a blogger is more put together with a media kit! Your design of your media kit also sets you apart from other bloggers out there.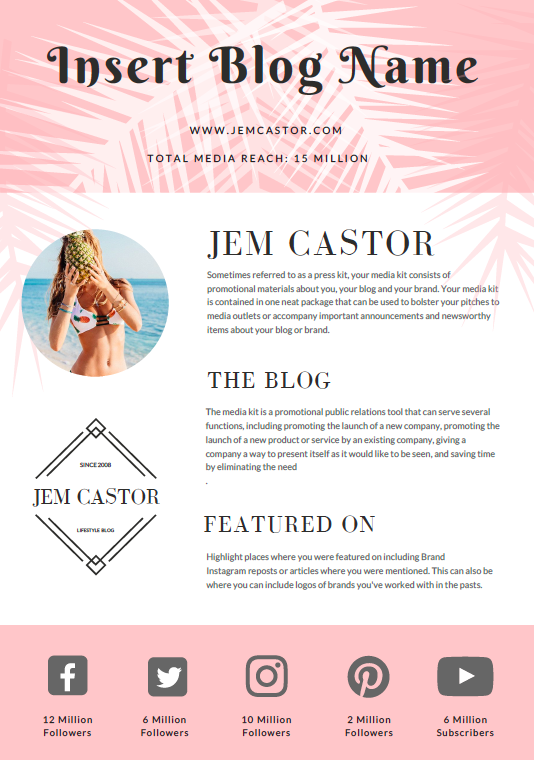 Media Kit Dos:
Add stats that are easy to read and highlight your success ie. pageviews
Add images that makes your media kit more appeal
Include a summary of who you are
Highlight brands you've worked with in the past. Use logo or testimonials
Media Kit Dont's:
Make it confusing for the reader. The simpler the better!
Overload it with statistics.
Go beyond two-pages

Note: The Printable is in PDF format. More format will be provided soon.