"Life and time are the two best teachers. Life teaches us to make good use of time and time teaches us the value of life." – Anonymous
2017 went by quicker than we can all imagine. Some say time flies when you are having fun but to me, 2017 was truly remarkable. It's been filled with unexpected ups and downs.
This time last year, I had no clue that I will be making the biggest leap of my life in a few weeks' time. As some of you may know, this time last year is when I received an unusual inbox from a recruiter interested in hiring me for a marketing manager role to open a new resort. I initially took it as a joke or better yet I thought it's a spam mail but little did I know it was my ticket to my longtime dream which is to work on an island (or somewhere sunny) without sacrificing my hard earned career. The rest is history…
I said that too early but my move to the Cayman Islands was just a start to an exciting yet fulfilling adventure of 2017. In a few seconds, I'll give you a run-down of how my year actually went. It was filled with what I call…middles.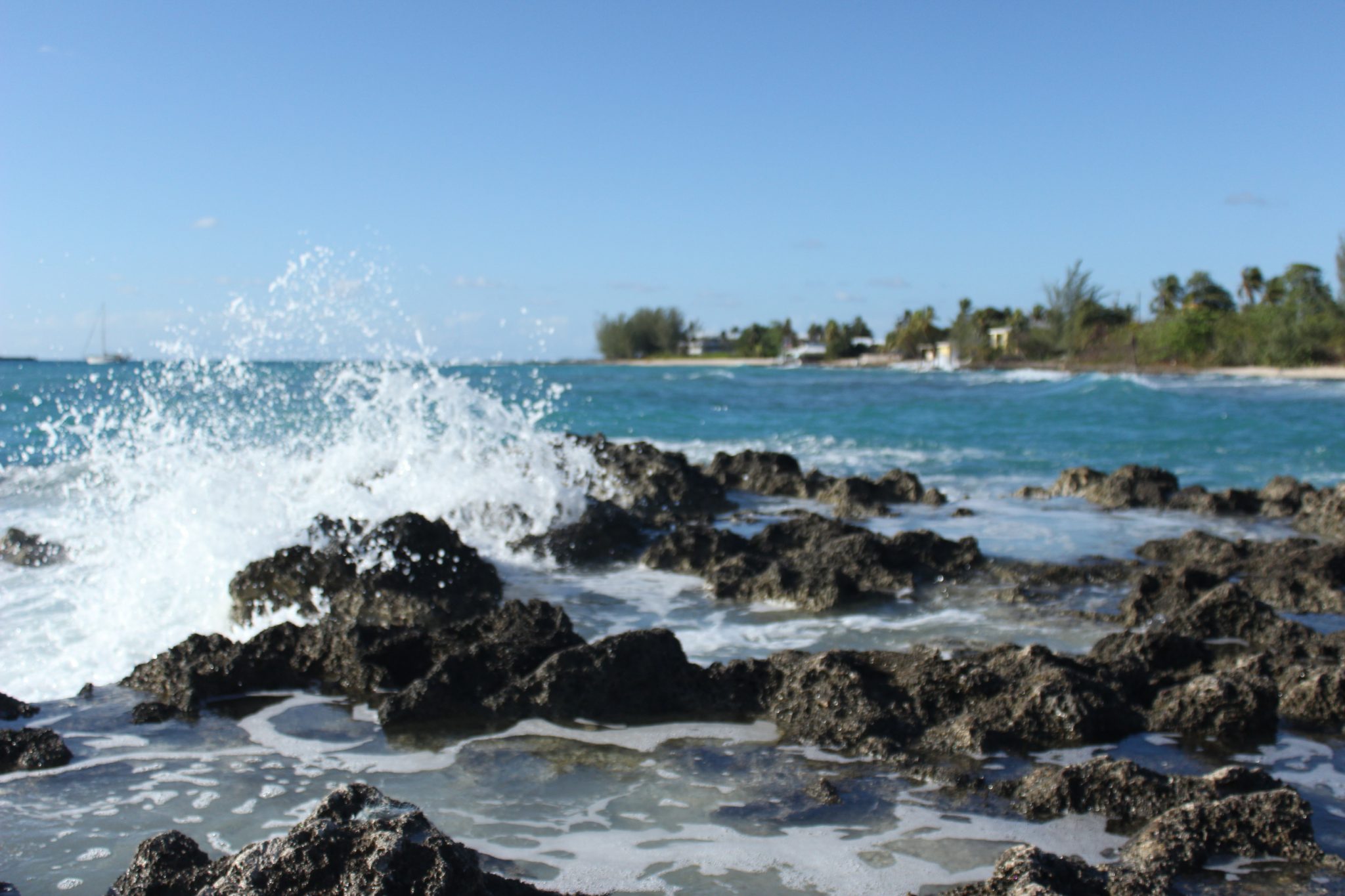 JANUARY: GO OR NO GO?
This is the start of winter in Toronto and this is the time where I was buried in sheets, mostly in tears, thinking what are my options: do I take the risk of moving to the Cayman Islands and leave my family and friends behind? Will I be able to save my relationship if we go through a long distance relationship or is it time to say goodbye to my four-and-half years of happy relationship? I have traveled alone so many times but moving on my own in a place where everyone is a stranger is not a decision I can take lightly. I do not have a return ticket so if things don't work out with my new job, I have to be able to stick with my decision and its consequences.
It's a decision that seems simple to others but for me, I needed to run all scenarios in my head to know I am doing this because I truly want to.
FEBRUARY: THE LEAP
What do I have to lose? I can't look back every single time thinking what would life be if only I said yes to that opportunity so I took the biggest leap of my life. I signed my contract and made my life fit into three oversized pieces of luggage. I bid my farewell to my dearest family and friends as we head to the Cayman Islands. Antonio also decided to purchase a round-trip ticket and help me transition on an island for a few weeks until I'm ready to be on my own.
This month was filled with unexpected transition. From city life to island life, everything was incomparable – good and bad. We opened our resort and there goes my first time to ever be at work for 21 hours straight and the beginning of my life filled with nonstop overtime. On the bright side, I found my earth angels and was able to secure my apartment the next day after arriving on the island and purchasing my dream (and first) car – mini cooper a few weeks later.
MARCH: ON MY OWN
I was on my own as Antonio headed back to Toronto and processed his work permit. He was given an opportunity to work here on the island, however, it is not his line of work. He decided that to him, an experience to work on the island and an opportunity to save good money are worth it than to pursue his line of work for now. He decided to take the leap with me.
This month was one of my hardest. I barely went home nor have time to visit the beach. It was again another month filled with work. Along with being homesick and transitioning to an island. It was a tough month but I stayed optimistic and went to work with a smile every day.
APRIL­­­: FIRST EASTER WITHOUT FAMILY
A month filled with connections and new friends. We are slowly getting our way around the island and meeting new people. Our work friends are quickly becoming our island family – big brother/uncle, besties and little sister. We also met more Torontonians here and hung out with them more often.
There are two things that are big here on the island: Easter and brunch so we decided to experience our very first brunch on island at the Ritz. Boy, was it good! In fact, it was excellent! But as a quick tip, try not to look at your Canadian credit card conversion because it will certainly make you cry. We sure did! It may be our first and last holiday brunch experience aha (at least at the Ritz Carlton).
MAY: SURPRISE VISIT HOME
The transition for me was getting harder each day. Work was piling up even after working over 10 hours per day, I'm missing my family by the minute, other people's work ethics/values were clashing with mine and I'm also adjusting to living on an island and moving in with someone for the very first time. It was happening all at once and I must admit, I broke down so much this month, I couldn't even count it.
To lighten my heavy heart, I knew I need to take a few steps back. I decided to go home and surprise my family for the weekend. It was perfect timing for my grandpa's 90th surprise birthday. This was the best decision ever! I appreciated my life from the distance and reminded myself why I had to make the sacrifices I am making to date.
To watch my surprise video, click here.
JUNE: HUSTLE + DO WELL DRESS WELL'S VISIT
Back to the hustle and the grind. I had my business bestie, Chanele McFarlane (also known as @dowelldresswell), visit me and we had elevated our friendship to a whole new level. We've done everything we can on island – rain or shine. From Netflix, brunching, road trip, dinner dates to beach bumming. This is definitely one of my favorite island memories and I was so happy that she was able to visit me at my second home.
JULY: CASTORS IN CAYMAN + 29TH BDAY
Birthday month is what I call it. Despite the craziness of my then workplace, this month happened to be the best month of the year for me. Even before I decided to sign my contract and move to the Cayman Islands, my family knows how much I love birthdays so they've all blocked their calendars and made it happen financially. Before I know it, they've all agreed to be here on my birthday before I even signed my contract! Haha, only my family.
We showed them around the island, spent countless beach time together, and went on our first boat trip as a family together. Above all that I got to hug both my nieces so tightly. This trip also made my relationship with my parents closer than ever before. All of which I could describe was the best birthday gift I could ever ask for!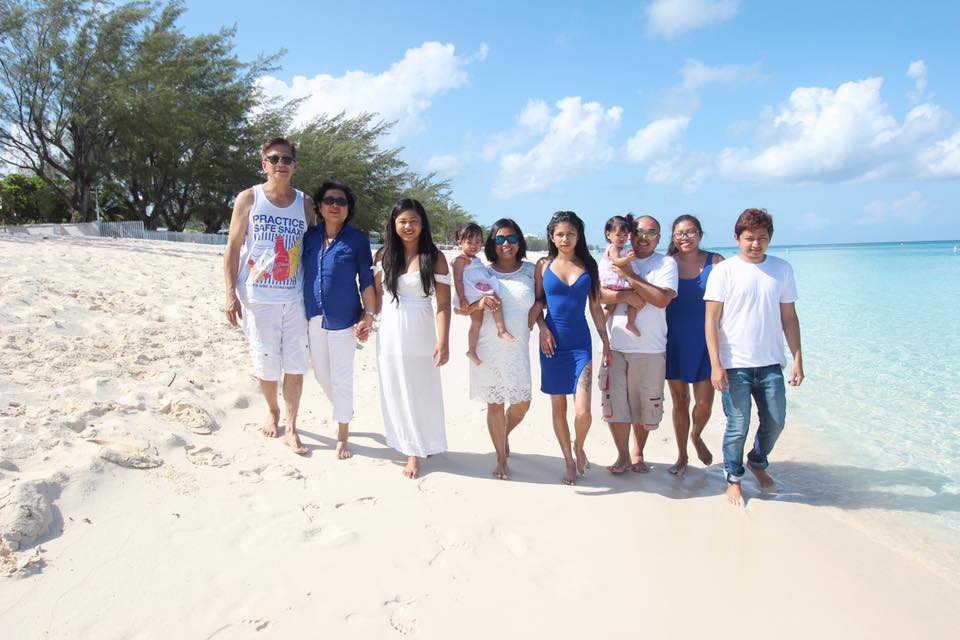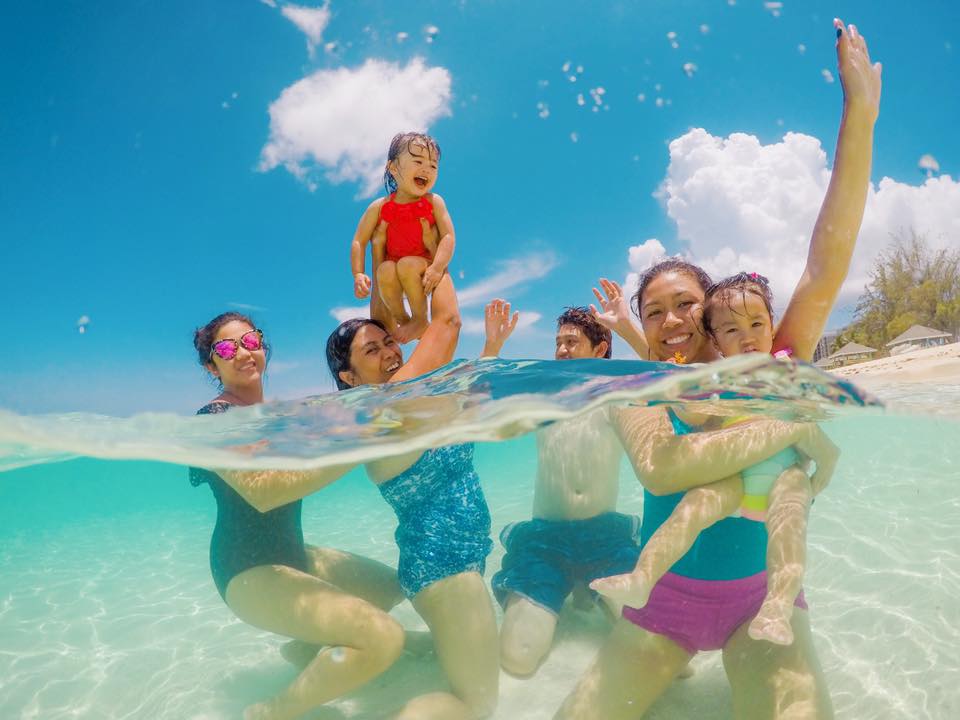 AUGUST: FIVE YEARS ANNIVERSARY
August was another big month for me as Antonio and I celebrate our five-year anniversary. The longest relationship I've ever had. I always say it's a part of my life that I didn't see coming but it's the less stressful, filled with fun and the most mature relationship I've ever had.
We decided to celebrate it by spending time in Miami which gives us both the city and beach vibe feels. If you recall my Miami Anniversary blog post  where we went shopping under the sun, drove around in a convertible and made new memories.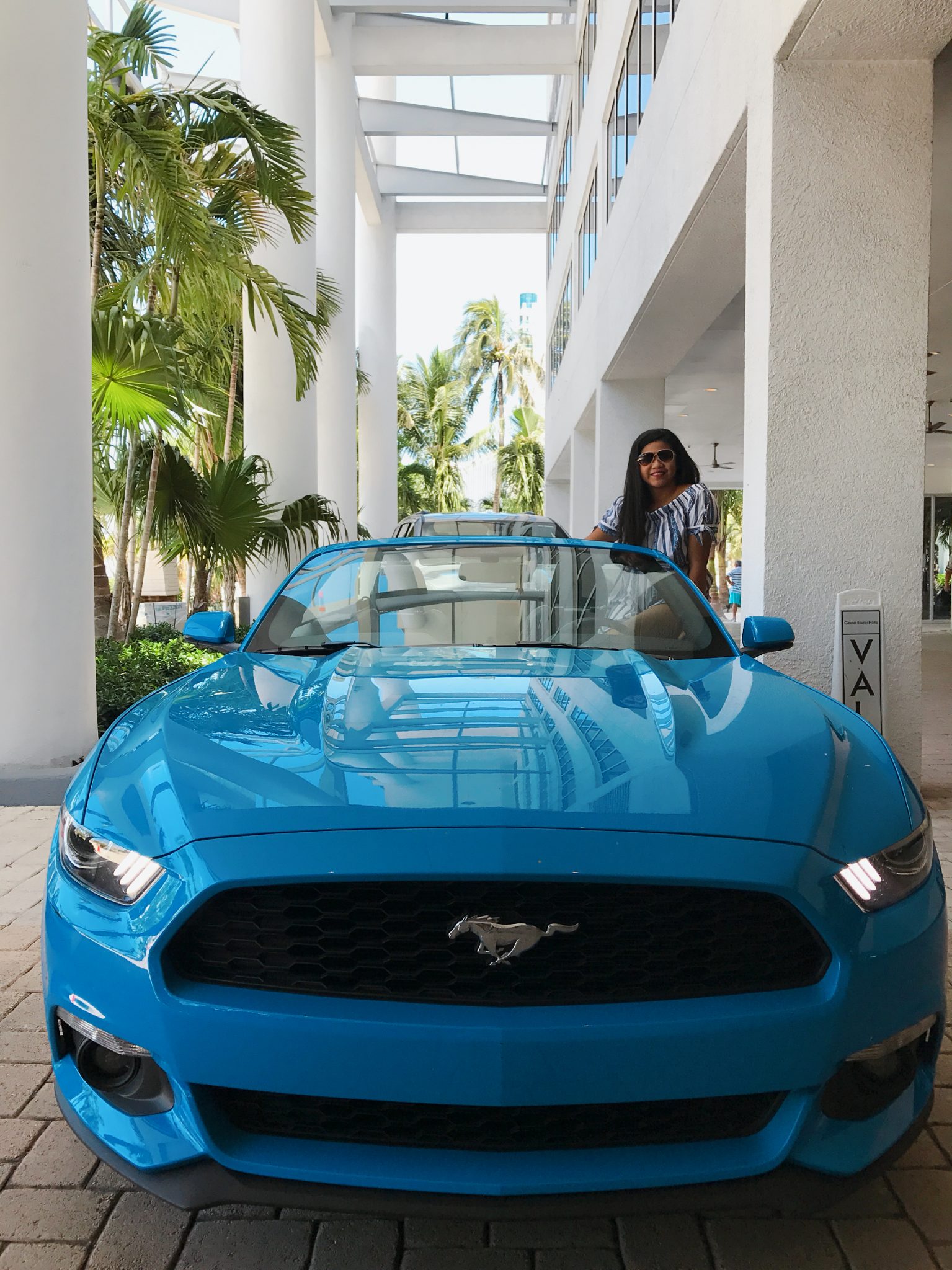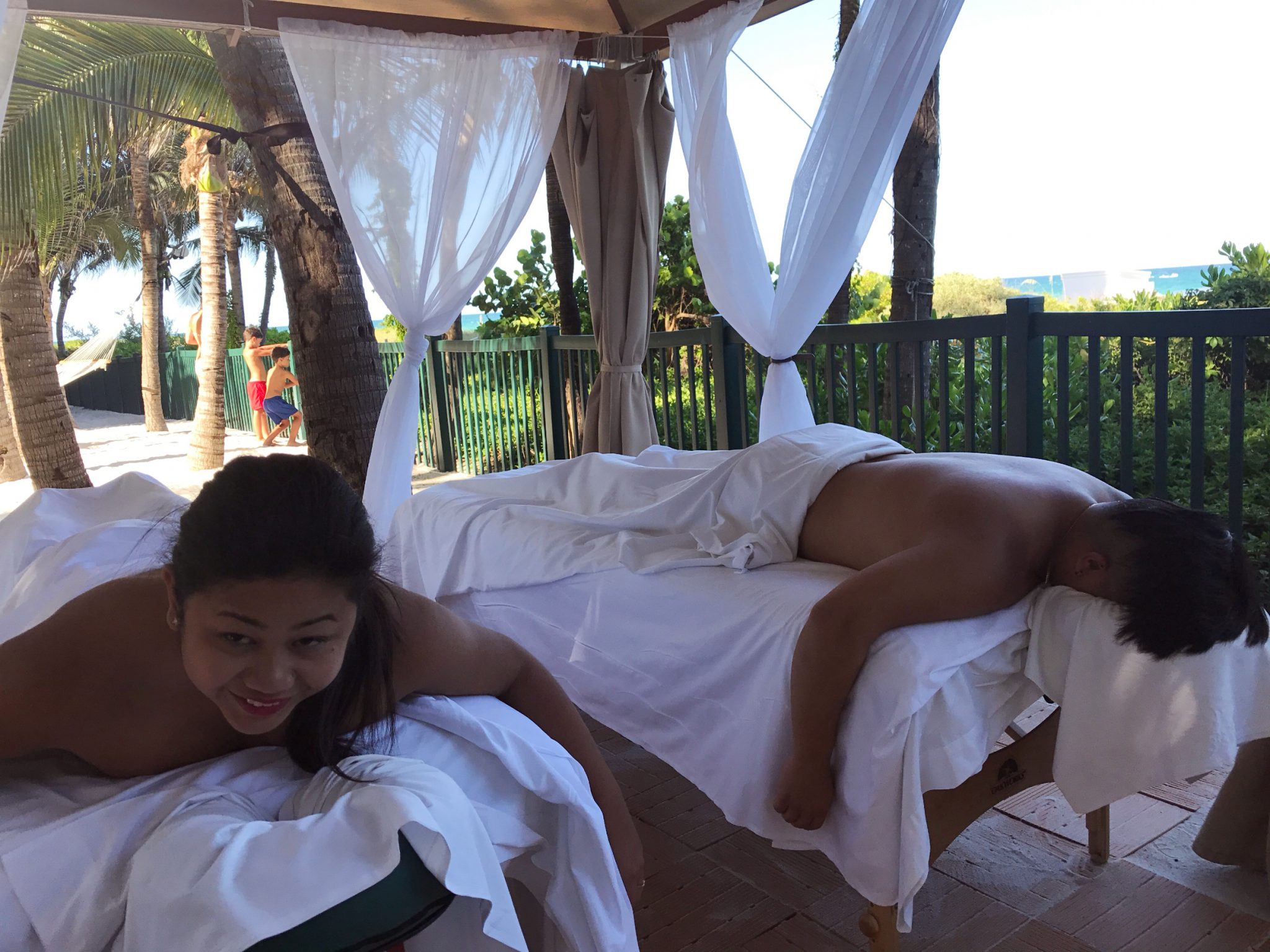 SEPTEMBER: BLESSING!
Started the month with great news! I accepted an offer to one of the Cayman's reputable financial company as a Senior Marketing Executive.
The seven months of hiding my emotions and my near-depression moments behind the bright smiles and positive affirmations has finally come to an end.
I have never burned myself out this much in my whole life compared to the last seven months. It was so devastating to be living on such a beautiful island but I barely see the beach. I cry from frustration on weekends because I can't even enjoy my breakfast due to the number of petty emails and controlling WhatsApp messages. Those are among few examples as to why this month took a major turn in my life. In spite all that tough moments,  I cannot disregard my great appreciation of my experience for the last seven months as I've learned three important life lessons below:
Some battles are not worth taking.
To trust my journey even when it seems impossible.
My integrity is not something people can buy and never let anyone tarnish it for their own personal gain!
I closed that chapter in my career with positivity, finished all my responsibilities with flying colours and most importantly leave with my heart filled with gratitude. Afterwards, I head back to Toronto and spend time with family and friends while I wait for my new adventure to start.
Ps. Sadly, as soon as I landed in Toronto I found out that my grandma passed away an hour before I arrived. We went straight to the hospital so I am able to hug my grandma one last time. Truly, this year is a complete rollercoaster.
OCTOBER: THE WAITING PROCESS…
A month has gone by and my work permit is still in the process. I used this time to be with my family especially with my two growing nieces. For Filipinos, Thanksgiving isn't really big for us but this year we decided to celebrate it knowing I may not be with my family for Christmas. Simply said I used this time to catch up with my friends and blogger friends.
This time was a bit tough as I was getting anxious to start my new work. Also not knowing when I will leave gives that uncertainty which was hard to deal with.
NOVEMBER: ALMOST TIME
Another month has passed and I still don't know when I will be leaving Toronto. It was tough as I was getting unmotivated considering I haven't been working for almost three months. My personality is used to hustling and back-to-back things to do. Above all that, it was getting tough financial as I have to pay bills in the Cayman Islands and Canada. Thankfully, with the help of my friends and family, I was able to push it through and focus more on the positive. I decided to enjoy my extended vacation and kept myself busy with my blog.
Finally, the time has come and by November 29, my work permit was approved! The happiness in my heart is filled with joy and I can't even begin to explain what I feel.
DECEMBER: SURPRISE, I AM BACK IN CAYMAN
Antonio has been so supportive during my delayed work permit process so I thought why not surprise him as my way to say thank you! Besides I was never successful every time I try to surprise him and this time, my chances of surprising him are high.
I decided to provide him wrong information about the work permit and advise him that I wouldn't find out what is going until the week after but little did he know that is the day I am arriving on the island. Fast forward to December 2, it was such an experience to surprise him especially after being randomly checked at the immigration and waiting for an hour for them to show up at the tennis court. It was a successful surprise!  To watch the full video, check out my first vlog.
The rest of the month, I spend exploring the island from a different point of view. Even before returning to the island, I decided to change my mindset and practice these three things: 1) Drink Less, 2) Get into routines and 3) Save Money.  We had a lovely Christmas and the best New Years Eve  by the beach!
SHARE YOUR 2017 MEMORY WITH ME
Comment below your 2017 most memorable moment, may this be a moment where you feel happy or the most challenging moment that you conquered.
I can't wait to hear your thoughts!