Last month, Antonio and I packed our bags and celebrated our 5 years' anniversary in Miami. We decided to briefly escape the island life and become tourists. Although there are tons of Miami hotel options, Grand Beach Hotel Miami immediately stole our hearts.
This incredible hotel in South Beach, Florida is in a terrific location, overlooking more than 200 feet of beautiful white sandy tropical beaches on the Atlantic Ocean. It was recently rebuilt in 2009 with Jacuzzi's, a well-equipped 24-hour gym, three different swimming pools and our favorite exclusive top floor tranquility pool. However, my ultimate favourite was the layout of our guest room! Did you know that in December 2015, the hotel had an exciting $10 million suite renovation? No wonder I almost did not want to leave the room and just stay in! (Of course, Antonio did not approve of that. He was eager to drive our rental mustang around!). Our room comes with gorgeous marble bathroom and powder room, panoramic floor-to-ceiling glass windows, lounge area, kitchenette, ample closet storage, and breathtaking view of the Miami bay views.
There are so many beautiful things I can say about Grand Beach Hotel Miami that made our anniversary trip memorable. From the amenities to the food, to the wonderful staff that goes above and beyond to make our quick Miami escape enjoyable.
Special mention to Eduardo from the bell/valet team for always greeting us with big smiles, recommending the best places nearby and for making us feel home. As well as Nancy from the Sales team for showing us around the beautiful property.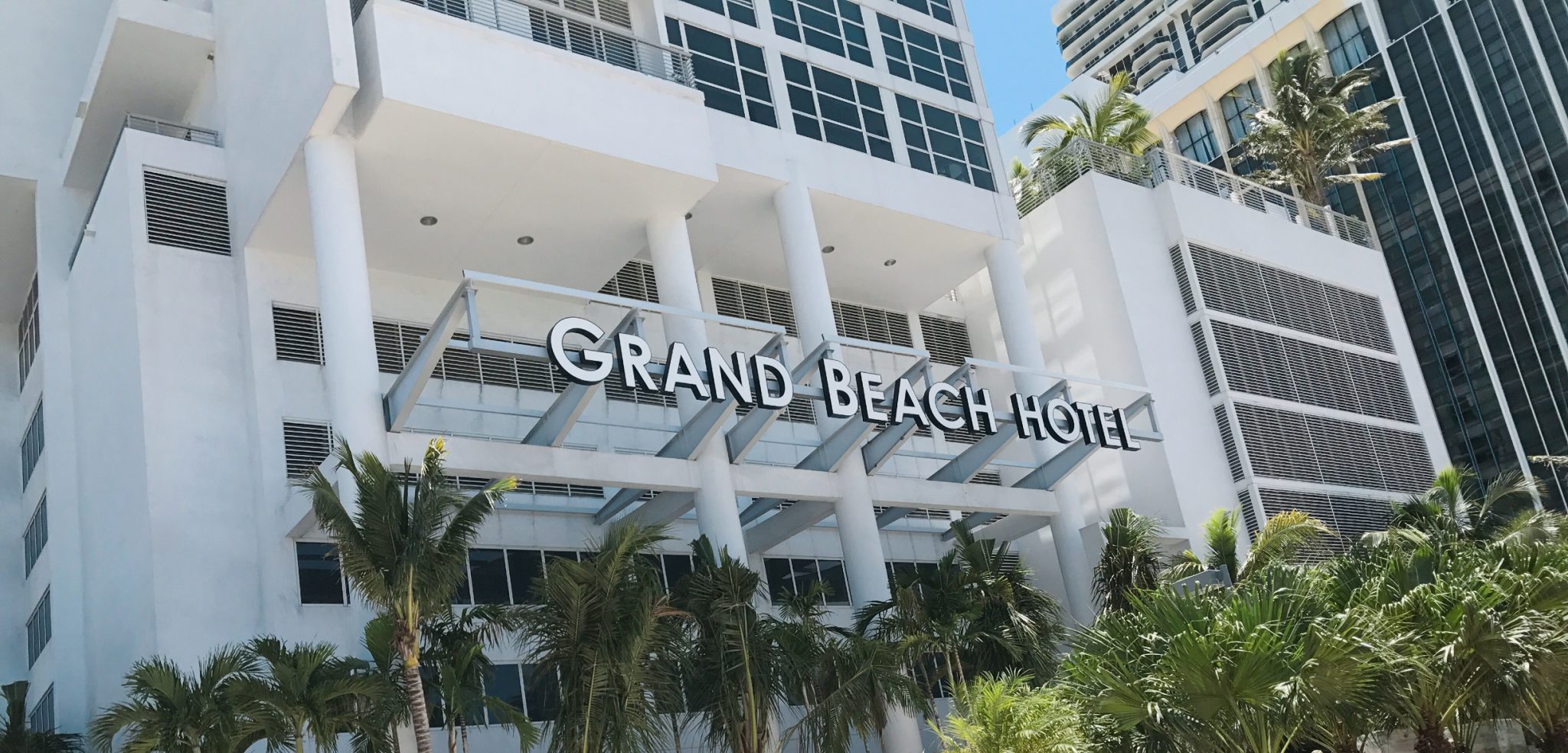 THE HOTEL
This hotel is perfect for families and couples visiting Miami. It's close to the airport, beach, and the nightlife but still has the quietness you are looking for by the end of the day to recharge. It's located conveniently close to everything. For instance, when Antonio and I got lost for the first time from the airport, we intended to go to Wynwood area for lunch instead we found our path to our hotel without the help of GPS. Meant to be?
Everything you need during your stay you'll find in this hotel. It was so heartbreaking every morning when we needed to get up and explore Miami. We truly wanted to enjoy the adults-only tranquility pool and lounge by the hammock but we can't be in two places at once!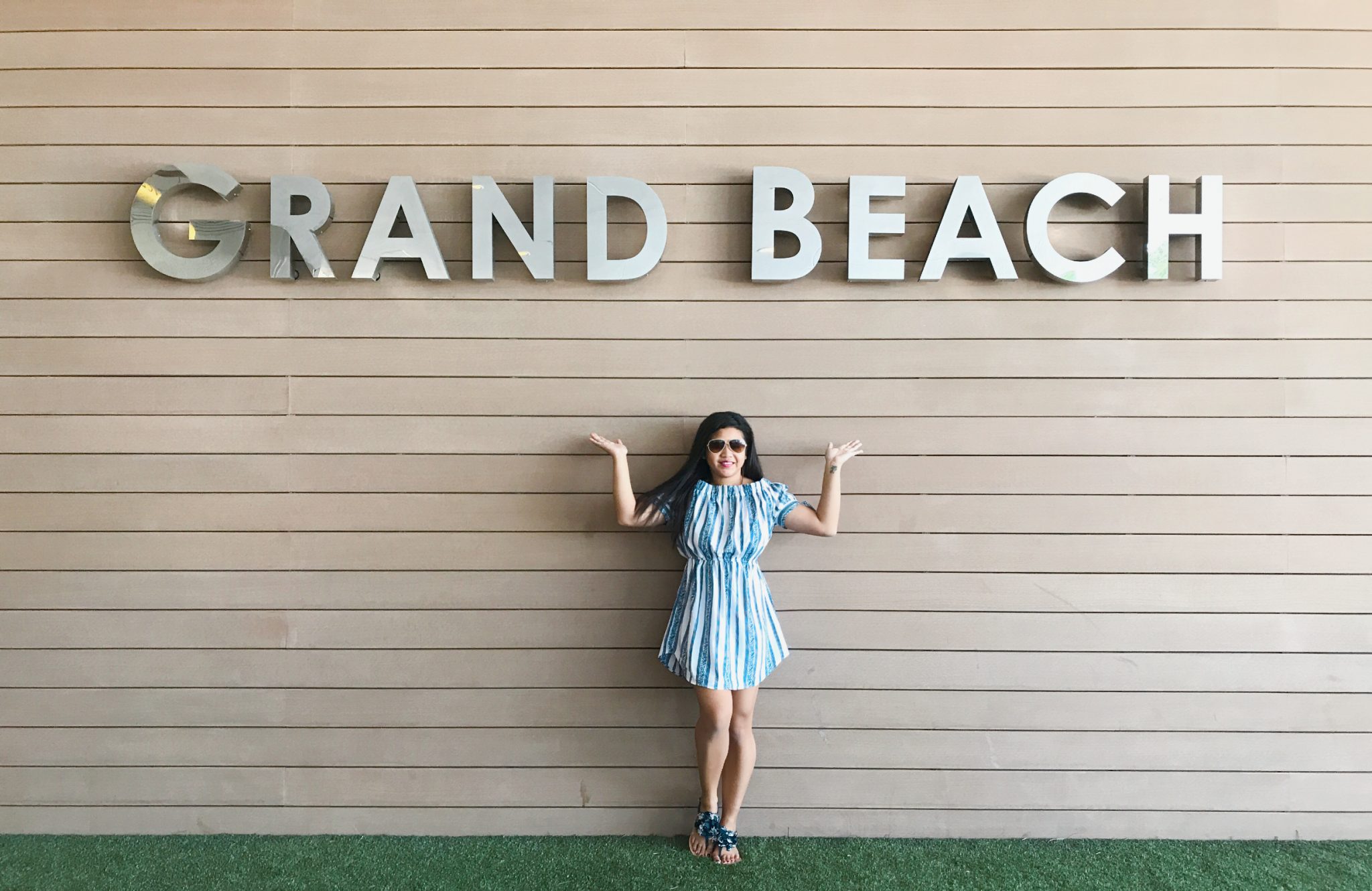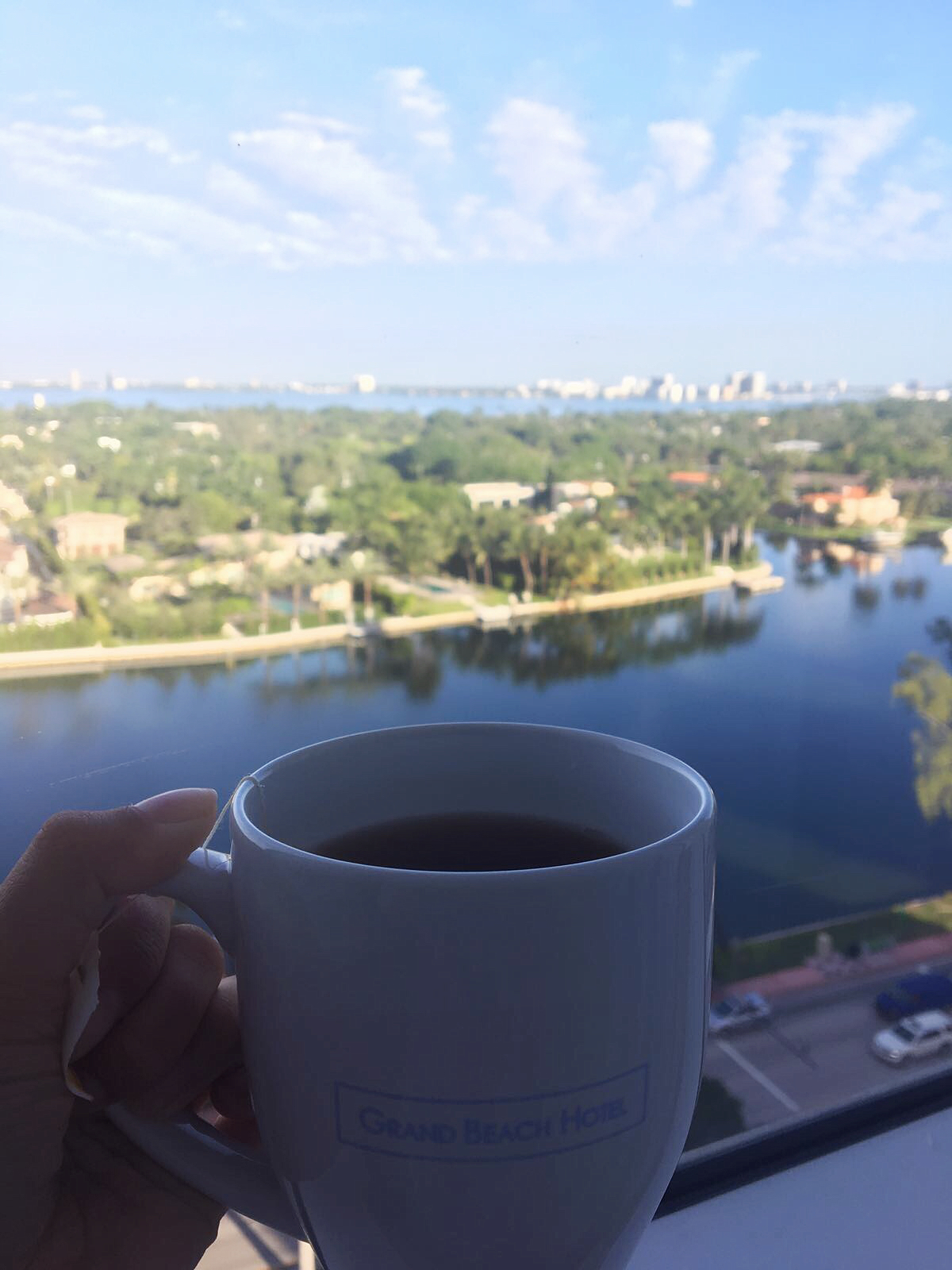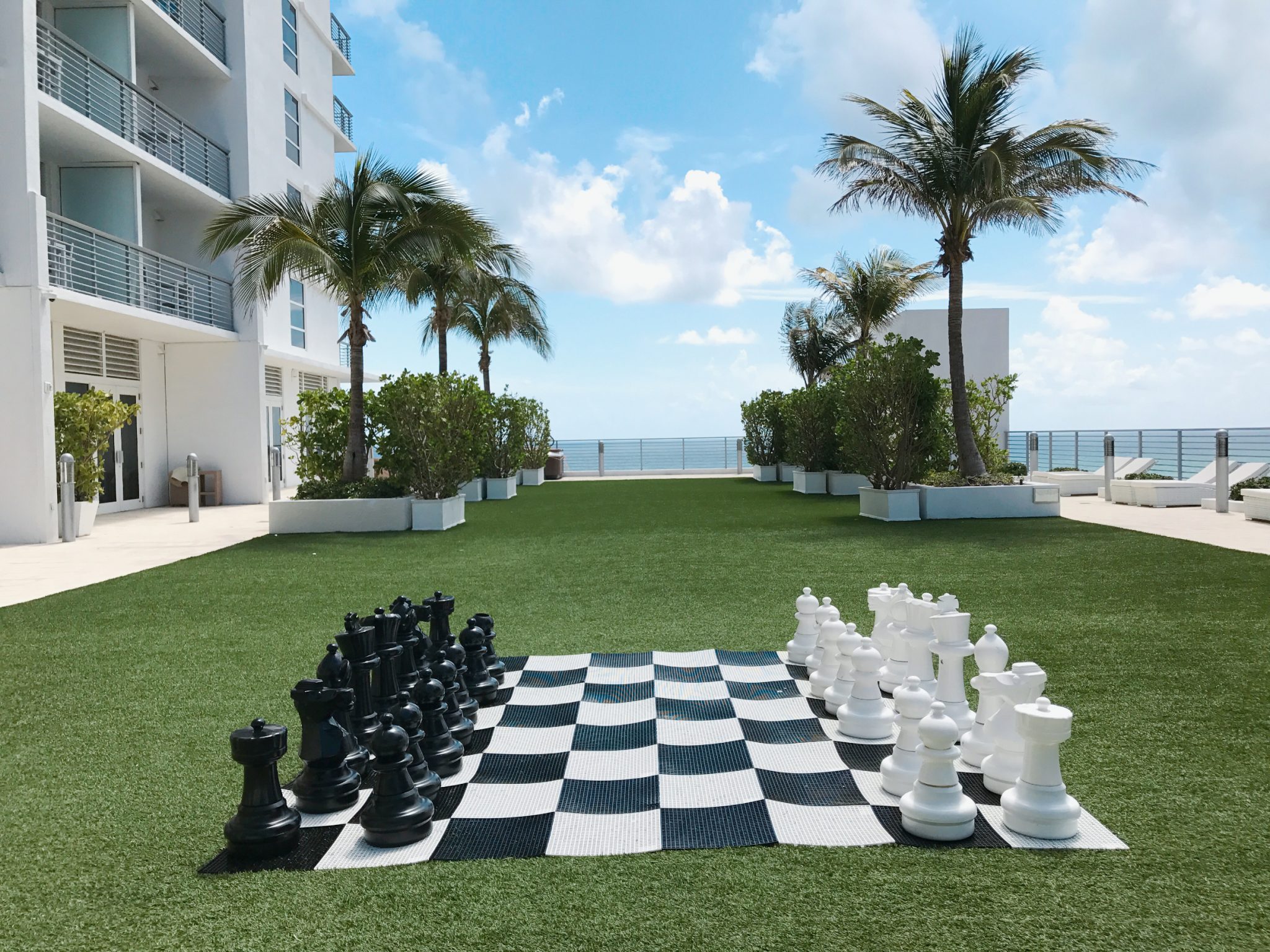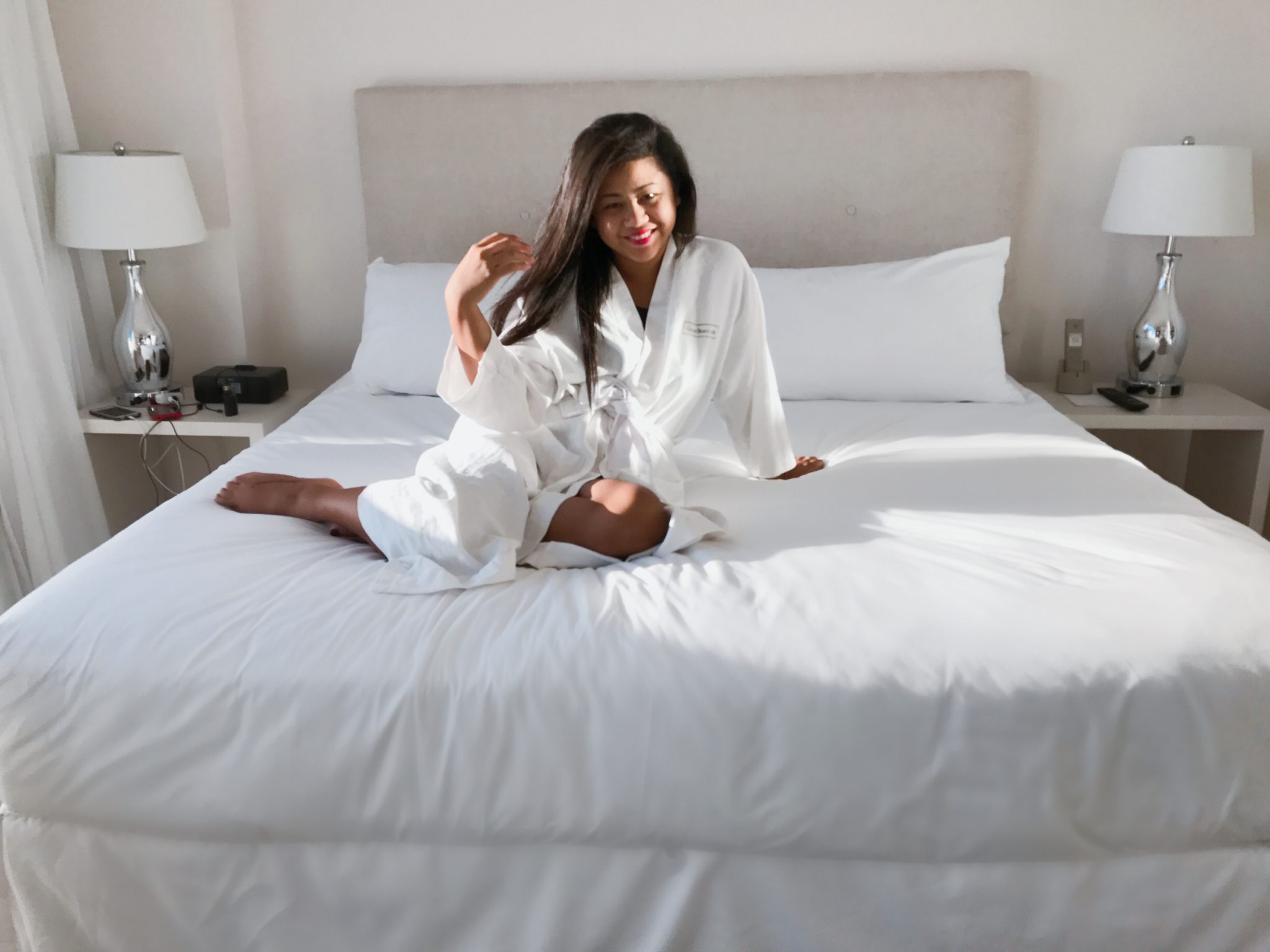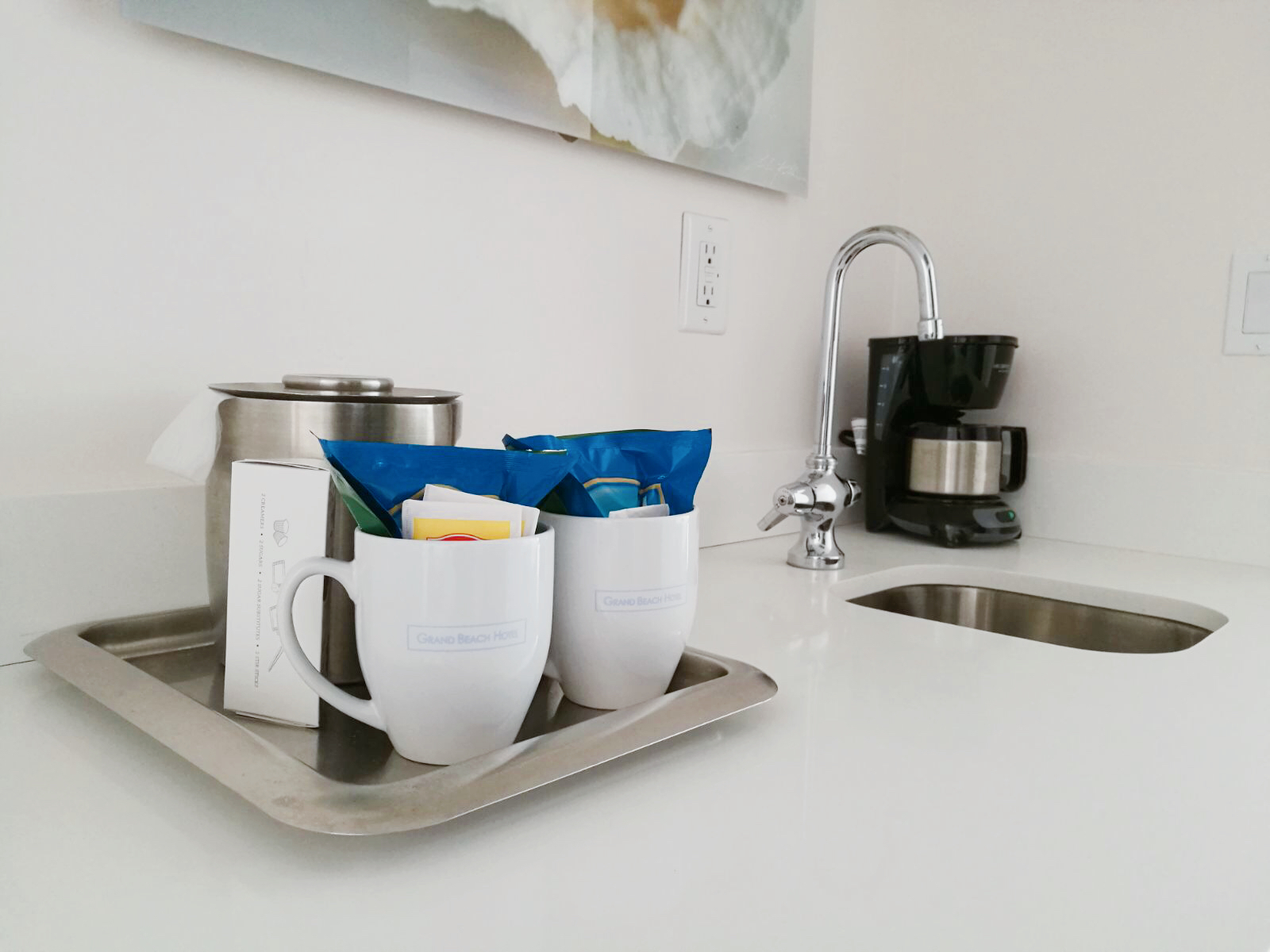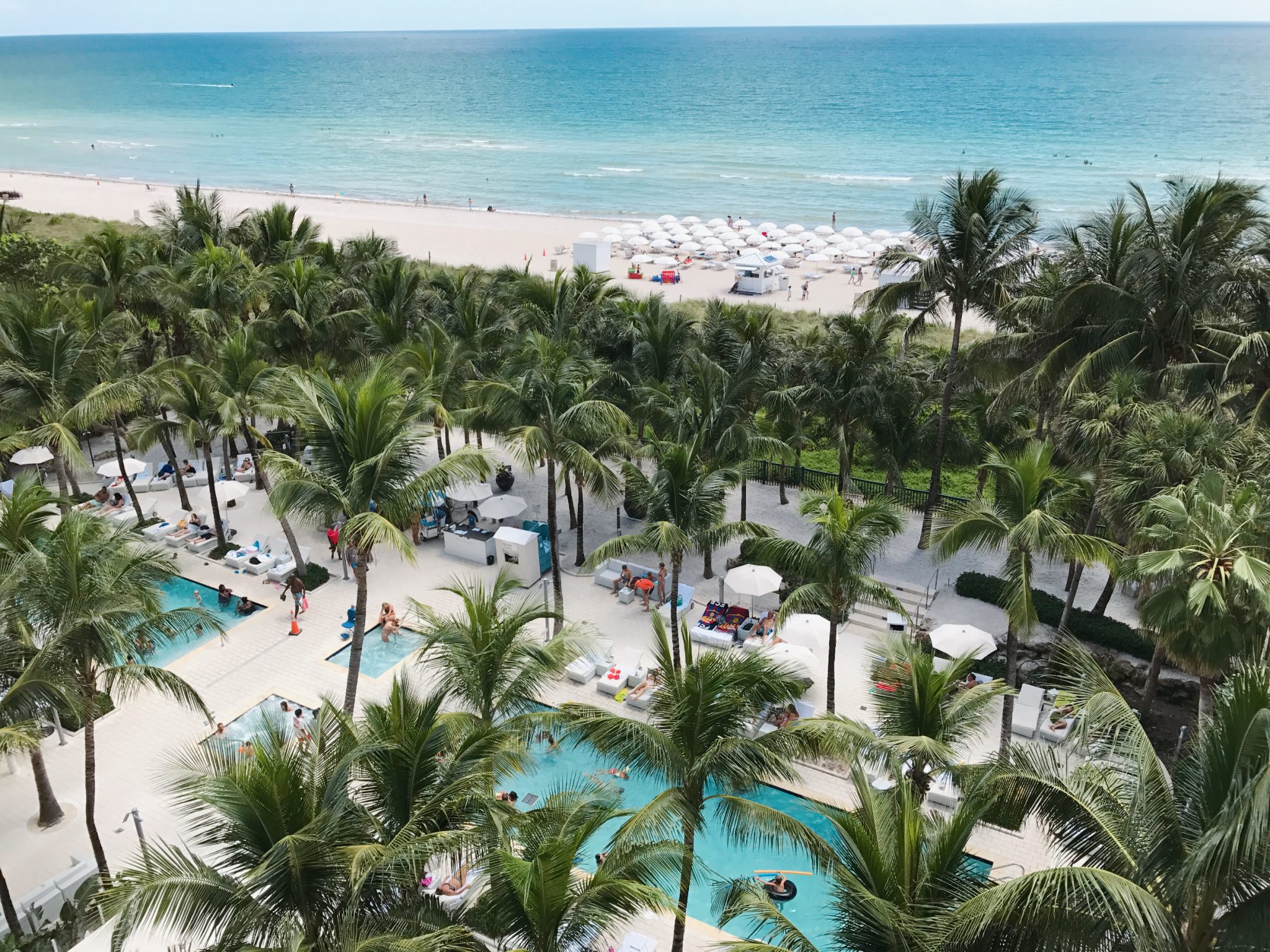 THE FOOD
Ah, the food. Prior to going to Miami, we initially had a list of food selections to try outside our hotel but because the options here were so good, we ended up enjoying their signature restaurant – Chez Gaston, Lobby Gelato Bar and in-room dining for the best breakfast in bed ever!
At Chez Gaston, Antonio picked the lunch special Lobster linguine and I picked the classic Margarita pizza. Upon arrival, we both couldn't believe what we ordered… in a good way. His lobster dish was so good, I wanted to take his plate and run away from him. My pizza was so fresh that I had more than my typical two slices. Absolutely delicious!
We were also in-and-out of the hotel throughout the day. We stopped by their lobby gelato bar to grab quick gelato and coffee/tea in the afternoon for a brief snack.
You all know that I always try the in-room dining in every hotel I stay at. For me, the best hotels have this option and Grand Beach Hotel Miami did not disappoint! I normally order our breakfast before bed so we don't have to worry about what to order in the morning when we are half-asleep. Sadly, we returned to our hotel after 2 AM and we missed the order time. Luckily, the staff went above and beyond and took our order. The next day, we woke up with the beautiful selection of coconut pancakes and fresh fruits in bed.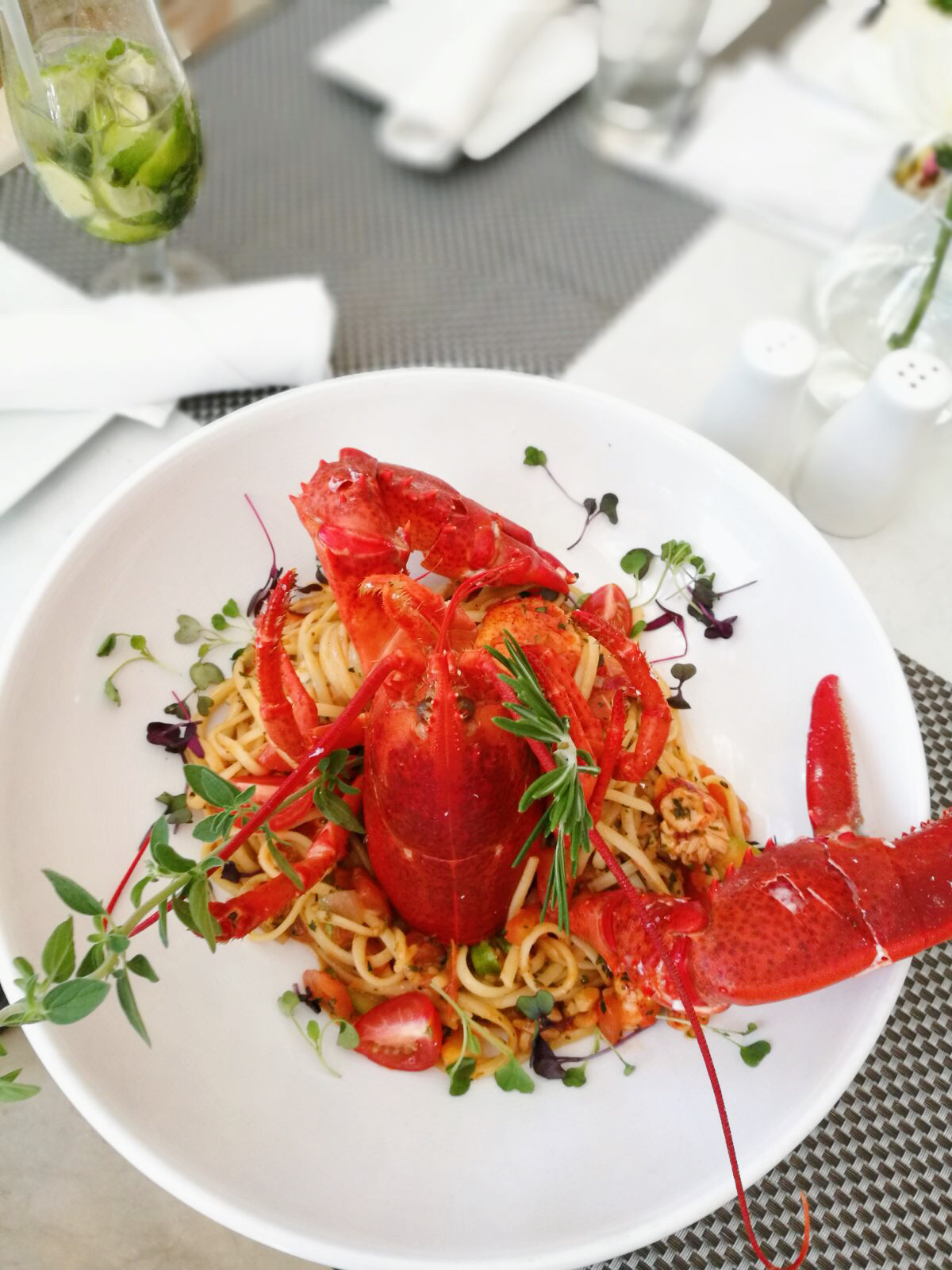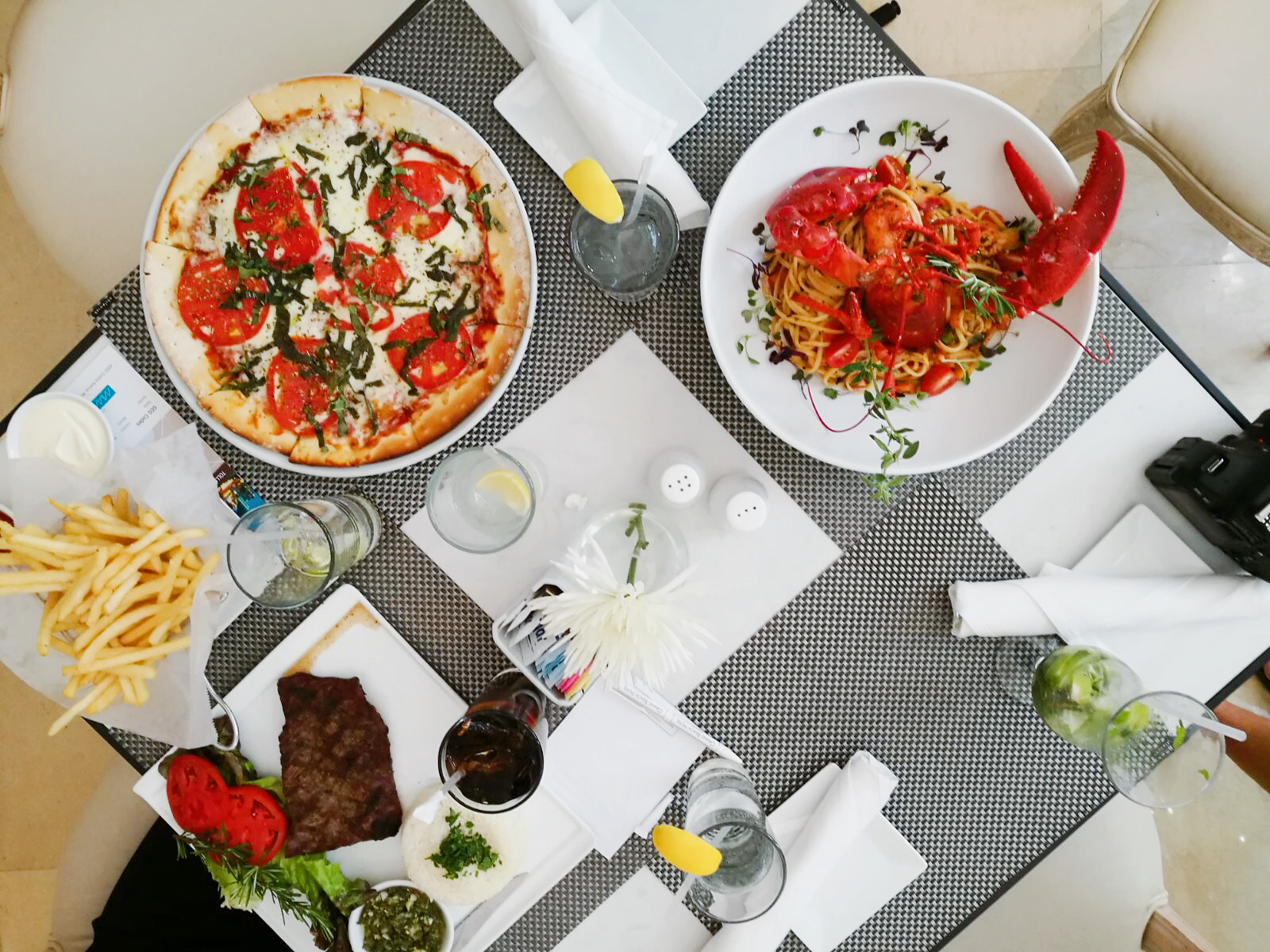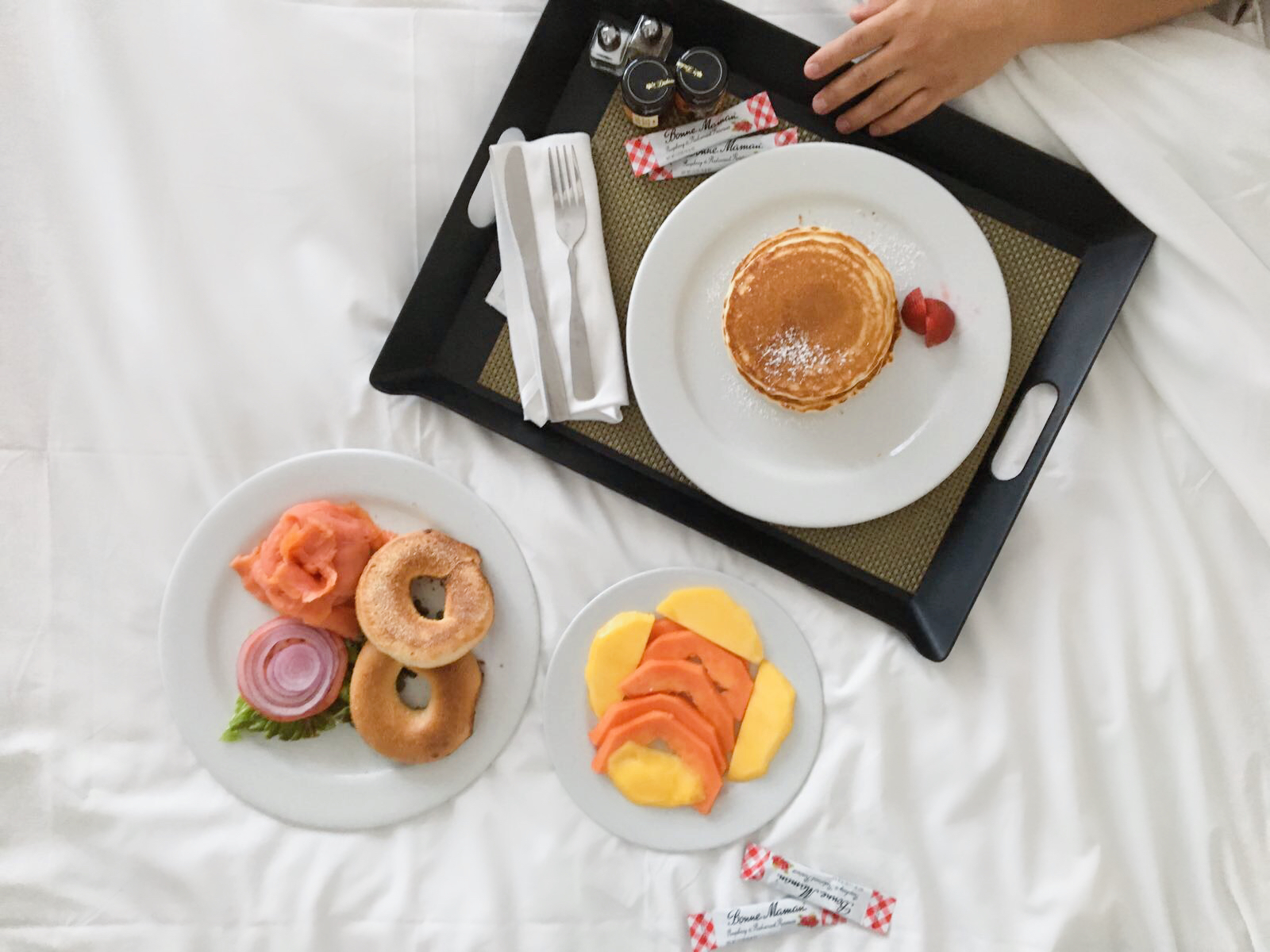 The Massage
Earlier this year, Antonio completed his 2.5 years of Massage therapist diploma and since then he haven't had the chance to splurge on a massage. So I thought, why not surprise him with a couple massage. It's also my excuse to get one aha!
We decided to get the pool-side massage to get our own cabana. Let me tell you, it was amazing! Antonio even took a little nap and of course, I did too! I'll definitely recommend getting this massage for anyone looking to relax during their trip! There is also an option for an in-room massage.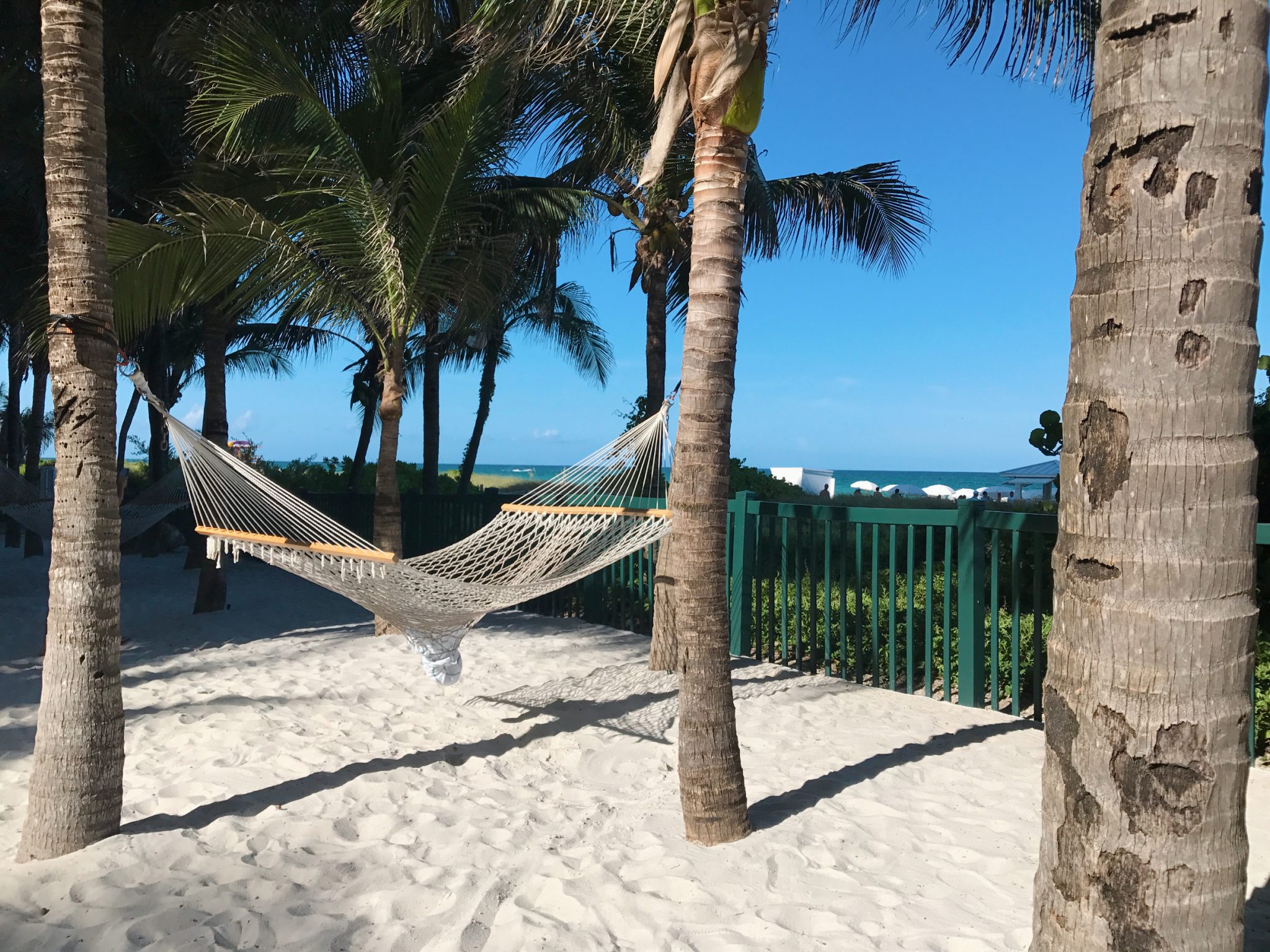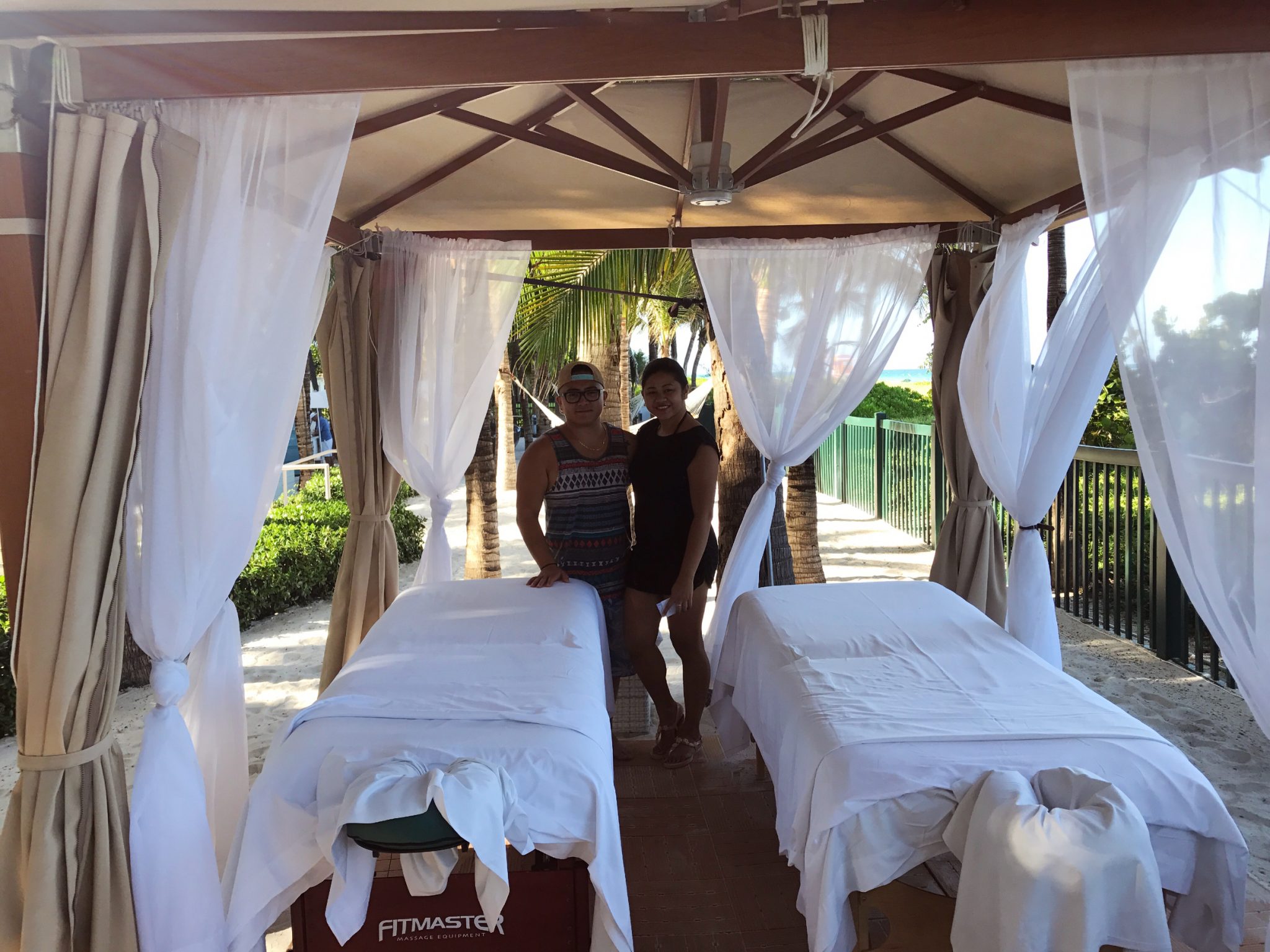 The Beach
Grand Beach Miami is located on Millionaires' Row and close to South Beach and the Miami Convention Center. There is also beachside pool cocktail bar that offers a variety of tropical creations, non-alcoholic refreshment, and fresh fruit smoothies.
Truthfully, we did not spend that much time on the beach as most people do. Of course, we are spoiled with the beaches in Grand Cayman so instead, we wanted to explore the city. However, I wanted to spend a little bit of time highlighting the beach even though we didn't dip our toes in the sand we did love going to the 7th floor to watch the breathtaking beach views.
Overall, we had the best time during our stay in Miami and without staying in Grand Beach Hotel Miami I doubt we would have the same experience. Thank you to GBHM family and their stay for making our anniversary memorable!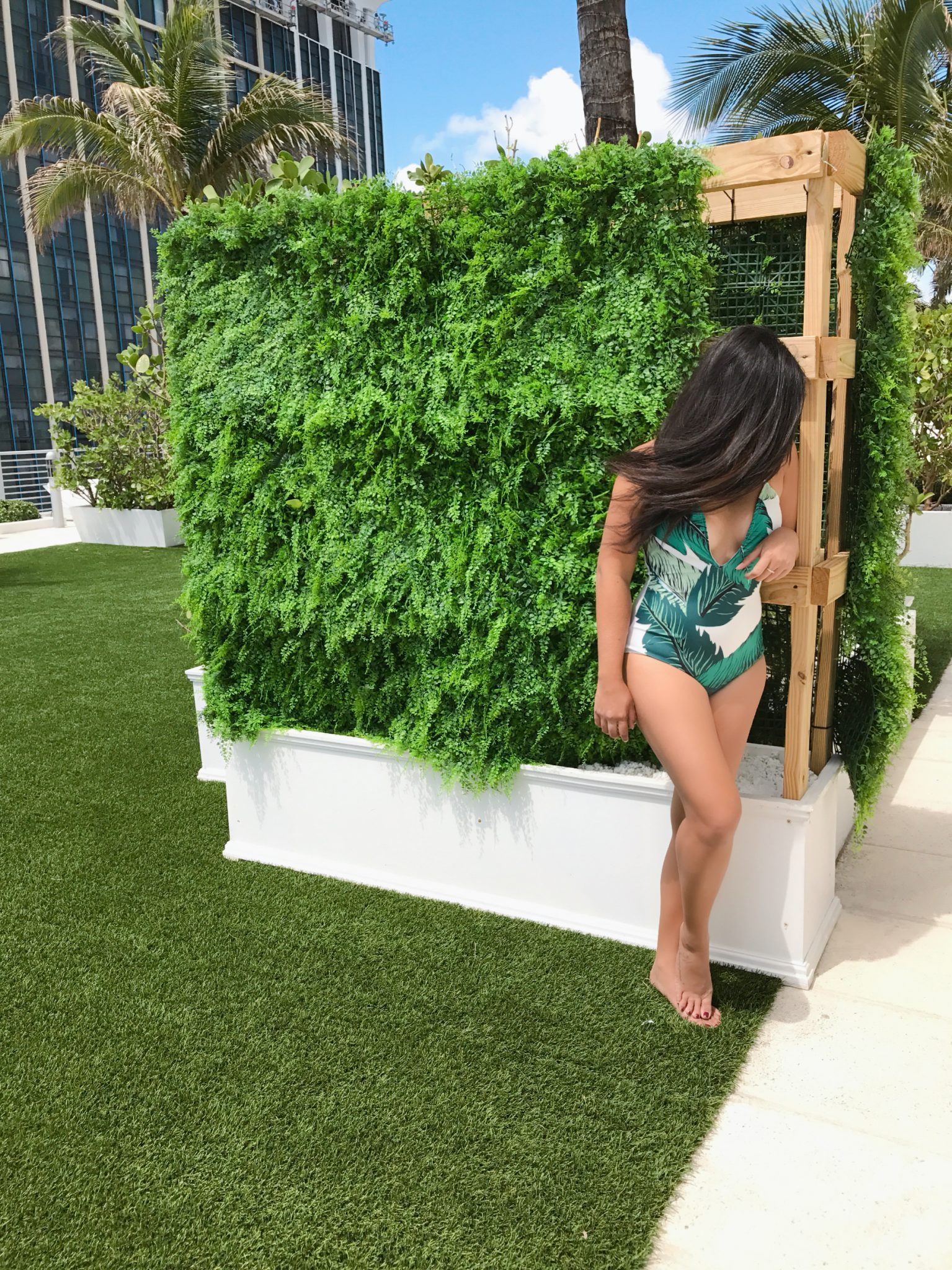 ***HURRICANE IRMA RELIEF***
As you know, Hurricane Irma recently damaged some parts of the Caribbean and Florida. It breaks my heart that we were head over heels with the city, but seeing the casualties was just too much. There are ways to help those affected by the hurricane during this time. Please click the links below to find out more information on how to help.
Red Cross | Go Fund Me | Global Giving | Unicef |