"There is no other way to rock this year than to Sparkle in your own way." My year started as sparkly as it can get, and most people feel that the decision I recently took in my career was bold and inspirational. Thank you for all those kind words but I have to admit my bold decisions in life is mostly inspired (or mirrored) from no other than my hero, first best friend and the woman I always look up to… my mom.
The Story Behind the Pretty Red Sparkle Ball Earrings…
Early this year, I had an opportunity to work with the Canadian jewelry brand that believes in empowering women, Hillberg & Berk. They support women through education, inspiration, and contribute to wonderful charitable organizations locally and internationally. How can I resist that opportunity? So I joined the Galentine's movement. You've seen this on my Instagram but just to give you a back story, the amazing team from Hillberg & Berk and their PR gifted me with two pairs of their red Sparkle Ball earrings. Perfect! Why? Well if you think my color obsession is insane then wait till you met my mom! She is obsessed with red more than I am with pink.
This decision was both easy and hard at the same time. I come from a family filled with strong, amazing women and it was tough to choose one BUT at the same time, I knew I had to go to the origin. My mom has been my rock. In fact, she is the rock of everyone she knows. Most people joke around that I look identical to my mom and I don't mind it one bit. As I grew older, I am more grateful whenever I hear "you look just like your mom!" My love for traveling alone, taking bold career choices, superb work ethics, and the list goes on are the important life lessons my momma taught me. I can talk endlessly about my mom but I think you all get the picture!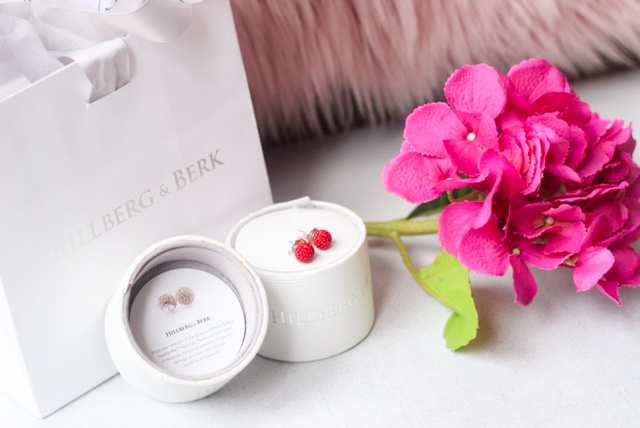 More about the Hillberg & Berk…
One thing I love about this brand is their belief that every woman should possess self-confidence, an optimistic outlook on life and several pieces of beautiful jewelry that she truly loves. Above all that, they believe in practicality. Many pieces can be worn several different ways, allowing for individualism and simple day-to-evening transition.
This March…
On the 8th of March, we all celebrated International Women's Day. Having Hillberg & Berk as a big advocate of women, they introduced the Celebrate Your Power campaign where each purchase of the Venus Necklace in the month of March, they will proudly donate $80 on your behalf to one of our pillar causes (Women in AG, Fast & Female, and Canadian Women's Foundation) dedicated to empowering women in Canada.
Now it's your time to join the movement, who are the incredible women in your life that you look up to?