Pink. Peonies. Pink. Jem. Yup, that makes a total sense! When I recently had an opportunity to collaborate with L'Occitaine, my heart is set on their Peony Perfecting Collection. Not only is it pink but because peony is a velvety petal suitable for a perfect-looking skin.
Did you know: Peonies are the floral symbol of China, the state flower of Indiana, AND the 12th wedding anniversary flower. via teleflora.com

Peony Collection Line-up
Peony Perfecting Toner (Retail CAD for $30): Enriched with a skin-perfecting Peony extract, this toner completes the cleansing process, helping to soften and refresh the skin. It contains Geranium floral water to soothe, balance and neutralize drying effects of water. After use, the skin's texture seems smoother, pores appear less visible and the face is prepped for the next steps in the skincare ritual.
Peony 2 in 1 Perfecting Scrub (Retail CAD for $32):

 This innovative gel formula transforms into oil to effectively clean and gently exfoliate the skin. Enriched with a perfecting peony extract, a micro-exfoliating agent and scrubbing micro-granules gel, help rids of the skin from impurities and dead cells to reveal a perfect-looking skin. The formula in this 2-in-2 gel can be used as a mask for a more intense exfoliation.
Peony Perfecting Make Up Remover (Retail CAD for $28): This make-up remover with a glide-on and fresh gel texture removes impurities and make-up from the face, the eyes, and the lips. Enriched with a skin-perfecting extract, it leaves the skin clean, supple and velvety.
Peony Perfecting Mist (Retail CAD for $25): This multi-purpose, easy to carry beauty mist refreshes and helps beautify the skin, any time of the day. Delicately scent and ultra-fine, it tones, hydrates, helps to refine skin texture and fixes make-up. The skin is refreshed, beautified. L'OCCITANE has succeeded in capturing the ultimate moment of beauty during the blooming of the peony from France's Drôme region, to extract its perfecting essence.
Did You Know: In ancient times peonies were believed to relieve headaches and help with asthma.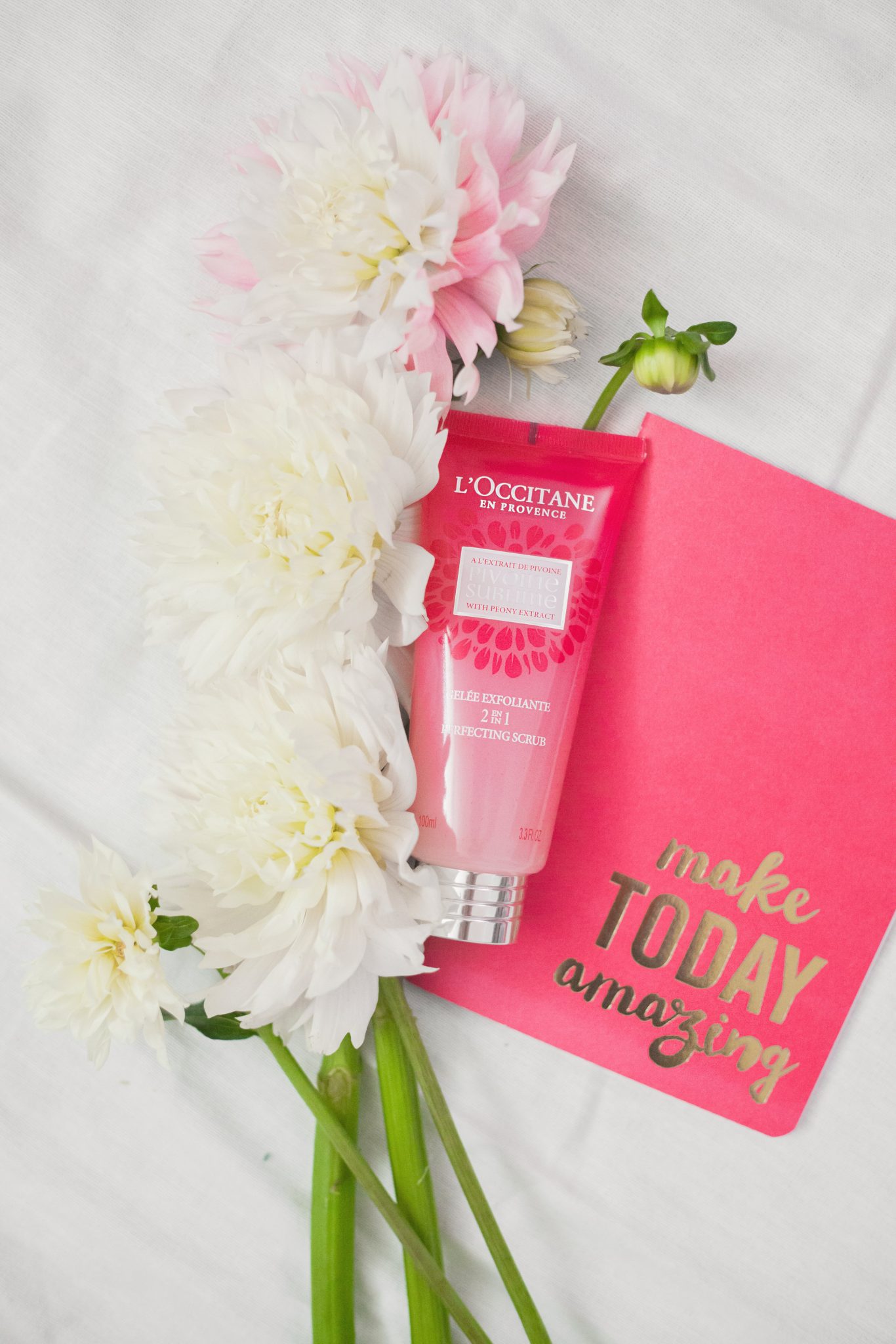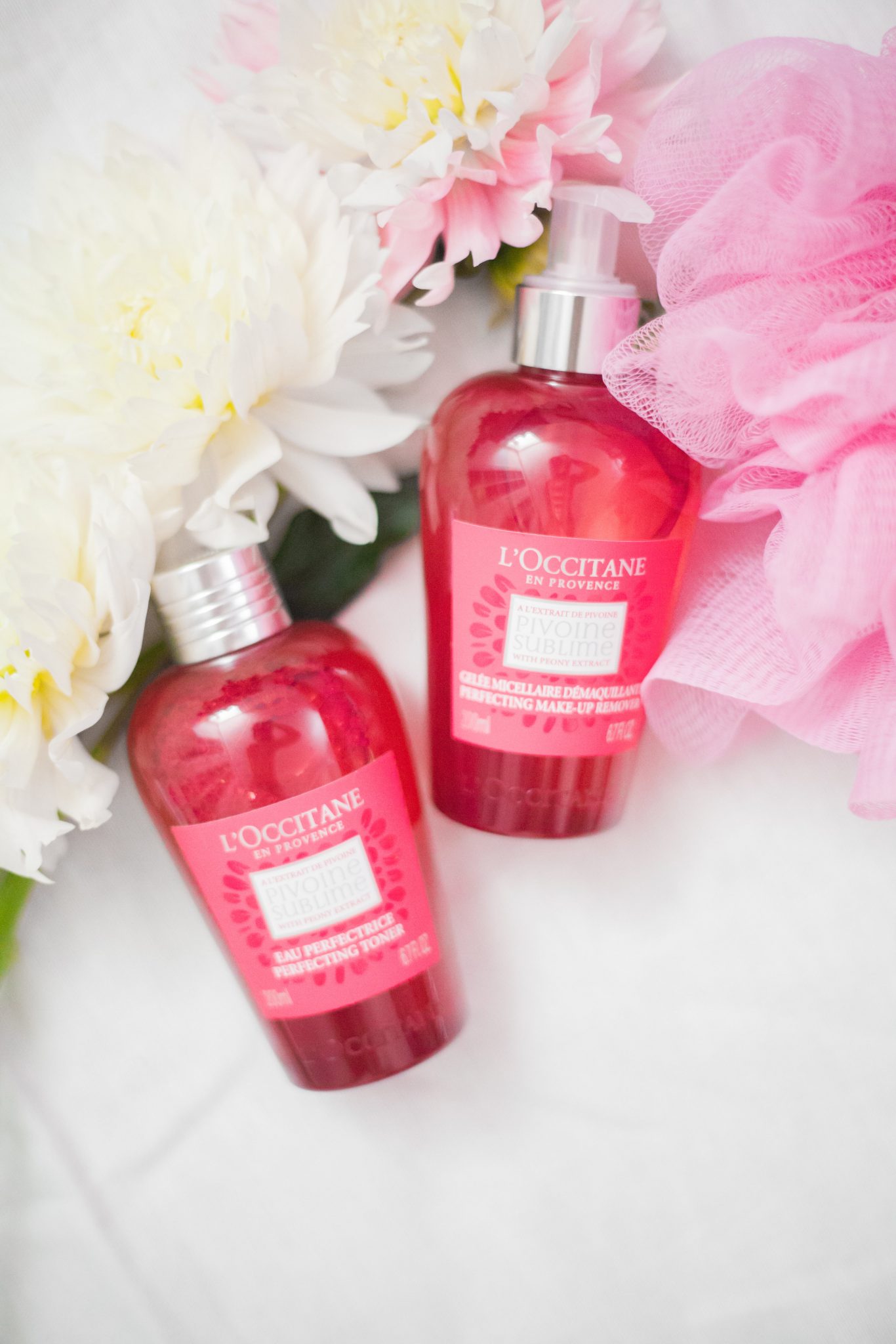 More than Just Peonies
I am also in love with these two other products from L'Occitaine. I love shower gels but I've never tried shower oil before and hey! it only makes sense since my skin has always been so dry and it doesn't help that I am not a big fan of body lotions (I know… I know…).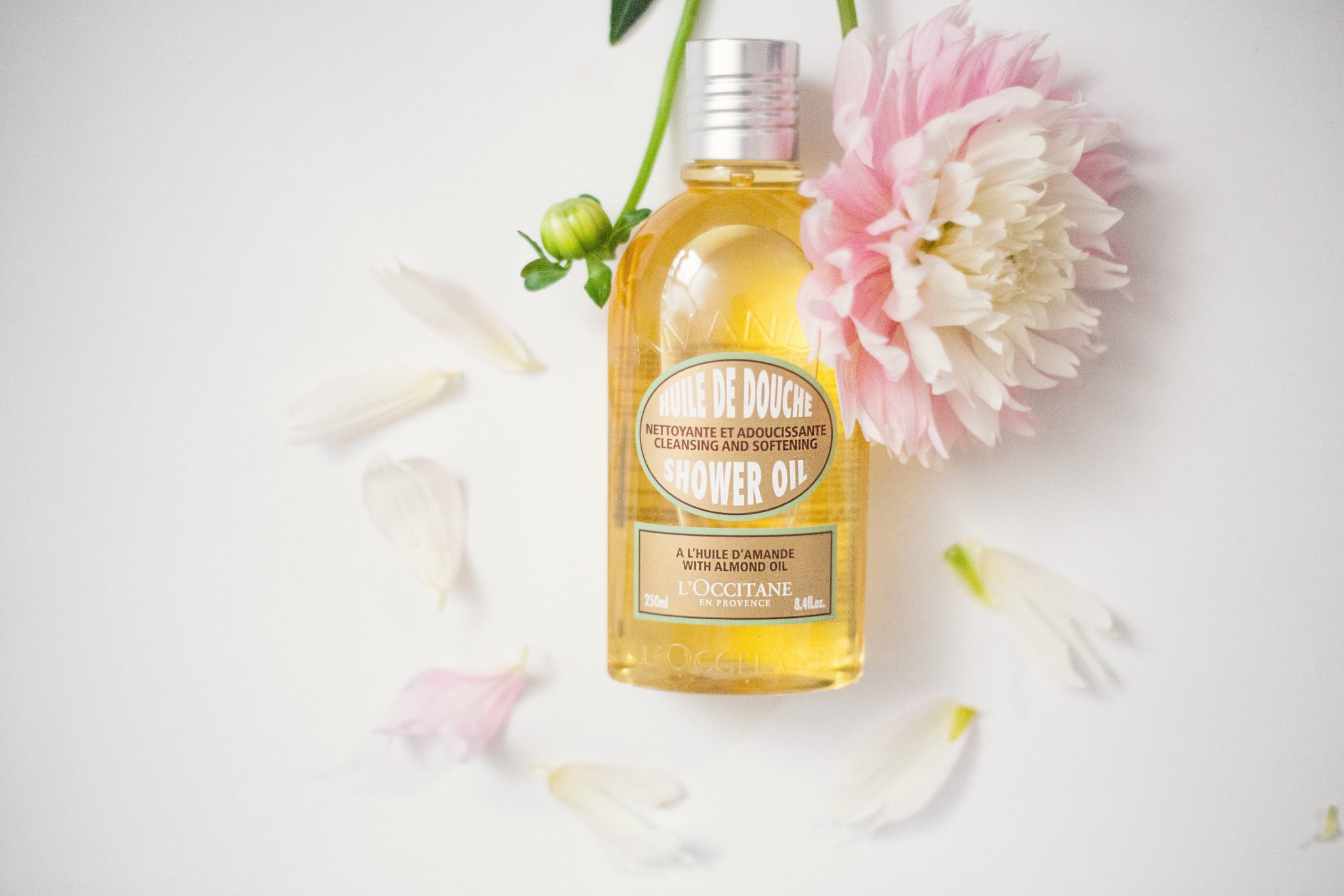 Almond Shower Oil (Retail CAD for $24): Silky textured shower oil that hydrates and tones the skin. It foams up when in contact with water, creating a luxurious lather and gives the skin a satiny softness and a delicious, sugary scent.
Next up, this limited edition Verbena Eau de Toilette (Retail CAD for $58). Among all the aromatic herbs that grow along the paths of Provence, there is one whose lemony freshness revives the body and mind. Its name is Verbena. When baskets are piled high with freshly harvested green verbena leaves, its   distinctive fragrance fills the air around the markets of Provence. Enriched with an organic verbena extract from Provence, the Verbena Eau de Toilette is a sparkling fragrance with a universal freshness.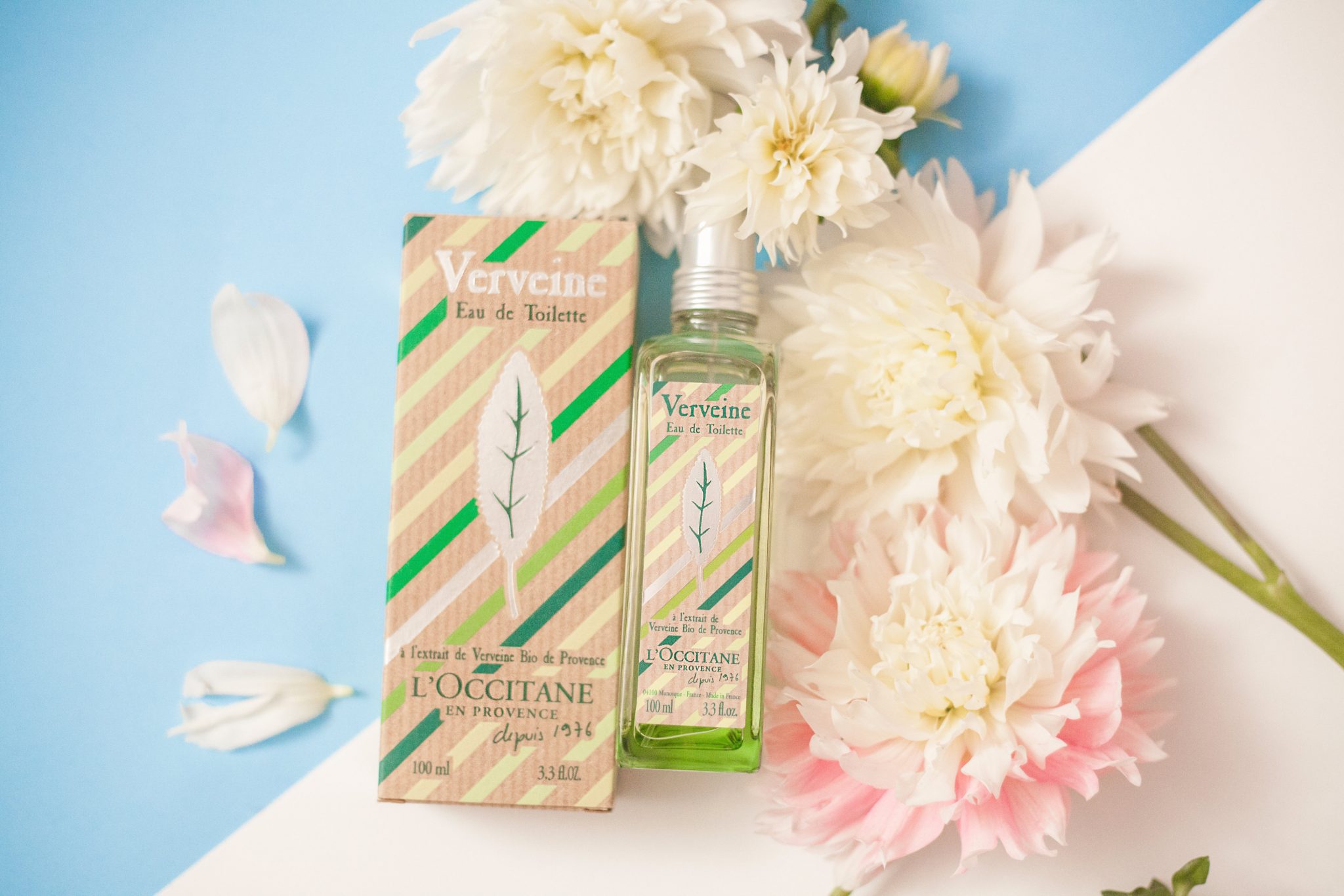 Inside Scoop
These products are so lovely and smell irresistible. Depending on your skin type, you may need to use more or less. I've tested this and I need to alternate the scrub every other day and the toner daily. However, to some people they may need to use this daily. The collection is meant to hydrate your skin so be sure that it isn't drying your skin out. If it is, you'll see it immediately and you just have to adjust your usage.
Tempted to try it? Head over L'Occitane.ca for more collections. They currently have web exclusive: global favourites promo for only $20 with any $45 Purchase. Simply use code: Chouschous.
*Update: They've added two new items to the peony collection to purify and mattify your skin. This two I haven't tried so I can't speak for it.
Photography by LLB Creative.