On Thursday, July 28,  I've experienced the best moment of my life and possibly the highlight of my 2016 at the Lolë White Tour. For those of you who have not heard of this tour, it is a series of unique yoga events in cities around the world organized by women's activewear and lifestyle brand Lolë and this year, they visited Toronto's Exhibition Place for a spectacular outdoor yoga session at sunset.
There are a group of 3,000 yoga lovers, dressed all in white as a symbol of peace, gathered to experience a unique evening of pure serenity against the backdrop of the picturesque Arches of Toronto on Canada Boulevard. It was a completely new concept for the Lolë White Tour, who, for the first-time ever, offered a blissful evening session under the setting sun! Hence, their tagline "Beneath The Setting Sun."
According to Nathalie Binda, VP Brand,and Marketing at Lolë "Practicing yoga at sunset in such an inspiring setting, invites deep inner reflection within a shared energy. You feel that all these thousands of strangers with whom you shared this practice have now become friends. It's a truly exceptional experience for the body and soul!" I couldn't agree with her more. The whole experience was out of this world from the moment we arrived at the venue until we left, I felt like a brand new person.
Our Invigorating Experience
Days before the event, the excitement of the city  for the upcoming #LoleWhiteTour were incredible. Days later, the said date has come. Upon our arrival to the venue and after our smooth check-in, we received an amazing yellow tote filled with goodies from the event sponsors: OIKOS, Biotherm, ELLE, Eska, Kashi and more. (I love gift bags so I was controlling my excitement in tearing the bag apart aha) From there, we were escorted by the amazing volunteers to our lounge where my friend and I were able to enjoy refreshments and food selections prior to the yoga sessions.
The experience itself were beyond words. Coming from an individual who used to be a Yoga fanatic and currently making a comeback, this event is remarkable! Left and right, everything is Instagrammable. From rows of yellow yoga mats to Lole photo op sign. But I'm sure the camera production team got that covered – I saw drones flying around at one point. The yoga session led by Elena Brower was life-changing. I have never been that focused in my life. In fact, I thought it was funny and ironic that I am the most focused when there were multiple videographers and thousands of yogis around me while I struggle to be 100% focused when there are only 30 people around me in my local yoga studios. It was that good! I could go on praising the event but it won't do justice. You have to see it for yourself and I am certain that you will come out as a brand new you just like it did for me!
For those of you in Montreal, you're lucky as they will be heading in your direction on August 18. For us Torontonians, we have to wait another year to experience it again. (Boo!)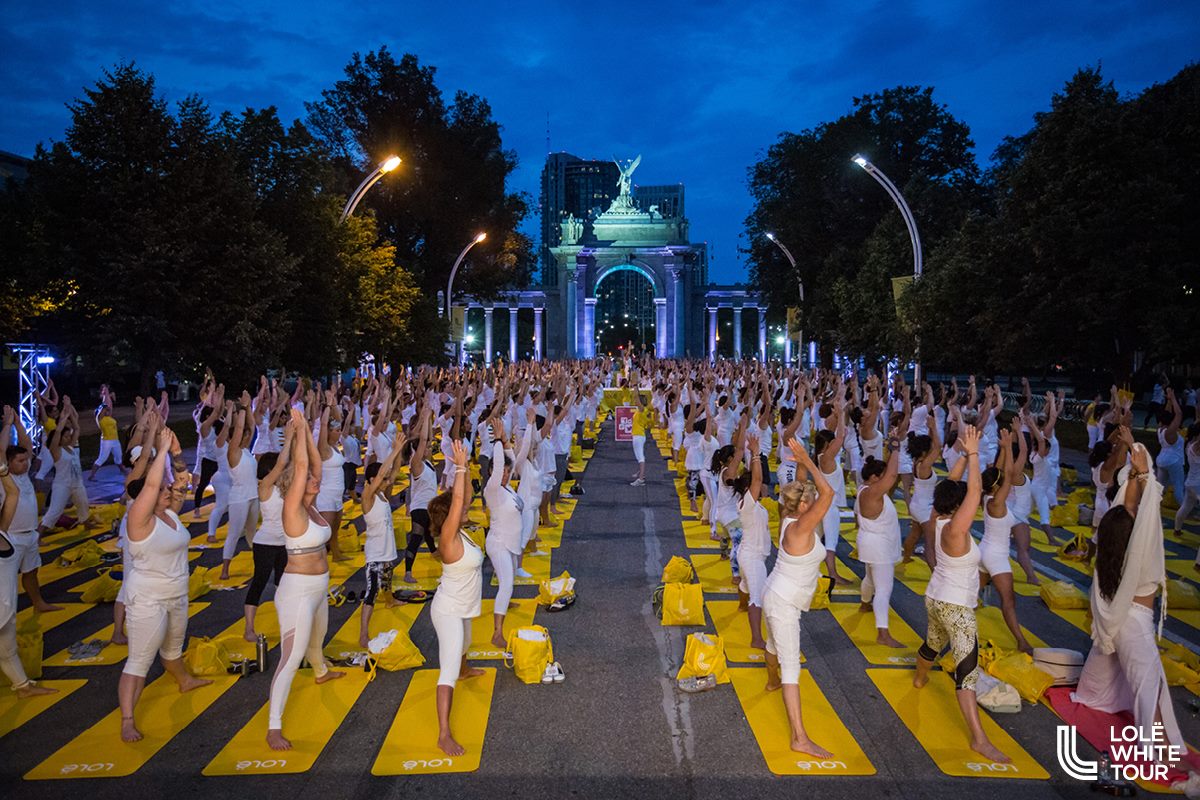 I am right there…find me!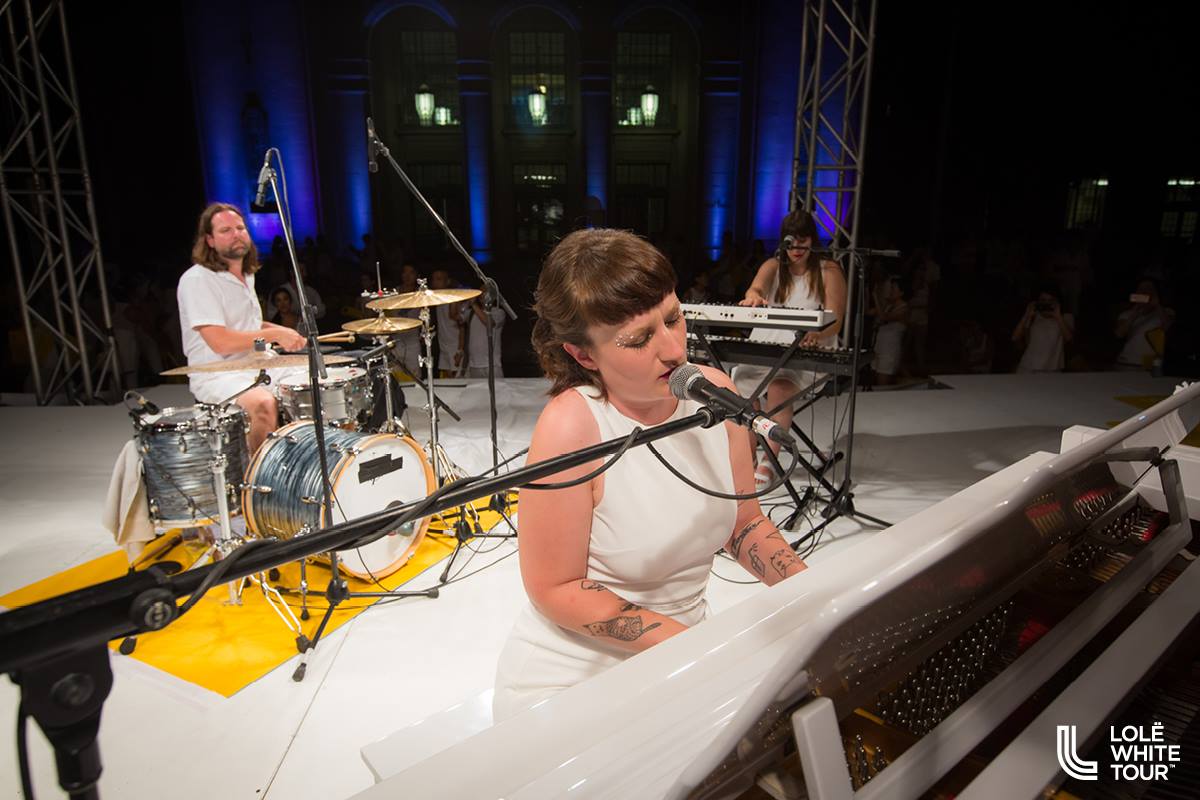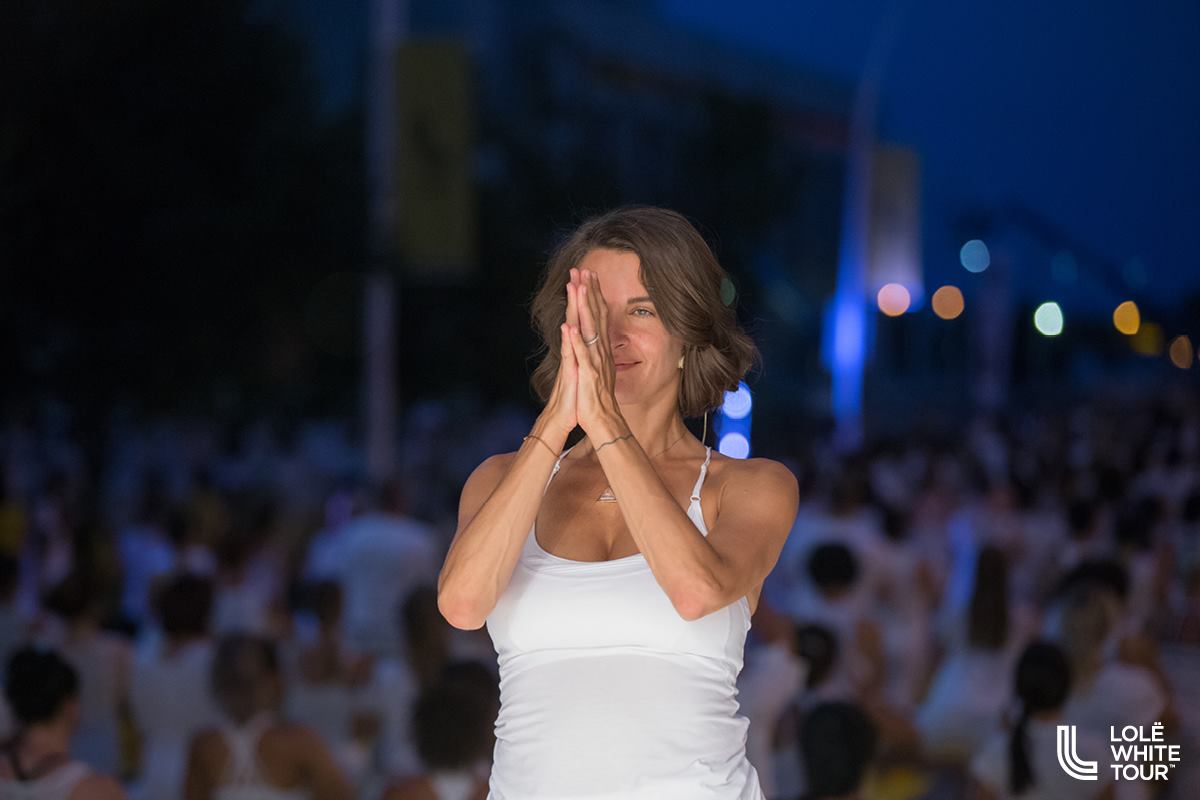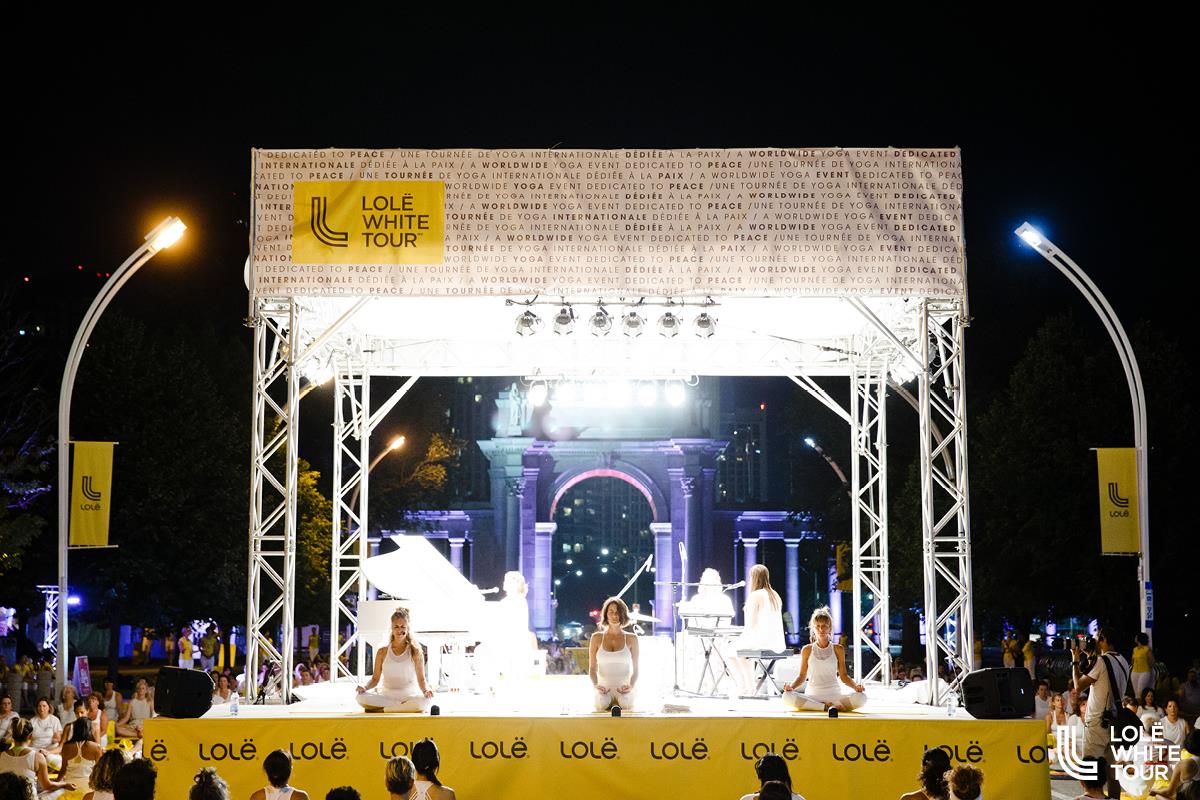 I only dream that this event happens monthly. If Lole decides to do this one day, well, sign me up because I will definitely be there!
Until next year…
If You Want To See More Photos:
For Lole White Tour exclusive photos, please go to their Official Facebook Page.
For my personal photos, enjoy the gallery below.