In the middle of October, I've had a pleasure of co-hosting 14 amazing and inspiring women for the second idEATe Networking Lunch. Here's an overview of the event series I've collaborate with my business bestie, Chanele McFarlene, to refresh your memory:
idEATe is an intimate networking lunch for young professional women that provides them with the opportunity to build their network, form collaborations and enjoy a delicious meal. As we were both tired of having to commute to the downtown core for networking events, we're committed to building a strong community of women who live in the suburbs, west of Toronto. 
Sidebar: Although we emphasized west of Toronto, we welcome Downtown Toronto professionals with open arms.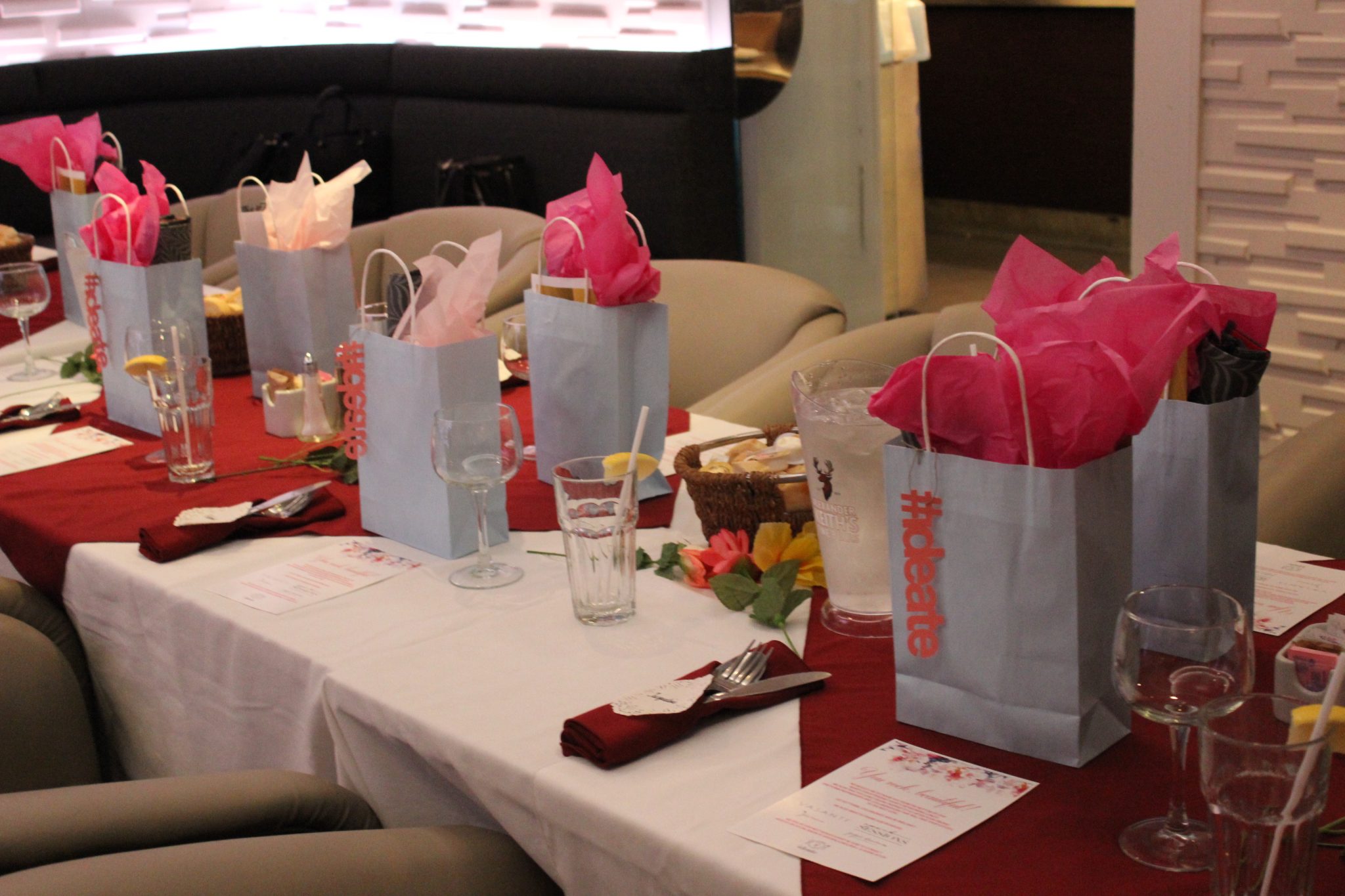 When we successfully hosted our first-ever event in August (Gah, it feels like forever!), we were nervous about the turned out but received tremendous support and feedback. From there, Chanele and I evaluated our lesson learned and scheduled our second event date with excitement! This time we took it to the next level and open the event to all, making it even bigger and engaging than the last time.
With the holidays coming up, and our business relationship going stronger, we decided we wanted to speak about the topic that is near and dear to our hearts, Collaboration. One thing I love about the blogging world, before joining it, is the fact that it is a growing community of like-minded, creative and driven individuals coming together. It is never a competition. I mean, just look at Chanele and I. We work together rather than against each other. Building on that one powerful word, we went with the theme of "Stronger Together: The Power of Partnerships and Collaborations."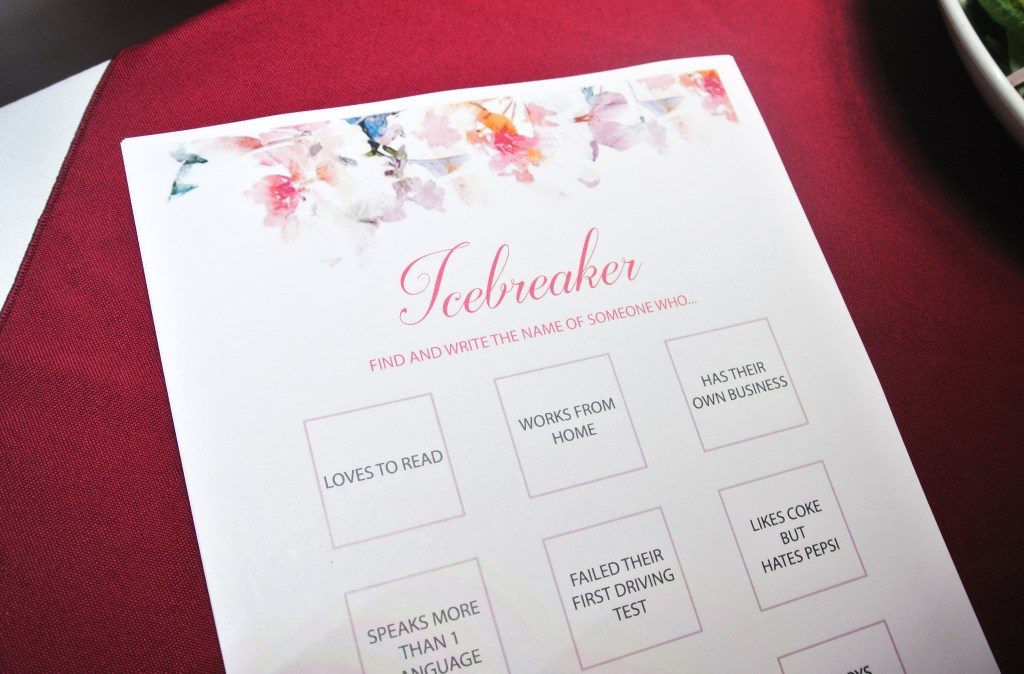 Thank you again to our sponsors: Vasanti Cosmetics, Spark Session, Paper Decorum and Julia Katsivo
Without further ado, let me walk you through our beautiful afternoon lunch…
The Networking Lunch
Around noon, our attendees slowly arrived and we were able to do some networking (my favorite!) and icebreaker bingo while having some delightful appetizers before we went over to the table.  When choosing the venue, Chanele and I were sure we want a private space where we could have a place to casually chat before we head over to the family-style main table.
We are able to share everyone's short bio and their social media links so they could learn more about each other ahead of time. We find that having this handy before the event allow attendees to make more meaningful connections during lunch. This also helps break the ice and avoid "awkward" moments. Plus this helps those who are introverts or new to networking.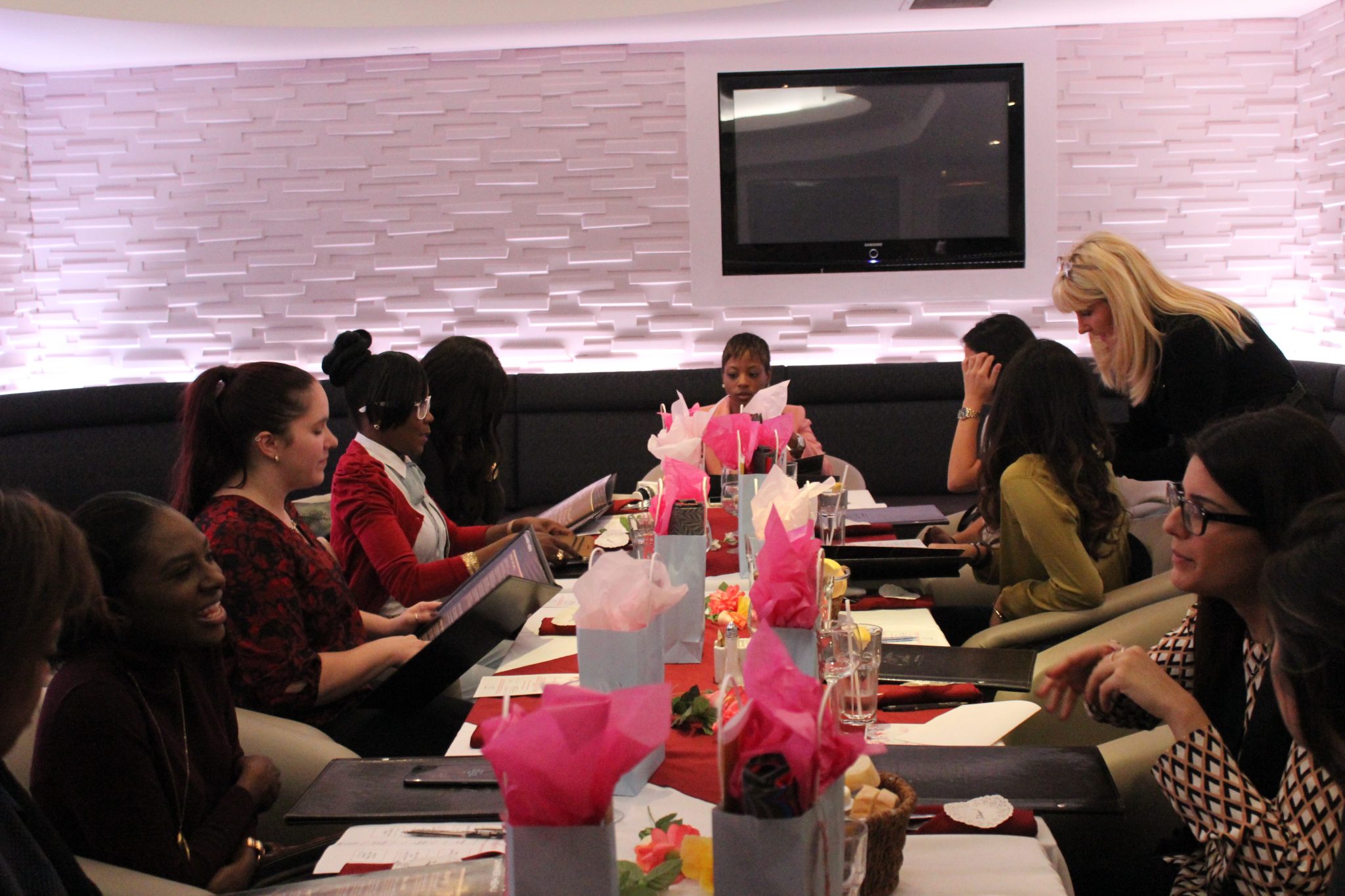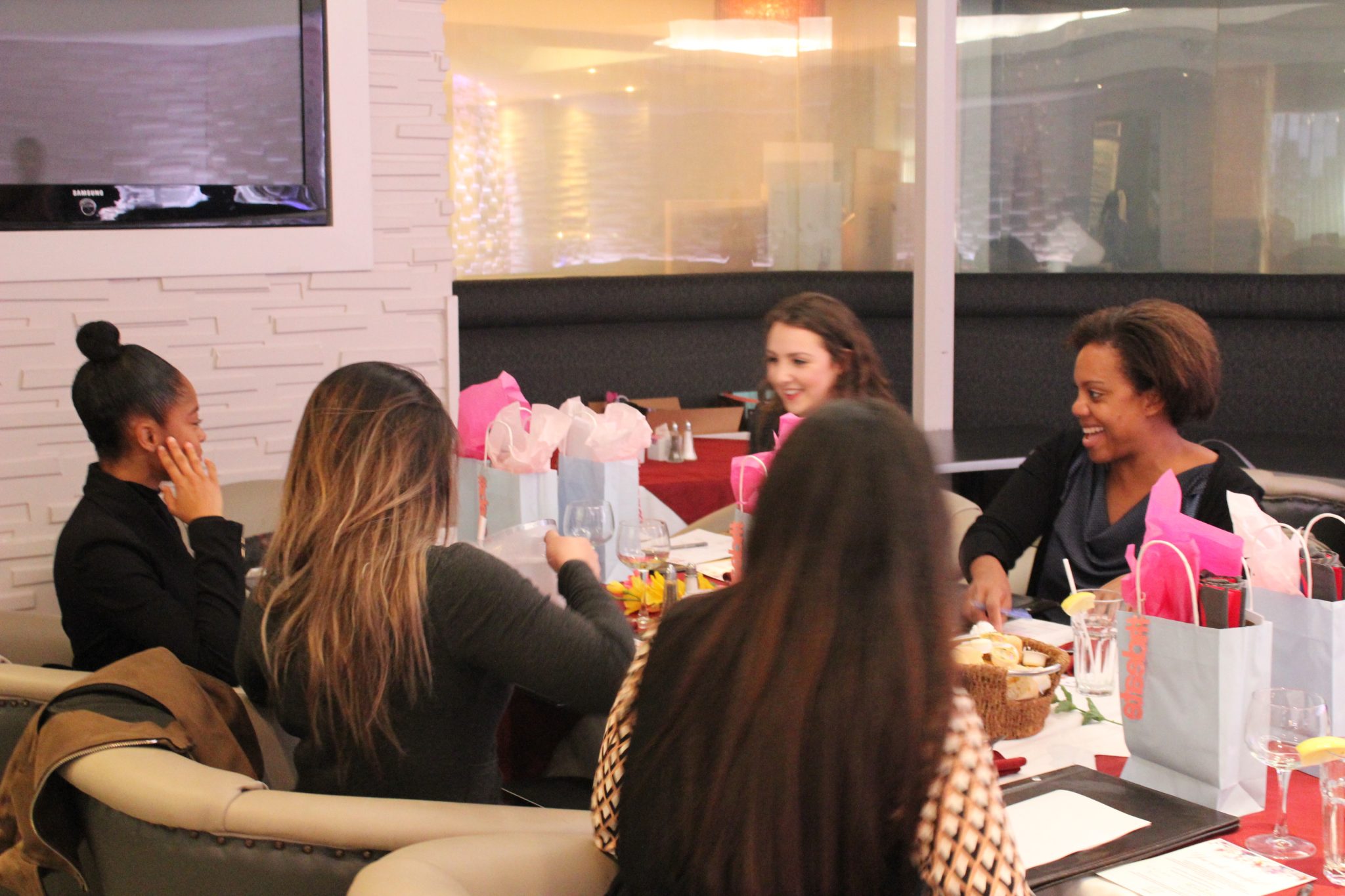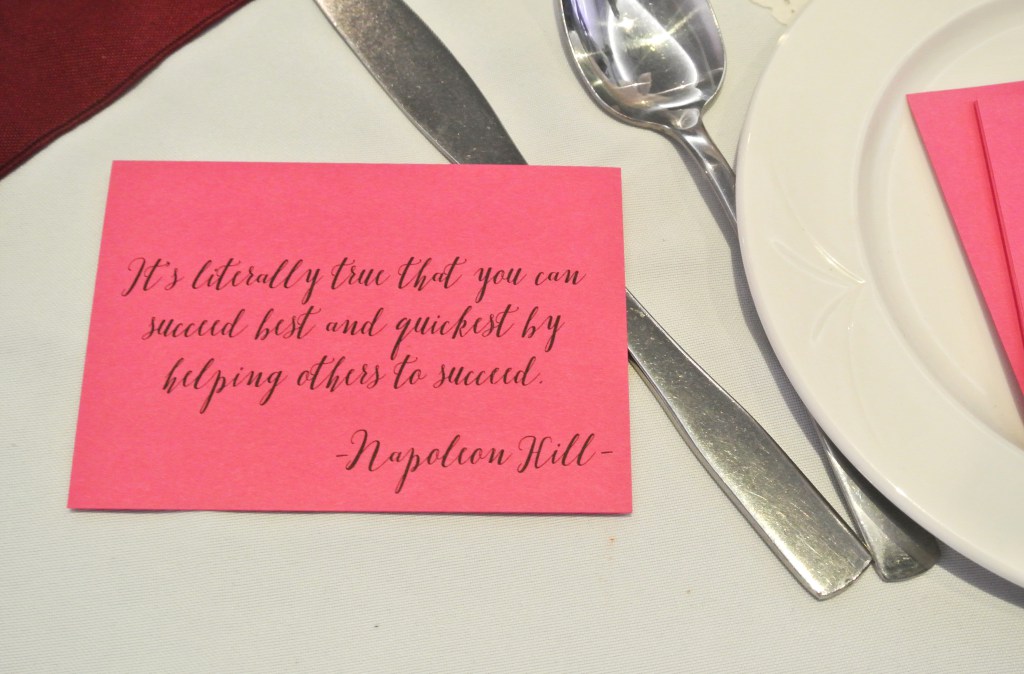 The seating arrangement was decided based on what we felt had common interests. Each table setting had a thank you card, a name card and a gift bag filled with lovely items from our sponsors (see below). We made sure that the table decor is the focal point of the room. We want each guest to feel special as soon as they walk in the room (and of course, everything need to be Instagram-worthy aha!).
First comes first, we place our lunch order. From there, we allow everyone to introduce themselves. Just imagine elevator pitch in a more engaging way. We also incorporated the Paper Decorum cards with a quote about collaboration. Each attendee read their quote and share what it means to them and/or share a personal experience. This helped set the tone of the event and get everyone thinking about the people they have in their lives. From there, we all bonded! Jokes and questions among each other grew every minute.
We knew that this lunch was just the beginning. From the meaningful connections created during this lunch, I am certain that these amazing ladies will come together.
The Sponsors Who Made Our Event Much Better
Like Chanele mentioned on her blog, we are so humbled to have found  4 wonderful sponsors that not only believed in our event concept but connected with our message in collaboration and sisterhood. As a special shoutout, let's take a few moment to thank them virtually…
Vasanti Cosmetics – provided a reusable tote bag (so handy for women on the go!) and a few product samples for each attendee
Paper Decorum – provided the quote cards that we used during our introductions
Spark Sessions – one ticket to the upcoming conference on November 5 and 6 (valued at $149) – congratulations to Antoinette who was the lucky winner!
Julia Katsivo – provided a voucher for a 1-hour business strategy session (valued at $480) for each attendee
Each gift bag contained Vasanti Cosmetics goodies, business strategy voucher and the made-with-love, cute little notebook from Chanele and I.
Throwback Photos from our Networking Lunch Event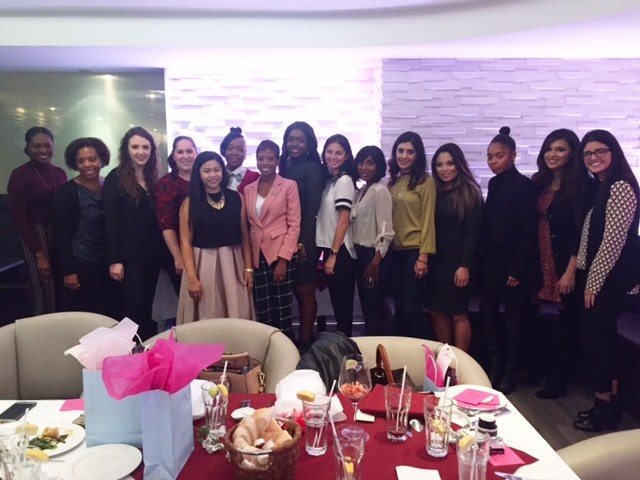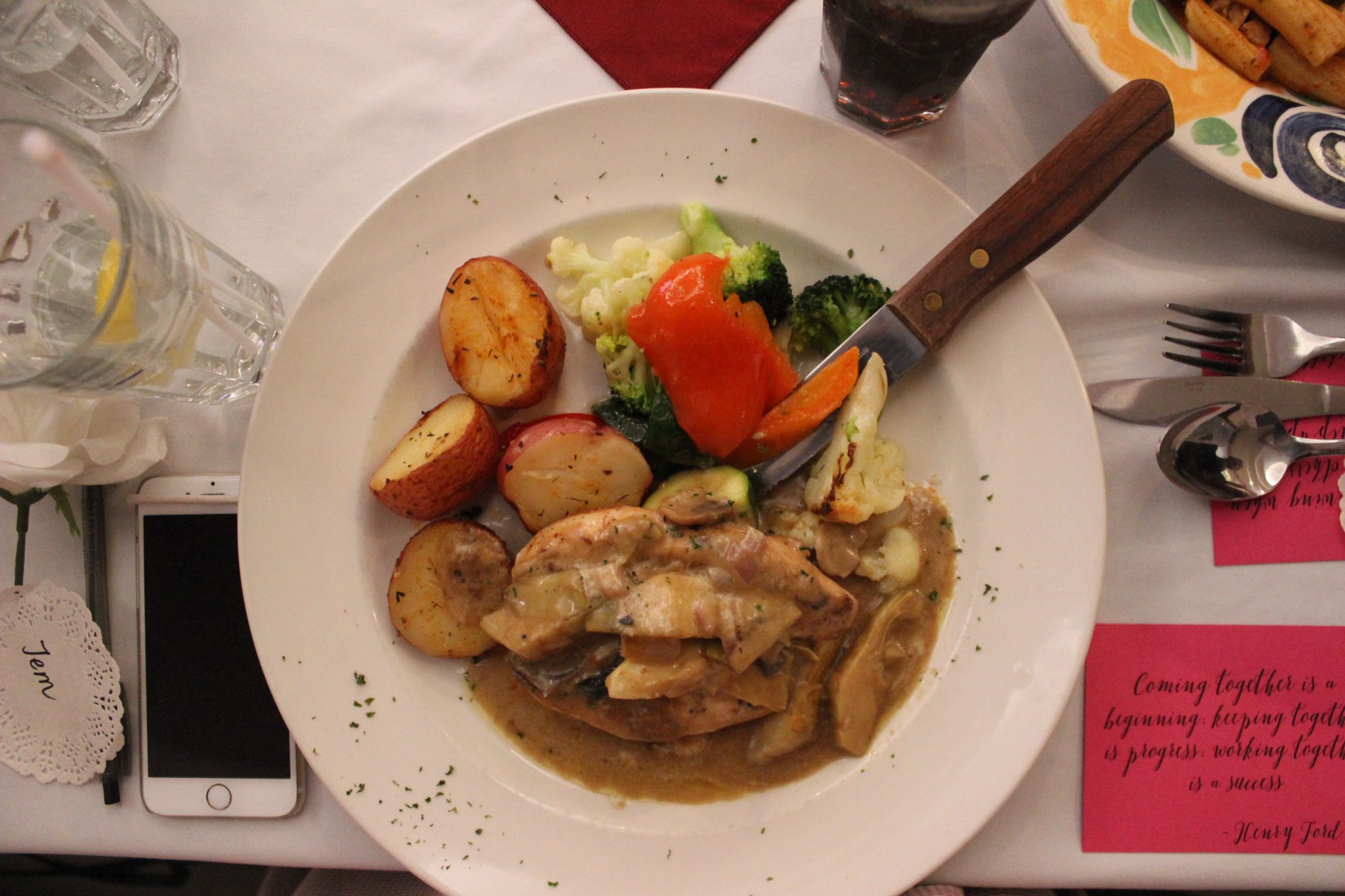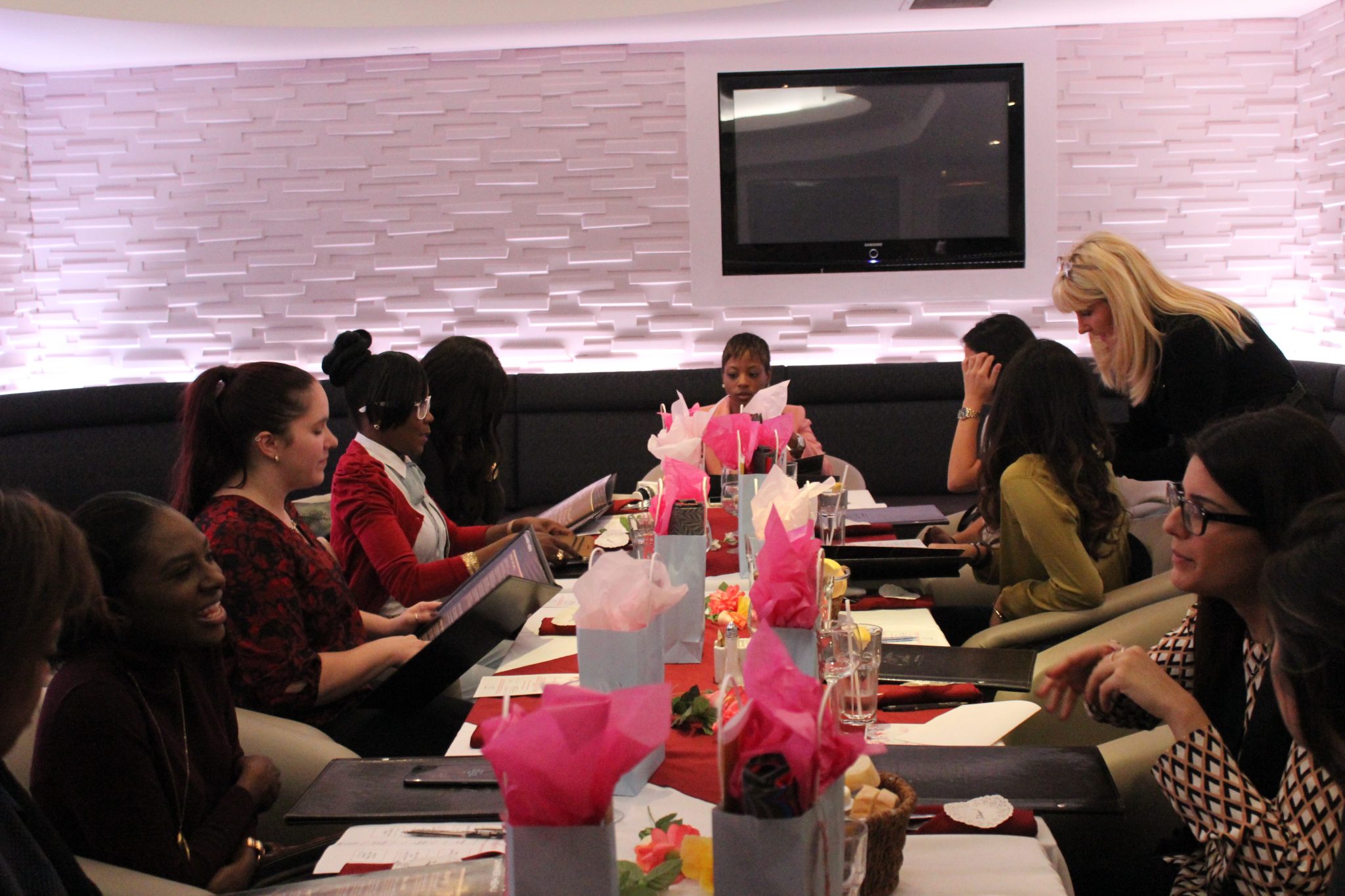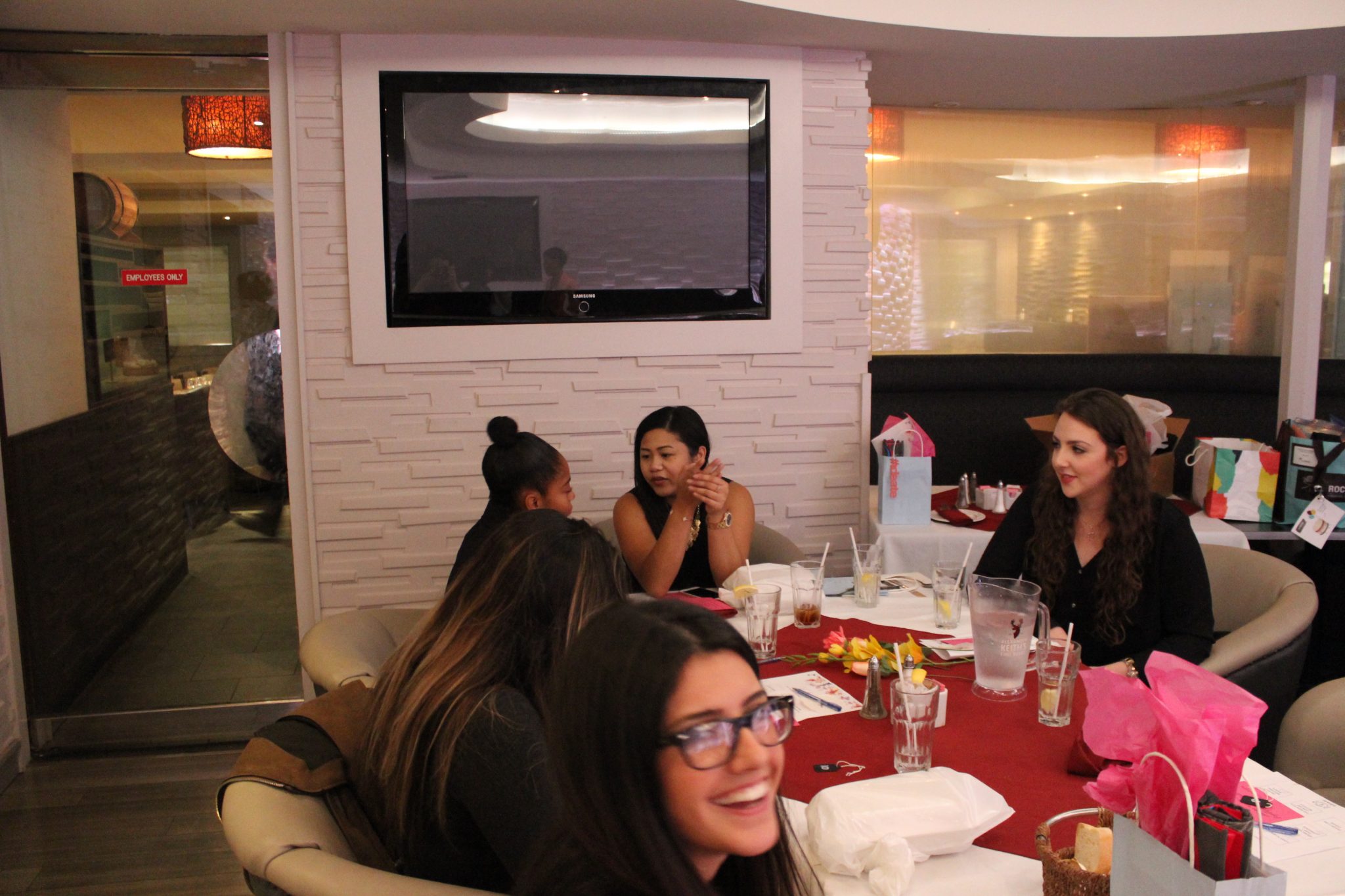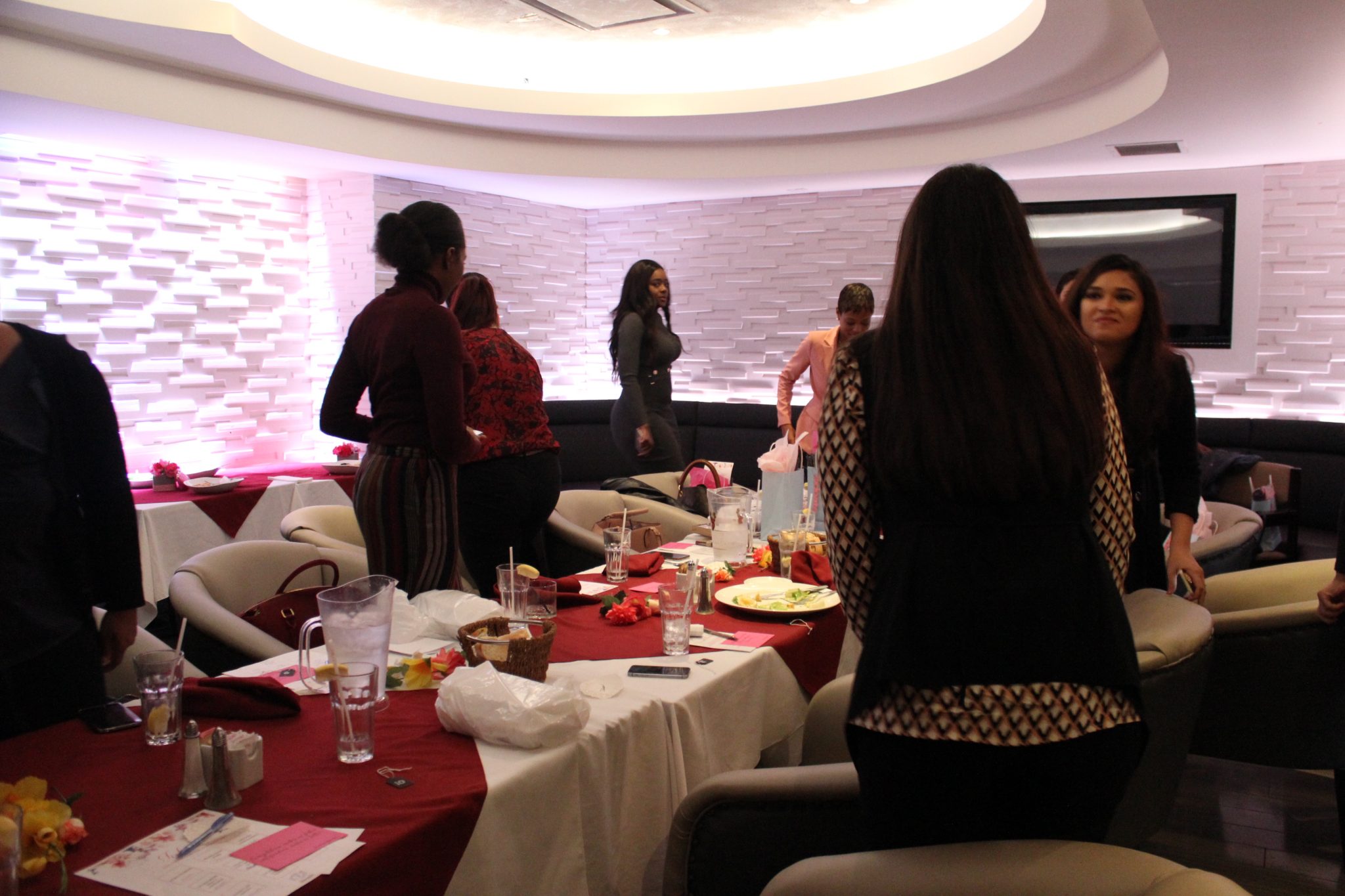 Look how much fun we are having…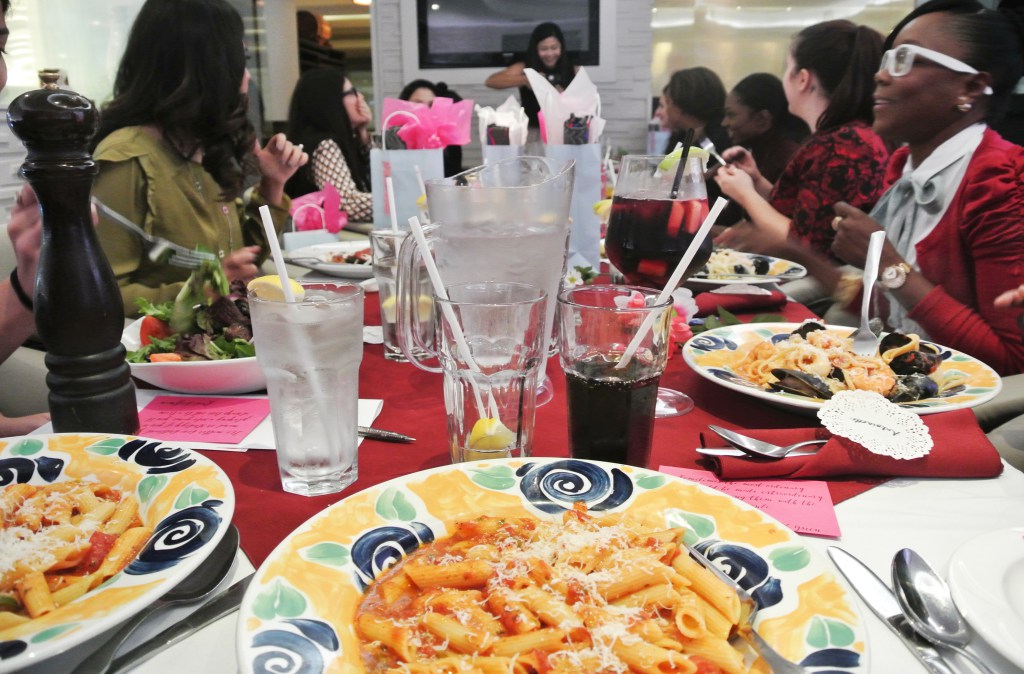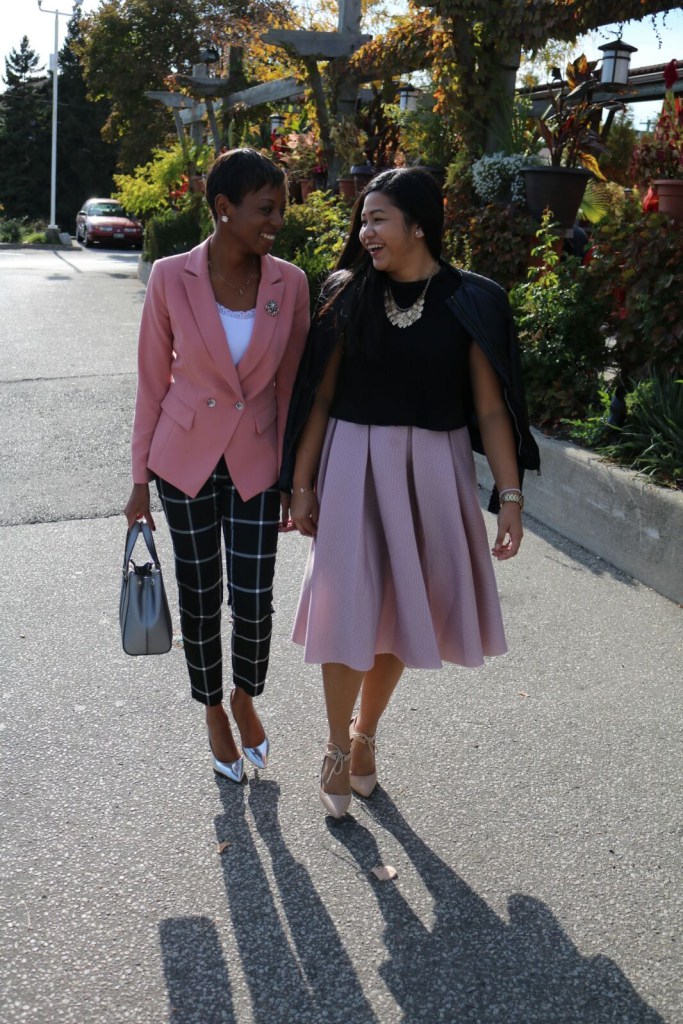 I can't wait for next event and maybe this time we will change it up. Whose up for it? Tune in with us in the next few weeks as we announce the next day.