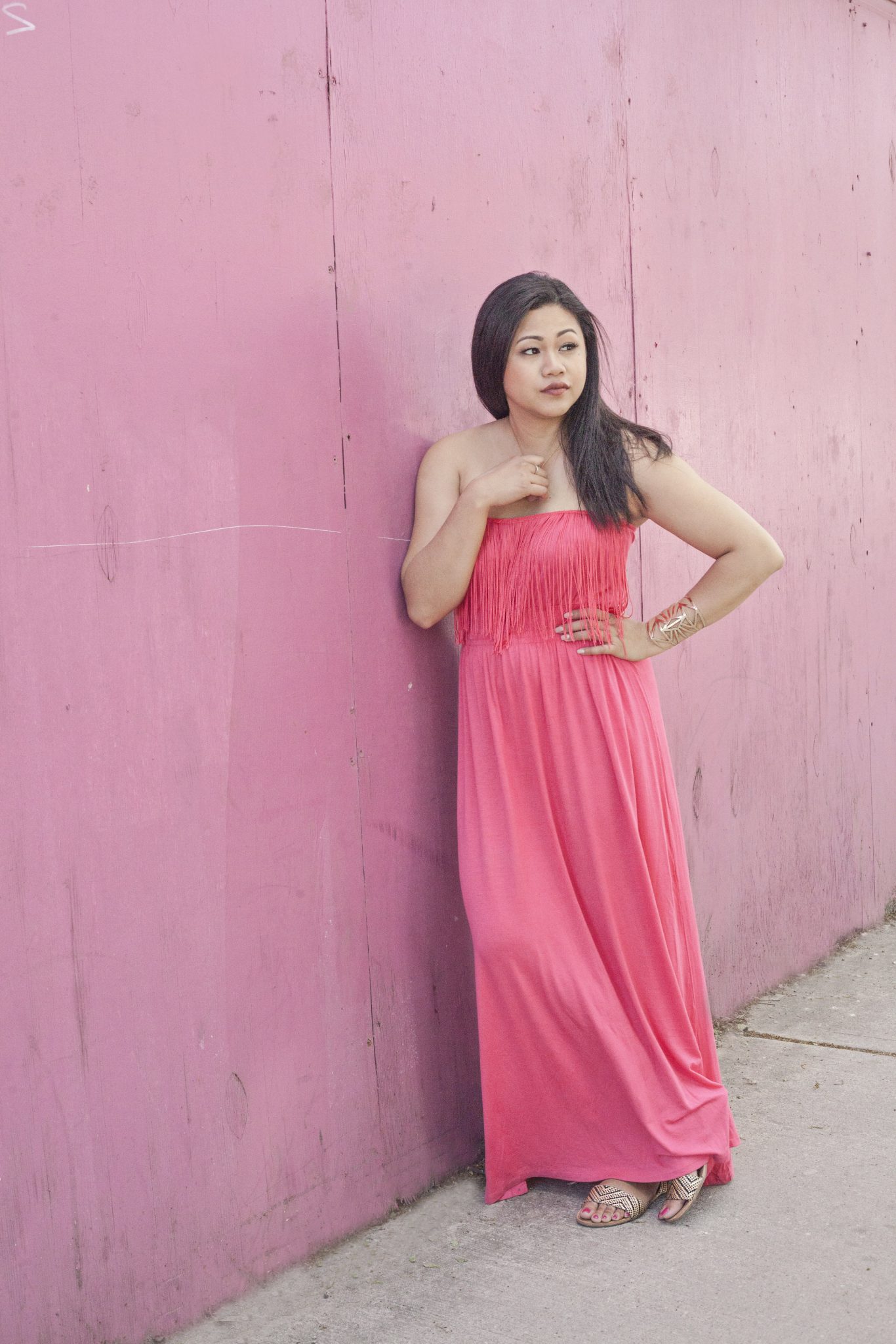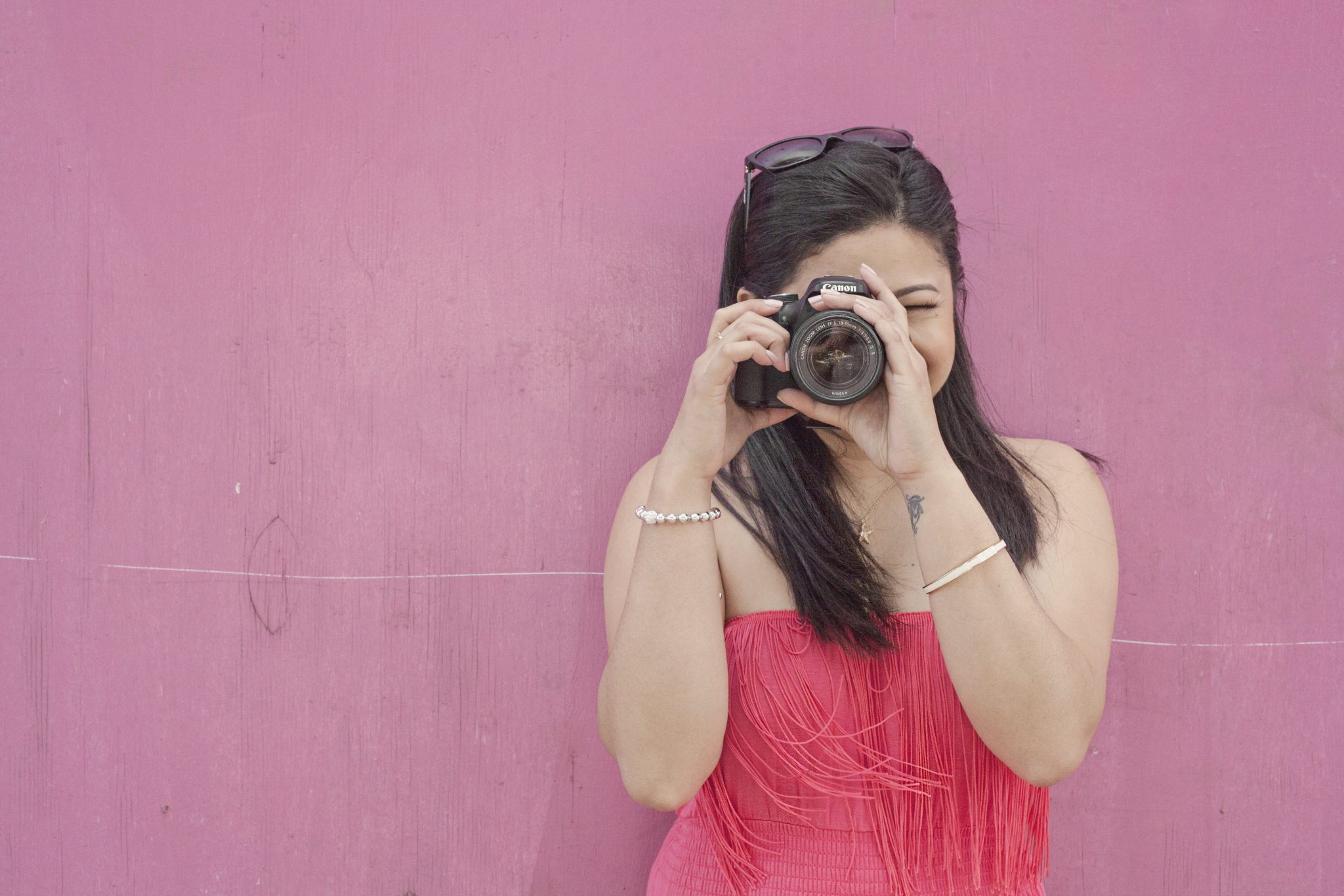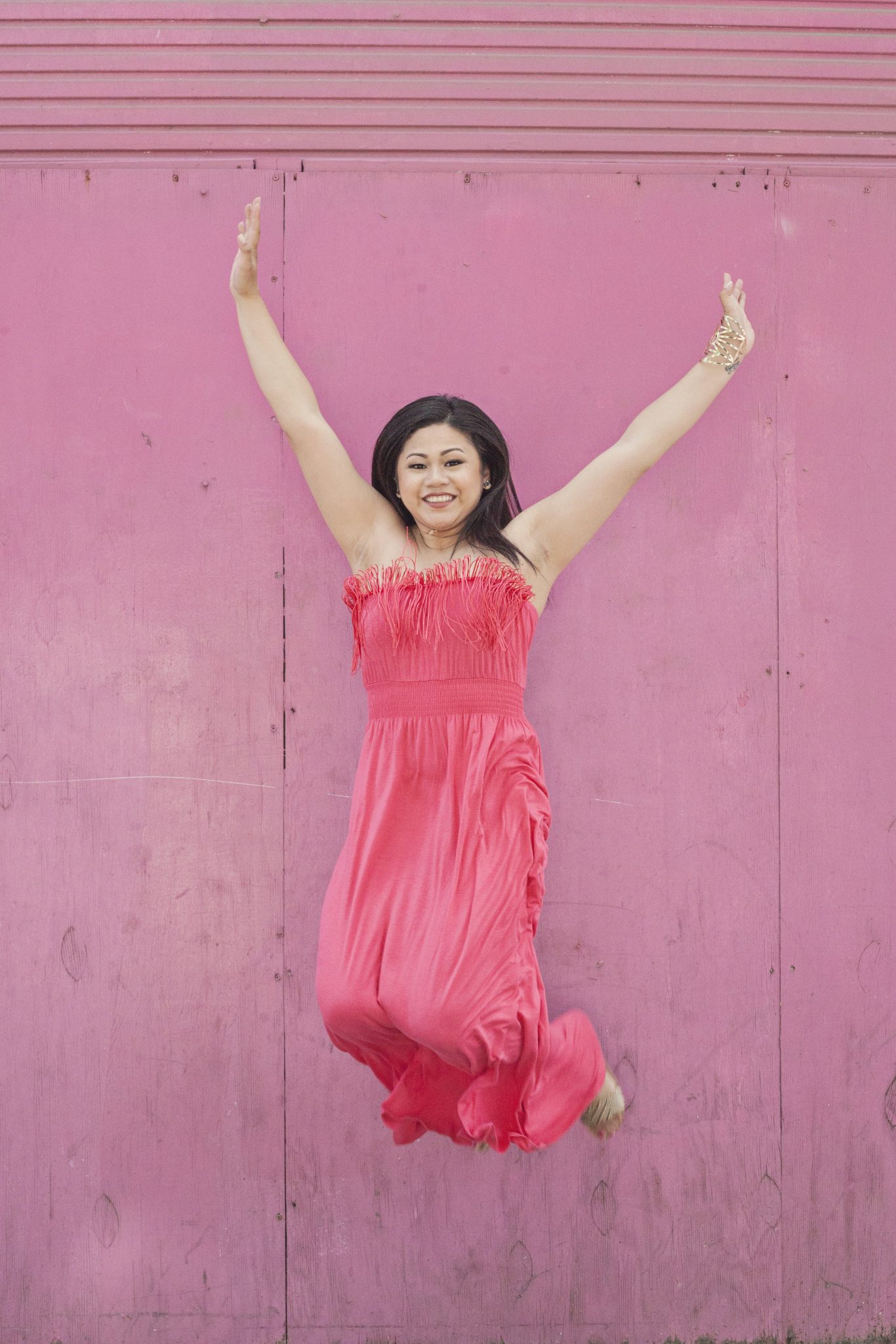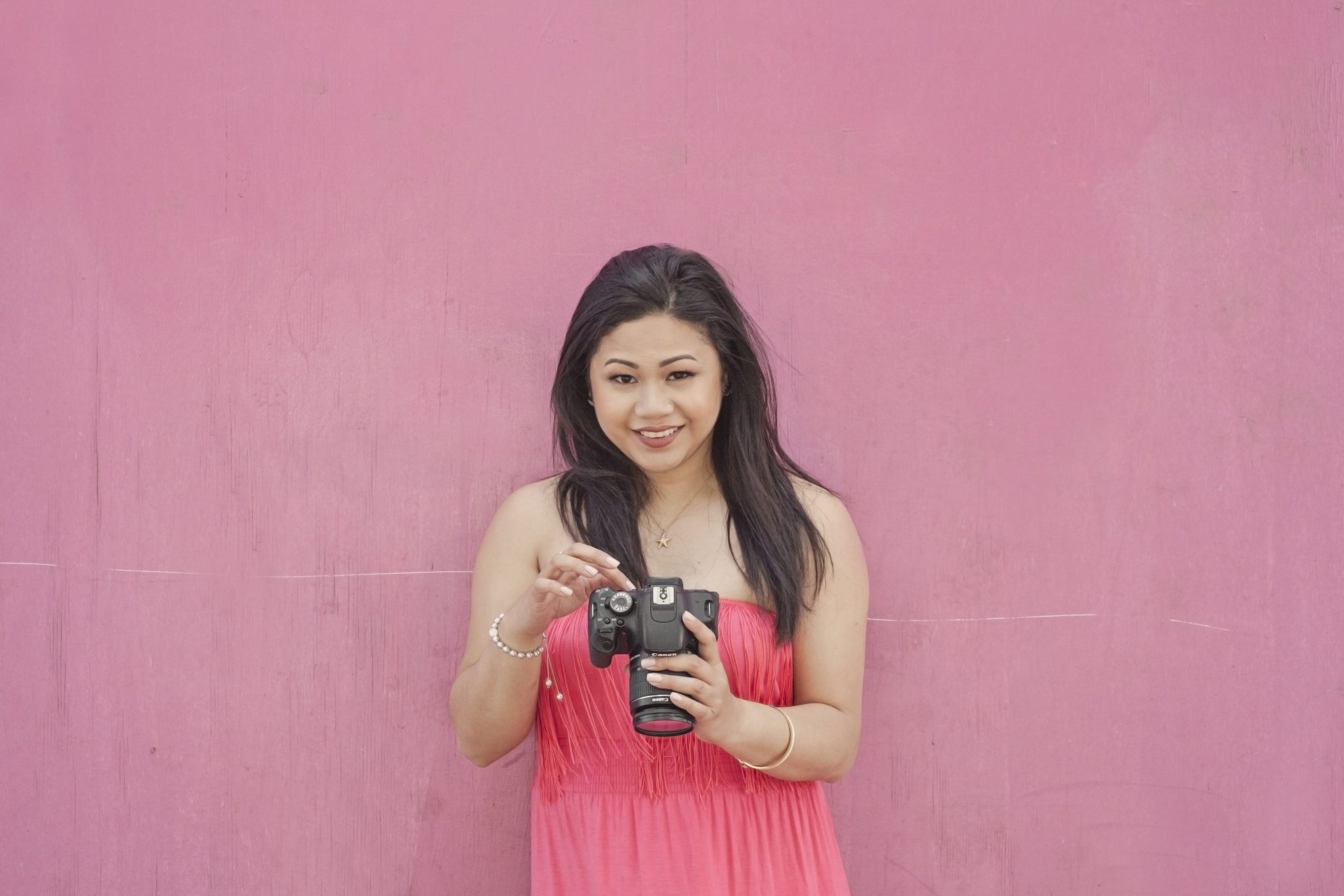 You must be thinking "well, it's not Jem if it's not Pink." You got that one right!
This lovely fringe tube top dress from Du North Designs Ltd. is one of my favourite summer dresses of the year! Not only is it flattering but it also exudes happy glow from anyone wearing it. It must be the colour, though! To top off the beautiful aesthetic of this dress, the flowy material makes a huge difference when living in a city with beautiful, hot summer.
It can easily be paired with neutral accessories. For shoes, it can easily be paired with wedge heels or if you are walking around and exploring the city, I'd recommend stylish flats. As for accessories, it's safe to go with gold or silver.
How about you – what is your favourite dress this summer?
Wear This Look
Dress: Fringe Tube Top Maxi – Get it here! (Currently on sale)
Flats: Gap
Gold Brangle and Bracelet: Forever 21
Sunglasses: Tiffany & Co.